Brandeis University Admissions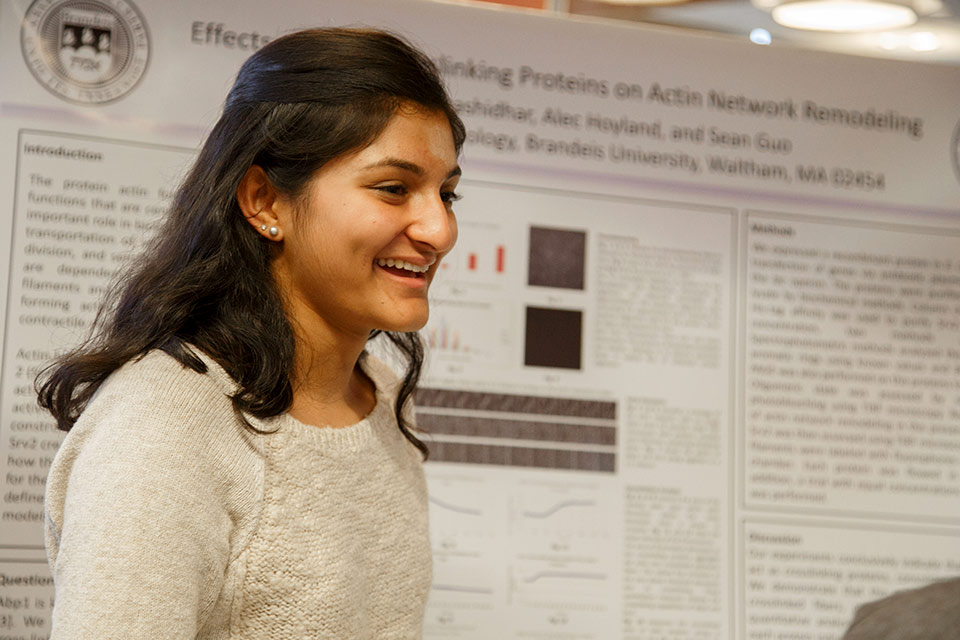 The Quantitative Biology Research Community (QBReC) is a unique program that gives undergraduate students the opportunity to conduct interdisciplinary research with acclaimed Brandeis faculty working at the nexus of the physical and life sciences.
Combining cutting-edge research in physics, biophysics, biochemistry, cell biology and neuroscience with personalized faculty mentoring, the QBReC program facilitates collaboration, critical thinking and invaluable research experiences. By offering an intensive lab experience to first-year students, the QBReC program in many ways mirrors the professional training of our science-focused doctoral students.
Perks of the Program
$82,000 in total scholarship funding, or up to $20,500 annually, renewable for up to eight semesters.
Two specialized courses designed for Fellows during their first year.
Weekly QBReC lectures and discussion during the spring semester with prominent speakers from Brandeis and neighboring universities.

The most successful Fellows will be awarded a 10-week summer research position to pursue their own original research questions in one of our world-renowned interdisciplinary research labs. This position includes a $6,000 stipend.
Program Logistics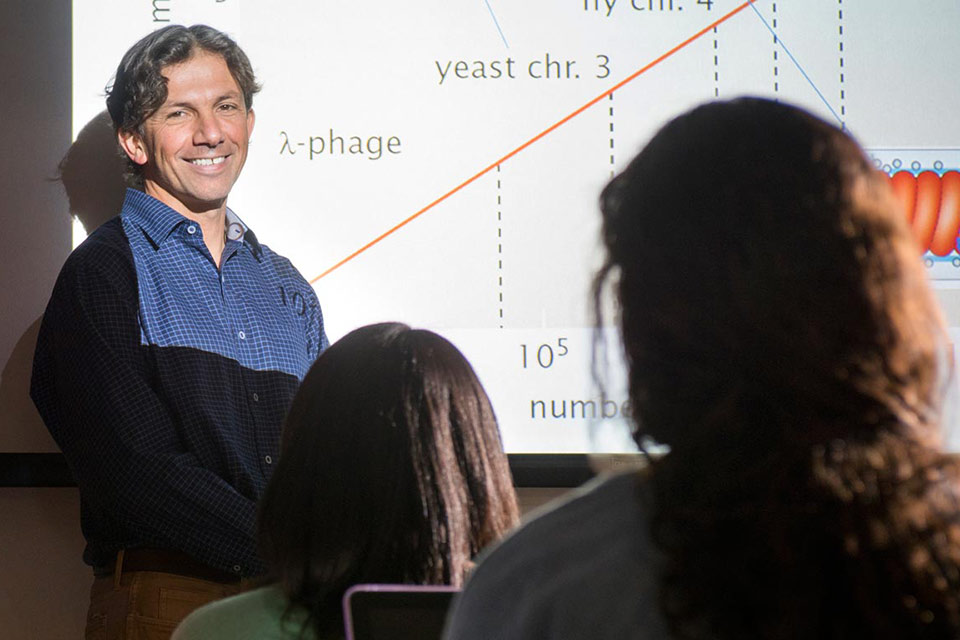 Students enter the program in their first year by taking two specialized courses: a fall seminar on nature's nanotechnology and a spring experiential-learning practicum. During the seminar, Professor Jané Kondev guides students in an exploration of cutting-edge problems in biology using ideas and techniques from physics and math.
For the spring practicum, selected students are placed into our most prominent interdisciplinary research labs, headed by QBReC professors, and spend the semester engaged in research projects. They work under the guidance of graduate students from these six labs who have been specially selected and trained for this task. The class also meets for a weekly lecture where QBReC professors and guest lecturers from other universities talk about the most exciting research happening at the interface of physics and biology.
How to Be Considered
All first-year students are considered for QBReC. During the application review process, the Admissions Committee will identify students who have demonstrated an outstanding commitment to the sciences. In February, selected students will be invited to submit a short application detailing their interest in interdisciplinary research and the QBReC program. We cannot accept self-nominations.
Program Requirements
Participate in a fall seminar and spring research practicum.

Students awarded the QBReC Fellowship must meet the 

renewal criteria.