Brandeis University Admissions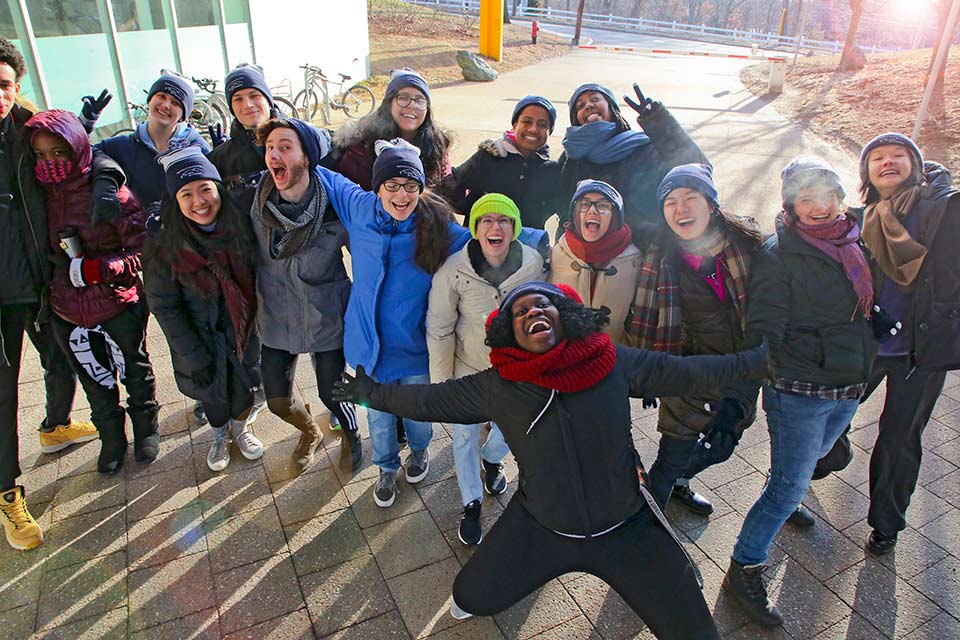 Brandeis was founded in 1948 in defiance of anti-Semitism. Every day since then, we have remained committed to the principles of equity and non-discrimination.
Our university's history and values are grounded in Jewish roots — a foundation that informs not only our spiritual life, but also our commitment to diversity and social justice. Today, our campus is home to a global family of students from across the full spectrum of human experience, and a community that continues to strive toward that commitment in every endeavor.
The Office of Diversity, Equity and Inclusion
The Office of Diversity, Equity and Inclusion is composed of a network of offices and groups that support community members in our many dimensions of difference — including the Gender and Sexuality Center, the Intercultural Center, the Office of Equal Opportunity and the University Ombuds.
Every team member within every office in this network is committed to working collaboratively with our campus community to build high-quality programming that brings about positive and equitable social change.
From helping to facilitate a thoughtful, productive conversation through well-established social justice definitions, to providing robust and informed educational opportunities around issues of bias, prejudice and marginalization, to maintaining a status tracking page on the university's commitments to DEI issues, the work of ODEI is indispensable in our institution's pursuit of a truly just and equitable learning and working environment for every Brandeisian.
That work is central to our university's mission, and it will never be finished.
A Commitment to Perpetual Progress
Access and representation are essential components of diversity, equity and inclusion. Through scholarships and fellowships like the Wein International Scholarship Program, the Dr. Martin Luther King Jr. Fellowship, the Myra Kraft Transitional Year Program and more, Brandeis has continually sought to establish new and better pathways between our institution and every corner of the world, including underserved and underrepresented communities across our own nation.
Student-Led Organizations
Our community believes deeply in student leadership on issues of diversity, equity and inclusion, and is home to a number of student organizations focused on a wide range of issues related to culture, ethnicity, gender, sexual identity and social justice.