Myra Kraft Achievers Program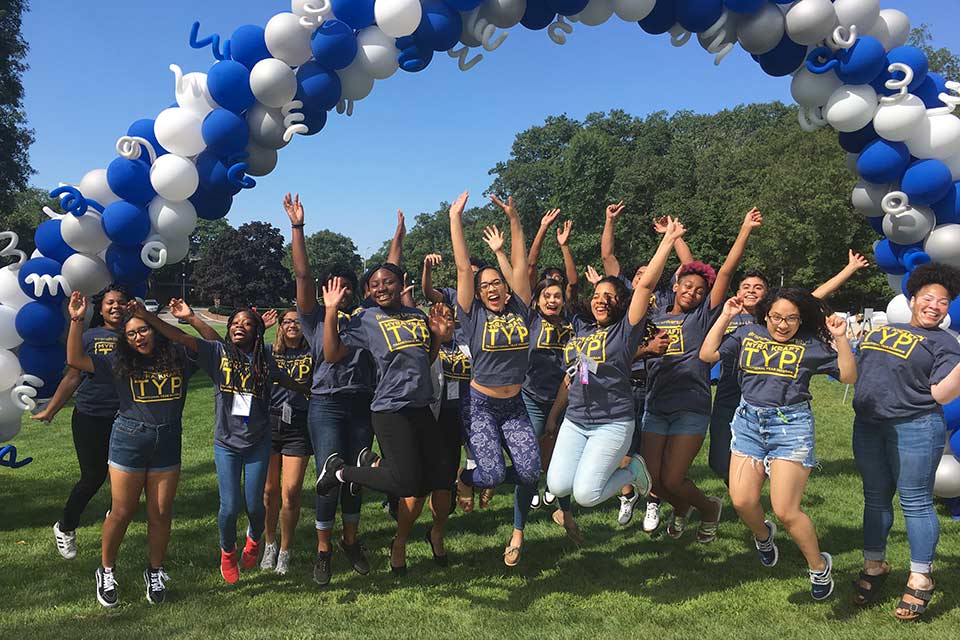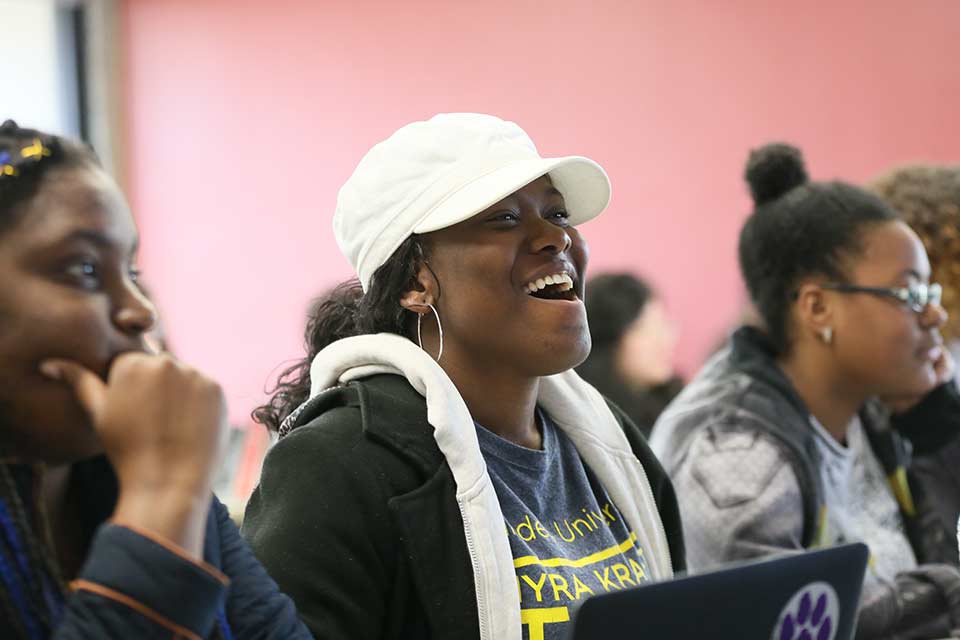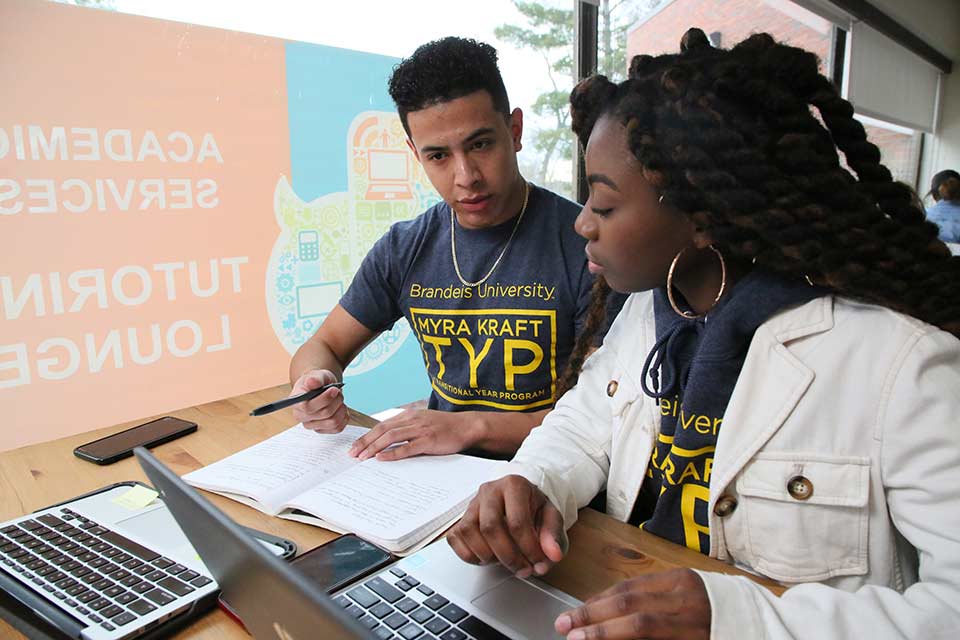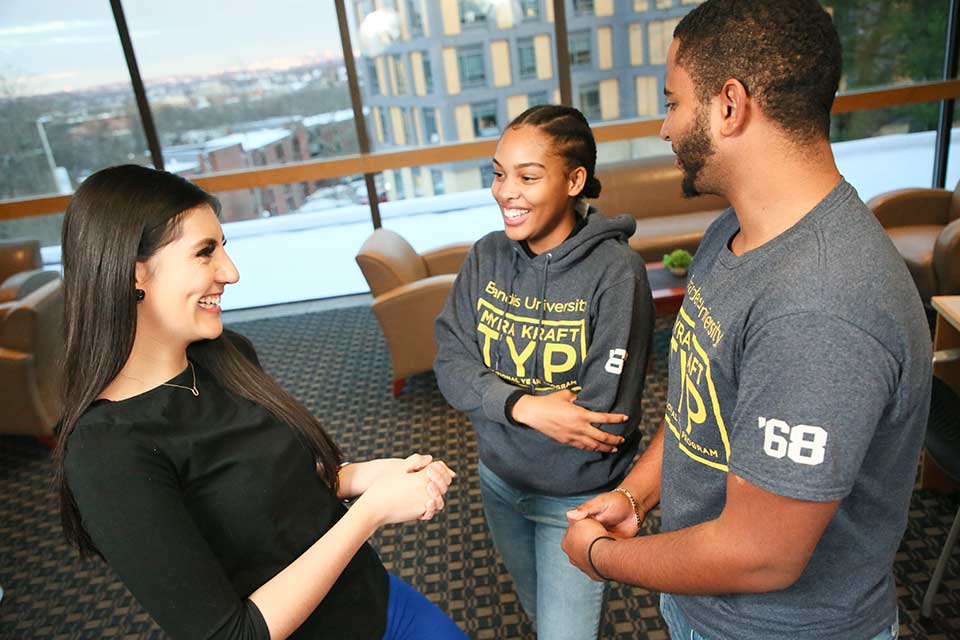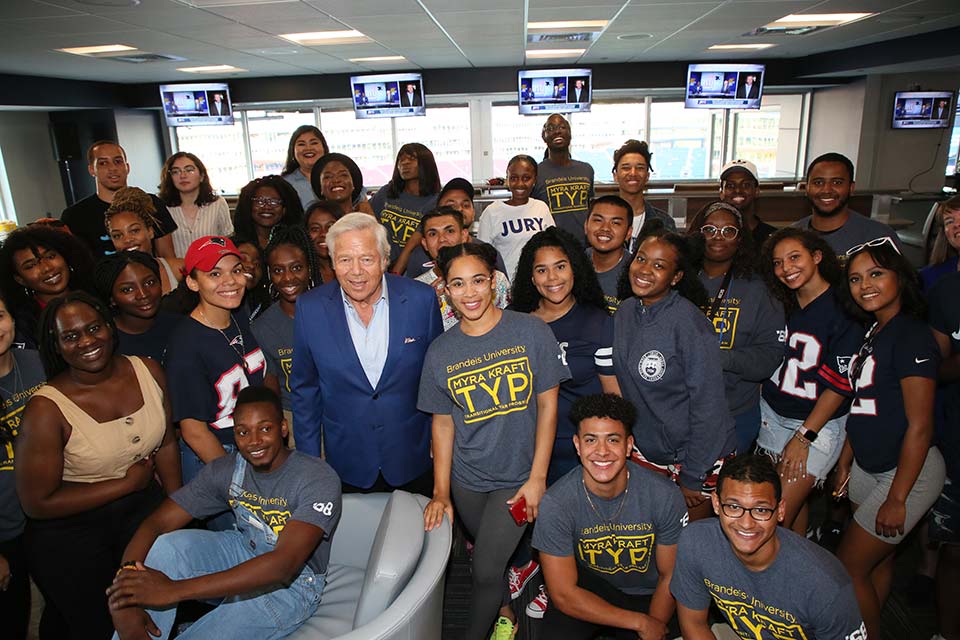 Founded in 1968, Brandeis University's Myra Kraft Achievers Program (formerly MKTYP) is an integral part of the university's enduring commitment to social justice.
The program is targeted toward students who have developed the skills for college success by practicing leadership in their life experiences. The Myra Kraft Achievers Program is an environment where scholars learn about new possibilities for their lives, and to apply the focus, energy, tenacity, perseverance, and maturity previously devoted to prevailing in the face of personal challenges, to now pursuing academic success. In other words, we are a program geared towards making good students, even greater!
Through a combination of small classes, rigorous academics and a strong support system, Myra Kraft Achievers Program students apply their knowledge and skills to attain their undergraduate degree at Brandeis that will propel them towards achieving their potential.
Students who enter Brandeis through the Myra Kraft Achievers Program have a life-changing experience, and have their stories of success added to the university's thousands of living testimonies of true ambition, resilience, courage, and triumph.
More than 1,000 alumni have gone on to become distinguished professionals and renowned public servants. Graduates include acclaimed journalists, lawyers, scientists, physicians, politicians, entrepreneurs, activists, educators, artists, authors and researchers.
"I couldn't be more grateful to the MKTYP and Brandeis for the support and opportunities they've given me. I look forward to being a change agent and motivating the next generation to believe that dreams do come true."
Saint Cyr D.
MKTYP '15 and Brandeis '19
In the News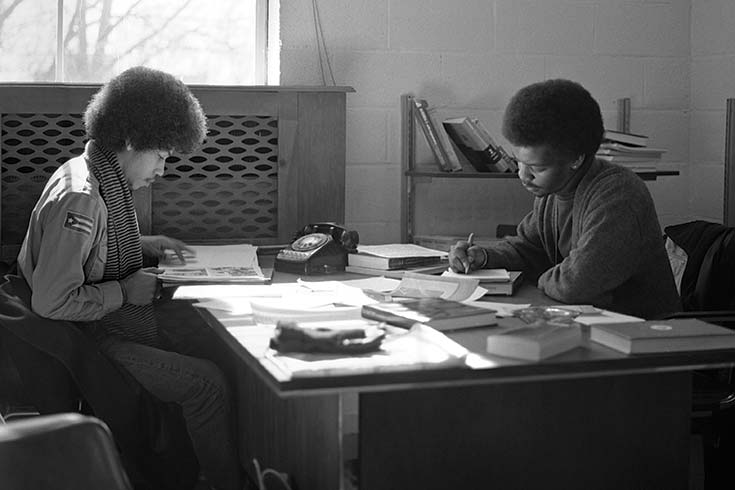 No Stopping Short of Success
For 50 years, the Myra Kraft Transitional Year Program has helped students tap their potential and become who they're meant to be.
Read more in Brandeis Magazine