Graduate Programs in Near Eastern and Judaic Studies (NEJS)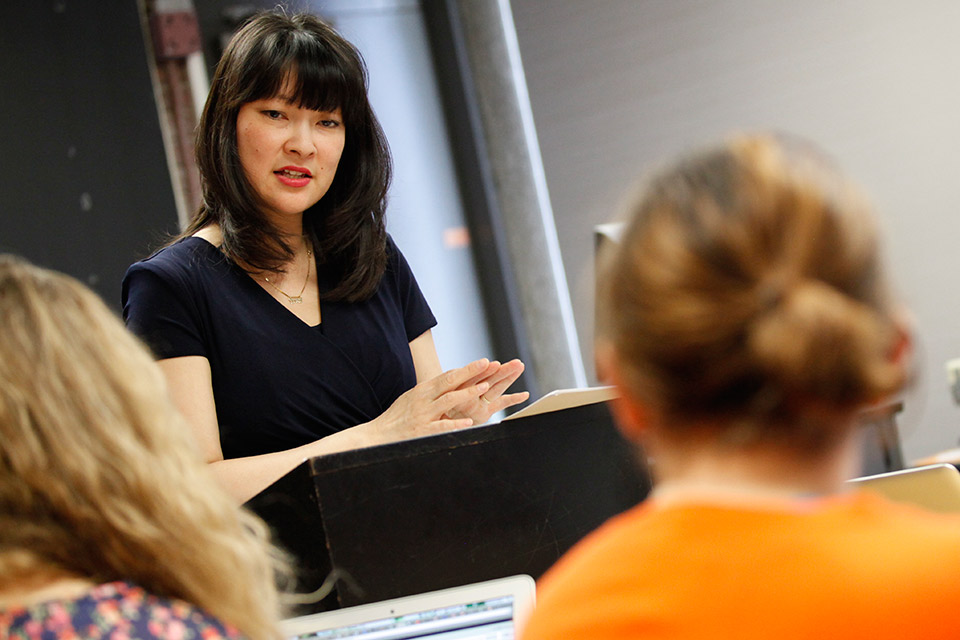 Loading...
Overview
Brandeis University's Department of Near Eastern and Judaic Studies (NEJS) bears a proud tradition of scholarly excellence in the fields that it embraces. The study of the Jewish people, including their history, religion, literature and place in civilization, the history, languages, and culture of the Bible and ancient Near East,* the study of Arabic and Islamic civilizations. NEJS is one of the oldest and largest programs of its type outside of the State of Israel. We have the largest faculty in Jewish Studies of any secular American university. At Brandeis, students have the opportunity to study with the scholars who are, in many cases, the foremost experts in the world in their field. Our internationally renowned faculty has published dozens of books and hundreds of articles. Many are known throughout the world. To read more about our academic programs, visit the department's website. Application information can be found below.
*The Near Eastern and Judaic Studies department is not accepting applications in the field of Bible and the Ancient Near East for the academic year 2022-23.
Apply Financial Aid Program Site
How to Apply
Please note: Applicants to the Joint MA in Coexistence & Conflict and NEJS should visit the Heller School's website.
Application Deadlines
PhD: January 15; fall admission only
MA: Applications received by January 15 will be given first consideration, though applications will be accepted through May 1
Dual MA in Hornstein/NEJS: January 15 and rolling thereafter. Please note that applicants to the Dual MA in Hornstein/NEJS should consult admissions information on the Hornstein website.
Joint MA in Women's, Gender, and Sexuality Studies and NEJS: Applications received by January 15 will be given first consideration, though applications will be accepted through May 1

Five-Year Bachelor's/Master's Program

: Current undergraduates should apply for the

Bachelor's/Master's

program during their sixth semester at Brandeis
Application Requirements
To apply for all programs, you need to submit:
Transcripts from all universities and colleges attended must be uploaded to your application; do not mail official transcripts to our office. For more information, visit Frequently Asked Questions.

Three letters of recommendation, submitted online. The BA/MA program requires only one letter of recommendation.

Curriculum vitae (CV) or resume

Statement of purpose' indicating your reasons for undertaking graduate study. In addition, please describe your qualifications for the academic program and your objectives in undertaking this program.

Writing Sample' not exceeding 35 pages; the 35-page maximum may consist of a single critical essay or two shorter essays of approximately equal length.

Graduate Record Exam (GRE)' recommended but not required for the PhD, standalone master's, and joint master's program in NEJS/WGS. Brandeis undergraduates applying to the BA/MA program do not need the GRE. If you will be submitting results from this exam, our GRE institution code is 3092 (please note: this ETS institution code only applies to GRE scores). MyBest™ scores from ETS will not be accepted.

Additional Requirements for International Applicants: Score report from one of the following English language proficiency exams: TOEFL iBT, TOEFL Revised Paper-delivered Test, TOEFL ITP Plus for China Solution, IELTS Academic, PTE Academic, or Duolingo English Test. You can arrange for the delivery of your TOEFL iBT or Revised Paper-delivered Test score report by providing ETS with our institution code, 3261 (no department code is necessary); please note that we do not accept TOEFL Essentials score reports or MyBest™ scores from ETS. Delivery of your TOEFL ITP Plus scores can be arranged via your Vericant account, delivery of your Duolingo scores can be arranged via your Duolingo account, and delivery of your PTE Academic scores can be arranged via your Pearson account. Further information about this requirement can be found on the International Students page.
For a more comprehensive description of application requirements, please visit Frequently Asked Questions.