Current SPARK Projects
SPARKing Innovation 
Each year, students, faculty, and staff compete with each other in a unique competition: SPARKTank. Winners come away with funding, mentorship, and the opportunity to take their innovations to the next level. Here are the teams that pitched, with the grant winners taking part in this year's program:
2019 Grant Winners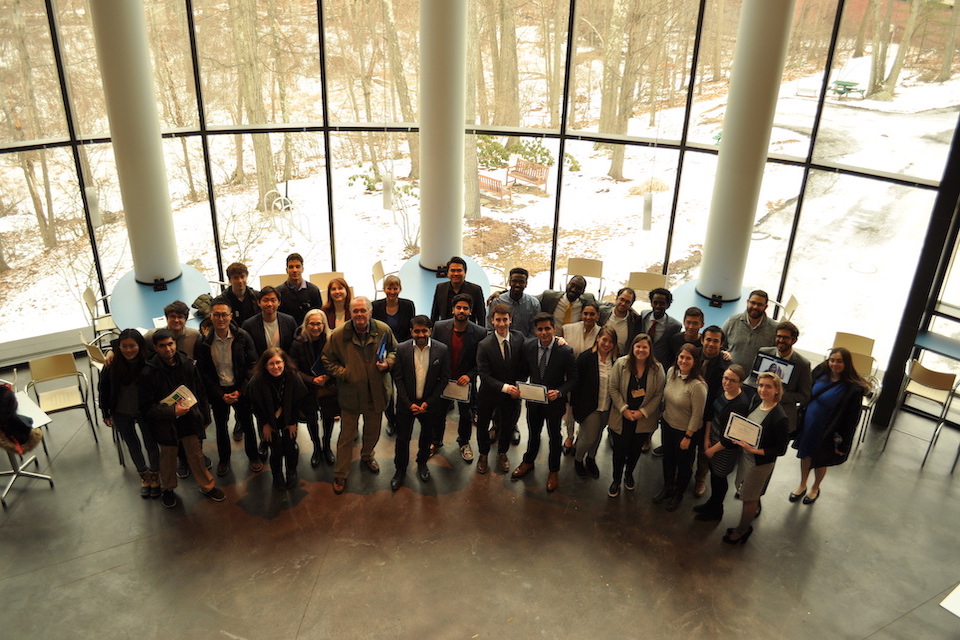 SpeechFlow
Kyung Hyun Kim (Undergraduate Student, Computer Science), Huaigu Lin (Undergraduate Student, Computer Science), Sam Ruditsky (Undergraduate Student, Computer Science)
SpeechFlow is a voice app designed to improve your presentation flow, by allowing you to control the slideshow and interact with your audience using voice. It connects your phone to a local server on your computer using Google Assistant, allowing you to easily send voice requests to manage your presentation.
Scil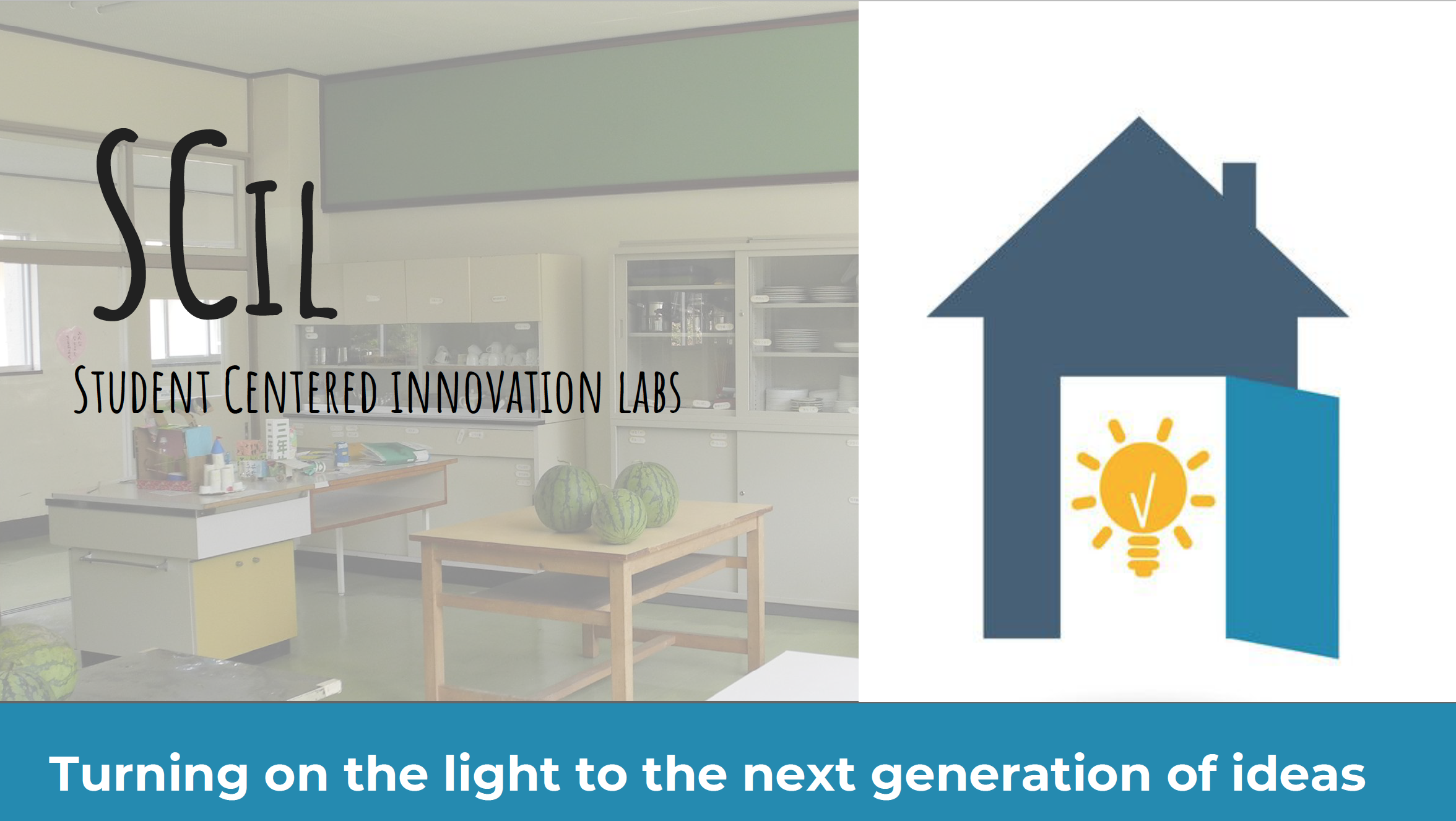 Nicole Dunn (Graduate Student, Heller), Lisa Knichols (Graduate Student, Heller), Ricki Herrera (Graduate Student, Heller)
SCil, Student-Centered Incubator Labs, is a nonprofit organization that provides experiential learning and career pathways to low-income youth in South Chicago. We do this through the lens of the 3rd fastest growing market in Chicago, food services. SCil embeds itself within a high school for three years beginning with a cohort of sophomores. First, we teach 21st century skills and provide industry certification and training. The 2nd year, juniors will learn from and network with industry professionals while building a business plan for an in-school food venture. Through private partnerships and fundraising, SCil raises seed money to fund a student driven after-school business venture their senior year. This comprehensive approach yields multiple career and health outcome on the community level.
Talk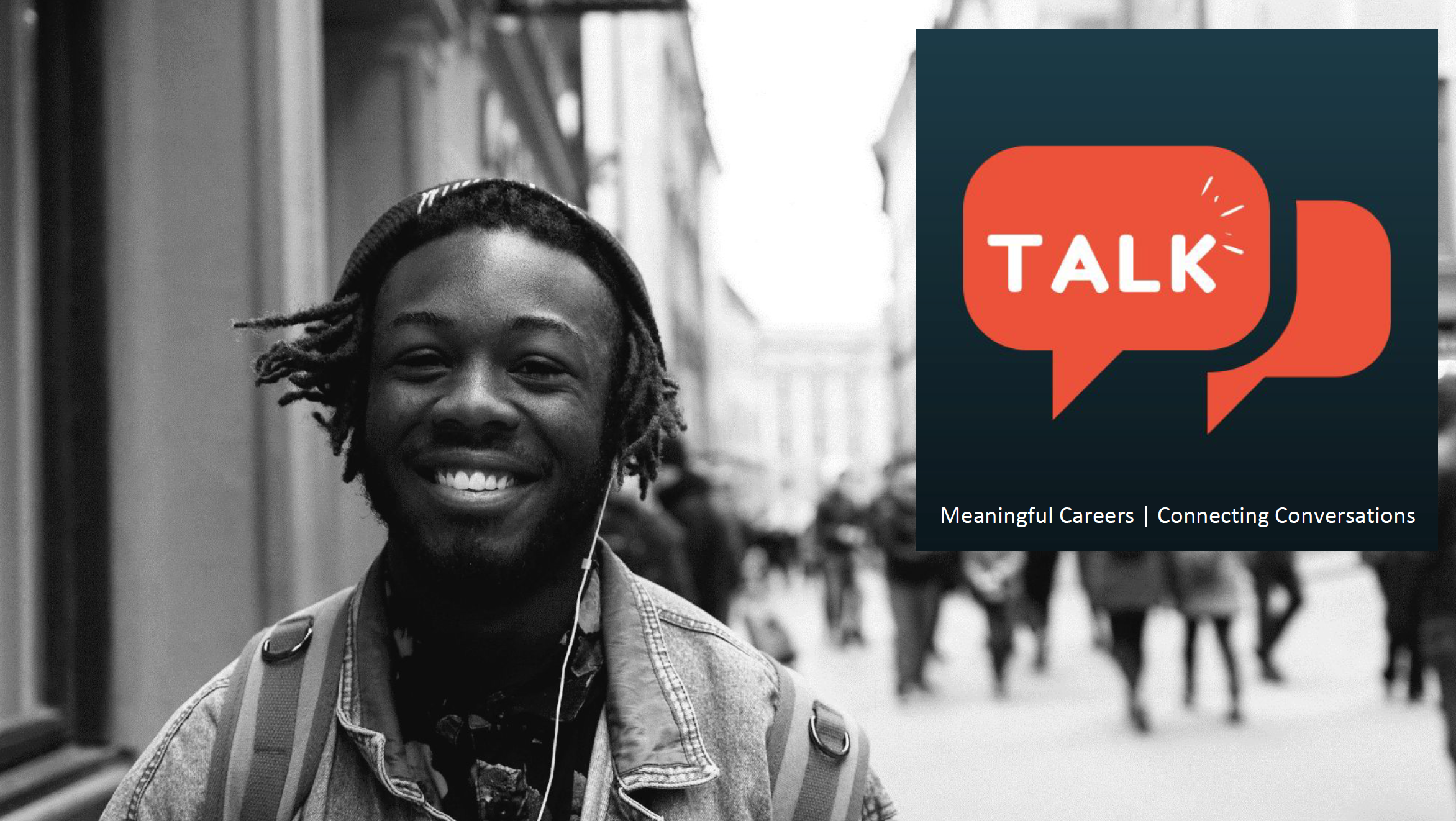 Max Brodsky (Graduate Student, Heller), Daniella Fernandes (Graduate Student, Heller), Abigail Montine (Graduate Student, Heller), Liza Korotkova (Undergraduate)
Talk is an app-based platform that on-demand connects people or organizations with interpreters. Its video-remote-interpreting provides instant services for organizations and people when they need it and for the services they need. The app will be available via the app stores and through targeted outreach in select communities and schools.
iRemember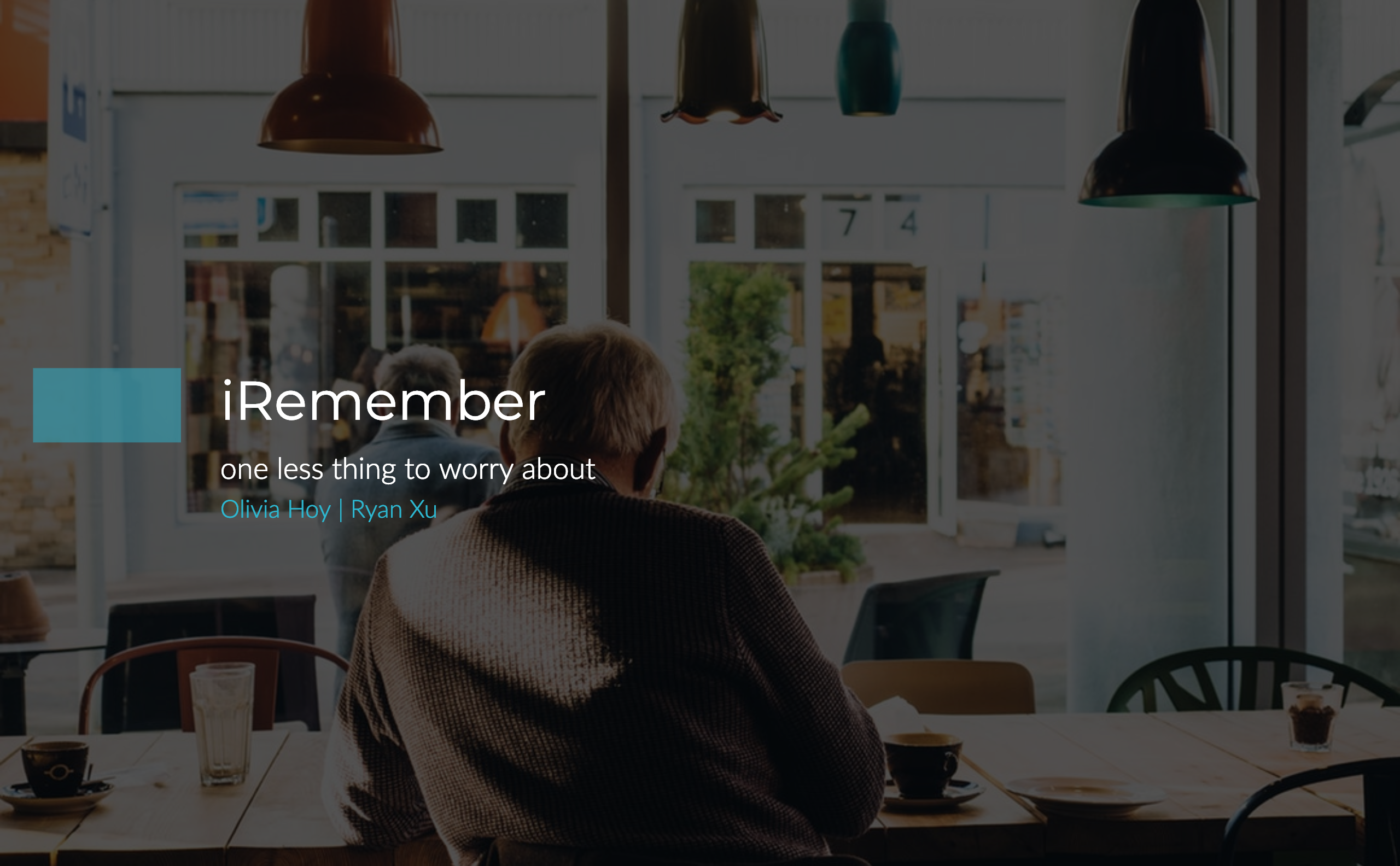 Olivia Hoy (Undergraduate Student, Biology), Ryan Xu (Undergraduate Student, Mathematics)
iRemember is an app that helps people with memory problems caused by conditions such as dementia and TBI to remember things in their daily lives. Features include reminders to take medication, medical appointments, daily organizers, calendars, and other features that make their lives easier. The color scheme for the app is dementia-friendly and it includes visual and audio reminders for patients with sensory impairments. A confirmation system for medications and reminders allows family members and medical professionals to ensure patients have taken the correct medications and are following their daily schedules.
KaabTech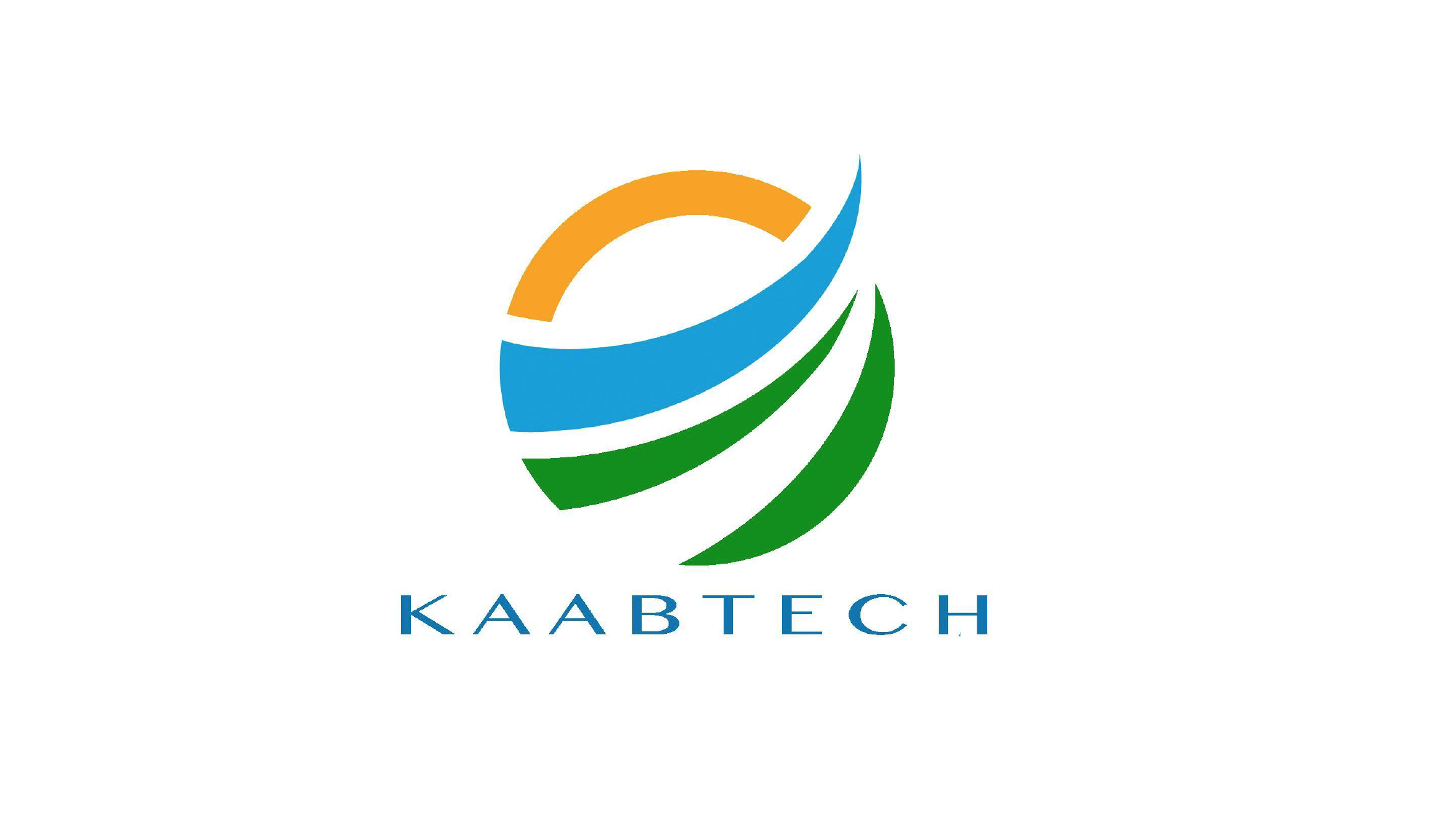 Abdishakur Ahmed (Graduate Student, Heller), Artdeansyah Dilaga (Graduate Student, Heller), Javaid Iqbal (Graduate Student, Heller), Qaisar Ahmed (Graduate Student, Heller)
KaabTech is a for-profit social enterprise aims to finance and distribute solar-powered water pumps in rural Somalia. The vast majority of Somali farmers use inefficient engines powered by diesel for their irrigations. Diesel is too expensive for them and eats up a lot of their revenue. Furthermore, since there are no adequate roads connecting between villages and cities in Somalia, it takes a couple of days to bring diesel to the farm. Fortunately, the technology to solve this problem exists. It's called solar pumps. KaabTech aims to make this technology accessible and affordable to Somali farmers by introducing flexible payment models, and utilizing SomLite's existing distribution network. SomLite is a solar lantern distribution enterprise currently operating in rural Somalia.
Roselle Cosmetics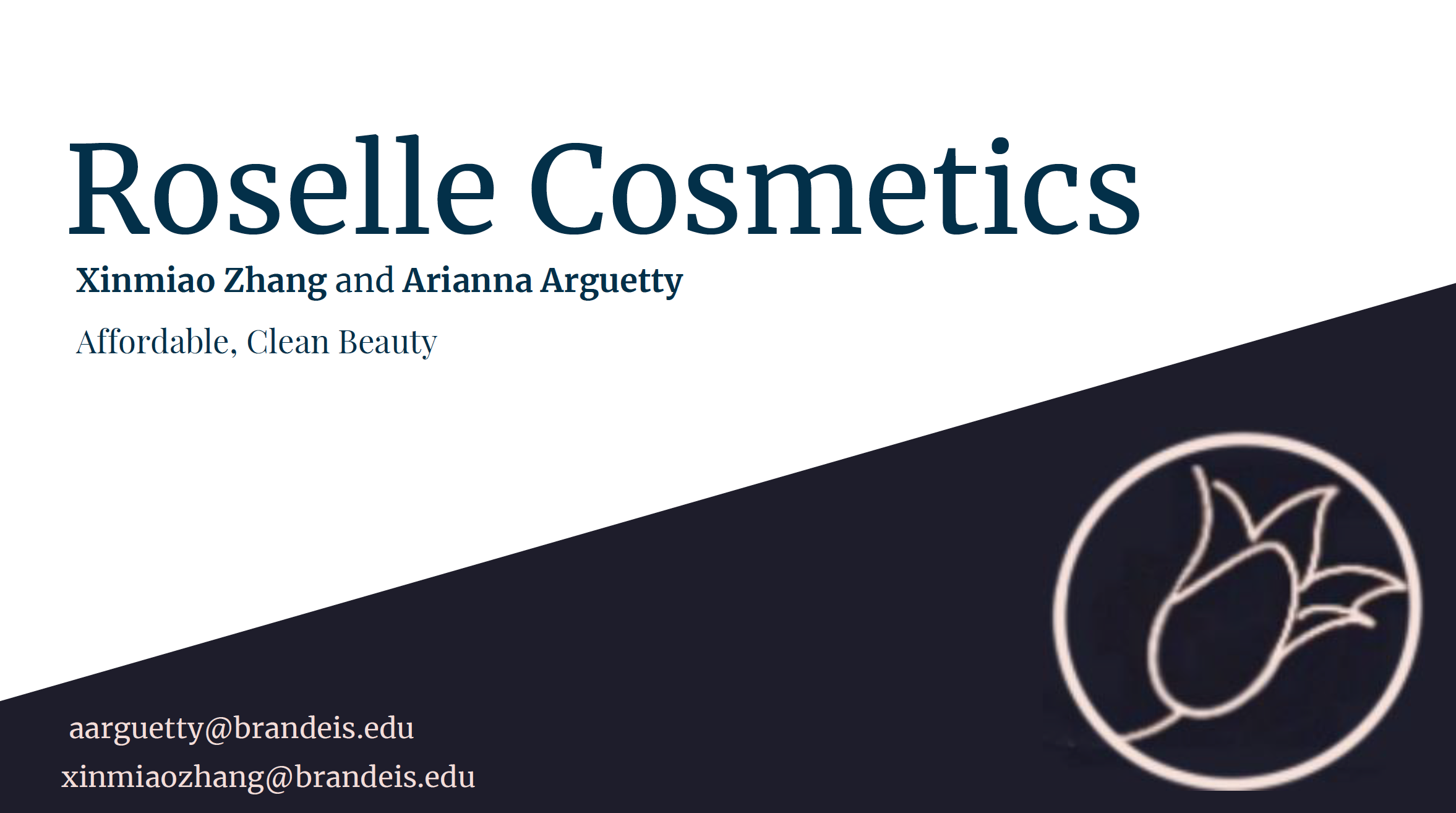 Arianna Arguetty (Undergraduate Student, Business and Creative Writing), Xinmiao Zhang (Undergraduate Student, IGS and Business), Sirui Yu (Undergraduate Student, Clark University)
Roselle Cosmetics aims to create all-natural makeup, with ethically-sourced ingredients because we believe that being careful about what you put on your skin, and caring about your planet, should not be privileges reserved for the wealthy. Makeup often contains a host of ingredients that are considered toxins, both for your skin and for your environment. As a result of low doses, these contaminants continue to be used, except for by a few companies aiming to bring natural products to the world. But these natural products are severely overpriced, taking advantage of what is now a niche market.
Little Dove Studios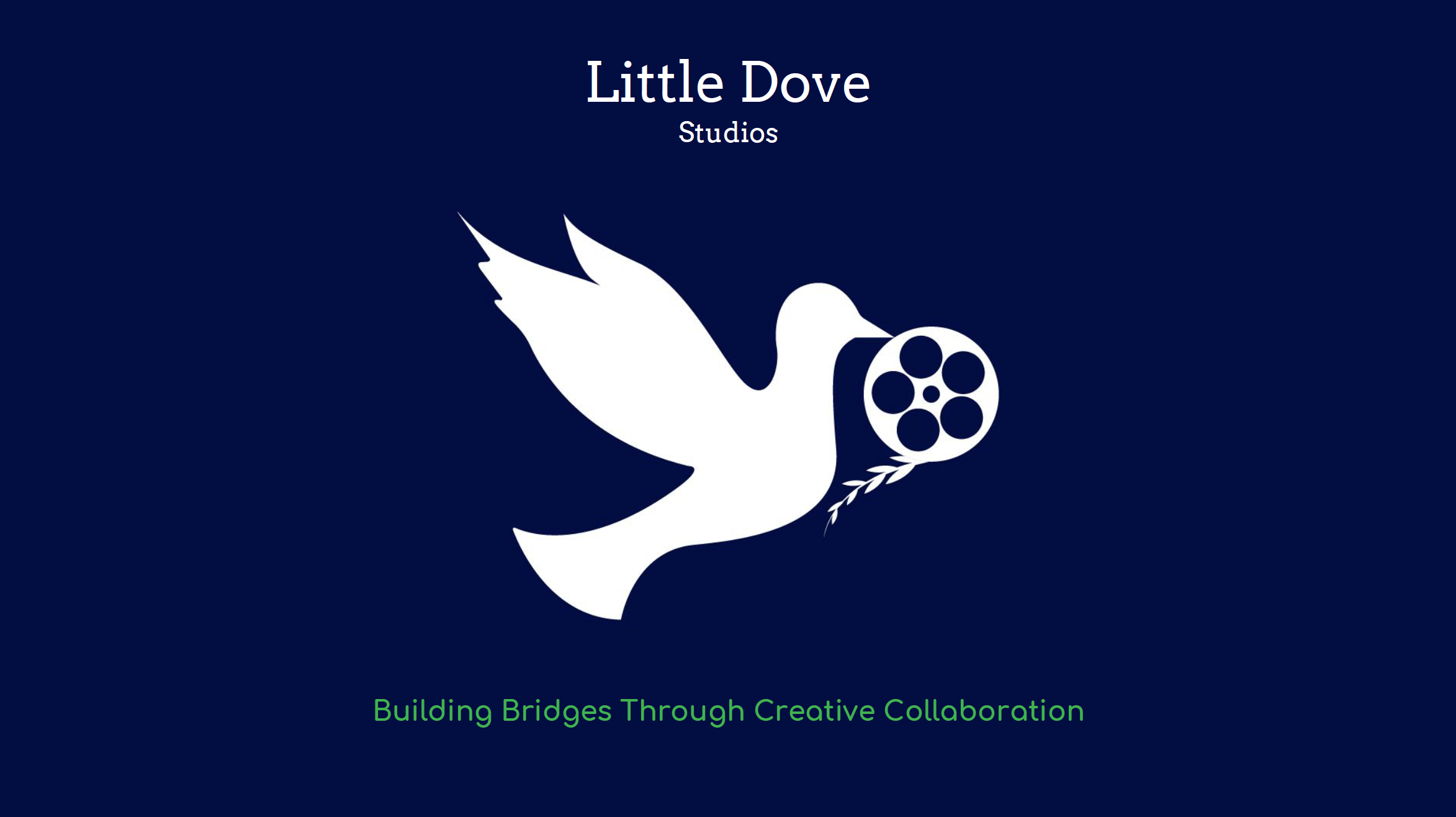 Abdul Rehman (Undergraduate, Peace, Conflict, and Coexistence Studies), Andrew Hirsh (Undergraduate, Peace, Conflict, and Coexistence Studies)
Little Dove Studios is a growing team of illustrators, animators, musicians, writers, comedians, actors, filmmakers, academic experts and religious leaders, and organizational partnerships, all representing a full range of perspectives on the Arab-Israeli Conflict. We are engineering the first multi-narrative epic animated musical feature film that captures the narratives of both sides of the Arab-Israeli Conflict. We are using the collective power of music, animation, storytelling, comedy/satire, language, and culture, supported by extensive research and consultation, to mitigate the cycle of hatred by exposing the humanity of the "other" for our children. Our first step is the production of a Graphic Novel as a marketable, scalable, proof-of- concept to conduct a reading campaign for libraries and schools across the Middle East.