External Funding Opportunities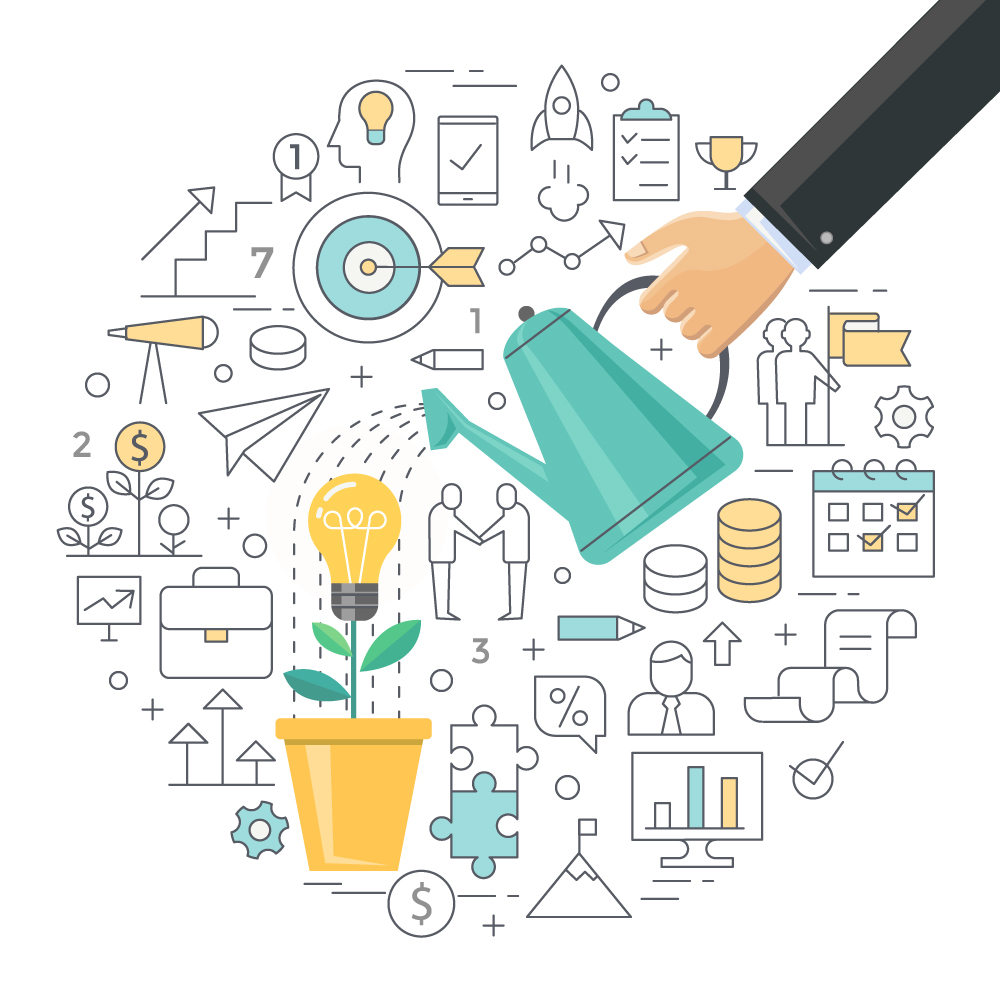 AWS Robotics Startup Accelerator delivered by MassRobotics
Deadline: Jan 16
The AWS Robotics Startup Accelerator delivered by MassRobotics is a four-week technical, business and mentorship accelerator opportunity open to robotics startups from around the globe. The program will provide resources to a select cohort of startups seeking to use AWS to help them solve their robotics development, deployment and management challenges.This opportunity is geared toward robotics hardware and software startups seeking to use AWS to help solve the biggest challenges in robotics. Participation is open to privately held startups in early stage (less than $10 million in revenue and less than $100 million raised) with robotics technology or solution areas. Startups do not need to currently be using AWS to apply. Prior participation in another accelerator program is not required.
MIT FinTech Startup Pitch Competition
Deadline: Jan 20
Held in conjunction with the MIT FinTech Conference, one of the largest student-run conferences in the world, the competition is for startups with FinTech as the primary business focus, including, but not limited to, payments, lending, crypto, DeFi, insurance, and others participants in the Startup Pitch Competition will be featured in front of the MIT Fintech conference's large, global audience as well as a judging panel of industry experts.
TiE University Global Pitch Competition
Deadline: Jan 31
A pitch competition for campus based startups. It is open to both idea stage entrepreneurs as well as operational startups based out of colleges and universities. In the past, startups with one to five founders in college have participated. Over a period of 6 months, the teams are mentored by TiE members and ecosystem partners, undergo a wide range of workshops on topics relating to business, pitch their ideas to a jury at the local level, and if selected, compete with the winning teams from across the globe. The winning teams get cash and in-kind prizes worth $100,000, as well as the opportunity to pitch to potential investors.
Launch Your Biotech with MassBioDrive
Deadline: Feb 4
The application is now open for the spring 2022 cohort of MassBioDrive, an 8-week hybrid accelerator program designed to advance breakthrough science by connecting emerging innovators with a launchpad of market-focused training, resources, and networks – all at no cost. Scientists and early-stage biotechs with transformative therapeutics or platform technologies who are looking to take the next step with their spinout are invited to apply by February 4, 2022 at 12:00PM (noon) ET.
The Draper Competition for Collegiate Women Entrepreneurs
Deadline: Feb 4
The Draper Competition for Collegiate Women Entrepreneurs is an on-ramp for undergraduate women seeking access to entrepreneurship opportunities, capital and networks.Providing up to $100K in prizes, the competition is designed to hone the skills that undergraduate women need to advance from idea to venture creation. Through multiple rounds of competition, students demonstrate an understanding of a problem, why the problem requires a new venture to address it, and how their idea presents the best solution to the problem.
The Ripple Fellowship (Social Entrepreneurship)
Deadline: Feb 15
The Ripple Fellowship is a fully-funded immersive social entrepreneurship program for young adults, ages 18 – 24. 
Fellows will…
have three domestic travel experiences
engage in a weekly online curriculum facilitated by a variety of experts and changemakers
be paired with a mentor, an individual successful in their career and knowledgeable about specific subject areas as it pertains to social impact entrepreneurship
construct a business plan that supports people and planet
participate in a formal incentivized business pitch to The Ripple Center community at
Cisco Global Problem Solver Challenge
Deadline: Feb 15
The 6th annual Cisco Global Problem Solver Challenge aims to recognize new business ideas that leverage technology for social impact from early-stage entrepreneurs around the world. 
$1,000,000 USD in prize money will help accelerate the adoption of breakthrough technology, products, and services that drive economic development and/or solve social or environmental problems.
10G Challenge
Deadline: July 1
The 10G Challenge is powered by CableLabs in collaboration with industry experts to inspire innovators to leverage the emerging 10G network. The Challenge is designed to support developing technologies, services and applications that rely on the network of the future. The challenge will award up to $100K to innovators developing new services, applications or technology that will need higher bandwidth or lower latency.
Procter & Gamble Ventures
Deadline: Rolling
P&G Ventures is an early stage startup studio within Procter & Gamble that partners with entrepreneurs to  accelerate billion dollar ideas that improve consumers' lives. Focus areas include nontoxic home and garden, women's health, anti-aging, daily wellness, and cleaning/sanitizing.
Massachusetts Clean Energy Center Seed Investments
Deadline: Rolling
The Seed Investments Program is a two-stage investment program that provides up to $250,000 in convertible notes to pre-seed or seed-stage clean energy startups. The program exists to support companies as they advance and commercialize clean energy technologies and business models.Massachusetts-based applicants whose primary business fits the MassCEC definition of "clean energy" (defined in the MassCEC Enabling Legislation), and that are currently based in, or intend to relocate to Massachusetts, are eligible to apply.
.406 Ventures Fellowship
For: Undergraduate and graduate-student entrepreneurs

Rolling Deadlines
The .406 Ventures Student Fellowship is a two-year program for exceptional student entrepreneurs. Selected students are given access to mentorship from experienced venture capitalists, $20k+ in vendor credits, and a dedicated network of founders. Former fellows have gone on to IPOs, acquisitions, and top companies such as Google and Amazon. Please note that this fellowship is only for students who have already started a company or plan to within the next two years; students with a primary interest in Venture Capital should look elsewhere. To apply, you must have at least two years left at your current academic institution. Please see the following link for more information: https://drive.google.com/file/d/1gPeZRlK73n0X4PzESmhFasp5UjDubimV/view?usp=sharing
US Dept of Health and Human Services ENACT Funding
For: University researchers in a range of disciplines, including data science, epidemiology, biochemistry, and more
Rolling Deadlines

Rapid diagnosis and treatment of infectious diseases are critical to both the patient and the broader community. ENACT (Early Notification to Act, Control, and Treat) partners with innovators to develop disruptive technologies that detect, prognosticate outcomes, and enable early intervention following exposures to both natural and man-made infectious threats. To learn more about the ENACT program, please see more on the ENACT Program Factsheet:
P&G Venture Studio
Rolling Deadlines
Are you an inventor, entrepreneur, or startup founder interested in accessing the resources, networks, and knowledge of a multibillion-dollar company? If so, you may be interested in applying for a partnership with the Procter & Gamble studio. They are specifically interested in startups in the fields of chronic conditions, non-toxic home and garden, personal performance, male and female wellness, sleep, active aging, or menopause with patents or pathways for such.
They describe themselves as a different type of Venture Capital firm that is interested in a partnership rather than a traditional VC investment. Many of the details of said partnership are left up in the air and open for negotiation.
Women-led startups funded by Female Founders Club
Rolling Deadlines
The Female Founders Fund invests in women-led startups that are impacting e-commerce, web-enabled products and services, marketplaces, and platforms.
NIH Innovation Grants to Nurture Initial Translational Efforts (IGNITE): Assay Development and Neurotherapeutic Agent Identification
Rolling Deadlines
This funding opportunity announcement (FOA) encourages research grant applications to develop in vitro and/or ex vivo assays and conduct iterative screening efforts to identify and characterize potential therapeutic agents for neurological disorders. 
iFundWomen Boston
Rolling Deadlines
Join iFundWomen if you are a Boston-area women-led startup to fundraise for your business and get your ideas launched.