Laura Jockusch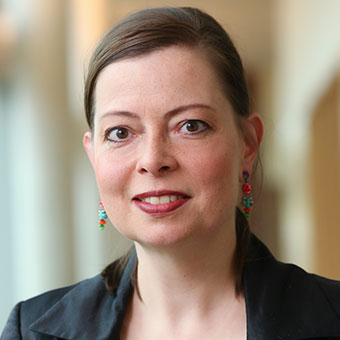 Albert Abramson Associate Professor of Holocaust Studies
Degrees
New York University, PhD

New York University, MA

Freie Universität Berlin, BA
Profile
Professor Laura Jockusch's research and teaching interests include 20th-century European Jewish history; history, historiography, and memory of Nazi Germany and the Holocaust; and the history of Holocaust survivors and the rebuilding of Jewish life in the postwar era. Professor Jockusch's current research project examines Jewish conceptions of retributive justice after the Holocaust and explores Jewish involvement in the Nuremberg trials and other Allied Nazi war crime trials in postwar Germany.
Selected Publications
Professor Jockusch's publications include the edited volume,
Jewish Honor Courts: Revenge, Retribution and Reconciliation in Europe and Israel after the Holocaust
(with Gabriel Finder), and her book
Collect and Record! Jewish Holocaust Documentation in Early Postwar Europe
. Among her recent publications is an edited collection on
Revenge, Retribution, Reconciliation: Justice and Emotions between Conflict and Mediation, a Cross-Disciplinary Anthology
, with Andreas Kraft and Kim Wünschmann, (Jerusalem: The Hebrew University Magnes Press, 2016) and forthcoming, a critical edition of historical documents,
Early Jewish Texts on the Holocaust: The Collections of the Central Jewish Historical Commission in Poland
(Göttingen: Vandenhoeck & Rupprecht, 2017).