Laura Jockusch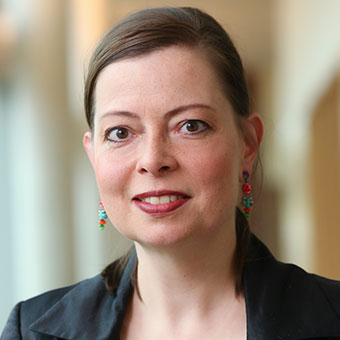 Albert Abramson Associate Professor of Holocaust Studies
Degrees
New York University, PhD

New York University, MA

Freie Universität Berlin, BA
Profile
Professor Laura Jockusch's research and teaching interests include 20th-century European Jewish history; history, historiography, and memory of Nazi Germany and the Holocaust; and the history of Holocaust survivors and the rebuilding of Jewish life in the postwar era. Professor Jockusch's current research project
s
 examine
 Jewish conceptions of retributive justice after the Holocaust and explore
 Jewish involvement in
Nazi war crime trials
 and ideas and manifestations of revenge during and after the Holocaust.
She is on the editorial board of 
Revue d'histoire de la Shoah and Polin: Studies in Polish Jewry and a member of the Academic Committee of the United States Holocaust Memorial Museum.
Selected Publications
Professor Jockusch's publications include her book, Collect and Record! Jewish Holocaust Documentation in Early Postwar Europe (winner of the National Jewish Book Award for Holocaust and

 co-winner of the German Studies Association's Sybil Halpern Milton Prize for the Best Book Dealing with Nazi Germany and the Holocaust)

; the edited volumes,
Jewish Honor Courts: Revenge, Retribution and Reconciliation in Europe and Israel after the Holocaust
(with Gabriel Finder;
finalist of the National Jewish Book Award for Holocaust); 
Revenge, Retribution, Reconciliation: Justice and Emotions between Conflict and Mediation, a Cross-Disciplinary Anthology
, with Andreas Kraft and Kim Wünschmann; and most recently, the critical edition of historical documents,
Khurbn-Forshung: Documents on Early Holocaust Research in Postwar Poland
[Archive of Jewish History and Culture 6].