Madadh Richey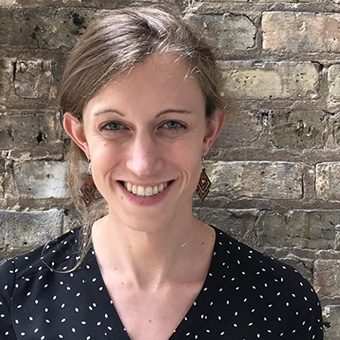 Assistant Professor of Hebrew Bible
Degrees
University of Chicago, PhD

University of Chicago, MA

Boston College, BA
Profile
Madadh Richey studies discourses of myth, magic, and religion within and around the Hebrew Bible and ancient Middle Eastern sources of the late second and first millennia BCE. She is engaged in literary and cultural theoretical approaches to ancient Middle Eastern material—both written and visual artistic—and pursues connections between queer theory and ancient Middle Eastern studies. Madadh is an epigrapher of Northwest Semitic inscriptions and publishes newly discovered and recently rediscovered texts in Hebrew, Ugaritic, Phoenician and Punic, and Aramaic.
Selected Publications
Madadh's current book project, Visions of Gods and Monsters, explores religious and social functions of divine-combat images in the visual art of the Levant and Mesopotamia during the Iron Age (ca. 1175–550 BCE). Her work has appeared or is forthcoming in the Bulletin of ASOR, the Israel Exploration Journal, the Journal of Semitic Studies, and Tel Aviv, in addition to other journals and edited volumes.
Mailing Address
Madadh Richey
Brandeis University
MS 054
415 South Street
Waltham, MA 02453