Esther Shorr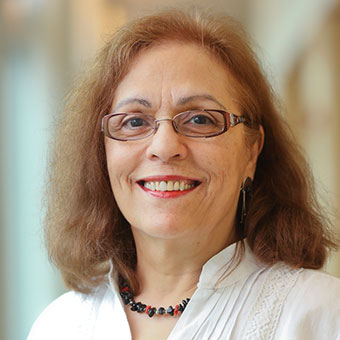 Senior Lecturer in Hebrew
Degrees
Hebrew College, MA

Hebrew University Jerusalem, BA

University of Haifa, Diploma

University of Haifa, Cert.
Profile
Esther Shorr is Senior Lecturer in the Hebrew program at Brandeis University, where she has taught a variety of Hebrew courses specializing in beginning and intermediate levels. She also teaches at the Brandeis Hebrew Language Summer Institute and at the Middlebury School of Languages in Middlebury, Vermont.
Selected Publications
Professor Shorr, along with her colleagues, published Brandeis Modern Hebrew, which has instantly become the standard college Hebrew textbook in America. Esther is also the co-author of Brandeis Modern Hebrew - Intermediate to Advanced.
Contact Information
Office Location:
A. Shapiro Academic Complex 314
shorr@brandeis.edu
781-736-2975
Mailing Address
Esther Shorr
Brandeis University
MS 038
415 South Street
Waltham, MA 02453