Ilana Szobel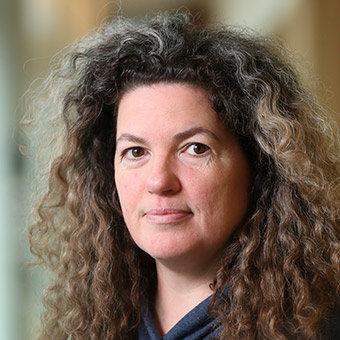 Joseph H. and Belle R. Braun Professor of Modern Hebrew Literature
Degrees
New York University, PhD

Tel-Aviv University, MA

Tel-Aviv University, BA
Profile
Ilana Szobel is Assistant Professor of Modern Hebrew Literature on the Joseph H. and Belle R. Braun Chair in the Near Eastern and Judaic Studies department. Her scholarly interests encompass a broad range of issues regarding identity with a particular sensitivity to cultural, political, and social processes of inclusion and exclusion. In her teaching, she underlines challenges posed by feminism, war, and peace, the Holocaust, family structure, economic and cultural dislocation as compelling entry points for students to engage Israeli society and culture. Her most recent courses taught include Minorities and Others in Israeli Literature and Culture; Israeli Literature and Film in Translation; and Love, Sex, and Power in Israeli Culture.
Selected Publications
Ilana Szobel has authored various articles treating Hebrew literature, gender and trauma studies, psychoanalysis, disability studies, and Israeli film. Her book, A Poetics of Trauma: The Work of Dahlia Ravikovitch (University Press of New England, 2013) is the first full-length study of the renowned Israeli poet, translator, peace activist, and 1998 Israel Prize laureate Dahlia Ravikovitch (1936-2005). She is currently working on a second book project, Flesh of My Flesh: Sexual Violence in Hebrew Literature and Israeli Culture. This study explores the literary history of sexual assault in Hebrew literature.