Upcoming Events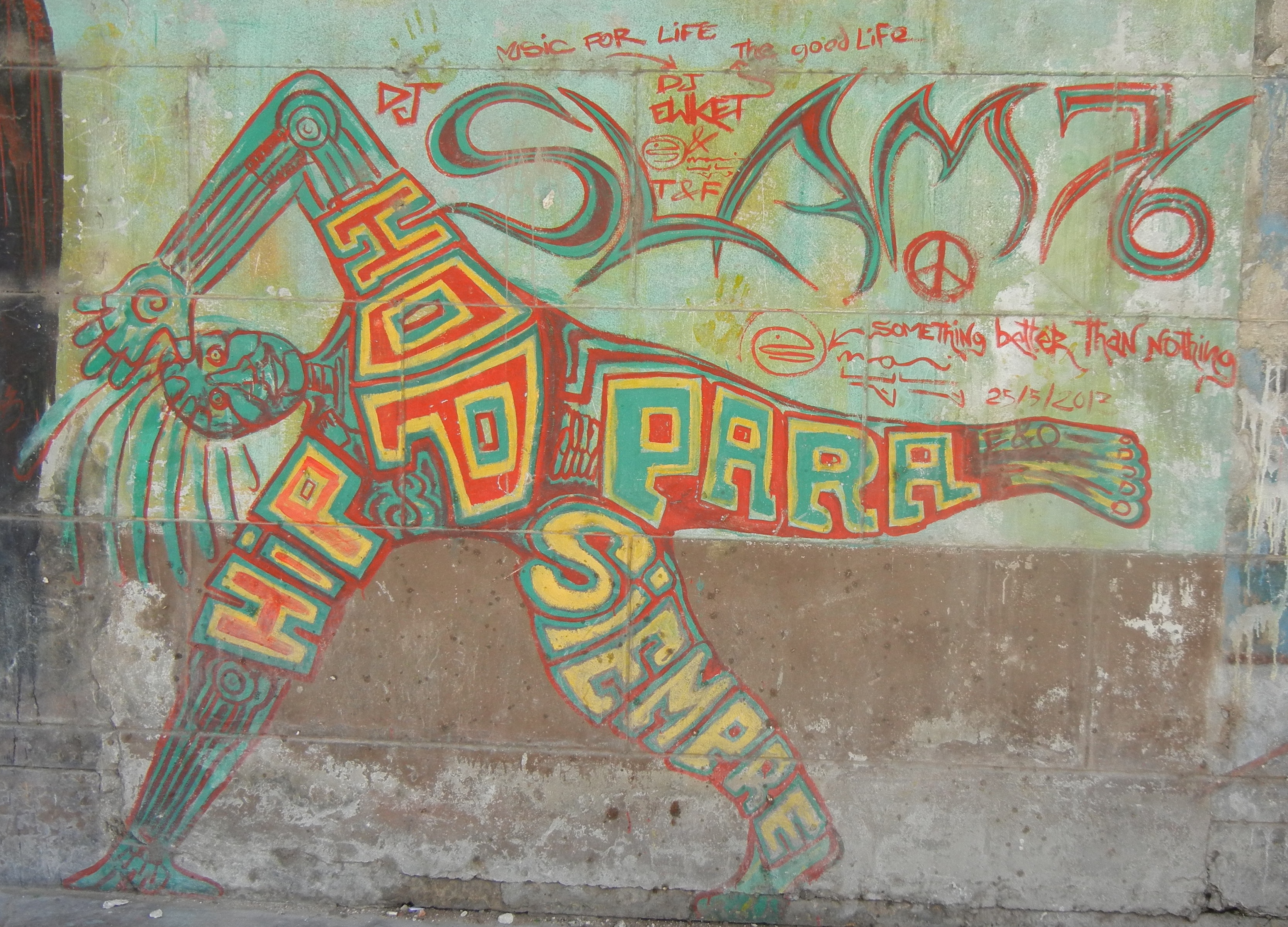 Latin American Rap and the Poetics of Community Writing
Wednesday, January 25, 2023
4:05 p.m. – 5:25 p.m.
Mandel Humanities Center, Room G10
Charlie Hankin holds a PhD from Princeton in Spanish and Portuguese and a Master of Music in Violin Performance from the University of Oregon. His book Break and Flow: Hip Hop Poetics in the Americas will be published in July 2023 by the University of Virginia Press (New World Studies Series). Charlie has also recorded violin and co-produced albums with Latin American hip hop artists, including the Cuban album Sentimientos desafinados, which was nominated for a CubaDisco music award in 2017. A new book project, tentatively entitled "Music-Literature Crossings: Race and Sound in the Caribbean," considers the political and racial implications of the cross-pollination between writing and sound. Charlie is currently a Visiting Assistant Professor of Spanish and Latin American Studies at Colby College.
Presented by the Department of Romance Studies (ROMS) and the Latin American, Caribbean and Latinx Studies (LACLS) Program.
Say My Name Workshop
Angelica Maria Aguilera
01.27.23 | 6-8pm
Ridgewood Commons
Join us for a spoken word presentation, poetry workshop, and an open mic night, focusing on topics surrounding latinidad, machismo, womanhood, and immigration.
Co-sponsored by LACLS, Hispanic Studies, CAST, Brandeis Library, and Creative Writing.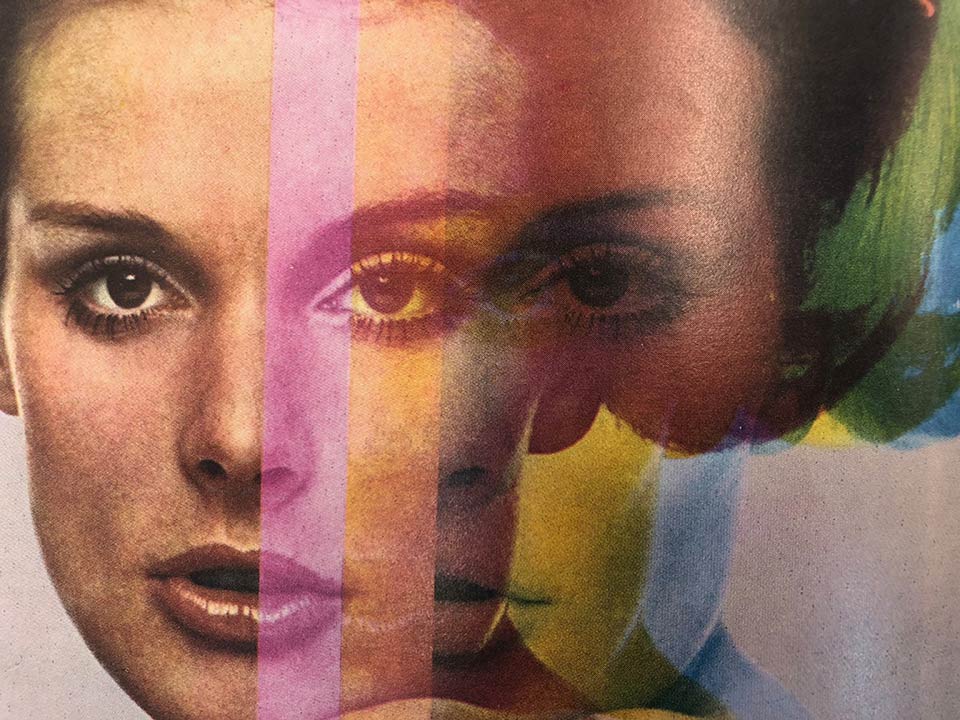 Prosthetic Femininities and Intimate Publics: The Case of Mexico's Claudia Magazine
Monday, January 30, 2023
4:05 p.m. – 5:25 p.m.
Kutz Hall, Room 130
Born in Mexico City, Alejandra Vela-Martínez graduated in Hispanic Literatures at the National Autonomous University of Mexico, UNAM (2013) with a thesis on the discursive construction of authorial identity of the Nineteenth Century Cuban author Mercedes de Santa Cruz y Montalvo, Condesa de Merlin. She has an M.A. in Hispanic Cultural Studies from Columbia University (2015) and a PhD in Latin American Literature from New York University (2021). She has published various articles that analyze the relationship between archives, memory, and gender, particularly related to the construction of the Latin-American Literary Canon. Her doctoral dissertation, "Newsstand Feminism: Cursi Aesthetics in Mexican Women's Periodicals", which she is now turning into a book manuscript, revolves around women's magazines published between 1940 and 1980 in Mexico. She traces the way in which discourses, that would later be called feminists, were inserted in the periodical press, and how these spaces considered as strictly feminine, have been ignored or disregarded in literary research precisely because they are considered "women's things". She is currently a Postdoctoral Fellow at the Facultad de Filosofía y Letras of the UNAM, working on a critical edition of columns by Rosario Sansores.
Presented by the Department of Romance Studies (ROMS) and the Latin American, Caribbean and Latinx Studies (LACLS) Program.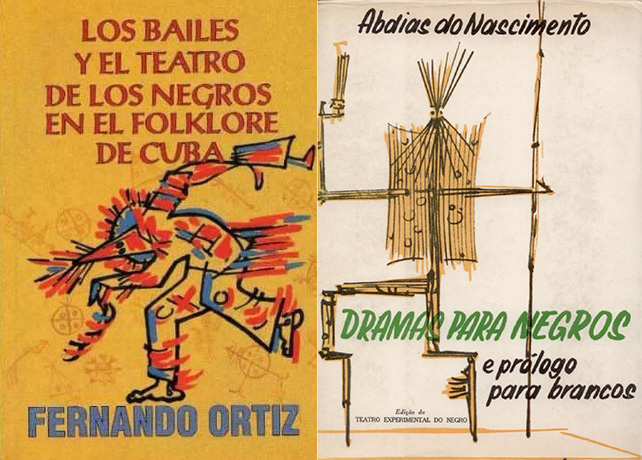 Dionysian mysteries in Fernando Ortiz and Abdias do Nascimento. From Cuban Ñáñigo rites to Afro-Brazilian theater.
Wednesday, February 1, 2023
4:05 p.m. – 5:25 p.m.
Mandel Humanities Center, Room G10
Gustavo Herrera Díaz is a Ph.D. Candidate in Latin American Literature and Culture at The Pennsylvania State University. He holds a B.A. in Spanish and Classics from Universidad de La Habana and an M.A. in Spanish Literature from The Pennsylvania State University. His research interests include Classical reception in Latin American literature, Latin American theater, media and performance studies, and Afro-diasporic cultures in Brazil and the Caribbean. His scholarly articles have appeared in Revista de Estudios Hispánicos, The Bulletin of Hispanic Studies, Revista Universidad de La Habana, and Aletria: Revista de Estudos de Literatura, among other publications. His most recent research focuses on the intersection of Classical Greek and African cultural systems as they appear in Latin American performances.
Presented by the Department of Romance Studies (ROMS) and the Latin American, Caribbean and Latinx Studies (LACLS) Program.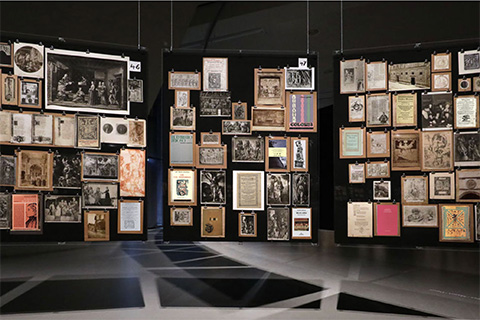 Anachronic Fictions. Identity, Migration, and Colonialism in Mexico and Central America
Monday, February 6, 2023
4:05 p.m. – 5:25 p.m.
Kutz Hall, Room 130
Isaac Canton is a Ph.D. Candidate in Romance Languages and Literatures at Harvard University. His work examines the intersection between modern and colonial Mexico and Latin America from an interdisciplinary perspective that brings together cultural history, material culture, and sound studies. In "Anachronic Fictions," he analyzes how modern and contemporary Latin American authors have delved into colonial archives in order to reconceptualize the past and reimagine the present. What do artists and writers achieve by revisiting colonial archives? To what extent do colonial struggles help us dig into modern and contemporary concerns? How do the fictional works that interact with colonial archives affect and intervene in our current understanding of the past?
Presented by the Department of Romance Studies (ROMS) and the Latin American, Caribbean and Latinx Studies (LACLS) Program.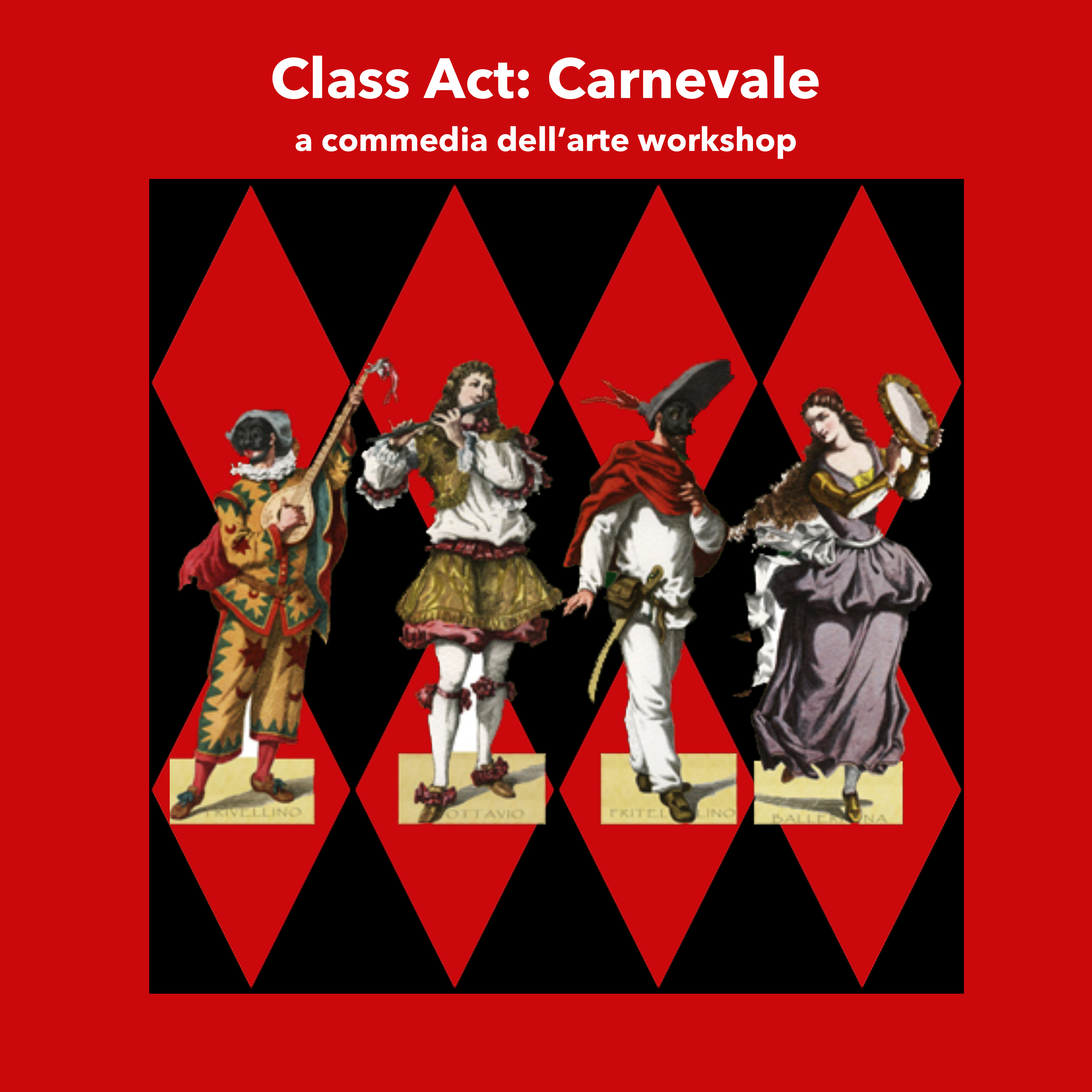 CLASS ACT: CARNEVALE, a commedia dell'arte workshop
JOIN THE TROUPE!
with actress/drama instructor Chiara Durazzini

Tuesday, February 28, 2023
Shiffman 219
11:15 AM–12:05 PM and 12:45 PM–1:35 PM
All are welcome no matter what language you are studying!
Presented by the Italian Studies Program.
Stay tuned for more exciting spring events in Romance Studies!!!
Already in the works are the return of:
LATINA POETRY NIGHT, in celebration of women's history month and
And a new event (among others yet to be planned):
CHILDREN OF LAS BRISAS, Music Education in Venezuela, featuring guest Luisa de la Ville, Venezuelan filmaker based in NYC and producer of the documentary, Children of Las Brisas.
See you then!
Other Related Campus Events:
Language Exchange Program
The Language Exchange Program (LEP) will connect students who wish to learn, practice, and improve their foreign language skills. A special emphasis will be placed on speaking practice, as students will be able to exchange conversation in their own language (or the language they are very fluent in) for conversation in the language they are learning or wish to learn. Most importantly, the program will involve not only learning each other's language but also exploring each other's cultural similarities and differences. The participants should be affiliated with Brandeis and should be willing to commit to weekly or bi-weekly meetings with a language partner where they spend half time teaching their language and half time practicing the language they want to learn.
 
As you are matched with a language partner, you will become part of a diverse community interested in language learning. The Language Exchange Program includes not only 10 weeks of language exchange but also two served dinners at the beginning and at the end of the Spring 2023 semester. The deadline for this cohort is Thursday February 2, 2023, 11:59 pm. 
For more information, check out the LEP Slides PDF.
If you have any questions, contact Sasha Soboleva (asoboleva@brandeis.edu).
Funded by the Jerome A. Schiff Undergraduate Fellows Program.
Events held by Student Groups on campus: