Upcoming Events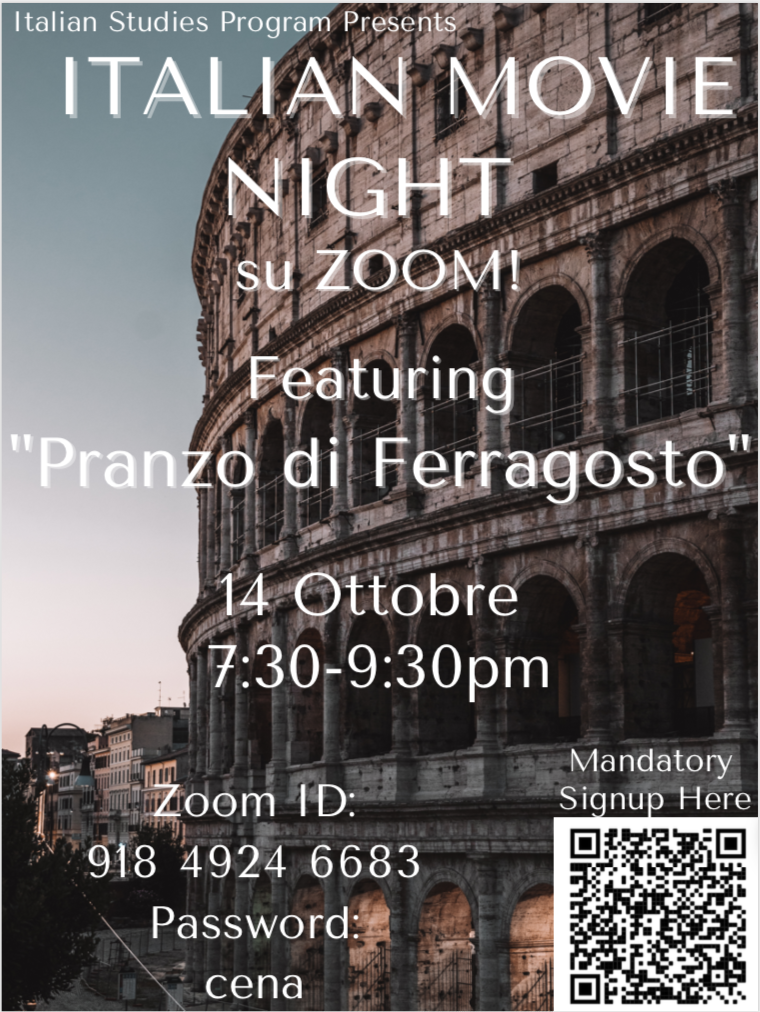 Italian Studies Program Presents:
ITALIAN MOVIE NIGHT su Zoom!
Featuring "Pranzo de Ferragosto"
14 Ottobre
7:30-9:30pm
Zoom link
Zoom ID: 918 4924 6683
Password: cena
Mandatory Signup link
Events held by Student Groups on campus:
All Brandeis student events for the spring semester 2020 have been cancelled in response to Coronavirus/COVID-19.

Thank you.