Study Abroad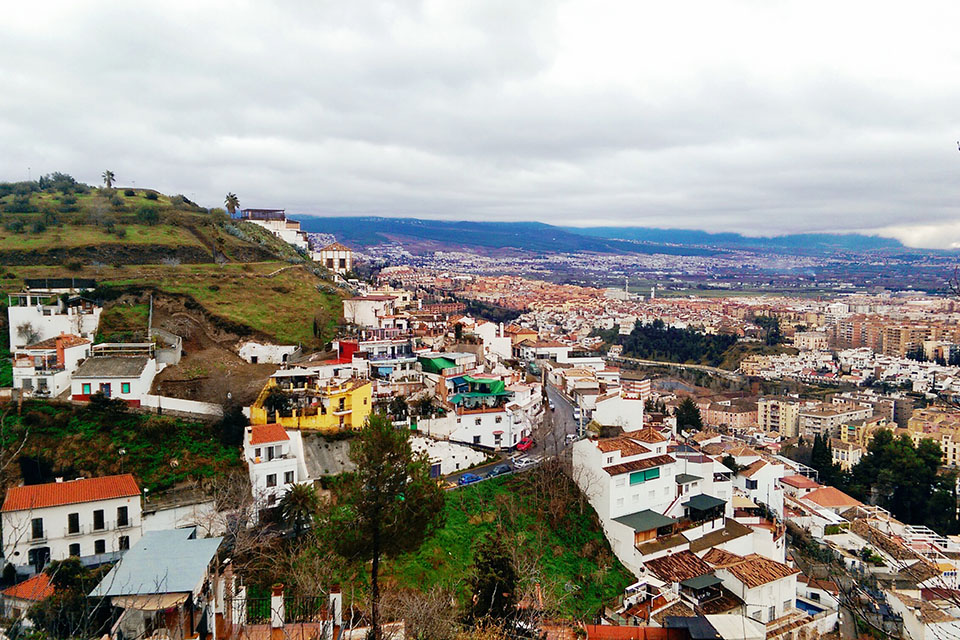 There are many wonderful options all over the world for Hispanic Studies majors and minors to study abroad. This page contains information that will assist Hispanic Studies majors and minors in determining how to integrate study abroad into their Brandeis careers.
We understand that many students who major or minor in Hispanic Studies wish to study abroad in a Spanish-speaking country. We encourage this experience as something that is both academically and personally valuable, especially in the context of developing skills and cultural awareness in a foreign language. We have prepared the information presented here in order to help make the process of selecting courses that will count towards your major or minor at Brandeis easier.
Sample of Approved Programs with Hispanic Studies Course Work
Visit the Brandeis Approved Programs List to review a comprehensive list of programs that offer coursework in Spanish and Portuguese. Click on "Advanced Search" to filter options or search for unique program traits like internships or research. Additional programs might have acceptable coursework, but this list shows the primary locations where Hispanic Studies courses may be available.
Study Abroad Liaison
To assist students with their academic choices abroad and to help answer any questions about receiving major/minor credit while abroad, each academic department and program has assigned a faculty member to serve as the Study Abroad Liaison. As every department has different policies regarding credit from abroad, the Study Abroad Liaison can assist you with guidance on major/minor credit.
Find the Study Abroad Liaison for Hispanic Studies here.
Receiving Credit in Hispanic Studies
The major and minor in Hispanic Studies at Brandeis comprise the study of the broad spectrum of language, literature, and culture from the perspective of textual analysis. For the Hispanic Studies program, a text may be anything open to interpretation; books, stories, films, television programs, people, clothing, events, all are texts because we can read them, that is, interpret them and comprehend them in terms of other contexts and situations. This means that, practically speaking, our courses could address questions of art, history, music, etc., but always from the disciplinary perspectives of textual analysis and Hispanic cultural studies.
What is distinct in our program as opposed to other disciplines and fields is the tools we bring to analysis, the fact that, as students of Hispanic cultures, we are not historians, anthropologists, ethnomusicologists, etc., but literary and cultural scholars and critics. To be more specific, any course that we would teach in our Hispanic Studies program which a student takes abroad will count towards the major and minor.
Examples of courses that we would probably accept for credit (as long as you hadn't taken a similar course already at Brandeis) include:
Cervantes' Don Quixote
Hispanic Films from Fiction
Post Civil-War Novel
Alejandra Pizarnik y la poesía latino americana
Examples of courses that we probably would not accept for credit include:
History of Spanish Art (this course would be taught in the Fine Arts Department at Brandeis)
History of Latin America (this course would be taught in the History Department at Brandeis)
Advanced Spanish Grammar (with the exception of HISP 106 and HISP 108, language courses do not count towards the major and minor)
Arabic Literature (even if taught in Spanish, this course is not necessarily pertinent to the study of Hispanic culture)
Students wishing to receive credit in Hispanice Studies for coursework done off-campus during the academic year should discuss these plans with the Study Abroad Liaison. All students as part of their application process for either a summer or semester term abroad will be required to have a course proposal reviewed by the department if they wish to receive credit in that major/minor. For the semester, this is an initial conversation and students should continue to discuss plans with the department as they have more course information (syllabi, etc.). For the summer, courses are pre-approved. Upon return, semester students should complete the 
Petition to Request Substitution for a Requirement form
for final and formal review. 
Scholarships
Jane's Travel Grants are awarded each year by the Latin American and Latino Studies program to Brandeis students to conduct research in Latin America, the Caribbean, and the Latin American Diaspora in the United States. Grants vary in size, depending on air fare, length of trip and project budget. The maximum grant is $3,500.
FAQs