Hispanic Studies UDRs
Undergraduate departmental representatives serve as a resource and representative for fellow majors and minors and potential majors and minors, and bring student concerns and/or ideas to the program faculty. They also provide feedback to the program chair, undergraduate advising head, and faculty regarding scheduling problems, course offerings, etc. and help organize events for majors, minors and other interested students.
2021-22 UDRs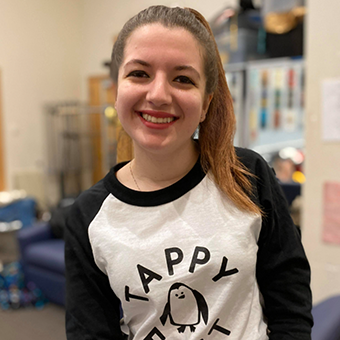 Jessie Friedman (she/her)
Class of 2022
Jessie is a senior majoring in Hispanic Studies and minoring in Education Studies. She is on the e-board of Liquid Latex, Brandeis Craft Club, and Harry Potter Alliance and is also a member of Hooked on Tap. She's looking forward to choreographing for Latex and HOT again! Her dream job is to be a teacher or to work with children in some capacity. In her free time, Jessie loves to do anything crafty, such as knitting, scrapbooking, and painting, as well as reading, baking, or spending time with friends. Jessie has been exposed to Spanish since she was in preschool and loves to use it whenever she can. Feel free to reach out to practice together! FUN FACT: She has 20/10 vision which means she can things 20ft away as clearly as if they were 10 ft away!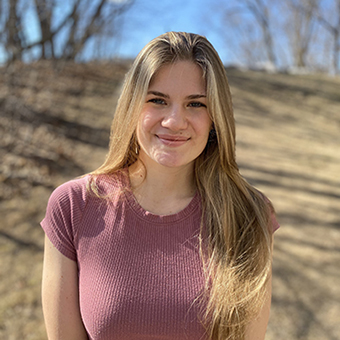 Savannah Jackson (she/her)
Class of 2022
I am a senior majoring in Sociology and International and Global Studies and minoring in Hispanic Studies. This will be my second year on the e-board for Period Activists at 'Deis (PAD), a student-run menstrual activist club on campus. We host events on campus, donate products to local shelters, and publish a monthly online magazine! I also volunteer at the Right to Immigration Institute (TRII), where I help provide legal services to asylum seekers and interpret for Spanish-speaking clients. Post-graduation, I would love to continue to work with immigrant communities in the US. I was supposed to go to Peru in Spring 2021, but my study abroad plans were cancelled because of the pandemic. I love travelling and hope to be able to travel internationally after I graduate. In my free time I love music, writing, reading, and exploring the outdoors. FUN FACTS: I have played viola for 11 years and violin for 5 years before that (I have played in both the Brandeis-Wellesley Orchestra and the Brandeis Music Improv Collective!), and I have completed two full length novels (I am currently working on writing a third!).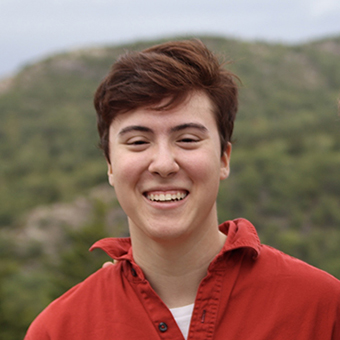 Will Simmons (he/they)
Class of 2022
Will is an IGS major and HISP minor. He has been learning Spanish since middle school and enjoys studying the language as well as studying Latin American arts, culture, and history in Spanish. This past summer, he worked as an international development research intern with Village Book Builders working with local communities to boost education infrastructure and access in Latin America. Will is interested in all intersections of space/place, time, language, and identity. In the future, he would like to continue studying and working in the fields of historical sociology, postcolonial theory, and cultural heritage, education, and preservation. In his free time, Will enjoys painting, cooking, and baking. His coolest quarantine achievement was learning how to make donuts. FUN FACT: he was born in Busan, South Korea.