Courses
Click on the following links to skip to a certain section of this page:
Spring 2024 Course Listings
Language Courses
Upper-Level Courses (above FREN 106)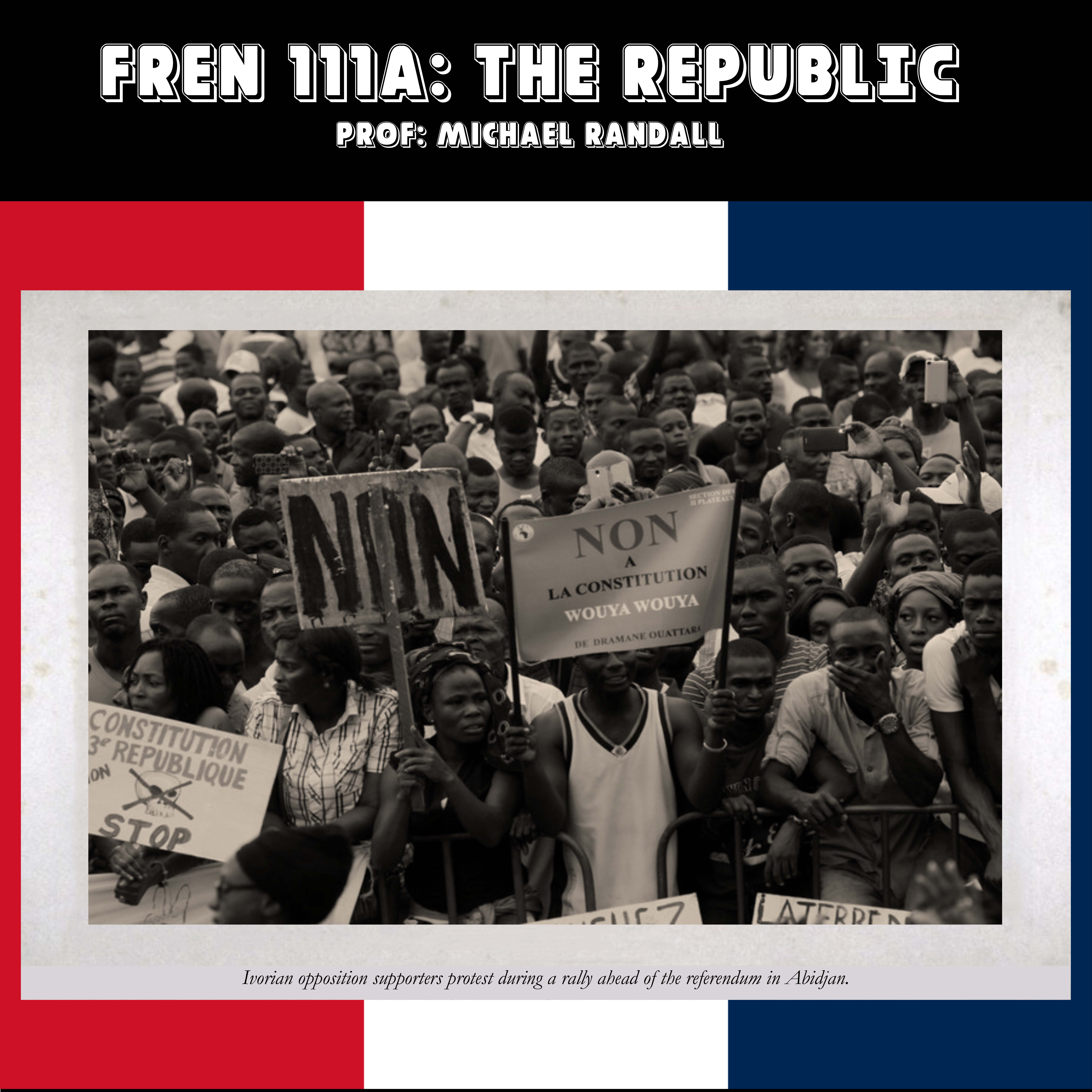 FREN 111A The Republic
(1) M,W 2:30–3:50 PM, Randall
The "Republic" analyzes how the republican ideal of the citizen devoid of religious, ethnic, or gender identity has fared in different Francophone political milieux. Course involves understanding how political institutions such as constitutions, parliaments, and court systems interact with reality of modern societies in which religious, ethnic, and gender identities play important roles.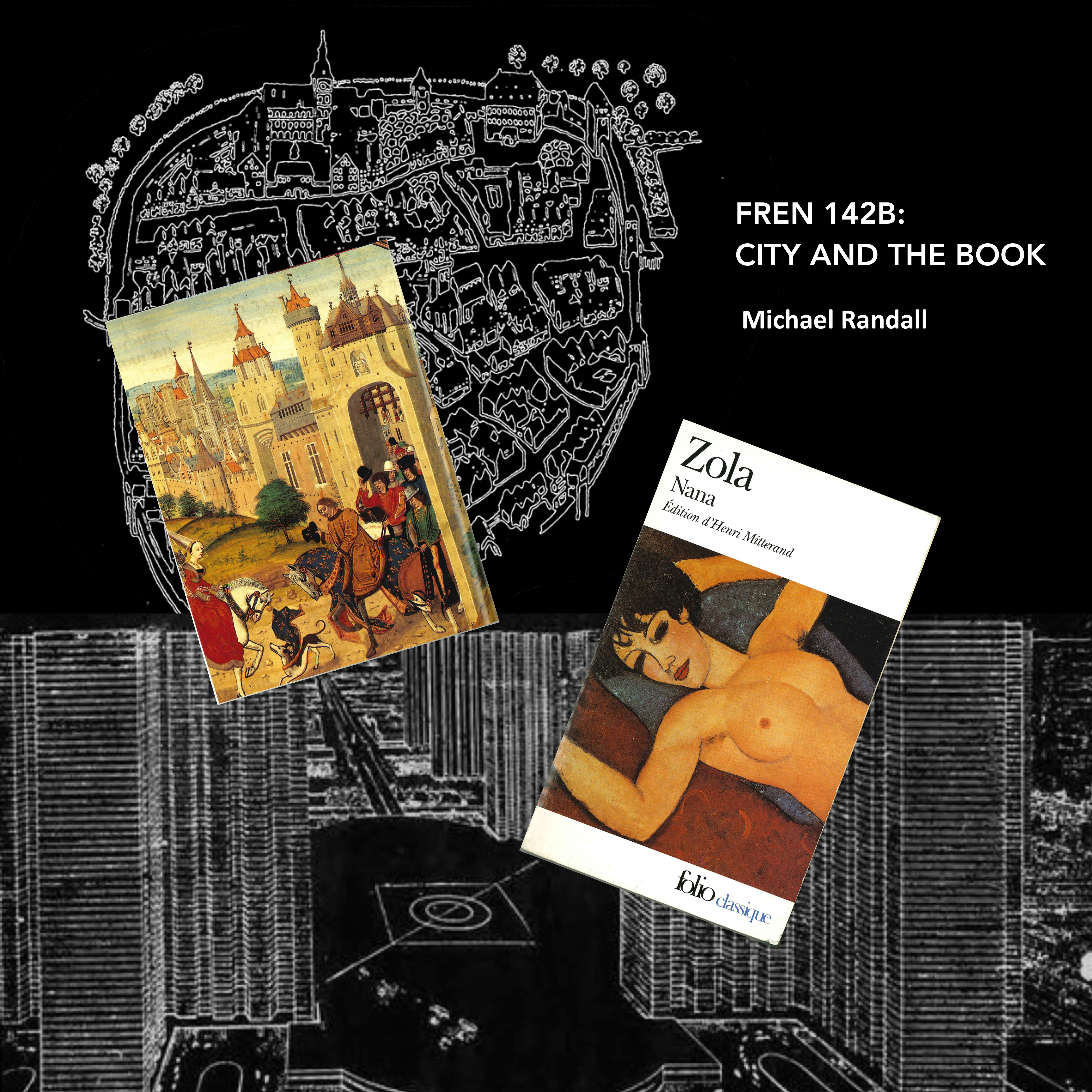 FREN 142B City and the Book
(1) M,W,Th 11:15 AM–12:05 PM, Randall
Analyzes the symbolic appearance of the city in French literature and film from the Middle Ages to the present day. The representation of the city in literature and film is contextualized in theoretical writings of urbanists and philosophers. Literary texts include medieval fabliaux, Pantagruel (Rabelais) and Nana (Zola) as well as theoretical texts by Descartes, Ledoux, Le Corbusier, Salvador Dalí, and Paul Virilio.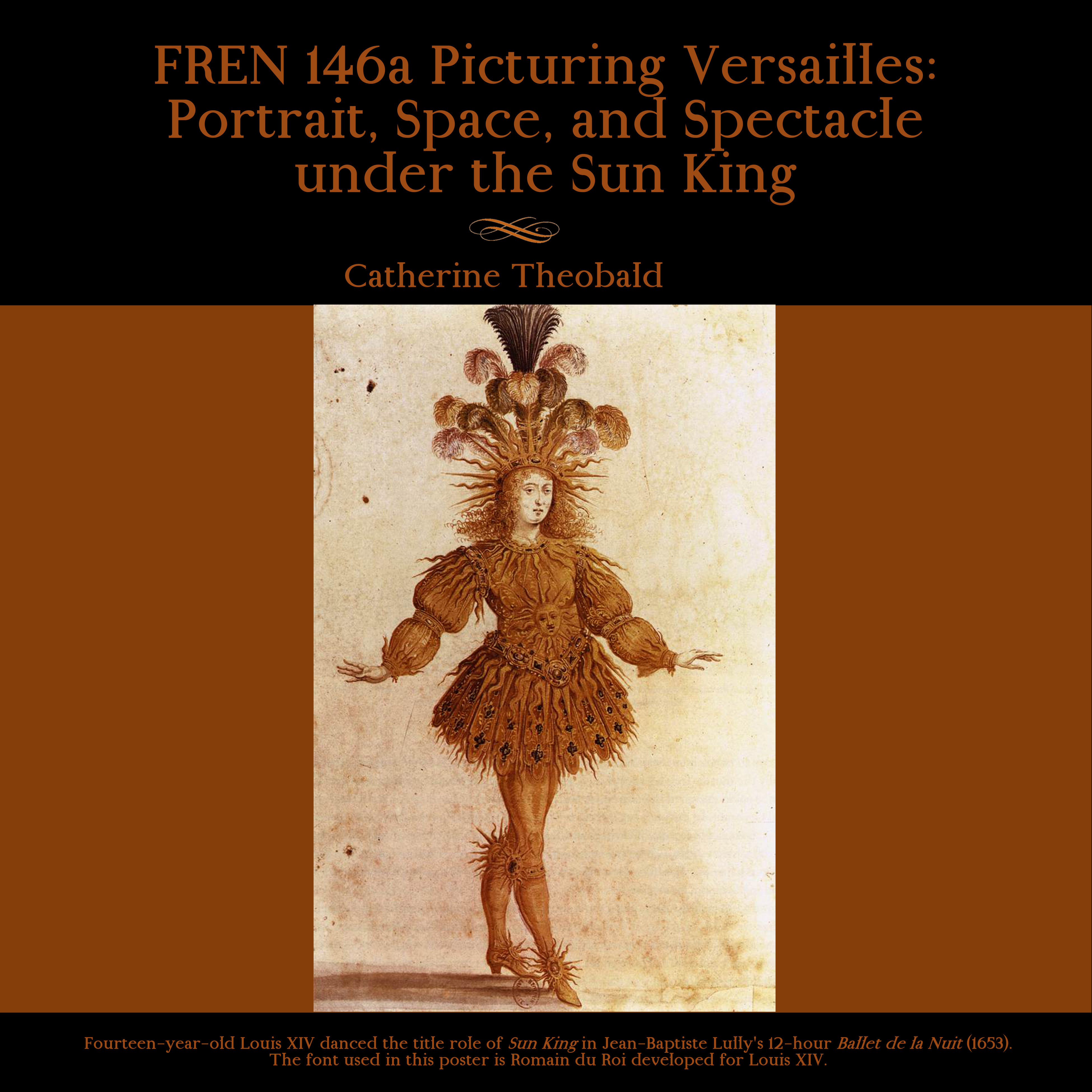 FREN 146A Picturing Versailles: Portrait, Space and Spectacle under the Sun King
(1) M,W,Th 12:20–1:10 PM, Theobald
Examines bodies of literature, visual arts, and courtiers at Versailles in the theatrical society of intrigue and exile under Louis XIV. Concentrates on how the texts, maps, and art of the palace fashion a global portrait of absolutism: the Sun King.
Cross-listed with French and Francophone Studies
ECS 100A European Cultural Studies Proseminar: Modernism
(1) M,W 2:30–3:50 PM, Dowden
Explores the interrelationship of literature, music, painting, philosophy, and other arts in the era of high modernism. Works by Artaud, Baudelaire, Benjamin, Mann, Mahler, Schoenberg, Stravinsky, Kandinsky, Schiele, Beckett, Brecht, Adorno, Sartre, Heidegger, and others.