Courses
Click on the following links to skip to a certain section of this page:
Fall 2023 Course Listings
Language Courses
Upper-Level Courses (above FREN 106)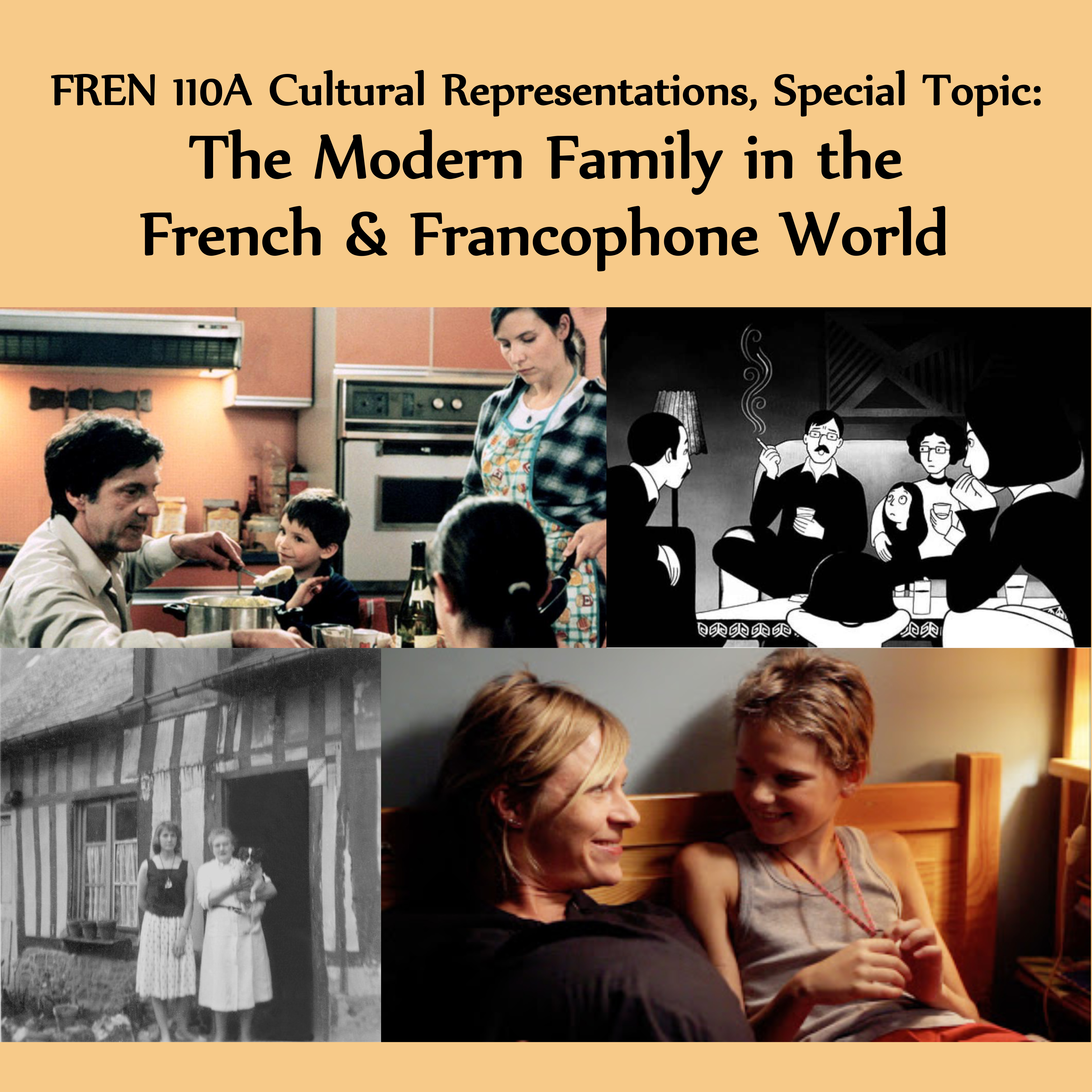 FREN 110A Cultural Representations
(1) M,W,Th 11:15 AM–12:05 PM, Fauré-Bellaïche
This class looks at how novels, poems, films and other forms of cultural representations reflect larger social questions throughout the French-speaking world.  Texts and films by modern and contemporary French and Francophone writers and directors, including Emmanuel Carrère, Céline Sciamma, Marjane Satrapi, Nathacha Appanah, Annie Ernaux, and Catherine Cusset.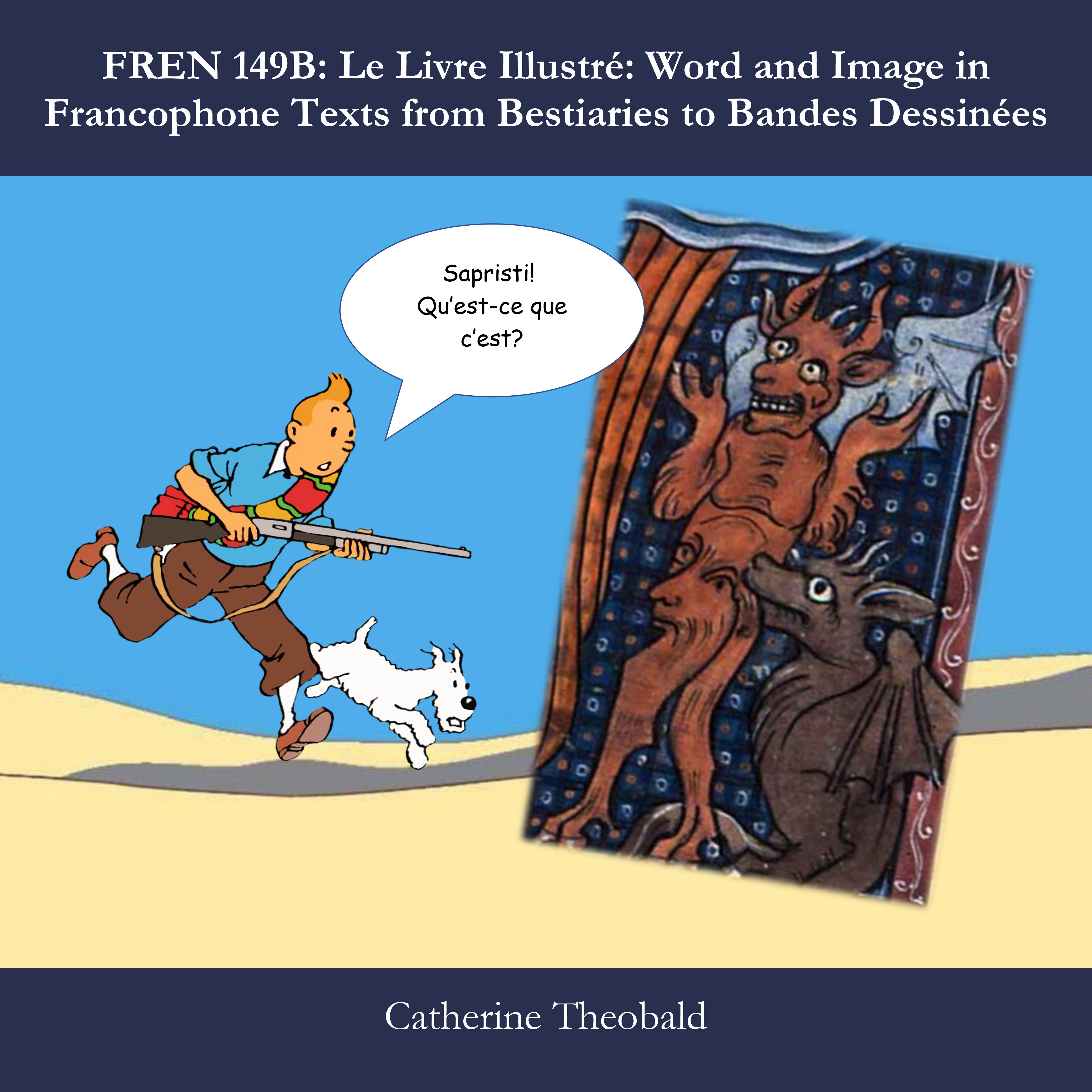 FREN 149B Le Livre Illustré: Word and Image in Francophone Texts from Bestiaries to Bandes Dessinées
(1) M,W,Th 1:20–2:10 PM, Theobald
Explores the theories and practices of text-image interactions in illustrated francophone books of the past and present by addressing themes such as learning, travel, sentimentality, pornography, politics, and humor. This course will include archival work in the Brandeis library.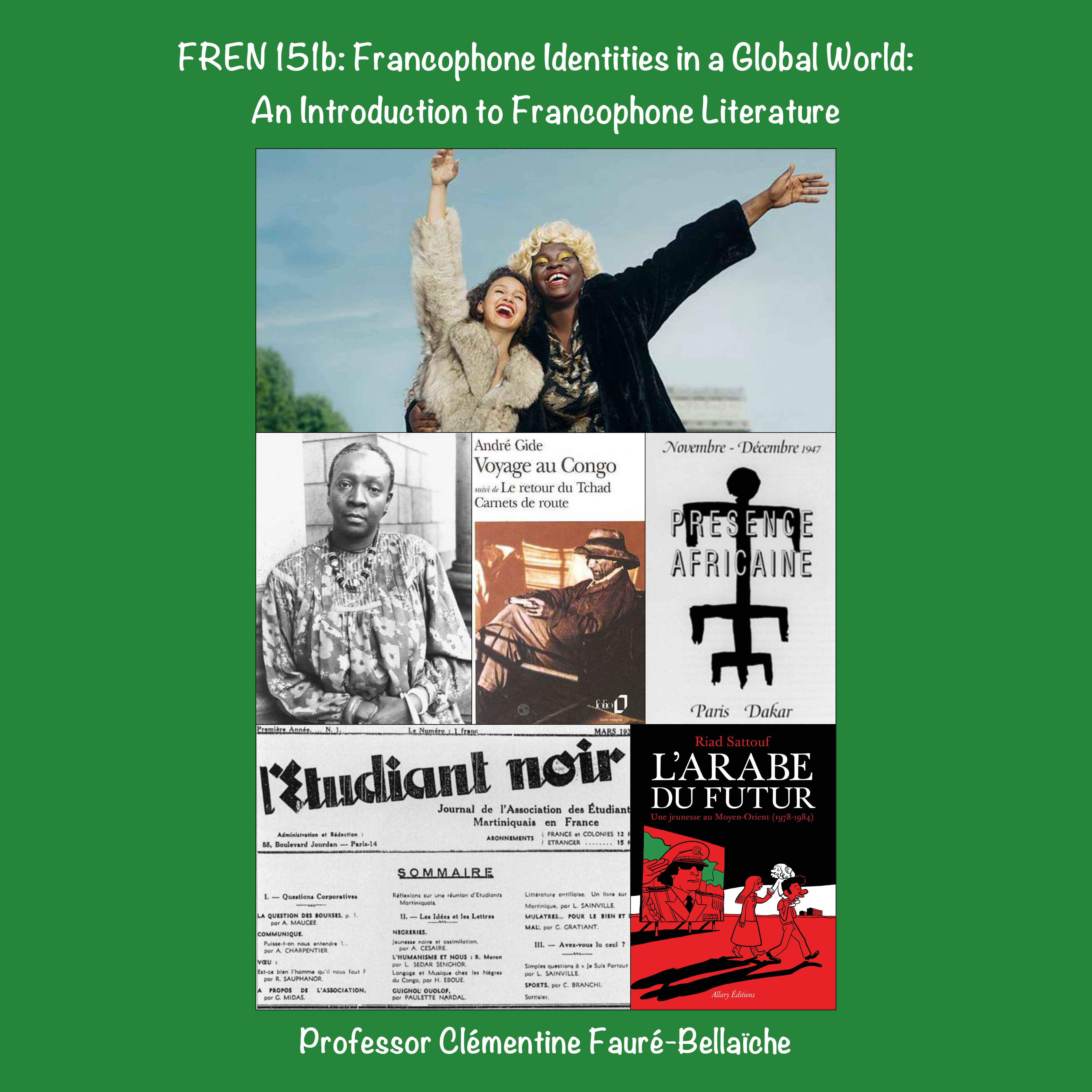 FREN 151B Francophone Identities in a Global World: An Introduction to Francophone Literature
(1) M,W,Th 12:20–1:10 PM, Fauré-Bellaïche
Introduces Francophone literature and film, retracing, through the works of great contemporary Francophone writers and directors, the evolution of the Francophone world, from the colonial struggles to the transcultural and transnational trajectories of our global era.
Cross-listed with French and Francophone Studies
HUM 1A Tragedy: Love and Death in the Creative Imagination
(1) M,W,Th 10:10–11:00 AM, Dowden and Burt
How do you turn catastrophe into art - and why? This first-year seminar in the humanities addresses such elemental questions, especially those centering on love and death. How does literature catch hold of catastrophic experiences and make them intelligible or even beautiful? Should misery even be beautiful? By exploring the tragic tradition in literature across many eras, cultures, genres, and languages, this course looks for basic patterns.