Courses
Click on the following links to skip to a certain section of this page:
Fall 2022 Course Listings
Language Courses
Upper-Level Courses (above FREN 106)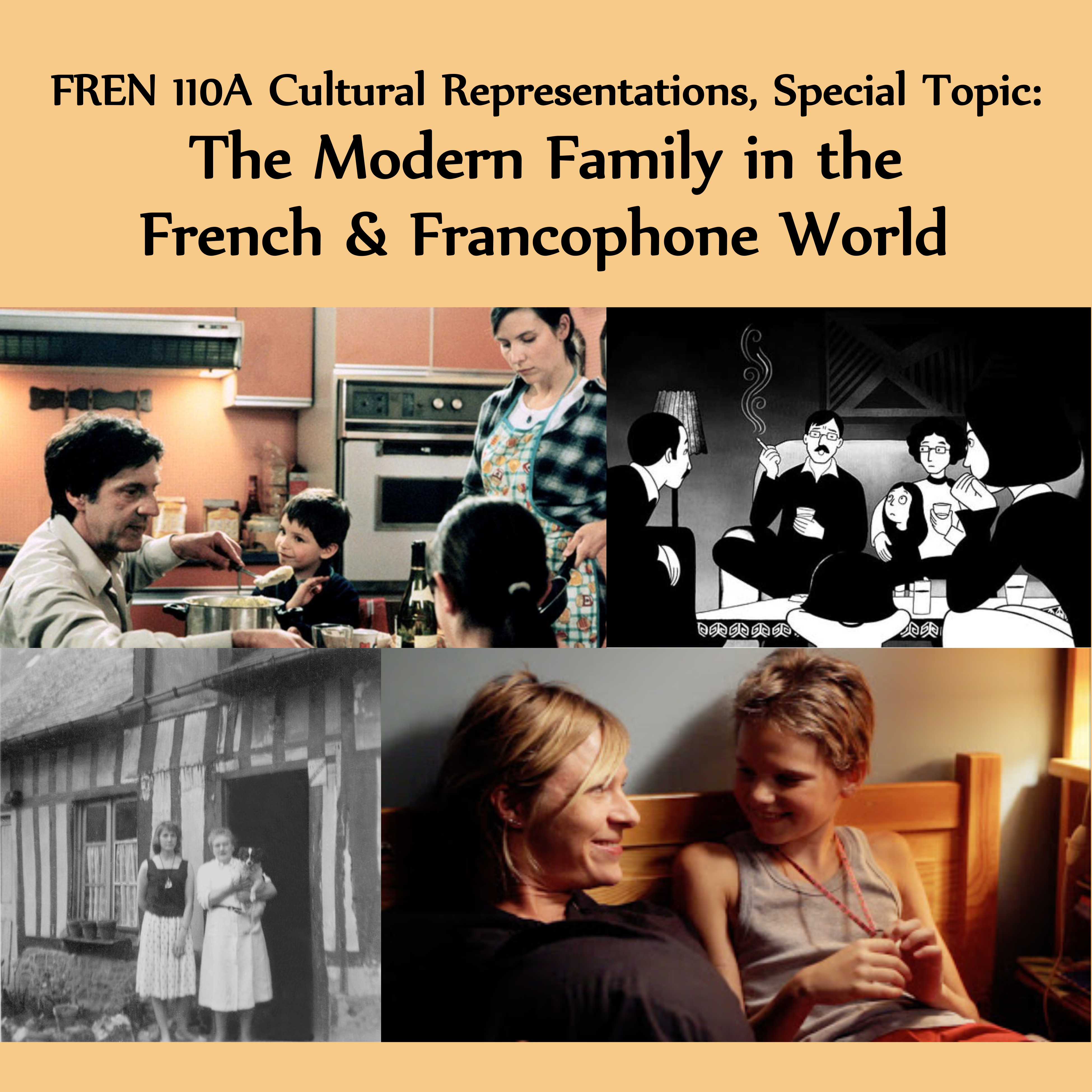 FREN 110A Cultural Representations
(1) M/W 2:30 PM–3:50 PM, Randall
This class looks at how novels, poems, films and other forms of cultural representations reflect larger social questions throughout the French-speaking world. Authors include Faïza Guène, Assia Djebar, Jacques Roubaud, Patrick Modiano, Pierre Corneille, Flaubert, and Marie de France. Films include Amélie by Jean-Pierre Jeunet and Caché by Michael Haneke.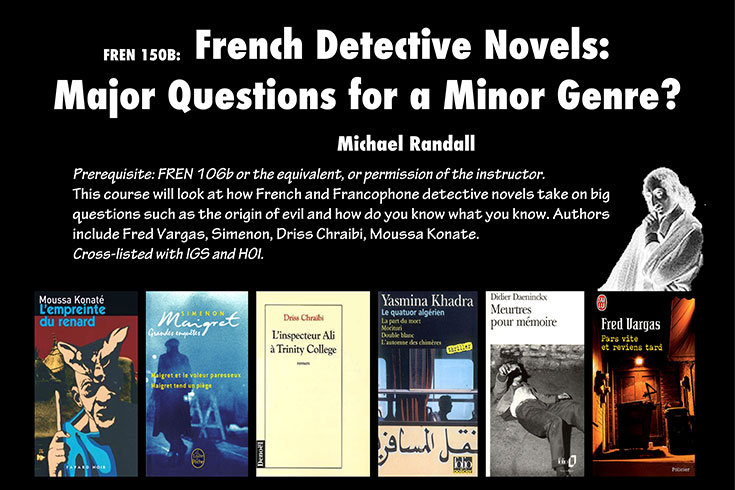 FREN 150B French Detective Novels: Major Questions for a Minor Genre?
(1) M/W/R 1:25 PM–2:15 PM, Randall
Examines how French and Francophone detective novels take on big questions such as the origin of evil and how do you know what you know. Authors include Fred Vargas, Simenon, Driss Chraibi, Moussa Konate.
Cross-listed with French and Francophone Studies
ECS 100A European Cultural Studies Proseminar: Modernism
(1) M/W 4:05 PM–5:25 PM, Dowden
Explores the interrelationship of literature, music, painting, philosophy, and other arts in the era of high modernism. Works by Artaud, Baudelaire, Benjamin, Mann, Mahler, Schoenberg, Stravinsky, Kandinsky, Schiele, Beckett, Brecht, Adorno, Sartre, Heidegger, and others.