Student Activities
Fall 2023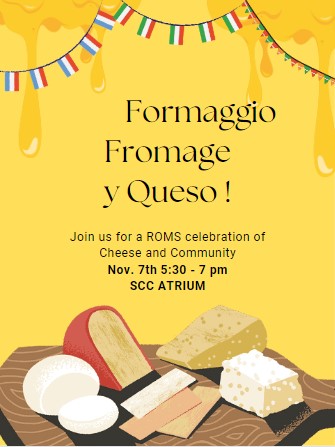 Formaggio, Fromage y Queso!
This is a joint event hosted by the French, Italian, and Hispanic Studies UDRs.
Tuesday, November 7, 2023
5:30 – 7:00 pm
SCC Atrium
Please join us for a ROMS celebration of Cheese and Community: We will be celebrating all three cultures with different cheeses, meats, and breads!!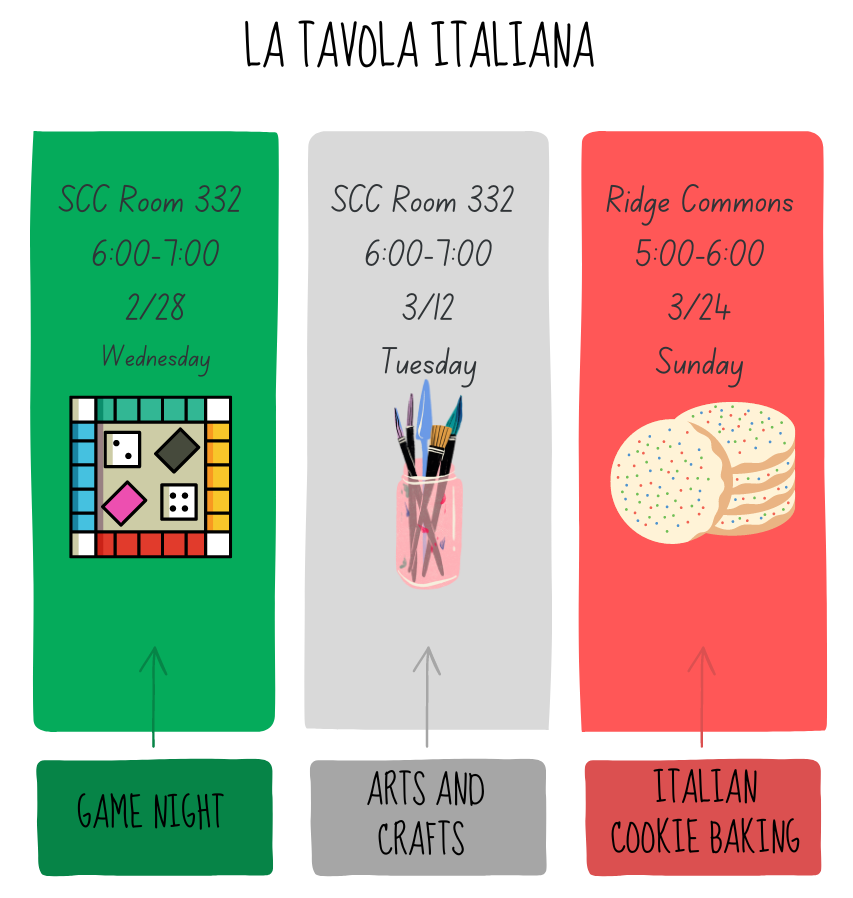 La Tavola Italiana
Monday, October 16th at 6 pm in Ridgewood, cooking night - gnocchi alla sorrentina 
Tuesday, October 24th at 11 am in the SCC (room TBD) - Italian games and snacks 
Wednesday,  November 15 at 7 pm in the SCC (room TBD) - Cooking night - Tiramisu 
Monday, December 4th at 6 pm in Skyline
Tavole Italiane (Italian Tables) is an opportunity to practice your Italian with other Brandeis students.
An important reminder to those of you in ITAL10A and ITAL30A: you are required to attend at least 2 of these tavole during the semester, as well as other department events that are currently TBD. We will be in touch with that information soon!
Berta, Maggie, e Lang (Italian UDRs)