Recent News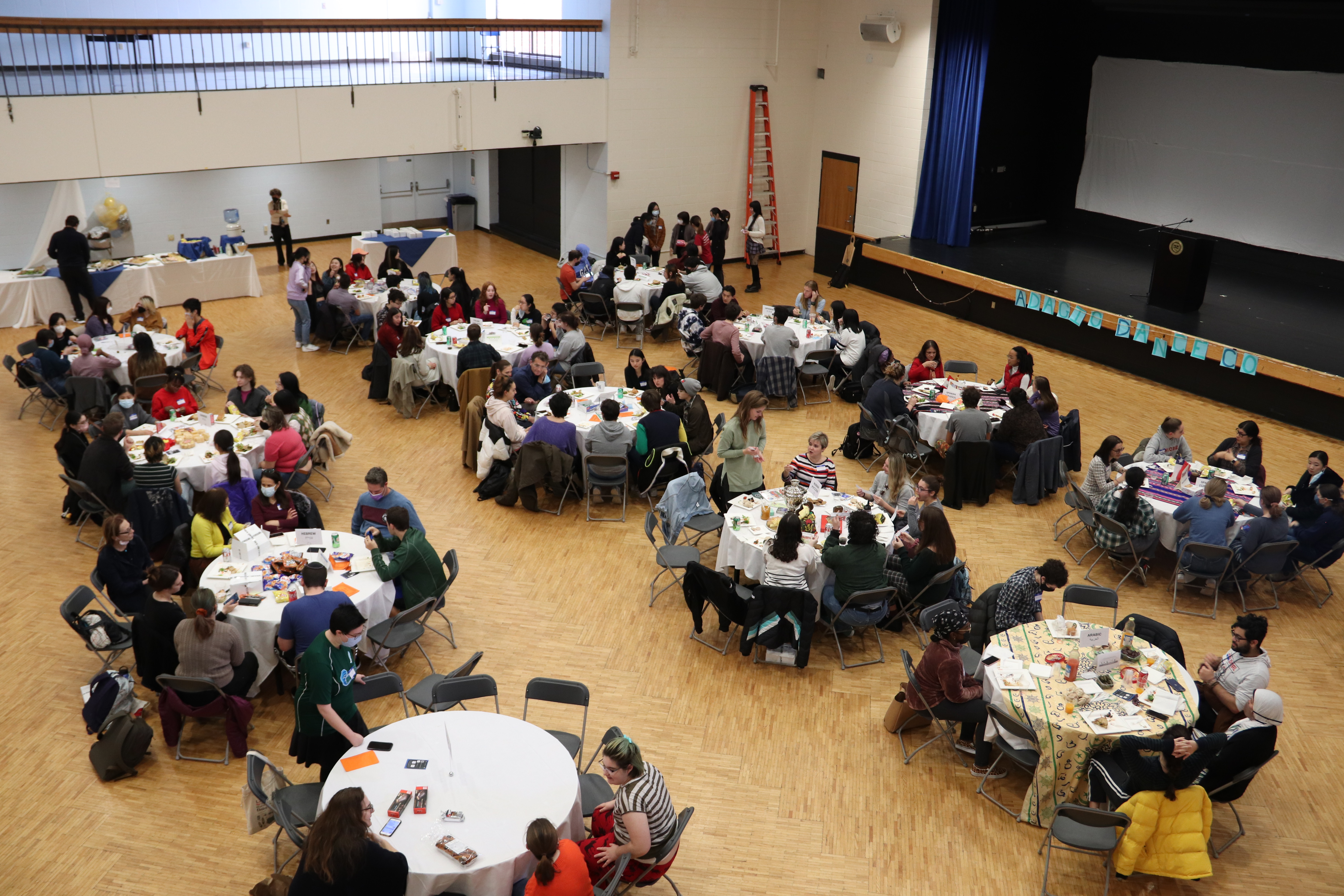 2021 All Language Lunch
The World Languages and Cultures Committee and the Division of Humanities, with generous support from the Provost and the Dean of Arts and Sciences, invited members of the Brandeis Community, especially language learning students, to experience and celebrate the linguistic diversity of Brandeis during the "I'm Global Week 2021." Individual language tables hosted speakers of Arabic, Chinese, French, German, Hebrew, Italian, Japanese, Korean, Russian, Spanish, and Yiddish. If you speak several languages, visit multiple tables! No matter your level of proficiency, you are welcome! The only rule is NO ENGLISH!
World Languages and Cultures Fellow for 2021-2022
August 30, 2021
A message from Tina:
"My name is Tina Li and I am a junior studying Business and East Asian Studies at Brandeis. I am from Queens, New York and I like to experience different cultures through languages and food. Growing up, my parents forced me to go to Saturday School to learn Chinese (very grateful for it). It wasn't until highschool, I started to see the beauty and rich history of Chinese culture and its language. I also saw how language can be a steppingstone and tool to experience another's culture, widen our perspectives, and build friendships. 
In the latter half of high school, I learned Japanese at Japan Society. Anime was the gateway to my interest in Japanese language, which later spread into Japan's music, film, and literature. 
At Brandeis, I took a year of Korean. Being a kpop fan since second generation groups, I was very excited when I could read Korean letters and understand bits and pieces of a song. I also remember going to Hmart one day and walked out feeling proud because I understood all the labels. 
Moments like these make all the hard work, the hours poured into studying :')  worth it. I will do my best as the World Language and Culture fellow to make language learning entertaining and engaging!"
For questions or more information, email Tina Li or check out the WLC website or Brandeis Language Learning Facebook, Instagram, and Tiktok pages!
Articles from ROMS faculty published in the past year, 2020-21:
Mandrell, James. ""Medio desmayada . . . ": Image and Intertextuality in *Un viaje de novios*"." Siglo Diecinueve (literatura hispánica) 26. (2020): 61-86.
Randall, Michael. ""Violence et Identité dans la poésie tardive de Jean Molinet"." Théories de la littérature à la Renaissance. Ed. David Laguardia and Todd Reeser. Paris: Garnier, 2021.
Randall, Michael. ""On the Appearance of Guy de Brimeu, le seigneur d'Humbercourt in 'De la Diversion', III, 5"." Global Montaigne: Mélanges en l'lhonneur de Philippe Desan. Ed. Amy Monroe Graves and Jean Balsamo. Paris: Garnier, 2021.
Rosenberg, Fernando J. (co-author) "Repairing Symbolic Reparations: Assessing the Effectiveness of Memorialization in the Inter- American System of Human Rights." International Journal of Transitional Justice 14 (2020): 165-192.
Celebrating the Class of 2021
May 23, 2021
Sincere congratulations to all of our Romance Studies majors and minors who graduated and special congratulations to:
Rebecca Kane, winner of the Anna S. Aronson Memorial Award given to a student with outstanding promise in French and Francophone Studies
Aaron Newitt, winner of the Eli D. and Mollie Goodstein Prize in Spanish
Leah Sagan-Dworsky, winner of the Turock Family Prize in Italian Studies
Akim Sanni, winner of the Murray Sachs Prize for Outstanding Work and Dedication in French and Francophone Studies
The Romance Studies faculty and staff enjoyed celebrating your accomplishments at the Humanities Virtual Diploma Ceremony and we look forward to celebrating in-person in the future.
2021-22 Provost Teaching Innovation Grants
May 5, 2021
Elena González Ros, Senior Lecturer in Hispanic Studies, and Kristen Turpin, Lecturer in Hispanic Studies, have been awarded a Provost Teaching Innovation Grant, in support of their project, Engagement, equitable learning and inclusion in HISP 32A to achieve intermediate proficiency in Spanish.
Please join us in congratulating Elena and Kristen!
For more information and the full list of recipients, visit the Provost's Teaching Innovation Grants page.
Jessie Friedman named Lead UDR for the Division of Humanities
April 28, 2021
Jessie Friedman, UDR for Hispanic Studies, has been selected as AY21-22 Lead UDR to represent all UDRs in the Division of Humanities!

Lead UDRs serve as liaisons between department/program UDRs, UDR Program staff and School of Arts and Sciences Division Heads. They meet with UDR program staff to discuss program activities and advise on new initiatives and UDR policy changes, and with School Division Heads to discuss academic and pedagogical issues in the division.  Additionally, they facilitate collaboration among department/program UDRs, support UDR trainings, and advise UDRs on an as needed basis.
Please join us in congratulating Jessie Friedman on her selection for this great leadership opportunity!
Lucía Reyes de Deu received the Louis Dembitz Brandeis Prize for Excellence in Teaching
April 20, 2021
Lucía Reyes de Deu, Assistant Professor of Hispanic Studies, received the Louis Dembitz Brandeis Prize for Excellence in Teaching. The award honors an individual for her outstanding teaching and carries a $2,500 prize.
Please join us in congratulating Lucia! You can find more information and quotes from students in the article
Brandeis faculty honored with annual teaching and mentorship awards
on BrandeisNOW.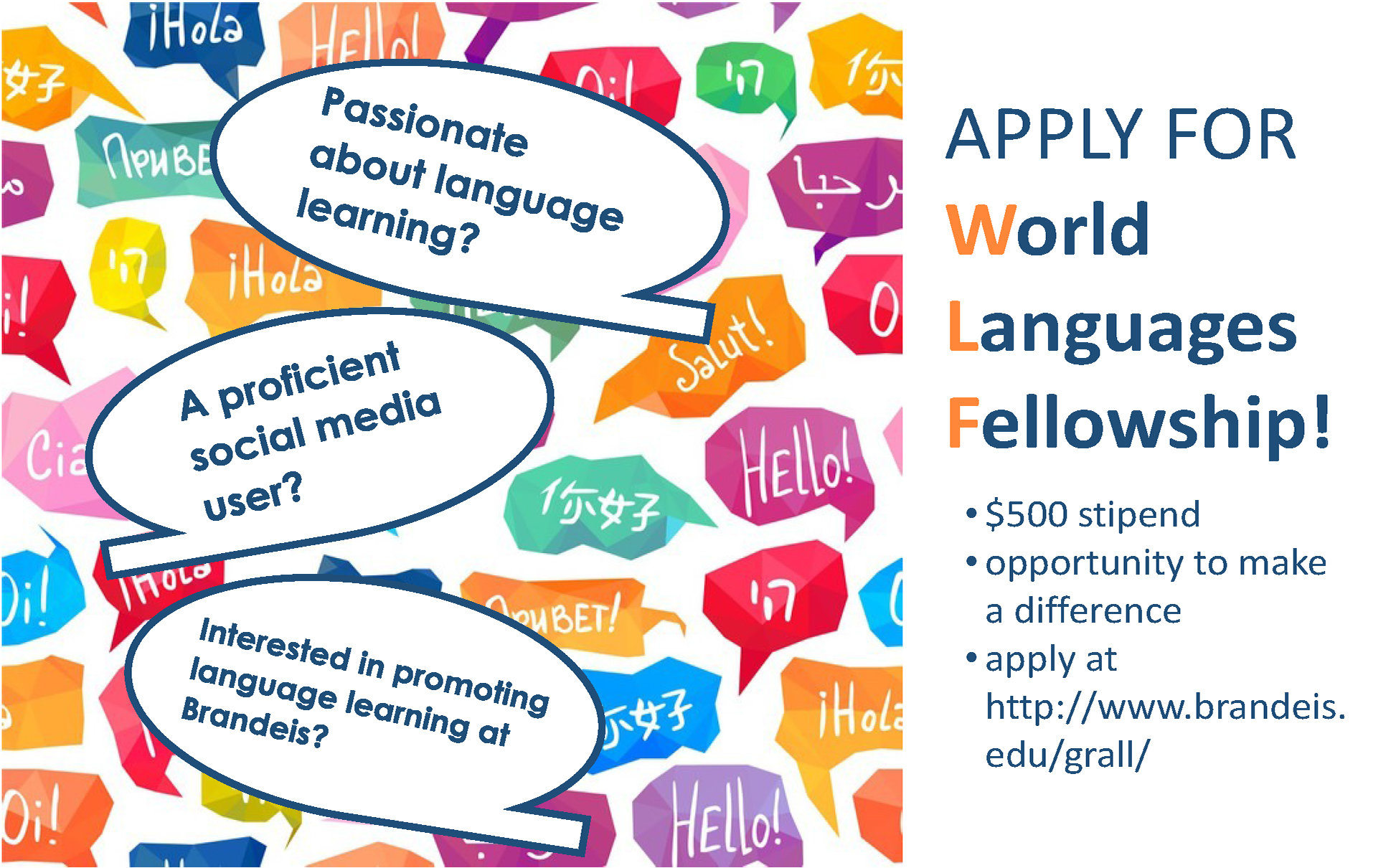 April 15, 2021
Are you passionate about learning language? A proficient social media user? Interested in promoting language learning at Brandeis?
World Languages and Cultures Social Media!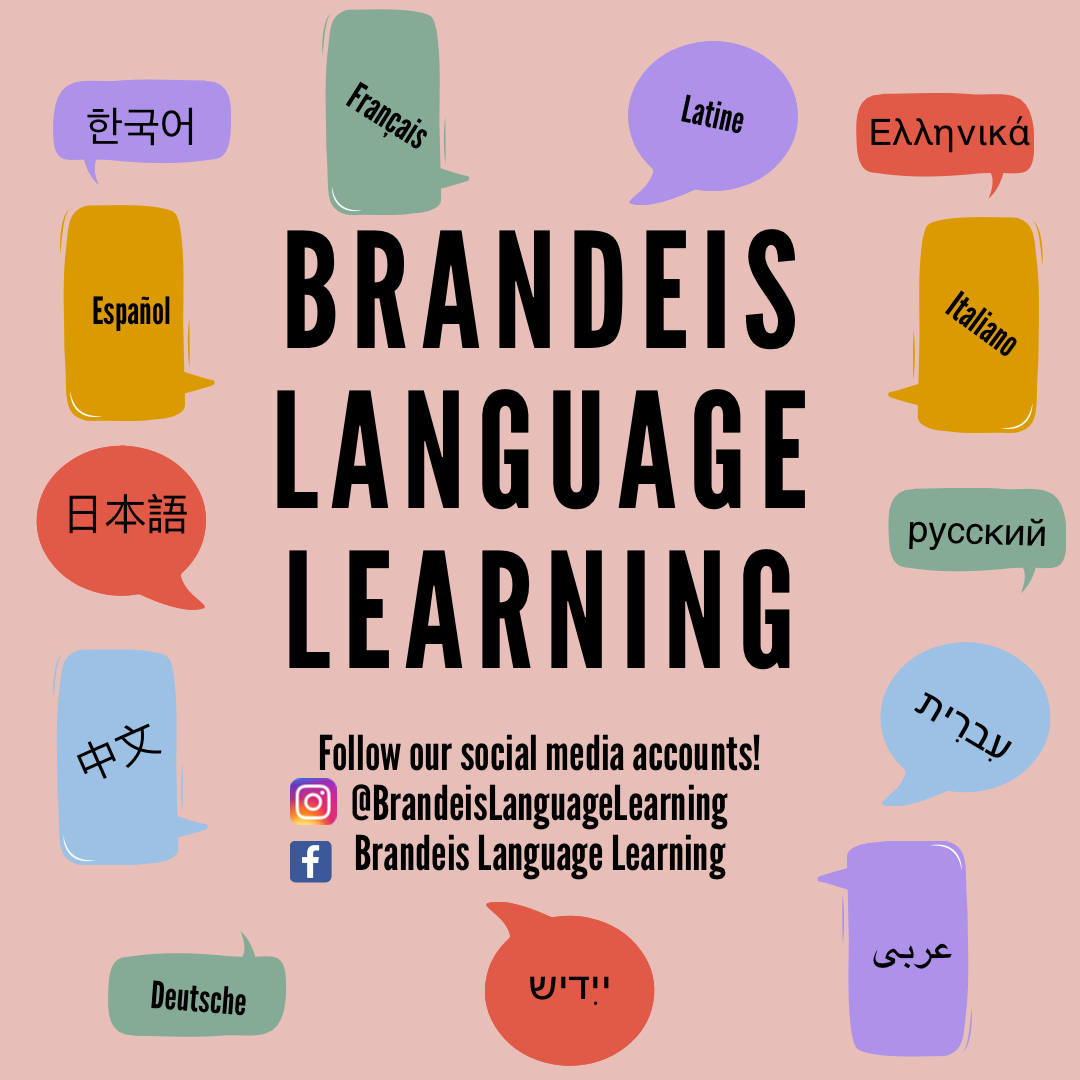 Keziah Corbett, WLC Fellow for the 2020-2021 school year, invites all interested students to follow the Brandeis Language Learning social media pages where she posts content relating to language events, student language learning experiences, and more!
Instagram (@Brandeislanguagelearning)
Facebook (Brandeis Language Learning)
If you have any questions you can email her at keziahcorbett@brandeis.edu.
Outdoor Explore Our Programs Event
November 13, 2020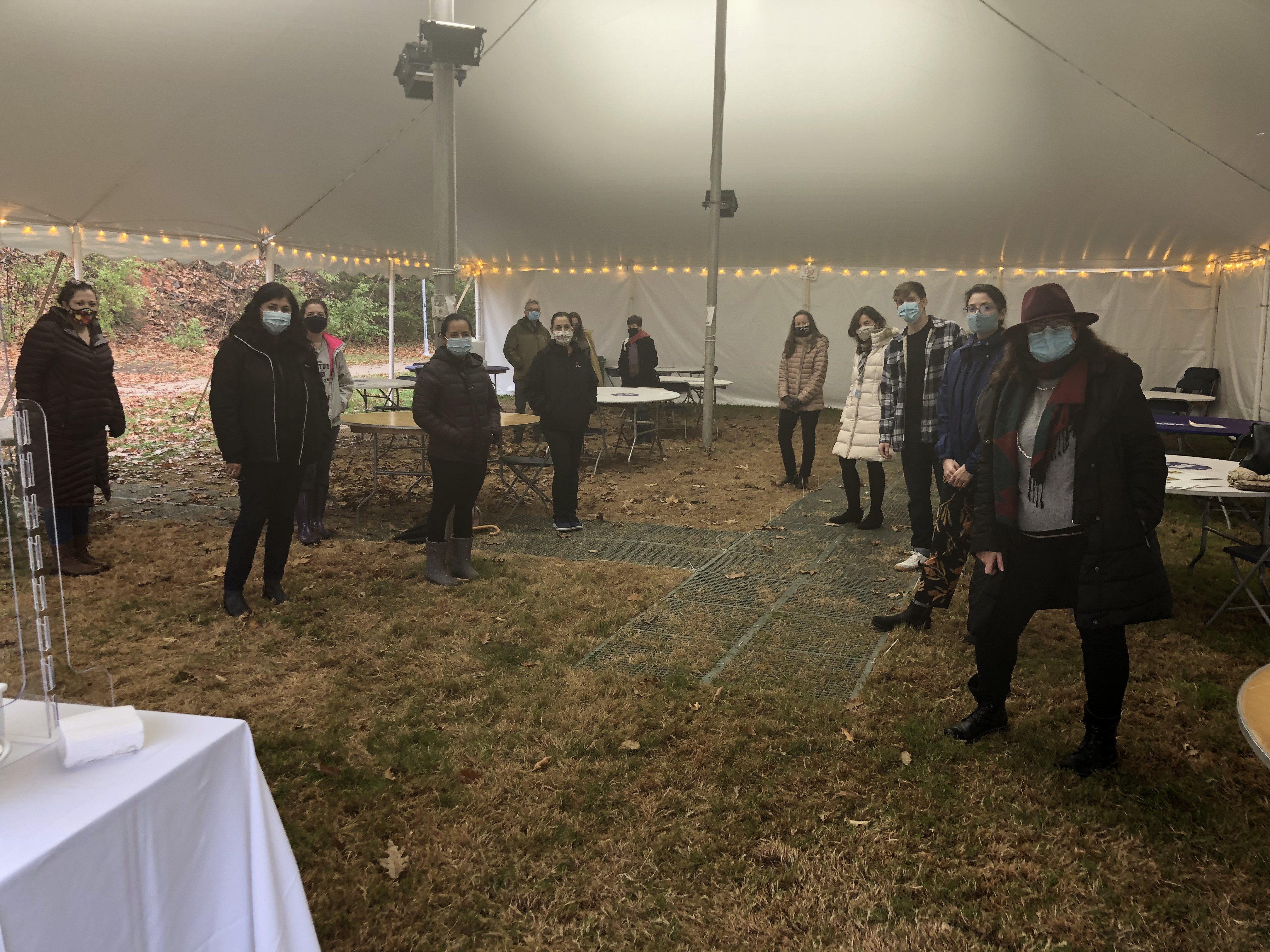 Thanks to all who came out to the tent despite the cold/rain to chat about FREN, HISP, and ITAL courses, majors, and minors! Maybe you can't see behind our masks, but we're all smiles, having a lovely socially-distanced time!
If you'd still like to take a sneak peek at our provisional lists of courses offered next semester, check out the ROMS Courses Page.
Virtual Class Visit from Italian Studies Alum
October 28, 2020
Thank you to alum, Danielle Meisler (Class of 2017, minor in Italian Studies), who spoke with students from ITAL 30 and ITAL 128 about her experience as a volunteer in a migrants' shelter Casa di Giorgia in Italy, two years ago.
October 15, 2020
Professor María Durán is featured in BrandeisNOW. Be sure to check out the article to learn more about her class, Latina/x Feminisms: Writings of Feminist Resistance and Healing, and read some comments from her student, Kenia Arbaiza '24.
Brandeis Language Challenge
October 13, 2020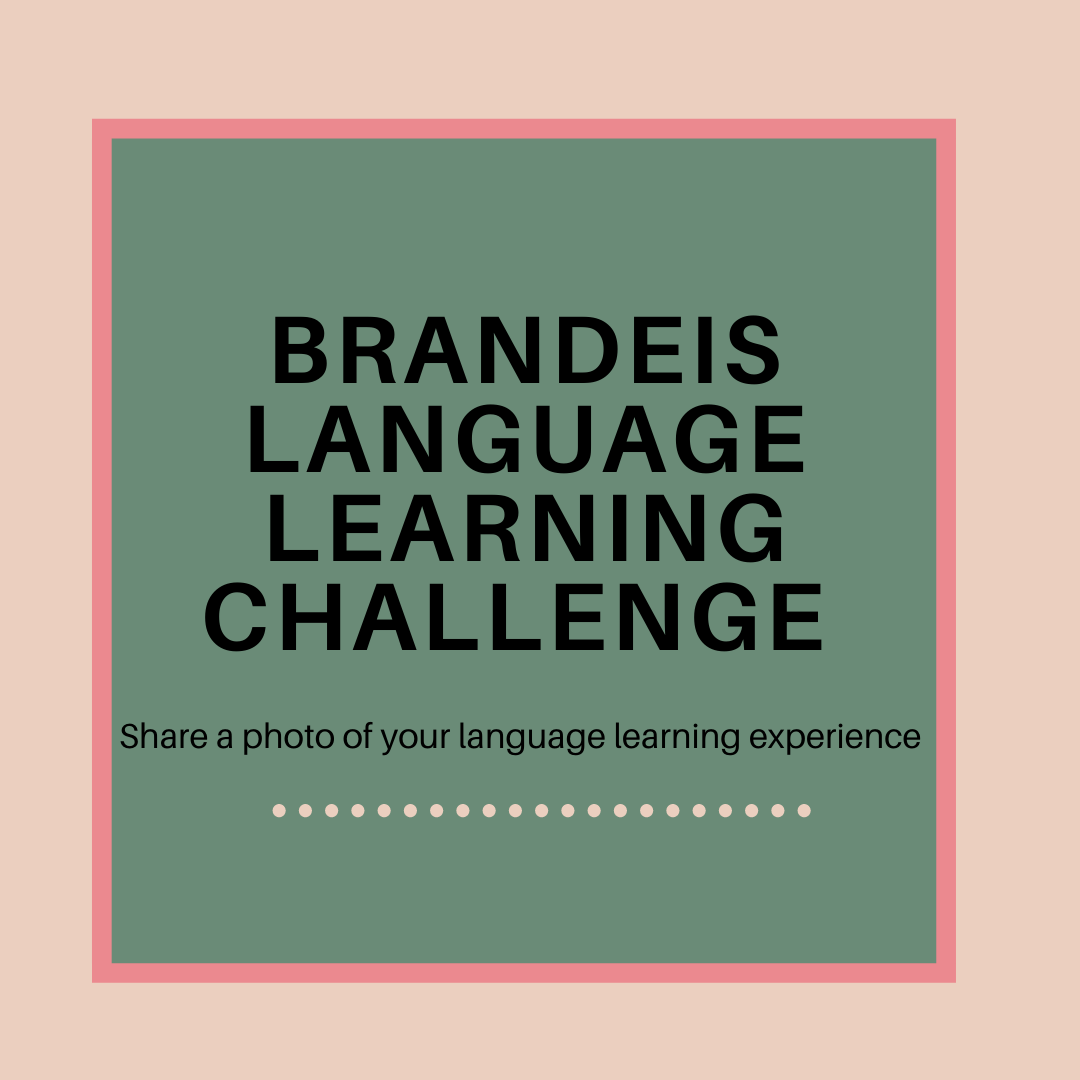 The purpose of the challenge is to share and encapsulate the language learning experiences at Brandeis. Learning a language is a continuous process that is different for every individual. Sharing these experiences strengthens the community that language creates! 

Share a photo that showcases your language experience and submit it using the form below. The photo submission deadline is October 27. A photo voting form will open on October 28 to vote for your favorite language learning photo. The challenge winner will be announced on November 3 and will receive a prize.

If you have any questions email (keziahcorbett@brandeis.edu).
July 7, 2020
A stellar review, published on Music Web International, reads in part:
"Viol consort Nota Bene and the quintet of singers whom they accompany have unearthed here a Renaissance gem, apparently its first recording. ...Overall this is a worthwhile excursion into a little known but stimulating corner of late Renaissance repertoire. Fans of this genre will find their investigations here amply rewarded."
Background information from Sarah Mead:
"The concert, one of a series funded in part by the Brandeis Arts Council and the Mandel Center for Humanities, was part of an exploration that began with a collaboration with Ramie Targoff during the 2013 meeting of the New England Renaissance Conference.  
From its inception, this project (which included a week's campus residency capped with a multimedia performance in Slosberg) has been nurtured by Brandeis, culminating in the recording last summer on the Brandeis campus. In conjunction with that recording, my edition of the 28 madrigals was also published last summer, with thanks to the Brandeis library for helping me to obtain an excellent facsimile from Italy, and to Paola Servino of Romance Studies who was tremendously helpful, assisting me in communicating with the authorities in Italy.
The reviewer pays careful attention to the music and poetry, and has clearly captured the essence of what we had hoped to put across in our performance."
Podcast about the multi-media performance of this program in Slosberg in 2017
Nota Bene, viol consort: Joanna Blendulf, Wendy Gillespie, Sarah Mead, Emily Walhout, with Julie Jeffrey
Guest vocalists: Anney Barrett, Alexander Nishibun, Jason McStoots, Michael Barrett, Steven Hrycelak
Readers: Marya Lowry and Paola Servino
with special thanks to Ramie Targoff, for her invaluable guidance on the poetry and world of Vittoria Colonna & Jonathan Unglaub, for advice and images of works by Michelangelo & his contemporaries
made possible by The Brandeis Arts Council, Brandeis Department of Music, The Poses Fund, Mandel Faculty Grants in the Humanities
Keziah Corbett named World Languages and Cultures Fellow for 2020-2021
June 8, 2020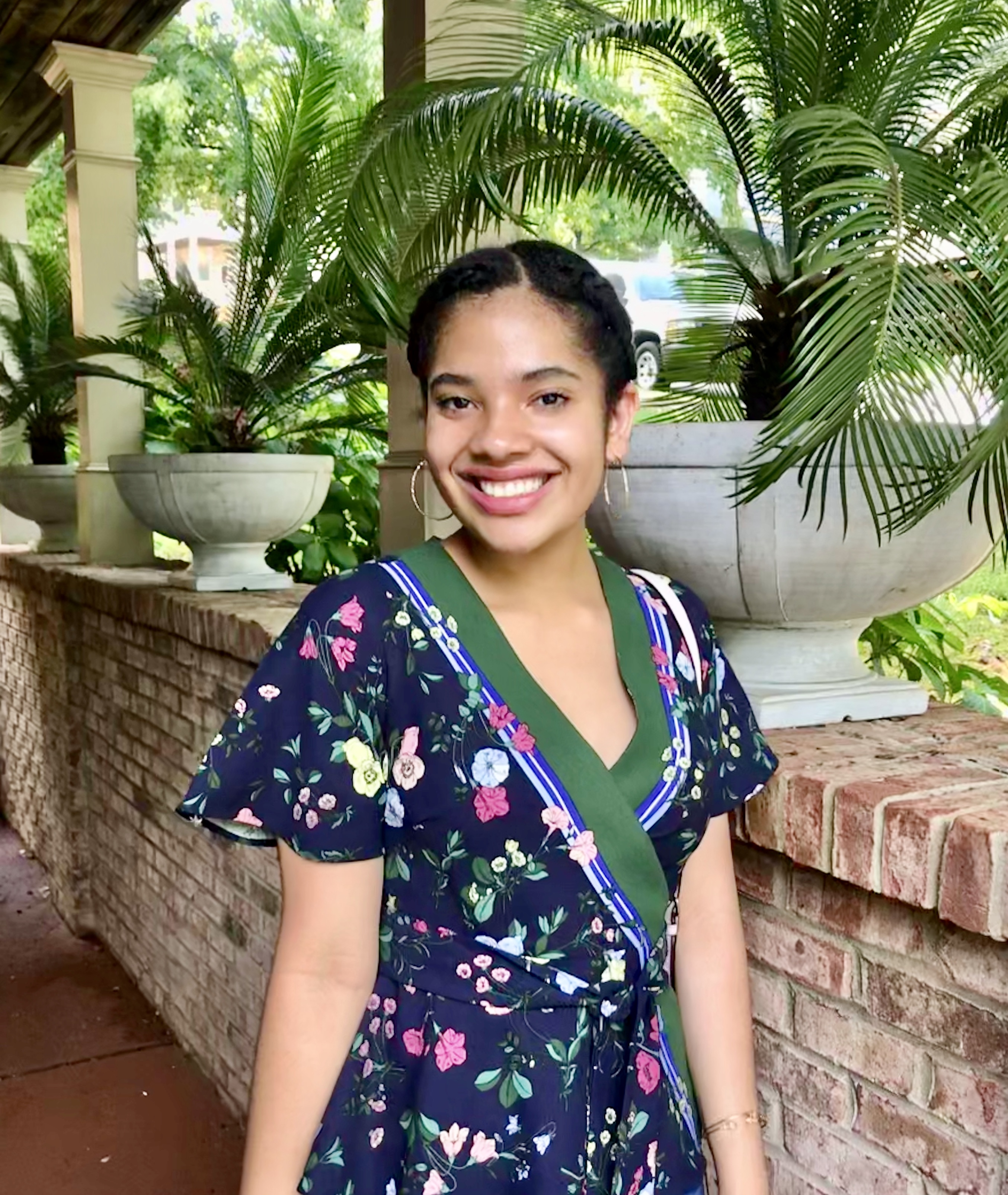 Keziah is a sophomore Posse Scholar from Atlanta, GA studying Health, Science, Society, and Policy (HSSP). At Brandeis, she is in her second year studying Chinese and volunteers with the Waltham Group. In her free time, she enjoys spending time with friends, knitting, and learning about various cultures and languages.
For a message from Keziah, watch her video introduction.
For questions or more information, email Keziah Corbett or check out the Brandeis Language Learning Facebook and Instagram pages!
Italian students cooking together
April 29, 2020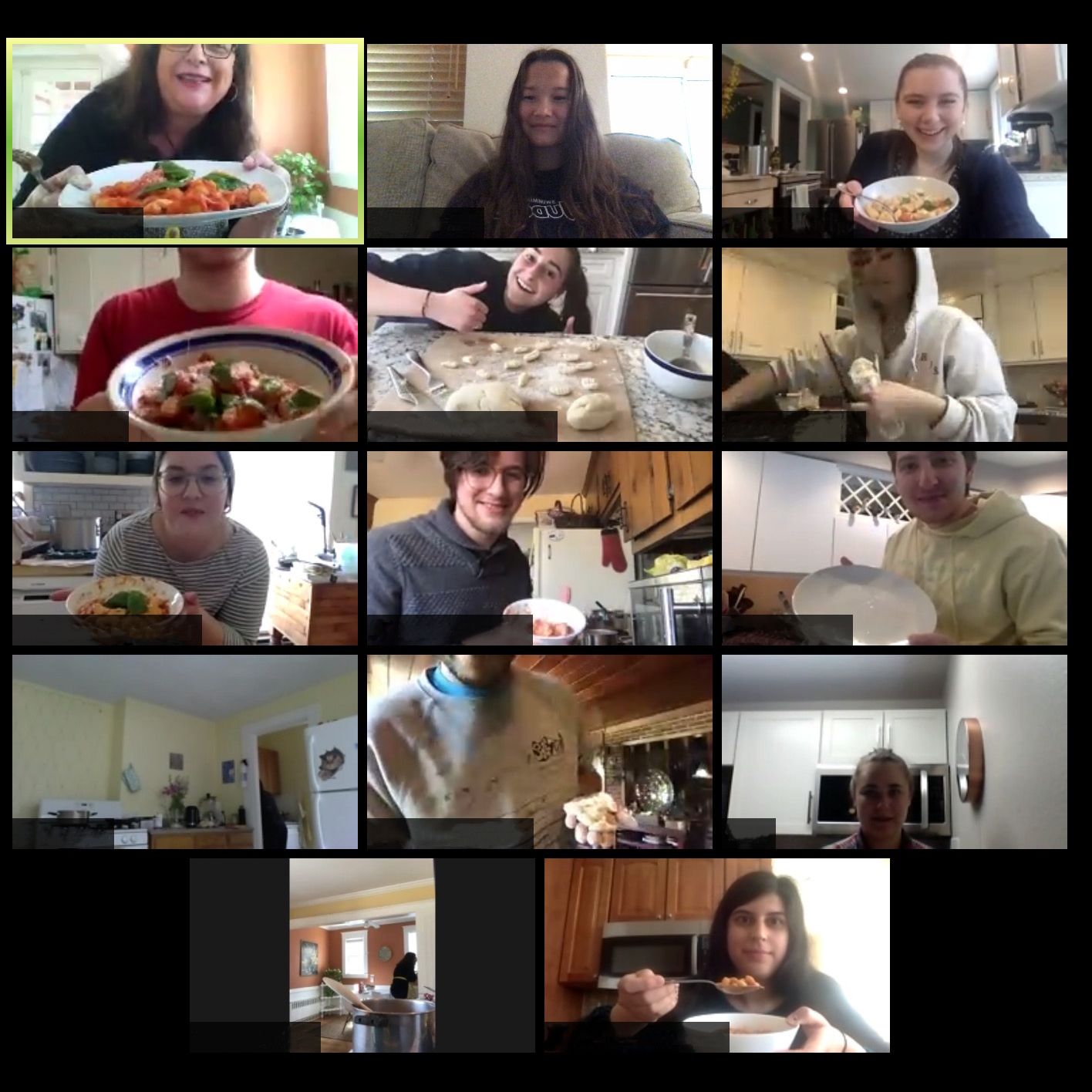 The ITAL 20 class celebrated the last day of classes by cooking together!