Recent News
World Languages and Cultures Fellow for 2023-2024
September 5, 2023
A message from the WLC Fellow:
"My name is Kenneth Sicat, and I am the World Languages and Cultures Fellow for the 2023 - 2024 academic year. I am a sophomore from Central Jersey majoring in Hispanic Studies and HSSP. I love learning languages and meeting people from diverse backgrounds.
As the World Languages and Cultures Fellow, I am primarily responsible for creating content regarding language events, language learning, history, and culture for the Brandeis Language Learning Instagram account (@brandeislanguagelearning). I am also super excited to create more content that showcases the great linguistic and cultural diversity that exists within the Brandeis Community. Make sure to check out the Instagram account to stay up to date with any events and news regarding all things language learning on campus.

Finally, if you have any questions regarding language learning at Brandeis or just want to chat, feel free to email me (kennethsicat@brandeis.edu).
I wish you all a great fall semester and happy language learning!"
For questions or more information, email Kenneth Sicat or check out the WLC website or Brandeis Language Learning Facebook, Instagram, and Tiktok pages!
August 11, 2023
A local Sicilian station highlights the Brandeis/Trinacria Theatre Company Management Internship Program, which is sponsored by the Brandeis Italian Studies Program. The interview features Lola Calotychos (2023 intern and current Brandeis student with expected graduation December 2023: Sociology Major, Legal Studies Minor), Dylan Hoffman (Brandeis Alum '18: Creative Writing Major, Italian Studies Minor, Theater Arts Minor), and Mariagrazia La Fauci (Trinacria Artistic Director). To watch the video (in Italian), visit: A Pezzolo da tutto il mondo grazie al teatro: arte, miti e… pasta alla norma VIDEO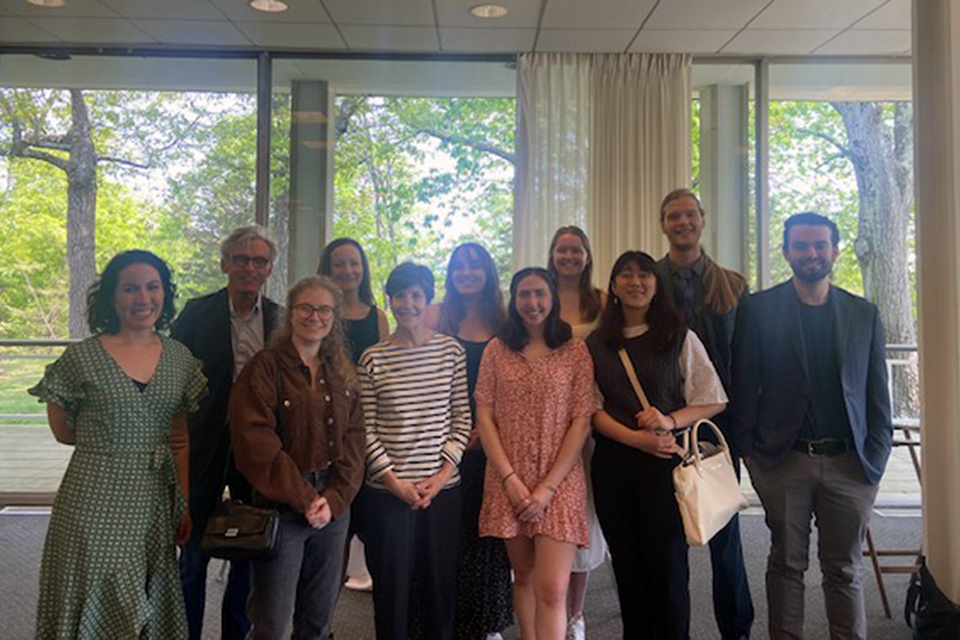 Celebrating the Class of 2023
May 21, 2023
Sincere congratulations to all of our Romance Studies majors and minors who graduated and special congratulations to:
Jonathan Kelly, winner of the Anna S. Aronson Memorial Award given to a student with outstanding promise in French and Francophone Studies

Annabel Wheeler, winner of the Murray Sachs Prize for Outstanding Work and Dedication in French and Francophone Studies

Matthew Driben, winner of the Eli D. and Mollie Goodstein Prize in Spanish

Renée Brown and Liana Perlman, winners of the Turock Family Prizes in Italian Studies
The Romance Studies faculty and staff also enjoyed recognizing your accomplishments at the Celebrating Language, Literature, and Culture Graduates in COML, EAS, ECS, GRALL, ROMS, and SAS Reception.