Student Groups
Brandeis Latinx Student Organization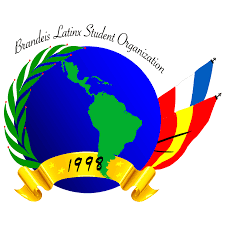 Brandeis Latinx Student Organization (BLSO) founded as AHORA! in 1998, in the Intercultural Center, is a student-run organization whose purpose is to provide social, academic, and emotional support for the Latinx community. With various educational events throughout the year. BLSO aims to enlighten all who are interested in Latinx culture, history, and current events. We seek to provide and maintain a safe space for all Latinx students to reflect and discuss concerns surrounding the Latinx community and our families. Furthermore, we strive to promote all aspects of the Latinx culture to unite the Brandeis community. Building upon Brandeis' legacy of social justice. We seek to hold the university accountable and address the concerns and demands of our community. Please contact our outreach chair, Madeline Lopez, for any inquiries!
The BLSO Presidents for 2019–2020 are Irma Reyes and  Jennifer Manzano.
If you want to be more involved in the latinx community, please helps the BLSO eboard by filling out this survey form.
   Follow the BLSO Facebook Group   
BLSO EVENTS 2019–2020
All Brandeis student events for the spring semester 2020 have been cancelled as a precautionary measure against the coronavirus COVID-19.
Thank you.
Charlamos
More information about 2019–2020 coming soon!
Anyone interested in informally practicing their Spanish are welcome to attend CHARLAMOS. Students attend weekly meetings to meet socially, speak Spanish, and to share ideas, music, and photos.
¿Quieres charlar informalmente en español? Puedes venir y salir en cualquier momento-- pasa 10 minutos, o una hora, como prefieras.
Join the Charlamos Facebook Group