Student Groups
French and Francophone Club
The purpose of the French and Francophone Club is to raise and promote awareness of French and Francophone language and culture. By combining various disciplines and creative tools, the club will generate interest in French and Francophone culture, history, art, politics and literature, and will provide unique opportunities for further growth and development of French language skills in a secure environment.

The French and Francophone Club intends to achieve the goals mentioned above through interdisciplinary events, including: movie screenings, celebrations of French and Francophone holidays and customs, guest speakers, and other relevant activities.
Follow the French and Francophone Club on Social Media:
Contact the French and Francophone Club: Ethan Seidenberg, French Club Secretary
Upcoming Events and Programs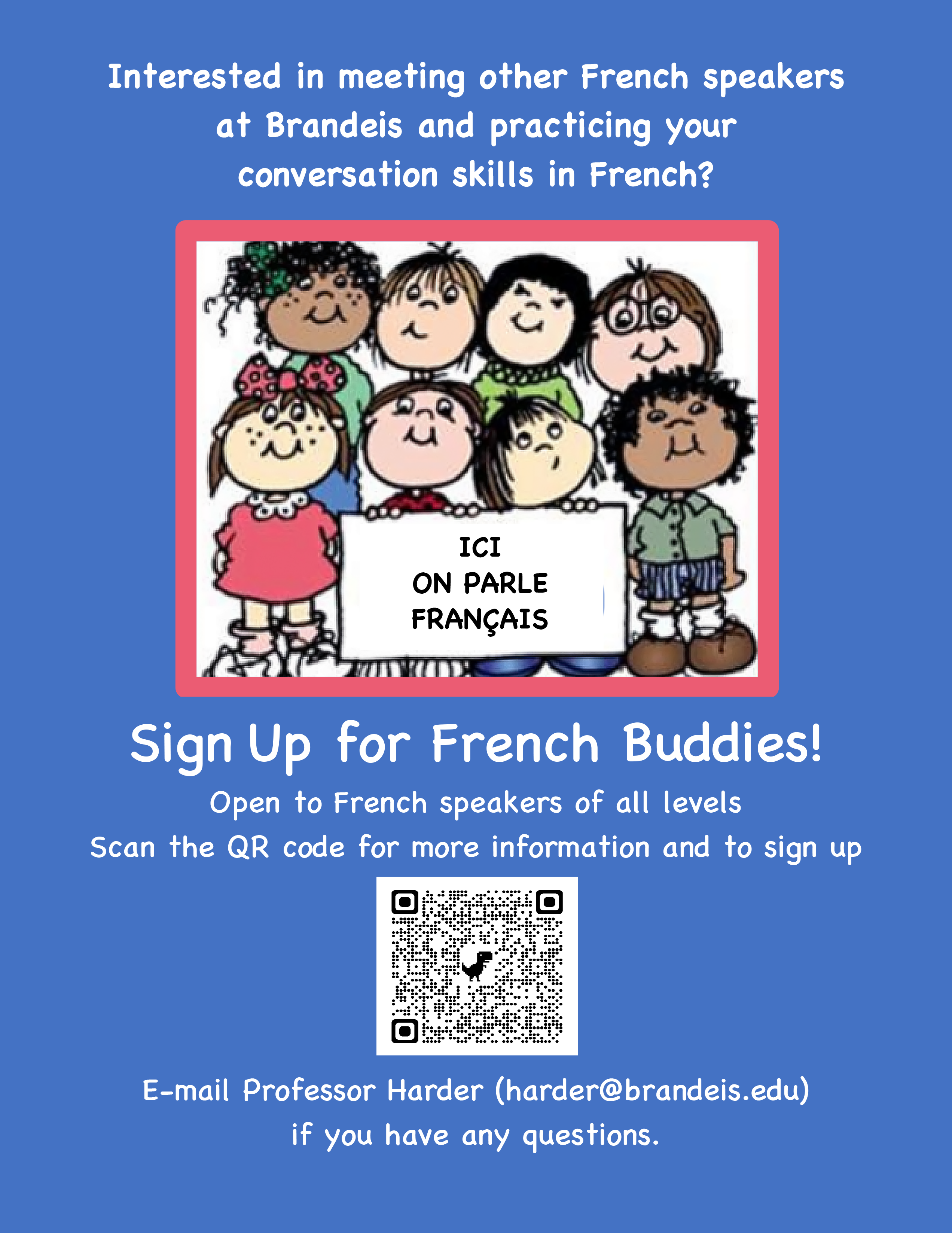 Sign up for French Buddies!
Interested in meeting other French speakers at Brandeis and practicing your conversation skills in French? Sign Up for French Buddies!
If you're interested, fill out this Google Form! (or scan the QR code on the poster for more information and to sign up)
Open to French speakers of all levels.
E-mail Professor Harder (harder@brandeis.edu) if you have any questions.