Student Groups
French and Francophone Club
The purpose of the French and Francophone Club is to raise and promote awareness of French and Francophone language and culture. By combining various disciplines and creative tools, the club will generate interest in French and Francophone culture, history, art, politics and literature, and will provide unique opportunities for further growth and development of French language skills in a secure environment.

The French and Francophone Club intends to achieve the goals mentioned above through interdisciplinary events, including: movie screenings, celebrations of French and Francophone holidays and customs, guest speakers, and other relevant activities.
Follow the French and Francophone Club on Social Media:
Contact the French and Francophone Club: Ethan Seidenberg, French Club Secretary
Upcoming Events and Programs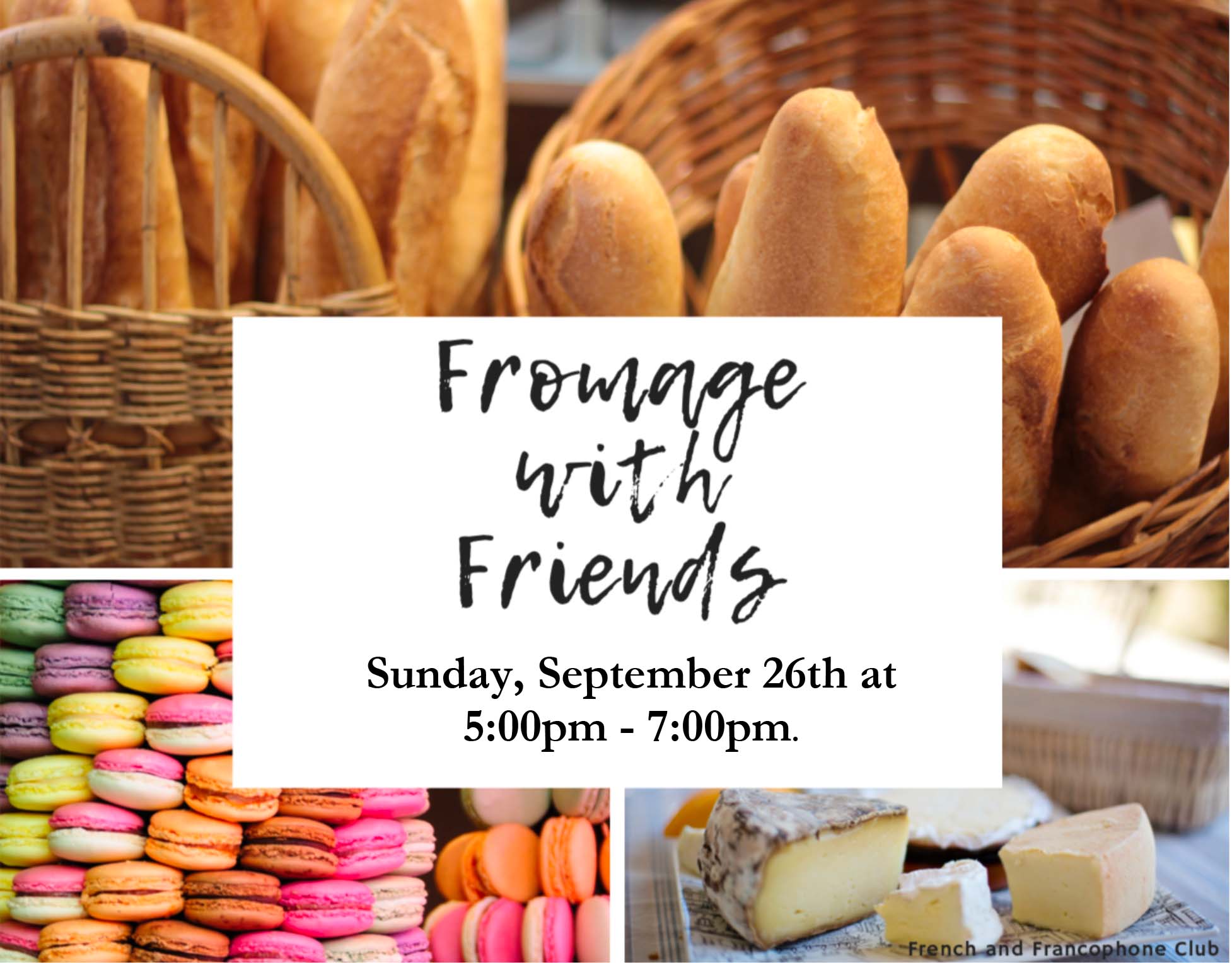 Fall 2021!
Bonjour tout le monde!
We are very excited to have met so many new people at the involvement fair! Our first event of the year is coming up next Sunday, September 26th at 5:00pm - 7:00pm. We will have cheese and jam to eat (for those who sign up) and good conversation in french for everyone (no need to sign up to speak some french).
We hope that everyone comes to hang out for a few minutes at least! It will be a great opportunity to meet fellow french speakers of all levels and start off a great semester!
If you are interested in eating some fromage et confiture, sign up using this link:
Join the E-Board!
If you're looking to step up your involvement in French Club and want to help manage club affairs, we have three positions on our E-Board open! The Brandeis French and Francophone Club is now accepting applications for Treasurer, Secretary, and Event Coordinator positions.
If you're interested in either of these positions, you can fill out our application here. Feel free to e-mail damoravarela@brandeis.edu if you have any questions.
French Buddy Program
Are you looking for a way to improve your French skills? Trying to tackle a certain topic for your French class but need help? Or are you a casual speaker wanting to sharpen your French-speaking skills?
Whether for academic purposes or otherwise, our French Buddy Program is here to help you all learn and improve your French skills!
The French Buddy Program matches people who want to improve their French skills with other students just like you, so you can both learn from each and hopefully make new friends along the way.
Just fill out this quick and easy form to enroll in the program, and we'll match you up with other interested students based on your responses.
Be sure to keep a record of your French Buddy meetings too! For those who meet often, we may have special prizes in store for the future...