Italian Studies UDRs
Undergraduate departmental representatives serve as a resource and representative for fellow majors and minors and potential majors and minors, and bring student concerns and/or ideas to the program faculty. They also provide feedback to the program chair, undergraduate advising head, and faculty regarding scheduling problems, course offerings, etc. and help organize events for majors, minors and other interested students.
2023-24 UDRs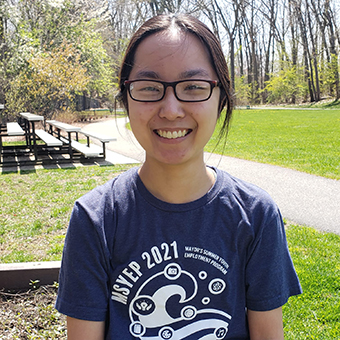 Hello, my name is Lang. I am a senior majoring in Environmental Studies and an IIM in Italian Studies. My favorite aspect of learning Italian is getting to know different Italian musicians and artists. Last summer, I participated in the Trinacria Company Management Training Program, an internship in partnership with Brandeis Italian Studies that took place in Sicily. When I am not in class, I work at the Lemberg Children's Center. In my free time, I like to go on walks, watch horror movies with friends, and listen to K-pop and Cantopop.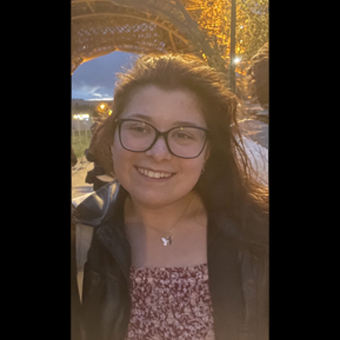 Maggie DiPierdomenico
Class of 2024
Maggie DiPierdomenico (she/her) is a senior from Woodstock, Connecticut, majoring in American studies and Politics, Philosophy, & Law (PPL), an IIM, with minors in legal studies and Italian studies. Maggie is the President of the Student Association for The Right to Immigration Institute, a coordinator for Big Siblings, the Community and Social Justice Coordinator for Waltham Group, the Director of Communications for the Brandeis Law Journal, a Community Advisor, and a member of the Brandeis Educational Justice Initiative. In her free time, she likes to cook and bake, go thrifting, go to concerts, and spend time with friends. During the spring semester, she studied abroad in Milan, Italy, and interned at an Italian law firm. Post-Brandeis, she plans to go to law school.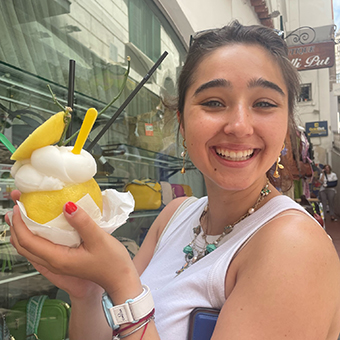 Hi! My name is Berta Muza (she/her) and I'm majoring in International and Global Studies as well as Italian with a minor in Russian. I'm planning to graduate in 2024! In my free time, I volunteer at The Rights to Immigration Institute (TRII)! I love learning languages and my goal is to get up to 8, I'm currently at 5 though… Post-graduation, I hope to go to law school and do some sort of international work (after studying abroad in Sorrento this past summer I hope this work leads me back to Italy :) ) . I'm excited to work with the Italian department to organize cool events within and outside of the language department.
Independent Interdisciplinary Major UDR
Floriesha Bastien & Hannah Bair
More information coming soon.
IIM Academic Adviser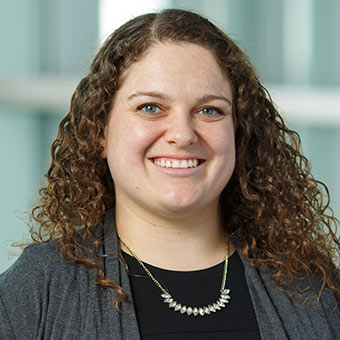 Kate Colahan
IIM Coordinator, Assistant Director, Academic Advising
Kate works on the advising team and coordinates the Independent Interdisciplinary Major (IIM), which allows students the opportunity to develop a unique course of study. She joined the Academic Services team in 2010 as the SSSP Department Coordinator, and after a brief time away to pursue a master's degree, she returned in 2014 as an academic advisor. Kate holds a BA in philosophy from Tufts University and an EdM in higher education from the Harvard Graduate School of Education. Kate is particularly interested in issues related to college access and persistence, the first-year student experience, and helping students navigate the search for purpose and meaning.
In her free time, Kate enjoys playing with her dogs Riley and Milo, strategy board games, knitting, reading both fiction and non-fiction, and exploring new places.