French and Francophone Studies UDRs
The Undergraduate Departmental Representatives serve as a resource and representative for fellow majors and minors and potential majors and minors, and brings student concerns and/or ideas to the program faculty. They also provide feedback to the program chair, undergraduate advising head, and faculty regarding scheduling problems, course offerings, etc. and help organize events for majors, minors, and other interested students.
2021-22 FREN UDRs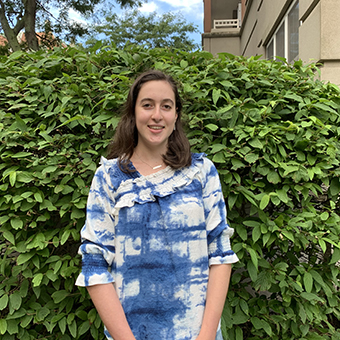 Elizabeth Chernobelsky (she/her/hers)
Class of 2022
Elizabeth is a senior, majoring in Biology and minoring in French and Francophone Studies. Her specific interests include molecular biology and genetics. Outside of class, she is a researcher in the Rodal Lab, tutor for Waltham Group General Tutoring, and teacher at Brandeis Splash. In her free time, she enjoys reading, watching stand-up specials, and eating lots of snacks. She is not studying abroad but has always wanted to live in France for an extended period of time. Feel free to reach out to her with any questions via email! FUN FACT: She has traveled to Europe several times and her favorite cities are Venice and Prague.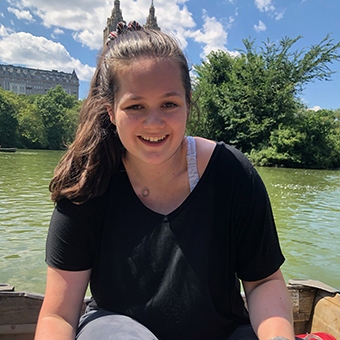 Leora Sanders
Class of 2022
I'm majoring in Politics and minoring in both French and Francophone Studies as well as Legal Studies. I am a Brandeis Ambassador/tour guide, a member of the Waltham Group for both Companions to Elders and Kids Connection, a member of TAMID (the business club on campus) and I also work for Brandeis's Phonathon for the Office of Institutional Advancement. Post-graduation I hope to either go straight to law school or work for a real-estate development firm in either Boston or New York City. In my free time, I love traveling with family and friends, volunteering with members of my community and continuously listening to lots of music. Fun Fact: I love watching John Hughes films!