French and Francophone Studies UDRs
The Undergraduate Departmental Representatives serve as a resource and representative for fellow majors and minors and potential majors and minors, and brings student concerns and/or ideas to the program faculty. They also provide feedback to the program chair, undergraduate advising head, and faculty regarding scheduling problems, course offerings, etc. and help organize events for majors, minors, and other interested students.
2022-23 FREN UDRs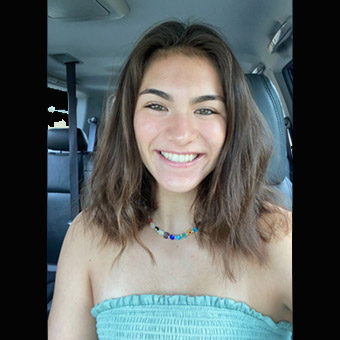 Elizabeth Korn
Class of 2024
I am a rising junior majoring in biology and HSSP with a minor in French. I am a runner for the Brandeis Track and Field team and love to lift as well. In my free time I enjoy hanging out with friends, watching Netflix, baking and hiking. I have been speaking French for about eight years and love to learn about different francophone cultures. Post-graduation, I want to attend medical school and my dream job is to be an emergency room doctor and work in a French-speaking country in Africa.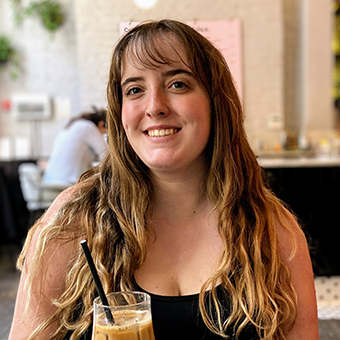 Claire Rousell
Class of 2023
Pronouns: she/her
Claire is a senior majoring in economics and minoring in French and Francophone atudies. She is the vice president of the Brandeis French Club and does lighting design/tech for the Undergraduate Theater Collective and Brandeis Ballet Club. Claire studied abroad in Spring 2022 in Aix-en-Provence, France, with the Wellesley-in-Aix program. In her free time, she enjoys watching YouTube video essays, listening to music, traveling, and hanging out with friends. Fun fact: Claire is a triplet!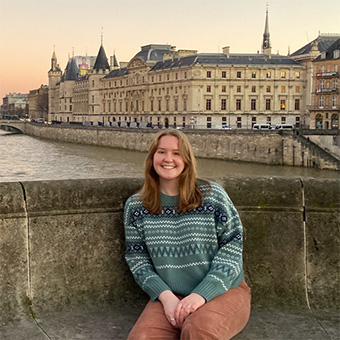 Annabel Wheeler
Class of 2023
Pronouns: she/her
I am a rising senior, double majoring in art history and French and Francophone atudies. I am a program coordinator for Junior Brandeis Achievers (JBA), an after-school program for elementary schools in Waltham Group. I am also the social media and outreach coordinator for the French Club at Brandeis. I just returned from studying abroad in Spring 2022 in Paris and had an amazing time. I would like to go to graduate school and have a career in the art world as a museum curator. Outside of school, I like exploring new cities, hanging out with friends and being outdoors. I also enjoy painting and drawing. I am currently teaching myself to play the guitar. Fun fact: I am a dual citizen of both the United States and the United Kingdom.