The Graduate School of Arts and Sciences Awards Dissertation Year Fellowships to Eight Doctoral Candidates
May 12, 2017
The Graduate School of Arts and Sciences has selected eight students in Anthropology, English, Musicology, Near Eastern and Judaic Studies, Politics, and Sociology to receive the 2017-2018 Dissertation Year Fellowship. The award provides a $33,500 stipend, a $4,000 research grant and a full credit toward the Brandeis Health Insurance option for students writing dissertations in the humanities or humanistic social sciences.
The Dissertation Year Fellowship is supported by a $700,000 award from the Andrew W. Mellon Foundation, whose mission is to "strengthen, promote, and, where necessary, defend the contributions of the humanities and the arts to human flourishing and to the well-being of diverse and democratic societies." They support "exemplary institutions of higher education and culture as they renew and provide access to an invaluable heritage of ambitious, path-breaking work."
"The Mellon Foundation's generosity has been invaluable for some of our most talented PhD candidates," said Eric Chasalow, Dean of the Graduate School of Arts and Sciences. "Over the past six years of this initiative, the Foundation's support of these students has proven to be essential, providing the security our scholars need to produce their very best work and complete their dissertations in a timely fashion."
Read more about the 2017 Dissertation Year Fellows below: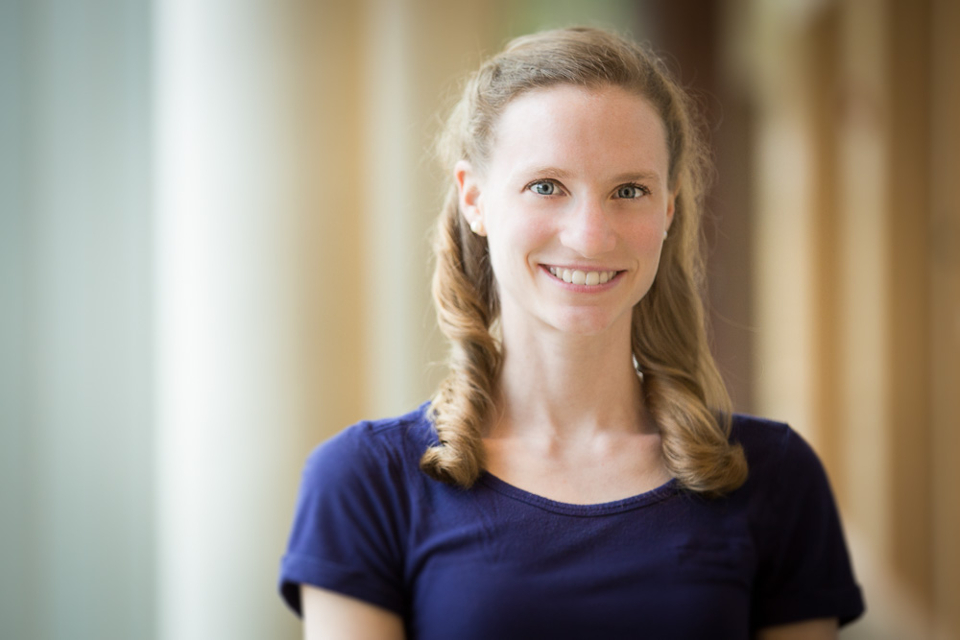 Julia Bandini, Sociology
Beyond the Hour of Death: Family Experiences of Bereavement Following Death in the Hospital
My dissertation explores the complexities around end-of-life decision-making among family members of patients who are seriously ill and their subsequent bereavement experiences in response to the end-of- life hospitalization. What is often not discussed in clinical and social science literature on end-of-life decision-making are the longer-term consequences for families, and this dissertation explores not only the processes by which families make decisions for a family member at the end of life but also the perspectives and experiences of these bereaved family members after the decision has been made. This qualitative dissertation seeks to explore the difficulties of end-of-life decision-making as well as consider families' bereavement experiences in response to the end-of-life hospitalization. This dissertation research also includes observations in two intensive care units as well interviews with clinicians including physicians, nurses, social workers, chaplains, respiratory therapists who care for seriously ill patients and their families. My hope is that dissertation will contribute in a compassionate way to the discipline of medical sociology and may be of use to clinicians in critical care, psychiatry, and geriatrics who care for patients and their families at the end of life.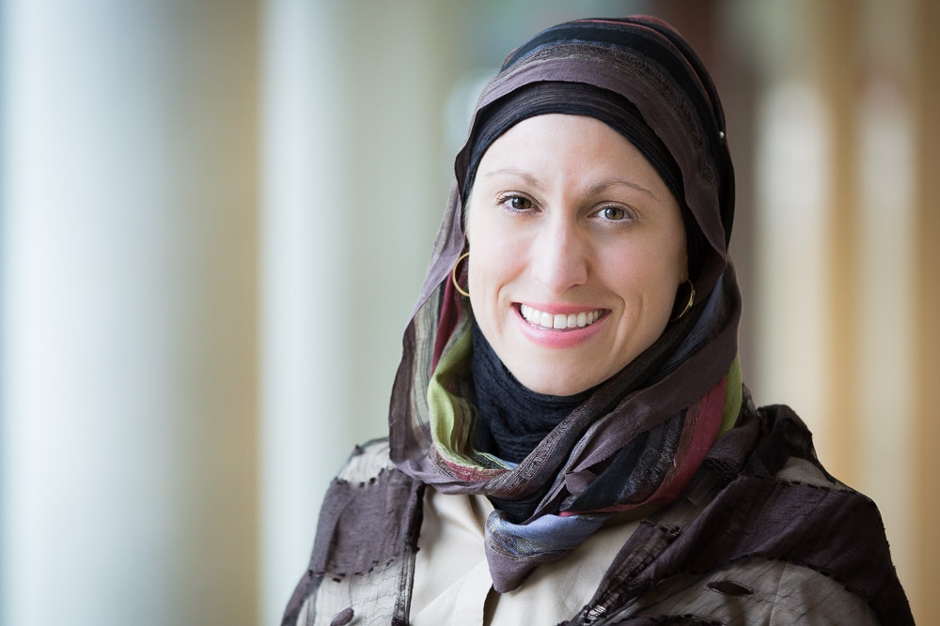 Celene Ibrahim, Near Eastern and Judaic Studies
"And the Male is Not like the Female" (Q. 3:36): A Literary Analysis of Women and Girl Figures in the Qur'an
My dissertation explores Islamic sacred history through Qur'anic stories involving female figures. I show how the trials and escapades of women and girls are pivotal to the Qur'an's overarching message. I also explore relationships between prophets and the female figures who are their mothers, daughters, wives, and sometimes adversaries. The work includes attention to female speech in the Qur'an as well as to Qur'anic stories involving female companions of the Prophet Muhammad, stories that have received relatively scant attention in the academic literature to date. In sum, through highlighting the Qur'an's substantial focus on female figures in Islamic sacred history, my dissertation demonstrates how Qur'anic storytelling is far from androcentric in its themes and scope.  
Yasser Kureshi, Politics
Judging the Generals: Explaining Judicial-Military Interactions in Authoritarian and Post-Authoritarian States
My dissertation examines the dynamics of judicial-military interaction in Pakistan, where the military has historically held and continues to hold considerable power and autonomy. Scholars and policymakers alike have grappled with the challenge of shrinking the special prerogatives (powers the military presumes it holds) enjoyed by the military in many parts of the world. Yet little attention has been paid to the role courts can play in enhancing civilian oversight over the military. This oversight is striking, given that today judiciaries around the world wield unprecedented constitutional authority to shape political landscapes. This project yields insights into the relationship between the bar and the courts, the priorities and practices of powerful and autonomous militaries, the conditions and process by which institutional ideologies in the judiciary evolve over time, and the role both bar and judiciary can play in bringing the military under civilian control.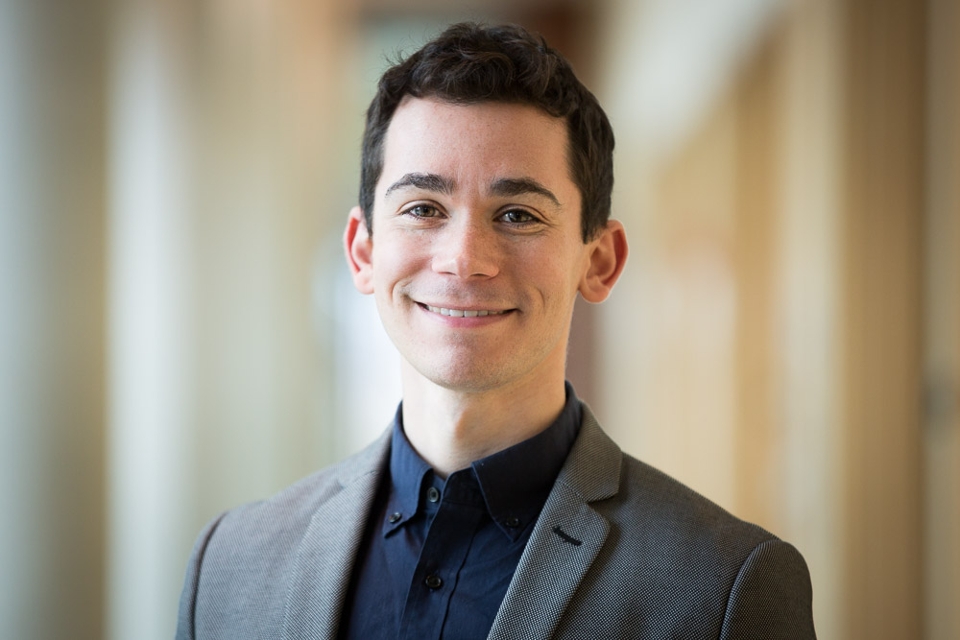 Golan Moskowitz, Near Eastern and Judaic Studies
Wild Outside in the Night: Maurice Sendak, Queer American Jewishness, and the Child
Maurice Sendak (1928-2012) was perhaps simultaneously the most beloved and controversial picture-book artist of the twentieth century. Born a sickly child to Polish Jewish immigrants in Brooklyn, his work drew from his experience of Jewish American acculturation, his alienation as a gay person, and his proximity to WWII losses to help revise wider conceptions of modern childhood. He challenged midcentury ideas and stereotypes about childhood, painting children as diverse, socially suppressed people capable of seriousness, insight, and intensity—and deserving of greater dignity. Based on Sendak's children's books, interviews, and extensive archival materials, this dissertation explores his artistic investment in the figure of the alienated, disenfranchised, and endangered child into whom he channeled his own emotional stance of apartness as a queer American Jew. This represents the first study to explore the intersectional impact of Jewish, American, and queer elements on Sendak's creative vision.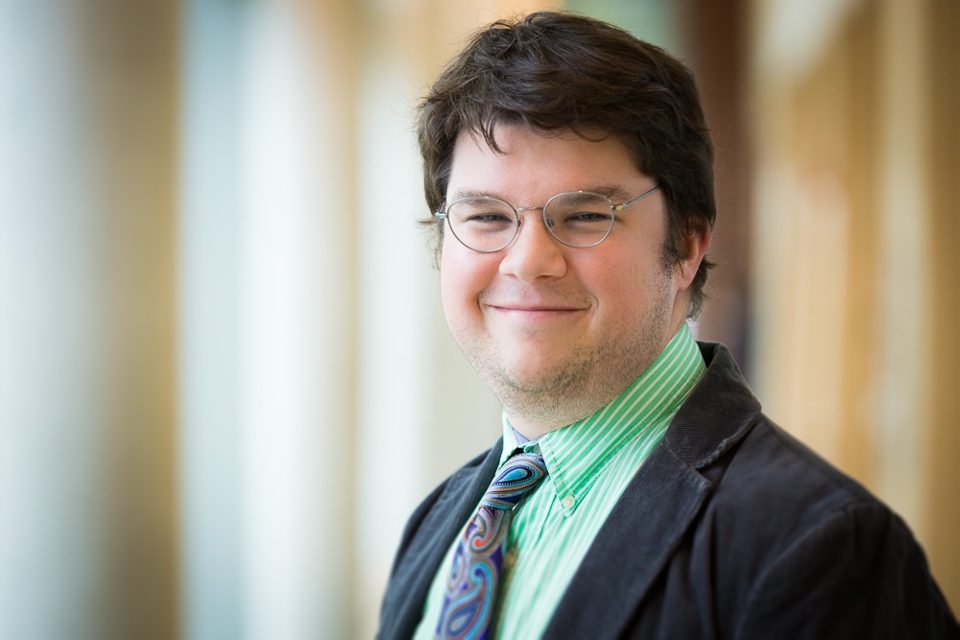 Matthew Schratz, English
The American Novel at Work, 1964-2016
I examine popular discourses about work and the ways that people feel about what they do all day, and then look at novels that can help give a fuller picture of the most helpful way to conceptualize work. The dissertation is organized around work spaces: the outdoors, the home, the office, restaurants, and work done over the phone or on the internet. I develop an account in each of these chapters of the ways in which we can learn specific lessons from these different modes of working to properly and productively give our labor a sense of meaning. I draw on a broad array of novels, ranging from canonical authors like Ken Kesey, Thomas Pynchon and Marilynne Robinson, to very current writers like Manuel Gonzalez and Stephanie Danler.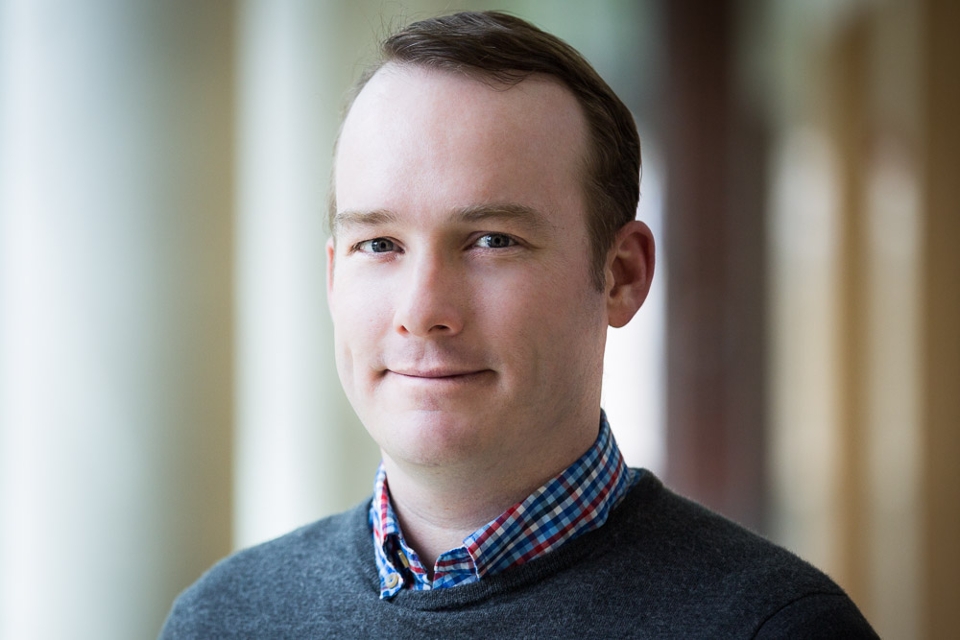 Charles Stratford, Musicology
Searching for the Neo in the Classic: Arnold Schoenberg's Serenade, op. 24
My dissertation centers on an archival study of Viennese composer Arnold Schoenberg's 1923 work, the Serenade. Drawing upon primary sources held at the Arnold Schoenberg Center in Vienna, Austria, I explore how the Serenade is an outstanding example of "neoclassicism," a key movement in the European avant-garde which advanced new compositional techniques while revisiting forms and idioms from eighteenth-century music. While Schoenberg furthered the German tradition in his Serenade, his counterpart Igor Stravinsky (a Russian émigré stationed in Paris) advanced a cosmopolitan kind of neoclassicism that drew from many sources for inspiration. Using the work of these two composers as points of departure, I address why European composers were drawn to neoclassicism, and how national identity prompted many to move forward ideologically in the aftermath of World War I.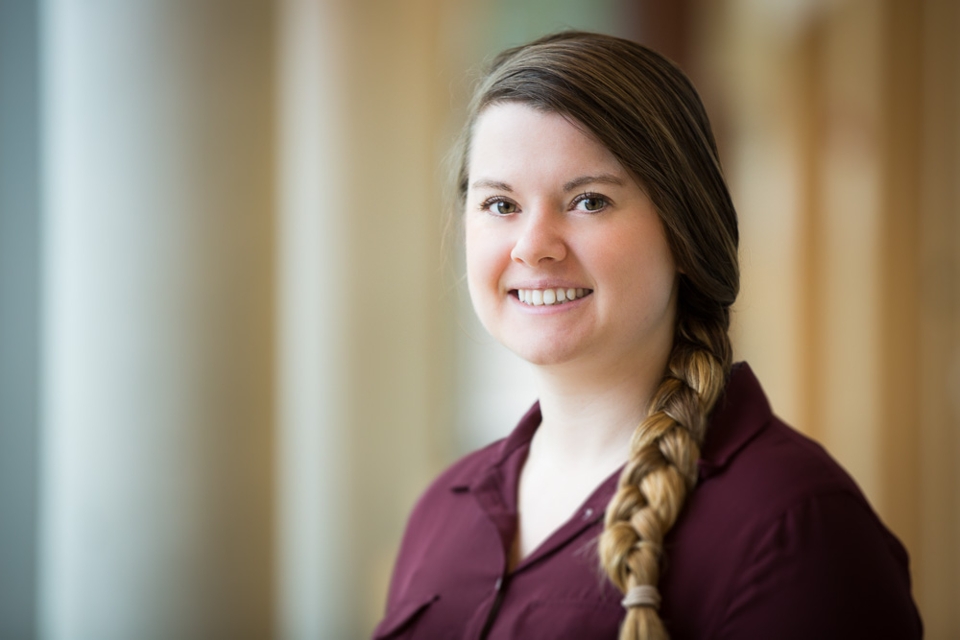 Jennifer Thomas, English
Creative Compulsions: Mechanical Objectivity and the Politics of Descriptive Excess in the Naturalist Novel
My dissertation offers a reappraisal of the history of naturalism—a late-nineteenth-century literary movement that applied Darwinian thought toward topical issues such as poverty and women's rights and which strove to produce "objective" knowledge of humankind. Naturalism has historically been deemed a failed movement because it defies established standards for "good literature" by having flat characters, formulaic plots, and an excess of description. My dissertation complicates that interpretation by suggesting that a more complete understanding of the affordances of naturalist form lies in recapturing the particular resonances of the nineteenth-century conception of objectivity as it was theorized in the scientific and journalistic discourses of the era. I analyze artistic manifestoes and künstlerromane (a subgenre of the novel that charts the growth of an artist) to explore how naturalist authors abandoned conventional standards for literary artistry and instead privileged mechanical objectivity—the period standard for scientificity. The pursuit of this ideal brought new attention to the role of description in the novel form and gave rise to encyclopedic novels, serial projects, and novel cycles. The texts gathered in this dissertation reveal the complexity of naturalism's descriptive apparatus, which innovated a multitude of new technologies for accessing modes of information that previously seemed in excess of novelistic form—such as geologic time scales, evolutionary histories, microscopic and macroscopic phenomena, and the affective dimensions of space.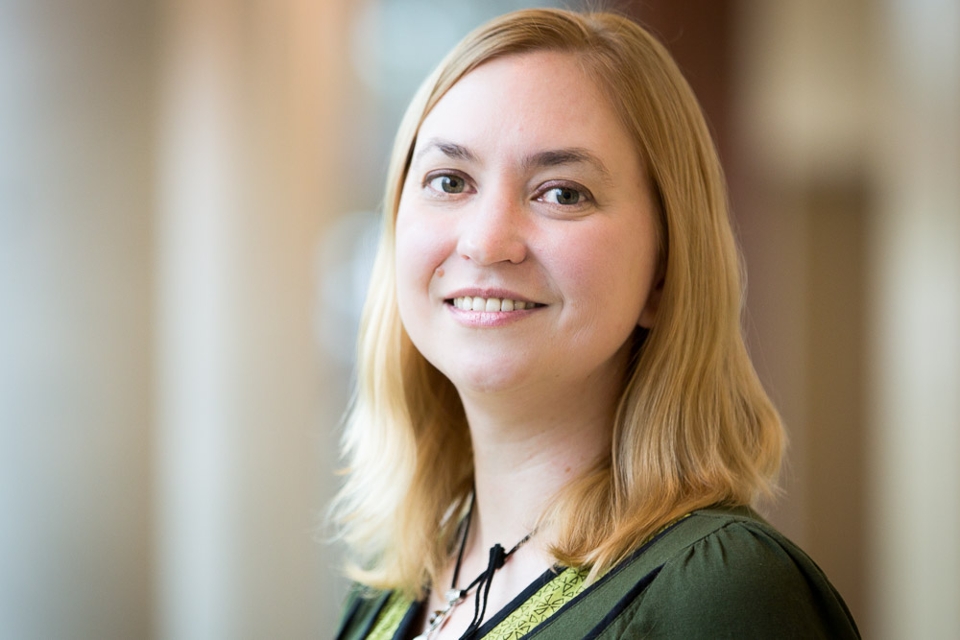 Holly Walters, Anthropology
Shaligram: Sacred Stones, Ritual Practice, and the Politics of Mobility in Nepal
In Nepal, political identities and religious meanings are a part of the geography. Since at least the 2nd c. B.C.E., the veneration of sacred fossil ammonite stones has been a prevalent feature of Hindu ritual practices throughout South Asia. Originating from a single remote region of Himalayan Nepal, in the Kali-Gandaki River Valley of Mustang, ritual use of these stones, called Shaligram, remains a definitive focus of pilgrimage, religious co-participation (with both Buddhism and Bon), and trade in Nepal, in India, and among the global Hindu Diaspora. As symbolic manifestations of divine movement, Shaligram stones blend science and religion together through their journeys across a sacred landscape. However, given Mustang's long-standing status as a travel-restricted political buffer zone, this research focuses on the ways in which sacred landscapes have continuously come into conflict with political landscapes. This work then centers on the role of Shaligrams in religious co-participation, in the extension of kinship networks, in transnational exchange, and in the multi-national pilgrimage experiences that continue to shape ethnic, religious, and national identities throughout Nepal and elsewhere.