Graduate Student Teaching Awards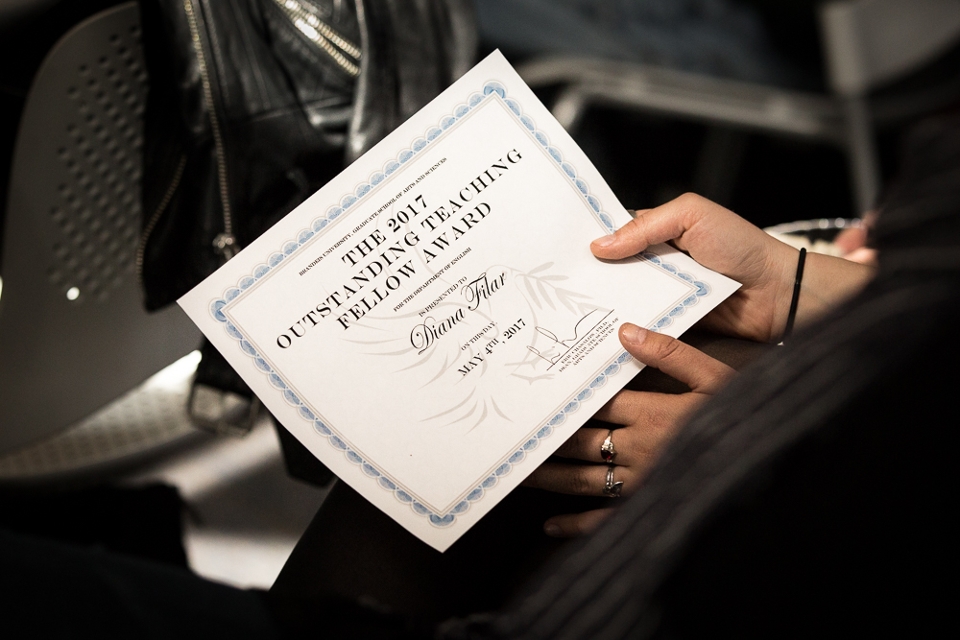 Each year, GSAS programs and departments are invited to nominate graduate students for the GSAS Outstanding Graduate Teaching Award. These awards give recognition to outstanding contributions by TF/TA/CAs. A GSAS certificate of distinction is presented to each outstanding graduate student selected by the student's respective department. The GSAS certificate attests to the high quality of a student's performance and enhances the student's teaching credentials. Awardees are also invited to attend an award ceremony at the end of the spring semester.
The award recipients for the 2021-2022 academic year are:
Tamar Aizenberg, NEJS
Mary Beth Arendash, Classical Studies
Anik Chartrand, English
Jiahua Chen, Biochemistry and Biophysics
Jayeol Chun, Computer Science
Korey Erb, Sociology
Ashley Gilliam, Psychology
Antonio Gioia, Anthropology
James Heazlewood-Dale, Musicology
Moriah King, Anthropology
Olivia Leland, Physics
Qi Li, Music Composition and Theory
Shizhe Liang, Mathematics
Elizabeth Mahon, Psychology
Ray Maresca, Mathematics
Anja Parish, Politics
Miranda Peery, English
Anurag Roy, Chemistry
Ganquan Zhao, Teaching Chinese
Read about last year's winners here.