SparkTank 2018: Showcasing the Diversity of Brandeis Startups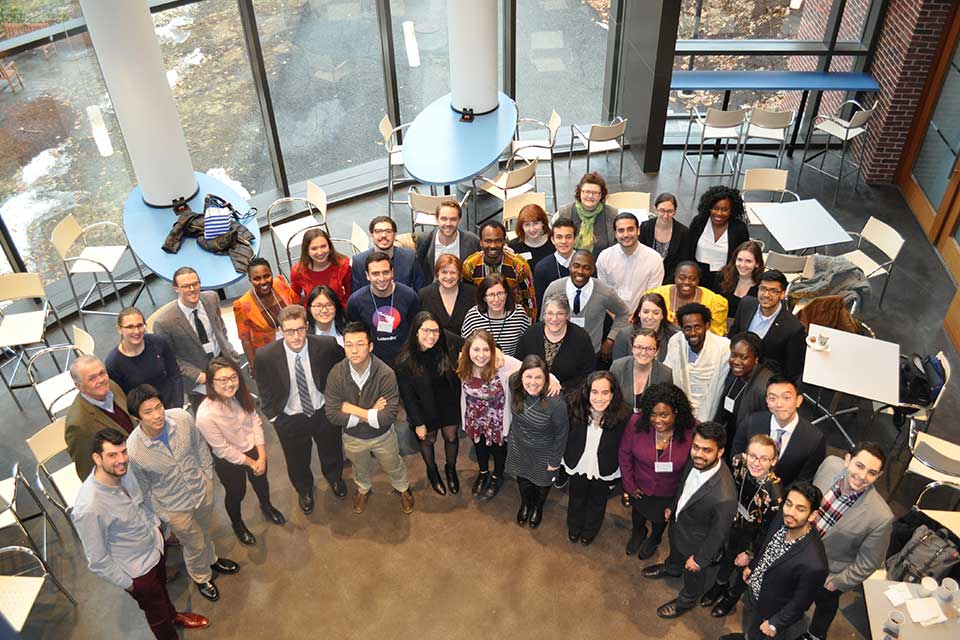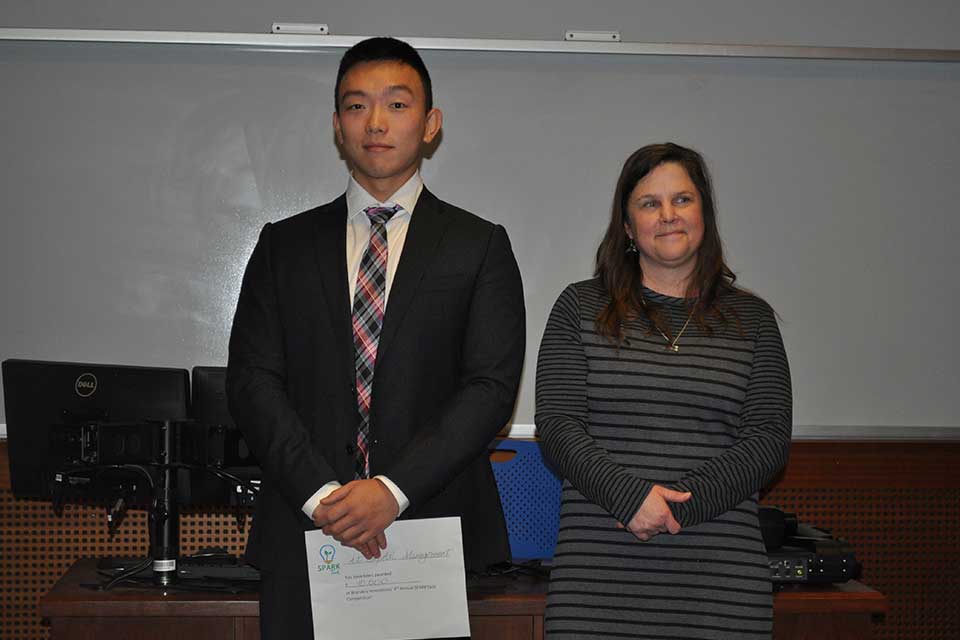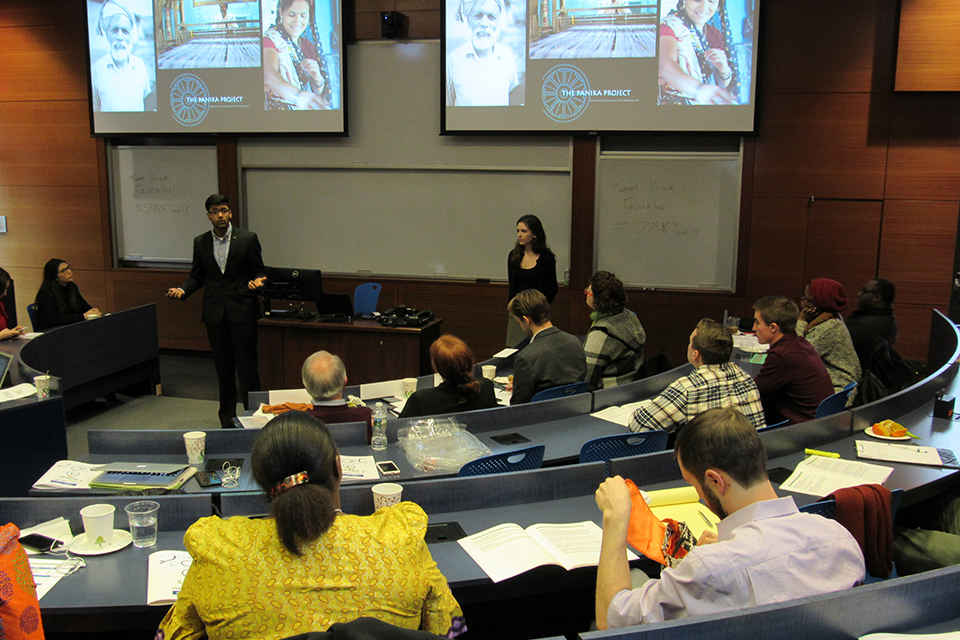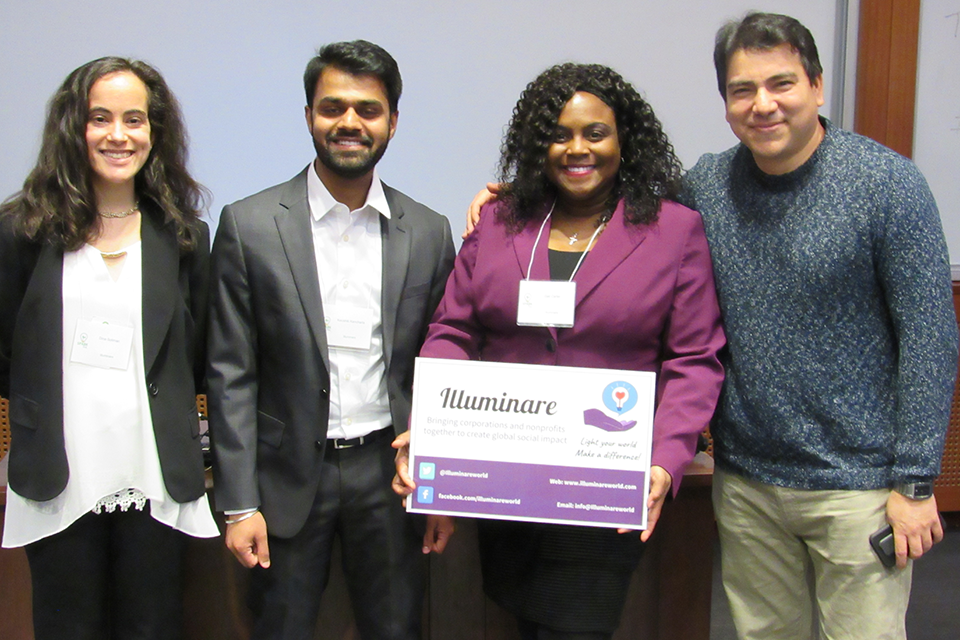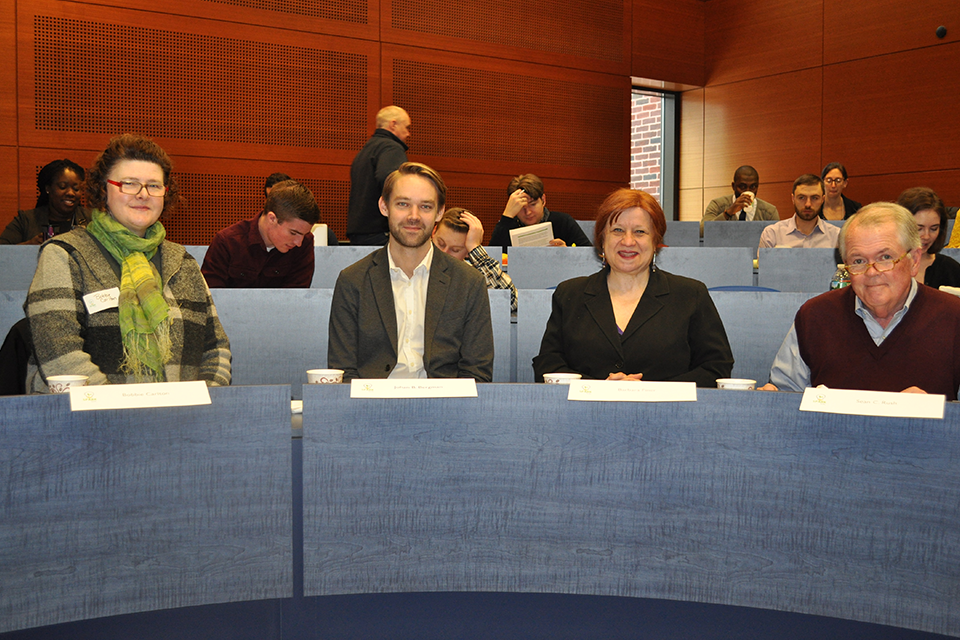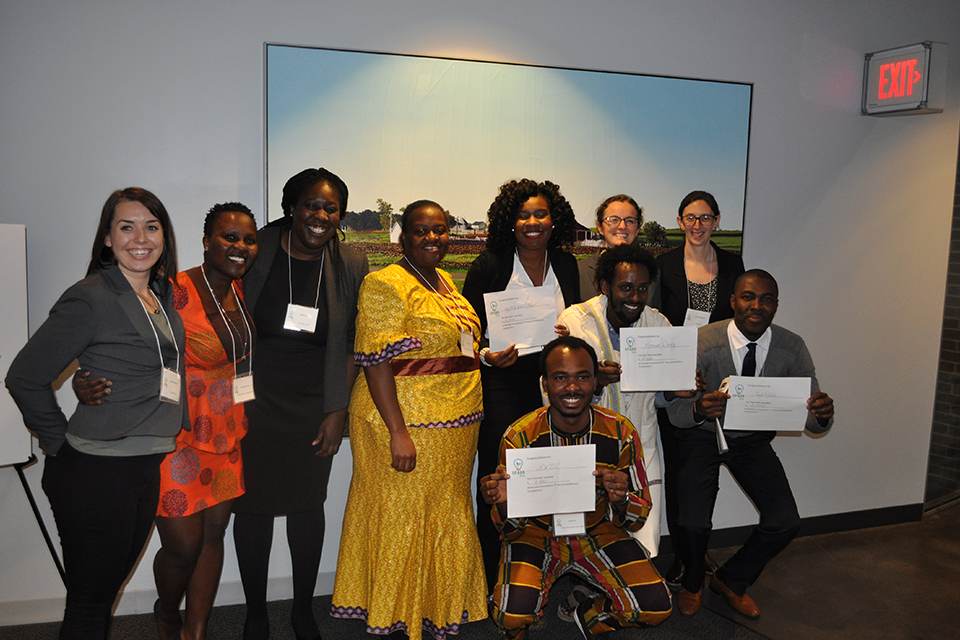 On Sunday, February 4th, members of the Brandeis and greater Boston innovation communities gathered to see the most anticipated competition of the winter. One that saw underdogs and favorites competing and giving it their all. The record-sized crowd was at the International Business School for the fourth annual SparkTank pitch competition, of course. 
They were there to see Brandeis students, faculty, and staff compete for $50,000 in funding to seed their ventures. SparkTank is one of the only university startup competitions in the US in which students, faculty, and staff compete as equals. In this, it's a unique reflection of Brandeis' collaborative spirit. The all-day event saw a spirited pitch fest with a wide range of Brandeis startups in artificial intelligence, sustainable energy, food, consumer apps, and more. 
Also reflecting Brandeis' mission was the diversity and focus of each team. Teams ranged from startups aiming to support sustainable energy in Africa to a groundbreaking artificial intelligence-based hedge fund. Running through all the team's missions was a desire to improve human lives through innovation and technology.
Each startup had just a few minutes to pitch their ideas, after which they answered questions from a distinguished panel of judges. Bobbie Carlton, Founder of Mass Innovation Nights, Sean Rush, former CEO of Junior Achievement, Barbara Finer, Founder of Tech Sandbox, and Johan Bergmann, Director of Strategic Alliances at the HULT Prize Foundation each brought their deep industry perspective. They asked teams everything from how they would monetize their ideas to whether they had assessed their competition. After many months of pitch preparation, teams were ready for the judges' questions. Thinking on their feet, they had answers ready, reflecting in most cases, business plans weeks in the making.
Fourteen teams pitched. Ten teams won the panel's awards of various amounts of funding. In the lead was Grand Prize winner A.I. Capital Management, taking away $10,000 for their artificial intelligence fintech company, founded by Marshall Chang, IBS BA/MA '17. African Women Energy Solutions (AWES) came in a close second, winning $9,000 for their biogas energy startup, which aims to empower African women to be change agents in grassroots development.
Many projects solved global problems. Nomad Dairy, which provides business and technical support to local camel milk producers in Ethiopia won third prize. An Uber-like motorcycle app for Liberians, SafeRide, and Latin American investment platform LatamBiz won funding, reflecting the many talents of Brandeis innovators across the university's schools. Social enterprises were well represented among winners: sySTEMic flow, which aims to increase STEM opportunities for  young women of color, open education platform Noosphere, and ChangeCard, an app to help people in transition, all placed in the competition. Also taking prizes that day were two shopping apps that empower consumers to make more ethical, sustainable choices: GreenChoice and A.K.A. "The amazing diversity of our innovators continues to inspire us," says Rebecca Menapace, Associate Provost for Innovation, adding: "It's remarkable what they've been able to achieve in such a brief amount of time. They all come from different disciplines, and range from freshman to faculty. To see them work so hard, and go so far, so quickly, shows the dedication of the Brandeis community to really solving the big challenges we face globally."
In the end, all participants felt they had learned something valuable. Marshall Chang, founder of A.I. Capital Management, notes "Spark has really accelerated our project's progress going into markets. The required interviews motivated us to talk to potential clients early on in our developing stage. We were surprised at how much interest people showed on our algorithms, and some of the feedback gave us intriguingly new perspective."
"Having completed Spark, we are a lot more confident in both technical and business aspects
of our venture," confirms Marshall. Just going through the process of learning how to create a business plan, develop their products, and pitch their ideas helped the teams learn how business is done. And, how to change the world with their ideas.