Takeaways from the 2021 AUTM Annual Meeting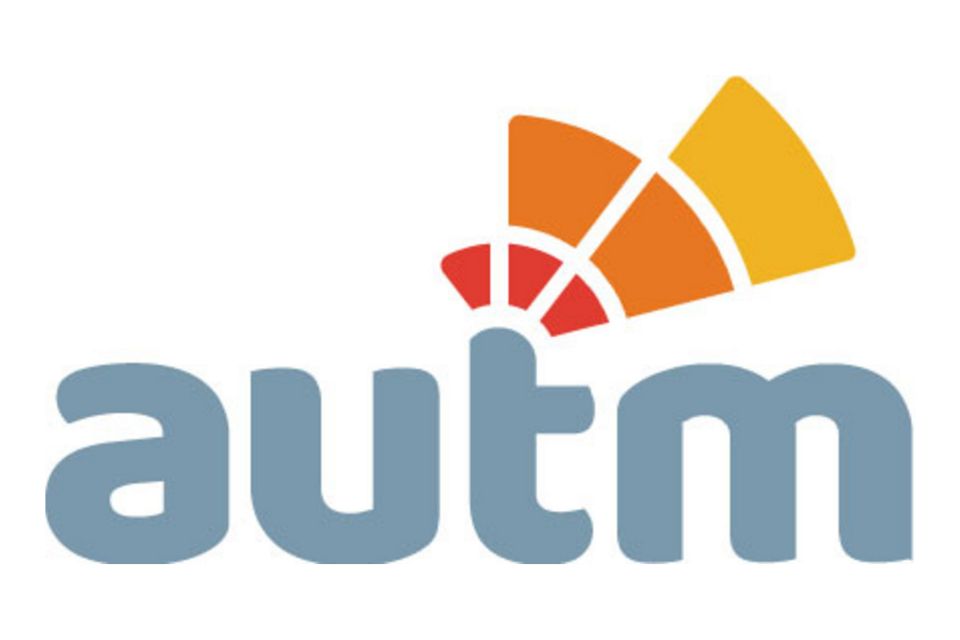 Earlier this month, the Brandeis Office of Technology Licensing team attended the annual meeting of AUTM, the world's leading organization for university technology transfer. In between meetings with prospective licensees of Brandeis' groundbreaking technologies, the team enjoyed thought-provoking discussions on issues related to technology transfer. Representing Brandeis University at the conference this year were Associate Provost for Innovation and Executive Director of the Office of Technology Licensing Rebecca Menapace, MBA; Director of Licensing and Strategic Alliances Rajnish Kaushik, PhD, and Licensing Associate Rong Zhou, PhD.
The keynotes by Dr. Antwi Akom, Director of the Social Innovation and Urban Opportunity Research Lab at the University of California, San Francisco, and Dr. Ellen Ochoa, the United States' first Hispanic woman astronaut, inspired the audience to explore the impact of technology both on society and on the individual. Dr. Akom shared his experience developing Streetwyze, an app that allows citizens in vulnerable urban communities to surface local knowledge about the physical environment, empowering them to articulate and document local realities, challenging the typical centralized, top-down data-gathering of urban planning. Dr. Ochoa shared her leadership insights from her time at NASA, detailing how leaders can enable strong teams that accomplish great things. She also spoke about meeting the challenge of increasing the representation of women and BIPOC in STEM. 
Moving on to the deep-dive sessions, some themes stood out throughout the conference. One is the role of tech transfer in diversity and inclusion initiatives at universities, and in STEM. Inclusion starts within the department, so many sessions focused on how technology transfer offices themselves can be more representative. Another key theme, unsurprisingly, was the vital role of tech transfer in addressing the COVID-19 pandemic. A lot of organizations were seeking COVID-related technologies, and many university researchers have found new applications of their existing research related to the pandemic. As global response to the ongoing threat of emerging pathogens, as well as addressing other issues brought forth by global warming become a top priority around the world, this change in focus is likely to increase over the next few years.
Several case studies showcased new approaches to the more commonplace aspects of tech transfer, as well. One session explored standardization of licenses as a way to increase efficiency and transparency. Other panels looked at how tech transfer organizations are becoming the heart of university innovation initiatives, building strong technology ecosystems and serving as a bridge between campus innovators and industry. 
Specialized talks shared insights on patenting and licensing in China, as the country takes center stage as a global technology leader, while another session focused on managing IP as it relates to copyright. These technical talks provided attendees with actionable strategies for increasing opportunities for licensing, improving university IP protection, and developing stronger markets for university inventions. 
As always, the AUTM Annual Meeting was a strong combination of the inspirational with the practical. Asked to sum up what she took from this year's event, Licensing Associate Rong Zhou emphasized that "technology transfer is always evolving and changing" to meet society's innovation needs. Director of Licensing Rajnish Kaushik concurred, noting that "it was interesting to hear from other tech transfer offices experienced members on their changing roles from being the gatekeeper of university's IP assets to a center which adds strategic value to the University Hyper-Local Innovation Ecosystem."
"We really came away inspired by the event," said Associate Provost Rebecca Menapace, adding "it was validating to see that things we have been doing here at Brandeis for years, such as building stronger partnerships between faculty and industry, as well as reaching out to the wider startup community locally, are now becoming a standard practice. We're very proud to have led the way, pioneering some of these new ways of optimizing the impact of technology transfer programs."