7th annual Brandeis Innovation Showcase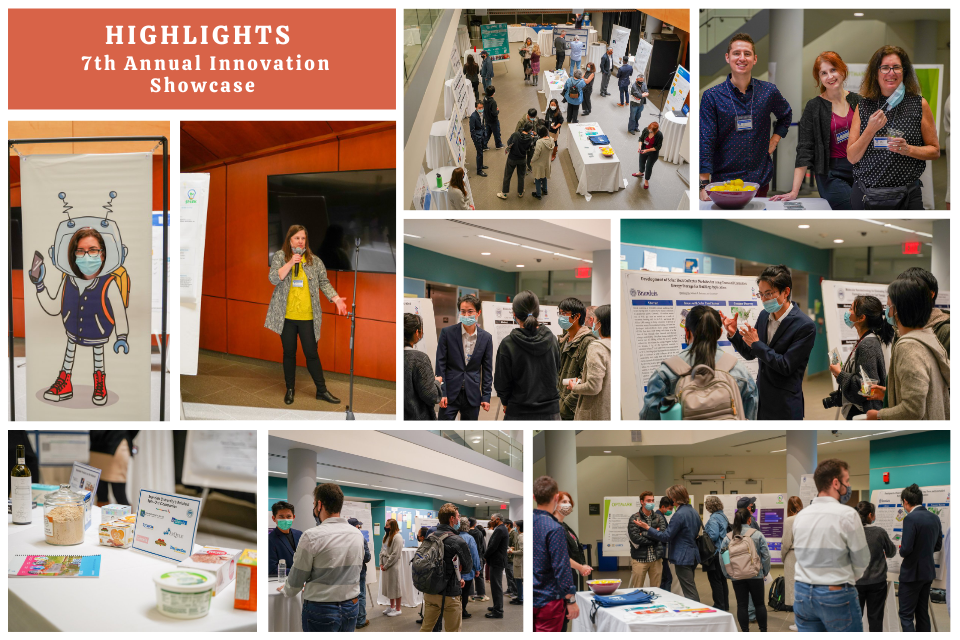 The 7th annual Brandeis Innovation Showcase was our first major in-person event since early 2020. It was wonderful to reconnect with our community again in the Shapiro Science Center. Teams from our Spark, Sprout, and I-Corps programs showed off their newest inventions, shared their progress, and networked with each other. The gathering provided an opportunity for cross-departmental collaboration, helping innovators all over campus learn about each other. 
Attendees voted for their favorite presentation, a prize that this year went to Alejandra Gonzalez, a PhD student in the lab of Grace Han, for her work on Optical Control of Organic Catalysts for Industrial Applications. What, you might ask, is that? It's a breakthrough way of controlling important chemical reactions needed to research and make medicines, one that is more environmentally sustainable than anything currently available. In brief, Alejandra and the team in Prof. Han's lab are working on a new way to create medicines more sustainably while also bringing down the cost of drug development and manufacturing. It's just one of the many ways our teams are creating a better world with their Brandeis Innovation grants and support helping them at every step. Prof. Han won a Sprout grant to further her lab's research into this important new method. 
Many of the teams showcasing that night were participants in the Spark program, another funding opportunity at Brandeis Innovation. While Sprout supports bench research, Spark supports social impact, business, technology, and creative ideas. Through Spark, Brandeis students, faculty, and staff can win funding, training and support to launch their startups, and many of these Spark-funded startups showcased their work that night. Among them was Onye, a new health record app to make it easier for patients to communicate with their doctors, JewBer, a kosher food delivery organization that supports home-bound senior citizens, and SNAPCAP, a patented new swimcap designed for disabled swimmers. The teams reflect the diversity of good ideas coming out of Brandeis.