Brandeis Innovation and MakerLab Host 2nd Annual NewCo Boston Open House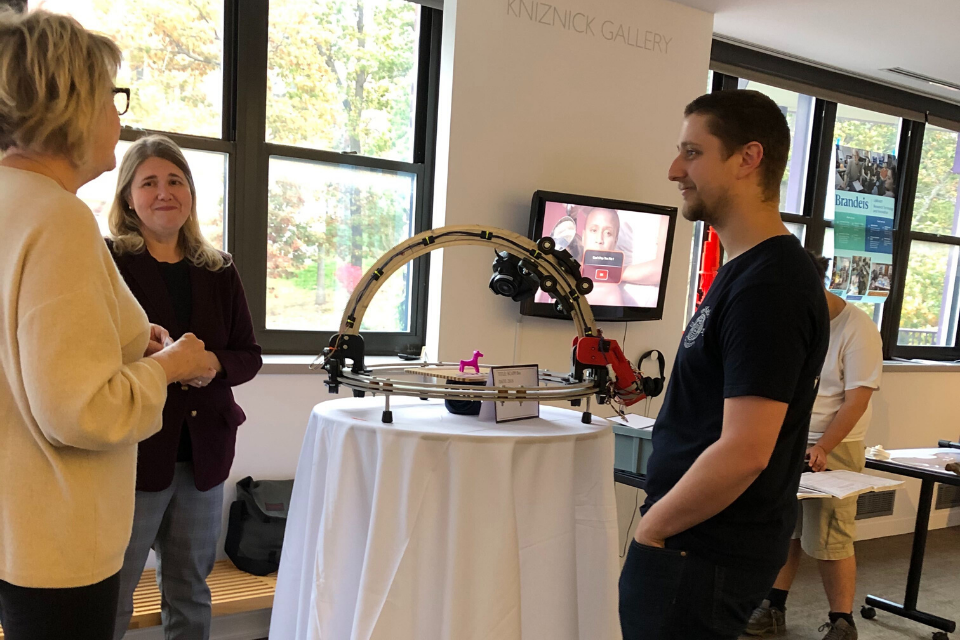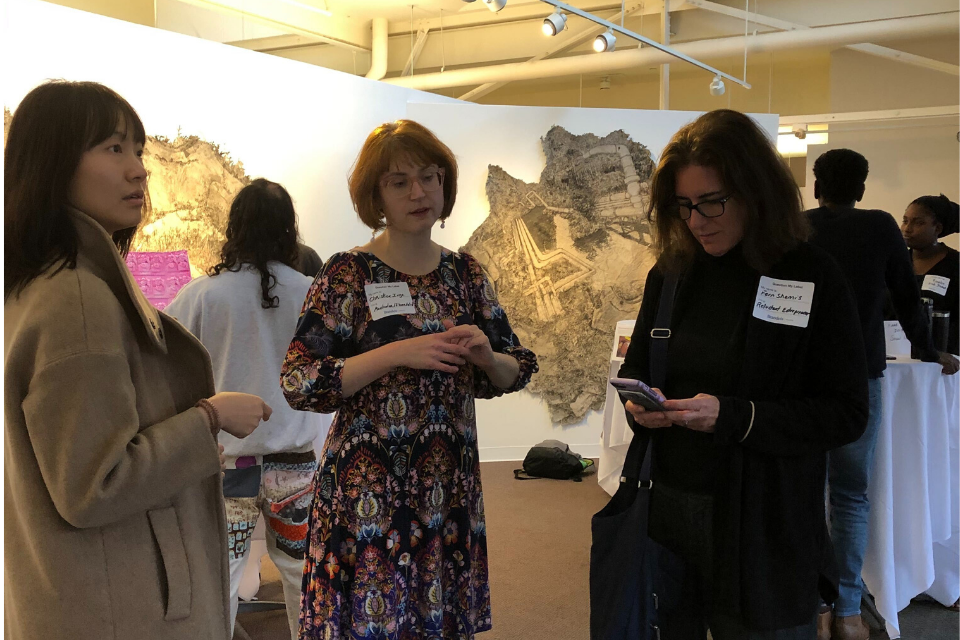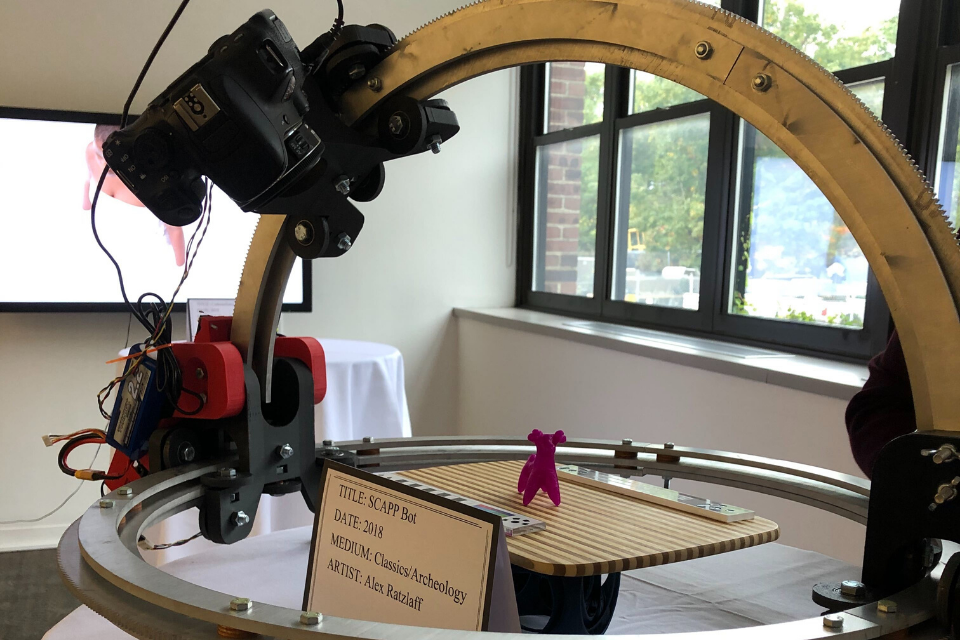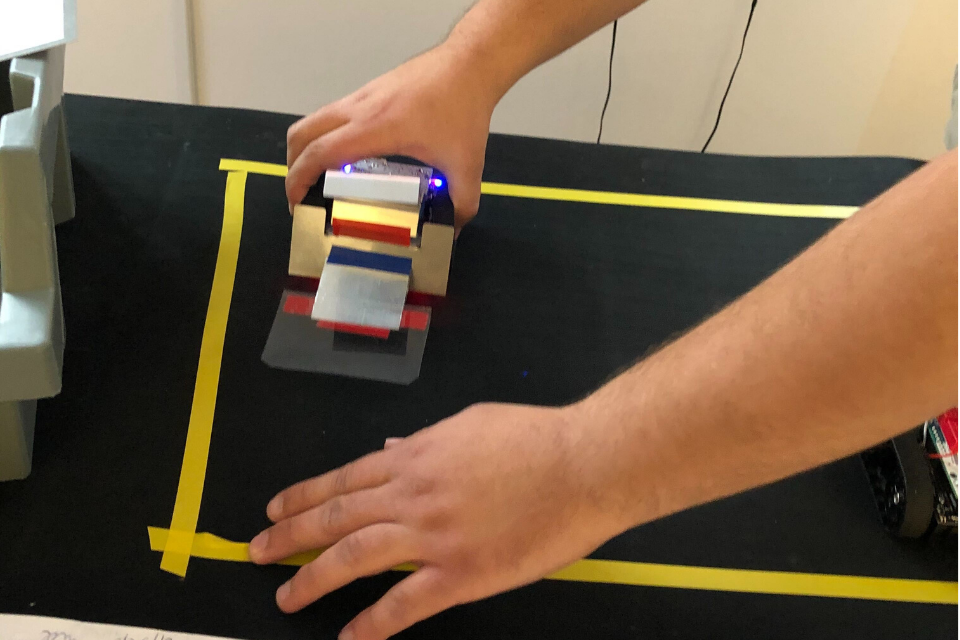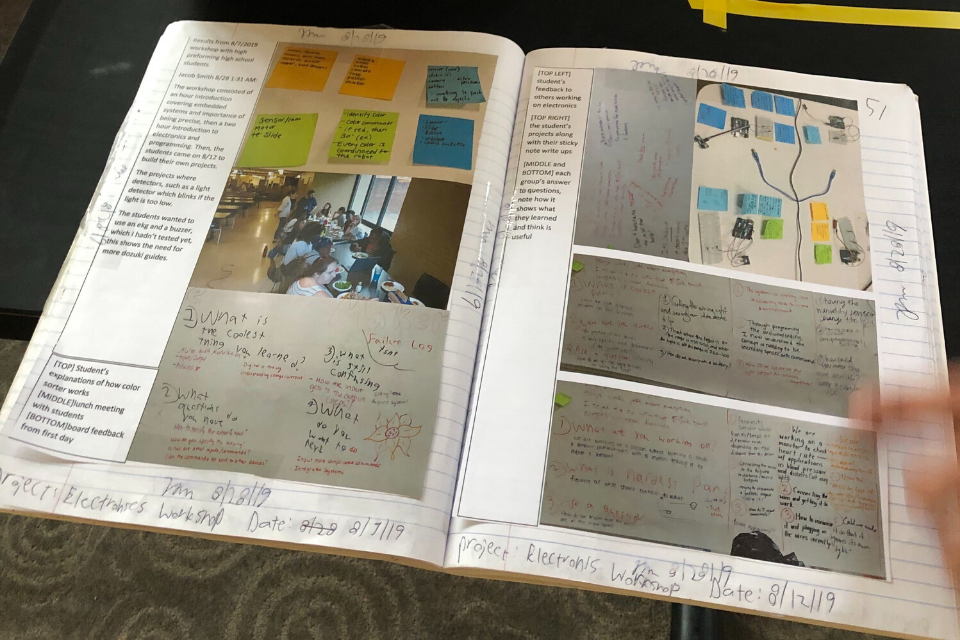 On Thursday, October 17, Brandesians across the arts and sciences gathered in Epstein to celebrate their interdisciplinary innovations, sharing their latest projects in 3D printing, robotics, social innovation, and more. The event was part of the Massachusetts Technology Leadership Council's NewCo Boston Festival, a daylong series of open houses designed to showcase the many innovative activities taking place in the Boston tech community. 
The theme for the open house was Seeking Connections Between the Arts and Sciences. Innovators who combine creative expression with science or engineering were in full force. Among the innovative projects and people at the event were:
Prof. Harry Mairson's 3D printed study model of a Stradivarius cello showed how 3D printing can shed light on the artistry, and science, behind historic musical instruments.
Gene Miller, adjunct professor at Brandeis International Business School, shared her students' social impact fieldwork projects. Combining business with social enterprise, her students serve on the boards of local nonprofits, developing creative solutions for social issues.
Scott Lerner, '22, shared his 3D-printed sculptures, part of his undergraduate work studying studio art, using high-tech materials and methods.
A virtual reality experience from the Rose Art Museum showed how VR is not only making art more accessible to all, but also redefining what art is.
The many projects all demonstrated the unique benefits of Brandeis' innovation ecosystem: with its medium size and close collaboration among departments, the university offers students, faculty and staff the opportunity to break down disciplinary walls, creating projects that combine technologies, ideas, and techniques in new ways. Teams found the opportunity ideal for networking with each other, thus potentially further enabling cross-disciplinary collaboration in the future.
Ian Roy, Library Director For Research Technology and Innovation and Founding Head of Brandeis MakerLab, gave an inspiring talk showing the diverse opportunities Brandeis offers to students, faculty and staff to use technology to further their academic interests. "It's a tremendously exciting time here at Brandeis," says Ian. "We have a multitude of teams collaborating across the institution to bring some really cool STEM innovation, art, and social entrepreneurship to fruition. That's one of the major strengths of Brandeis--we are small enough to provide these collision opportunities, and big enough to provide the people and programs to create breakthroughs."
The event marked Brandeis' second year of being selected as a site for NewCo Boston's open house event. "We're thrilled that Brandeis participated again this year in NewCo Boston, saysTom Hopcroft, CEO of MassTLC. "They have such a wide range of programs that combine breakthrough thinking from a wide range of fields. The Brandeis Innovation program is really putting Brandeis University on the map as a center of creative innovation in the Boston area."
As innovators from across the university's schools and departments showed at NewCo, Brandeis University offers a distinctive innovation environment, one charged with the excitement of few disciplinary barriers and a strong spirit of collaboration. With this level of willingness to question disciplinary labels, it will be exciting to see the  innovations that building more connections between the arts and sciences will bring.