The 8th Cohort of the Brandeis Innovation NSF I-Corps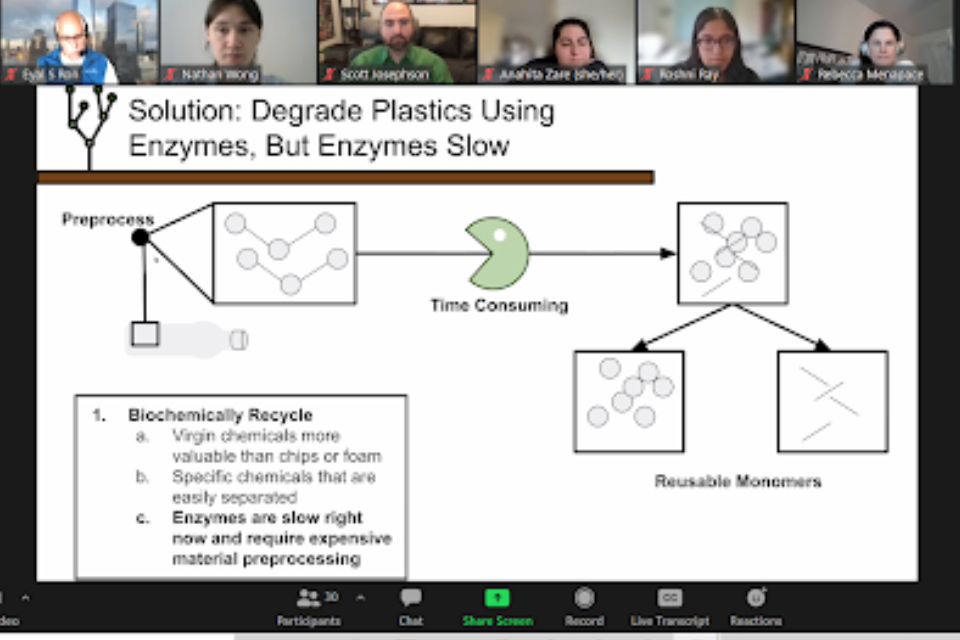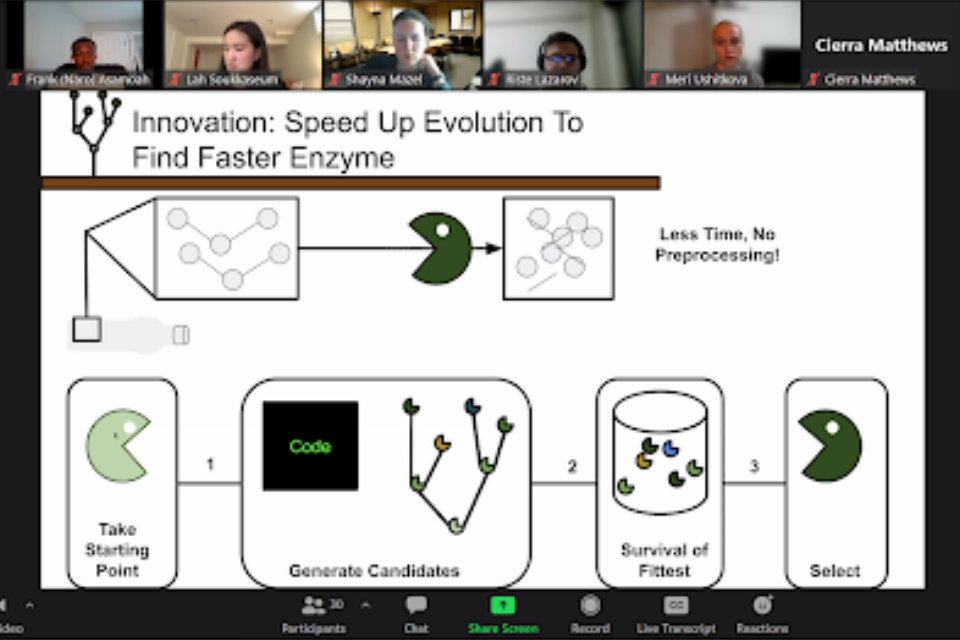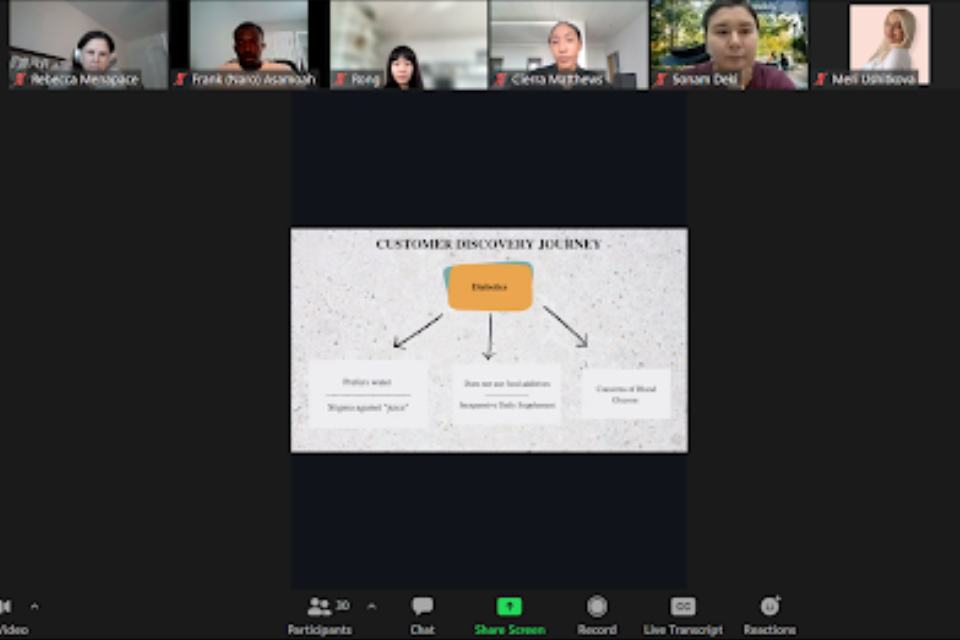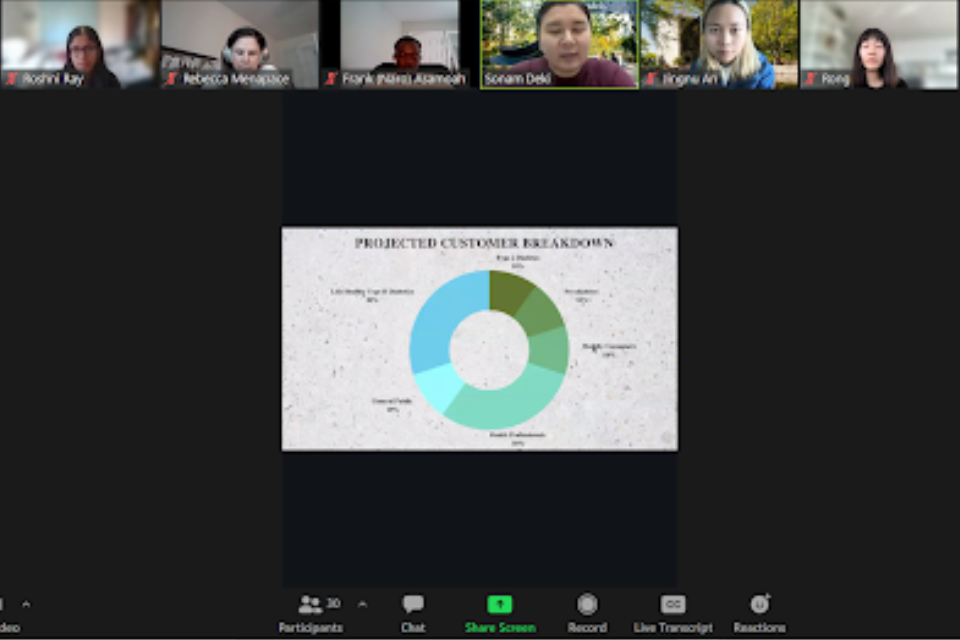 The 8th cohort of the Brandeis Innovation NSF I-Corps program wrapped up this month with a demo day on April 13, 2022. I-Corps Demo Day marks the culmination of weeks of work exploring the commercial potential of research conducted at Brandeis, in which interdisciplinary teams of business students and arts and humanities faculty and students conduct customer discovery to identify market needs for innovations born in the labs and offices of Brandeis.
This year marks the first time that students from Hampton University, an HBCU, participated in the Brandeis program. The collaboration between Brandeis and Hampton was designed to increase the pipeline of historically underrepresented undergraduates pursuing graduate STEM education.The collaboration is funded by a supplement from the National Science Foundation to the original grant creating the NSF I-Corps site at Brandeis, which is one of only 10 I-Corps sites in New England.
This cohort's teams functioned as virtual startups, each developing commercialization strategies for one of four promising technologies:
Palm to Calm, a palm fruit extract that shows promise in the fight against Type 2 diabetes, as well as offering antioxidant benefits
Cancer Fighters+, a new chemotherapy agent that may improve outcomes in breast, prostate, and other cancers
NextZyme, a sustainable biotechnology company that upcycles single-use plastics into new plastic material with the use of a special enzyme to break down the plastics.
TeamLift, an AI and blockchain-powered platform building the missing infrastructure for the skills economy through the first skills wallet
Teams conducted interviews with prospective customers, developed a feasibility study for bringing their products to market by identifying key needed features and benefits. They developed their business model through a customer-value proposition study, identified target customers and channels to reach them, and learned how to develop a Minimum Viable Product (MVP).
"I-Corps presents a chance to bring our work out of the lab and into the real-world, to try to find a practical application for it," said lead I-Corps Instructor Bozhanka Vitanova. "Innovation doesn't just happen in a vacuum; it appears when you put together people with different knowledge sets who might not have encountered each other before."
The cohort also strengthened the relationship between Brandeis and Hampton universities. "The I-Corps pilot program at Brandeis has been a great opportunity to help our talented students explore new business opportunities and make important connections," said Professor Jerald Dumas, who leads the collaboration at Hampton.
Overall, the cohort spent over 250 hours working on their projects, interviewed over 60 people, and connected with companies in over 12 cities across the globe to speak with potential customers.
Rebecca Menapace, Associate Provost for Innovation and PI for the I-Corps site, notes that "the experience of the I-Corps program is very powerful in helping our faculty and students to think about the larger impact of their research and how it might be translated into products or services that people will actually use."
The program participants will continue to have access to the many resources within the Brandeis Innovation program as they take their innovations forward to the next stage of development..