Brandeis Innovation Takes the National Stage at AUTM Conference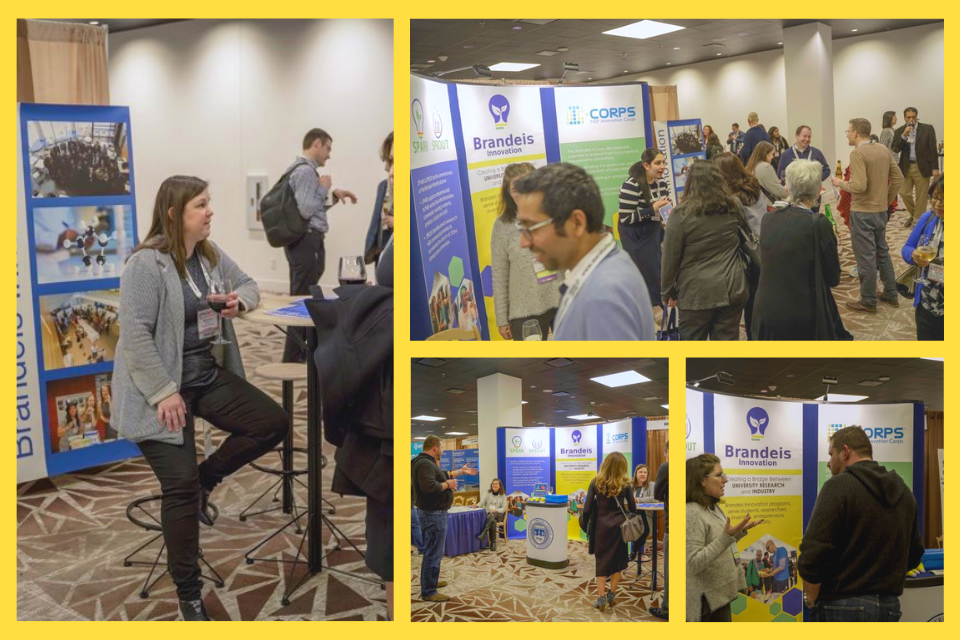 The Brandeis Innovation team visited Austin, Texas, to participate in the AUTM (Association of University Technology Managers) Annual Meeting from February 10-13. The conference welcomed technology transfer professionals and those in related industries such as biotech, law and venture capital, from all around the globe to network and learn from the industry's experts.
It was the first time Brandeis Innovation hosted a booth to showcase the university's technologies and programs to attendees. The technologies showcased cover a wide range of industries, ranging from therapeutics, research tools, and drug delivery mechanisms to data analytics, and more. Brandeis Innovation received overwhelming interest from the attendees, who were eager to learn about the innovative discoveries born in Brandeis labs.
In addition to presenting Brandeis' technologies, our staff also engaged in networking with industry professionals. The staff attended 15 formal partnering meetings with pharmaceutical and biotechnology companies, as well as meeting with venture capitalists. Numerous informal but valuable connections were also made throughout the event.
The AUTM 2019 Annual Meeting also featured a host of workshops and panels offering insights on the tech sector. Our staff attended professional development workshops on diverse topics including industry engagement, I-Corps integration, artificial intelligence, pitch coaching for researchers, and contract negotiation, where they learned useful tips that can be adapted to make Brandeis Innovation even more innovative and productive!