Brandeis Scientists Discover Potential ALS Treatment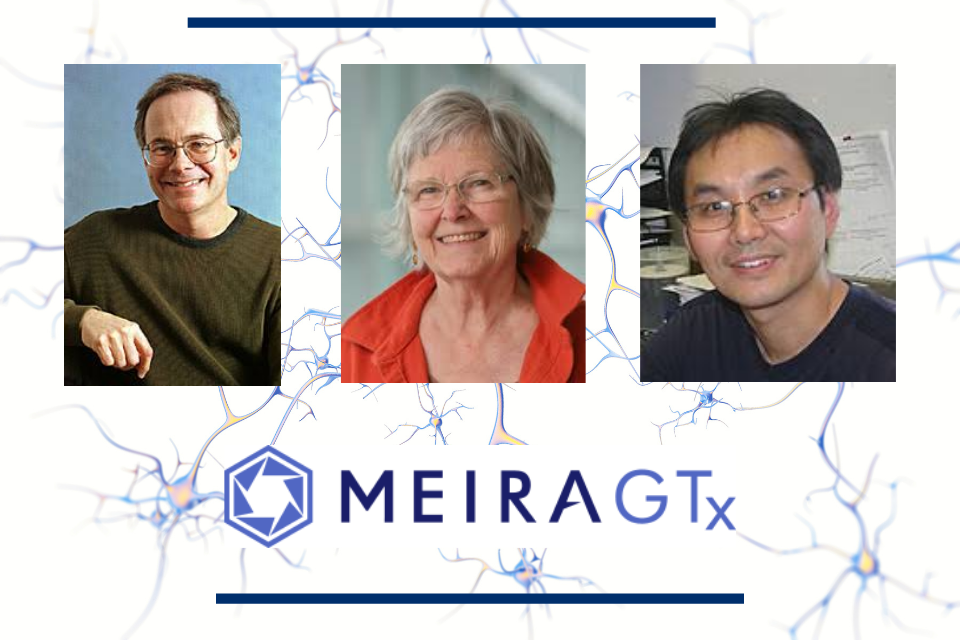 Brandeis researchers Gregory Petsko, Dagmar Ringe and Shulin Ju have developed a protein for use in gene therapy for the inherited form of Amyotrophic Lateral Sclerosis, or ALS. The invention was licensed to a Brandeis startup, BRI-Alzan which was later acquired by MeiraGTX, a New York-based gene therapeutics company for potential development into a life-saving treatment. The advancement in ALS research is facilitated by Brandeis Innovation's Office of Technology Licensing, which provided early-stage support in protecting and commercializing the technology and connecting Brandeis innovators to biotechnology pioneers who may potentially transform this invention born in the labs of Brandeis into new gene therapies. In addition, the team won funding support from the Brandeis Virtual Incubator through a competitive Sprout grant in 2011.
The discovery, which may lead to treatments that halt the toxic effects of mutated genes on cells, could reduce or eliminate the nervous system damage that occurs in the disease. The next step in the process of commercializing it will be further research by MeiraGTX, which is leading several gene therapy medicines. The company's researchers will further explore the discovery made by Brandeis scientists, translating it, if it continues to show promise, into a new gene therapy. The ultimate goal will be to extend life for ALS patients and reduce symptoms of the disease. 
"This is a really exciting moment for Brandeis," says Rebecca Menapace, Associate Provost for Innovation and Executive Director of the Office of Technology Licensing. "Brandeis University has significant expertise in neuroscience, and this new discovery is one of many promising breakthroughs that offer hope for progress against humanity's most challenging neurological conditions." 
About the Patent:  
This invention is US Patent 10,533,038, entitled Methods of reducing TDP-43-mediated neuronal cytotoxicity in amyotrophic lateral sclerosis by a UPF1 polypeptide or polynucleotide:
https://patents.google.com/patent/US10533038B2/
The patent covers the protein that is integral 
to the gene therapy, as well as the therapy itself. Additionally, we have patents issued in Australia and Europe and further pending applications in US and other countries.
Date Licensed: 
BRI-Alzan was created as a Brandeis University spin-off company to commercialize the discovery, May 1, 2013
BRI-Alzan acquired by MeiraGTx: December 31, 2015
About the Researchers: 
Gregory Petsko is the Gyula and Katica Tauber Professor, Emeritus, in biochemistry and chemistry at Brandeis University. He is also Professor of Neurology at the Ann Romney Center for Neurologic Diseases at Harvard Medical School and Brigham and Women's Hospital. A member of the National Academy of Sciences, the National Academy of Medicine, the American Academy of Arts and Sciences, he is renowned for his discoveries of treatments for neurodegenerative diseases. 
Dagmar Ringe is the Harold and Bernice Davis Professor in Aging and Neurodegenerative Disease at Brandeis University. She was a Program Officer for the Program in Biophysics, Molecular and Cellular Biosciences, Division of Biology at the National Science Foundation (NSF) for many years as well as serving as Deputy Division Director, Molecular and Cellular Biosciences, Division of Biology, NSF. She is noted for her extensive contributions to the science on neurodegenerative diseases. 
Shulin Ju is a Postdoctoral Fellow at Brandeis University with extensive publications in genetics, focusing on the genetic bases for neurological disorders.
About MeiraGTX: 
MeiraGTX is a gene therapeutics company that specializes in clinical-trial stage advancements for serious disorders. The company is currently working on six different areas of research. The Brandeis invention is their only current ALS treatment. You can learn more about MeiraGTX here: https://meiragtx.com/