Innovation Showcase Celebrates 5th Year of Celebrating Brandesian Breakthroughs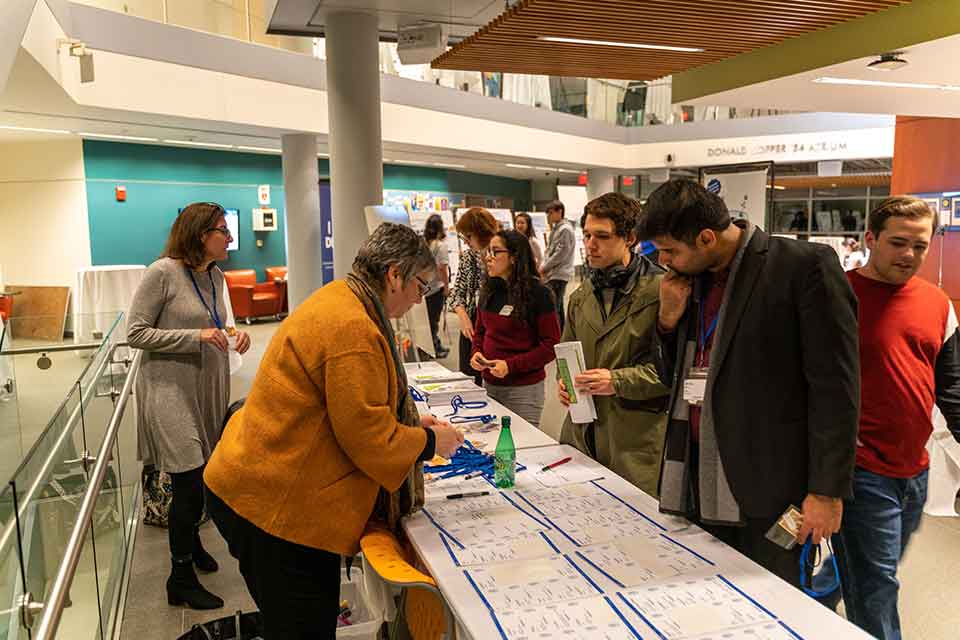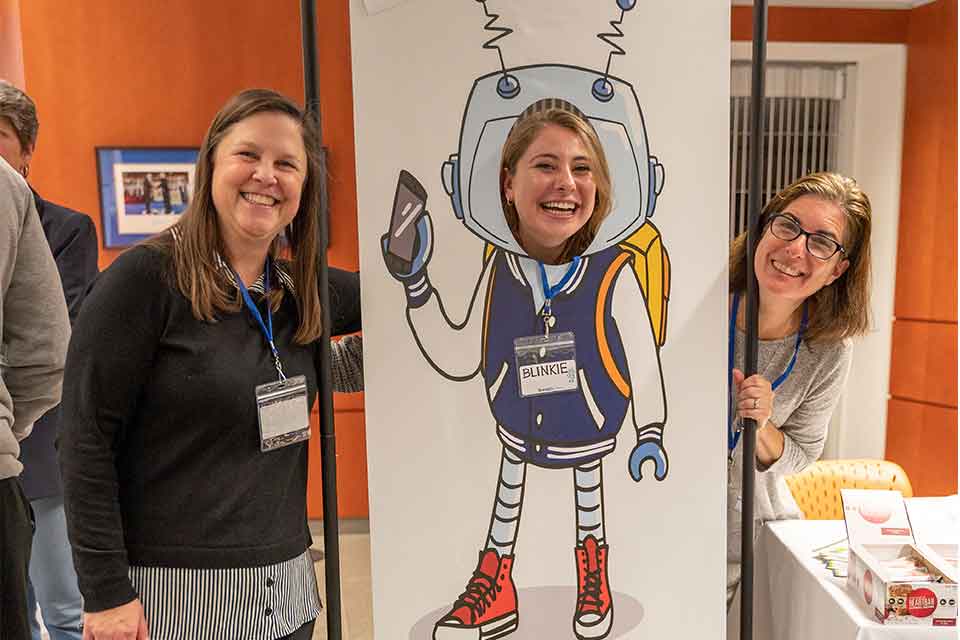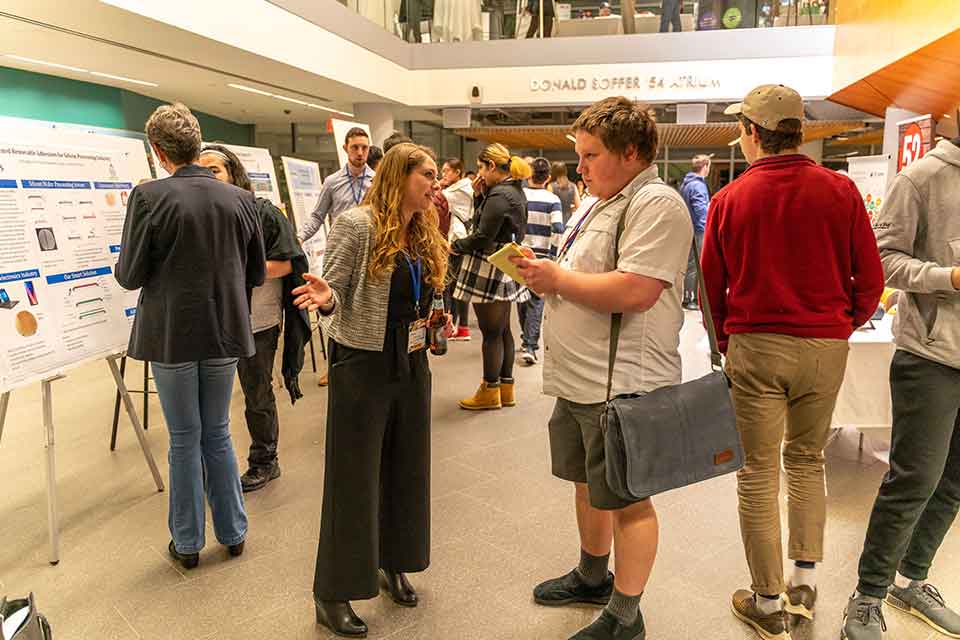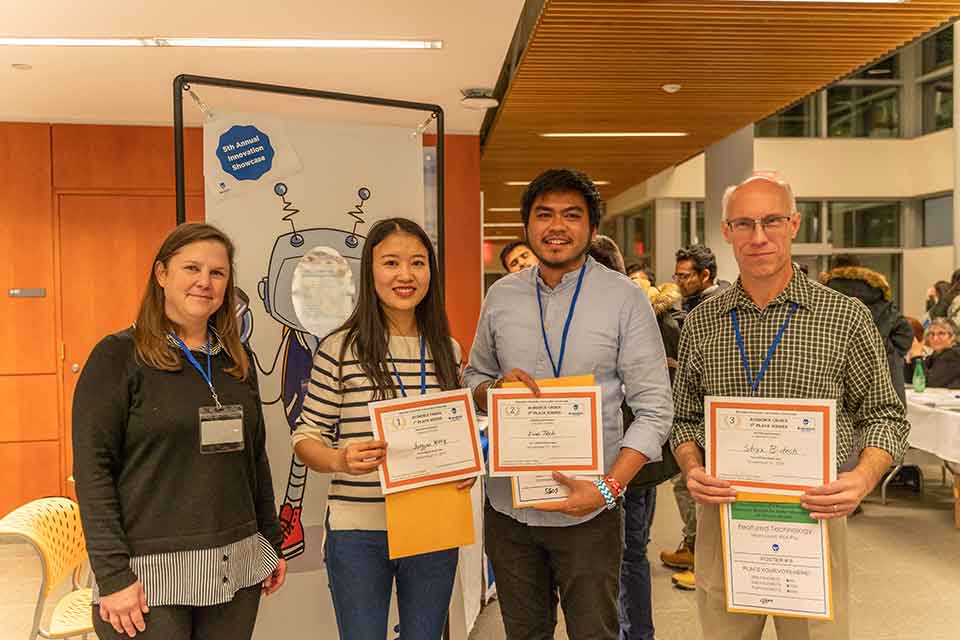 The fifth annual Brandeis Innovation Showcase was one for the record books in more ways than one. It a milestone anniversary in the history of the Brandeis Innovation Center, celebrating five years of diverse innovations across the University. Once focused on bench research only with the Sprout program, Brandeis Innovation has expanded its programs to include the full gamut of entrepreneurial ventures.
The first Showcase integrated the long-running Sprout program with the then-newer Spark cohort and continues to do so each year. Spark supports research in social enterprise, fintech, consumer products, and any other non-bench research that has the potential for economic or social  impact. In addition, funded by a National Science Foundation grant, the I-Corps program provides support for STEM research with high commercial potential. Together, the Sprout, Spark, and I-Corps programs provide opportunities to all Brandeis innovators across all schools, including undergraduate and graduate students, faculty, and staff. It is a comprehensive program supporting entrepreneurship, yet maintains the close-knit, collaborative spirit for which Brandeis is known. 
This wide range of innovation was on full display at the Innovation Showcase, which took place Nov. 21 at the Shapiro Science Center. Among the inventors sharing their discoveries were a range of Brandesians from different industries. 
Rick Roy, PhD, '18 and his team, participants in I-Corps, shared a wearable blood chemistry monitor that will help chronic illness patients manage their conditions by tracking early markers of disease change. With 45% of Americans living with at least one chronic condition, the impact and market for the solution is widespread. 
Abdishakur Ahmed, MA '20 and Artdeansyah Dilaga, MA '20 and their team promoted their startup Kaabtech, which commercializes sustainable tools for the African market, bringing more efficient agricultural technologies to African farmers. Their first technology, Somlite, aims to provide reliable and affordable solar irrigation energy-systems to smallholder farmers in Somaliland. Climate change has made rainfall unpredictable and unreliable, leaving farmers to rely on groundwater for farming. Somlite replaces current diesel irrigation systems with this more-sustainable platform.
Gabe Bronk, Brandeis B.S. '11, PhD '18, Ariel Xie, MS '20, and Vivekanand Vimal, PhD '17 and their team showcased their growing nonprofit, Reach Into Research, which plans to transform high school science education by creating media that teaches science with humor and the latest pedagogical frameworks. 
Prof. Lizbeth Hedstrom and Xingyou Wang, a doctoral student in chemistry, are working on new drugs to fight tuberculosis. Targeting recently-analyzed enzyme pathways, their proposed methods would work differently than existing drugs, providing new hope against antibiotic drug resistance. 
Diego Placido, BA '15, Samantha Malmberg, MS '20, Xiaotong Liu, MS '20, and Francis Hwang, MPP '20, are the team behind Effy. Effy is a research-based service that assesses cognitive performance and provides immersive and interactive cognitive enrichment exercises through augmented reality and artificial intelligence. It focuses primarily on components of visual attention and executive functions to help diverse users improve cognitive function.
The night's Audience Favorite winners were the Roy team, KaabTech, and the Hedstrom team, each taking home prizes as among the most popular technologies of the evening. 
Whether a faculty member or an undergraduate, Brandesians who participated in Innovation programs cited the skills they learned from training programs, the mentorship provided by the program's active group of industry experts, and the camaraderie fostered by the cohort model of the virtual incubator program. First-year student Daniel Hariyanto, '23, a current Spark participant, said "I really, really love Spark," noting that he's learning skills from organizational leadership to entrepreneurship. "I think it's a really cool endeavor... and I recommend it" to fellow students. 
The event also marked the debut of Blinkie, a lovable robot character who acts as the Brandeis Link to Innovation and Entrepreneurship. Blinkie personifies the spirit of innovation at Brandeis: resourceful, empathetic, and collaborative. They are the face of the Innovation Resource Guide, an online directory of innovation opportunities at Brandeis or available to the Brandeis community in Boston and beyond.
From its humble beginnings as an afternoon poster session, the Brandeis Innovation Showcase has grown into a focal event that brings the Boston innovation community to the Brandeis campus to see the university's diverse innovation activities. Representatives from local companies were on hand, as well as tables from local incubators, employers, and innovation organizations, including Steel Signature, Venture Cafe, and the Mass Technology Leadership Council. As the Sprout, Spark and I-Corps programs enter the next year, the support from fellow innovators, on and off campus, continues to help Brandeis entrepreneurs and researchers shine as leaders in creating remarkable solutions to global challenges small and big.