SPARKing Innovation: Think like an Entrepreneur: Robotics Club Project Becomes a Startup
This is the first of several articles featuring startups that came out of the 2019-2020 Spark cohort. Spark is an introductory entrepreneurship program sponsored by the Hassenfeld Family Innovation Center. Every Fall, students of all disciplines are welcome to participate in a four-week training program. At the end of the program, teams are eligible to apply for funding through SparkTank, a pitch competition. Through Spark, students are supported in the process of bringing their ideas to life as a business. They receive training, mentorship, and funding. If you are interested in learning more about the program, read more here or reach out to hliu@brandeis.edu.
"Two geeks with a great idea, and no business underpinnings," said SparkTank judge Sean Rush about Embedded Helper, a Brandeis startup seeking to make coding more accessible to people of all levels of programmers. Rush, the president of Junior Achievement, is in a private room deliberating with fellow judges. They have just finished listening to 13 pitches from red algae additives for cow feed to branded reusable straws, and now, they have to make the challenging decision as to how much money to reward each team, if any. 
Brandeis innovation hosted its annual SparkTank Pitch Competition in February of this year. SparkTank 2020 consisted of students pitching to a panel of judges for up to $5,000 of funding with the opportunity to earn another $5,000 in the Summer. 
The "two geeks" that Rush refers to are undergraduates Philip Bonmassar '22 and Jacob Smith '21. They had built a system, Embedded Helper, that organizes Arduino code. Smith had started this project in the Summer of 2019. Smith, who is the president of the Robotics Club and teaches Arduino workshops to Brandeis students at the library, wanted to make programming easier for Arduino users. He has already been using his software to teach high school students how to use Arduino.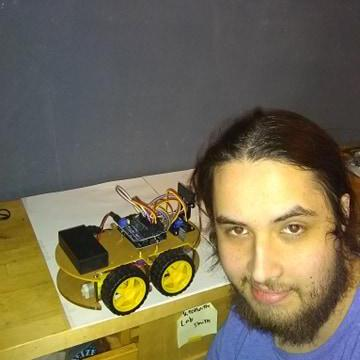 The judges seemed conflicted by Embedded Helper (known as Arduino Helper at the time). The consensus aligned with Rush's thinking. Embedded Helper's presentation clearly demonstrated their technical aptitude but revealed a limited knowledge of the business skills needed to build a startup such as creating sensible business models and managing finances. After all, both students are computer scientists with little to no business experience. 
It seemed the judges believed the team could overcome this challenge. Ultimately, the team was awarded the full $2,500 they had requested and received a fastrack spot in the MassChallenge accelerator program application. 
Within weeks of receiving the judge's feedback and consulting with mentors, the team had hired a business member, Aria Pradhan '21, using their Spark funding. Pradhan is a  business and economics major and has served as a co-chairperson for Brandeis's Student Funds Allocations Board. 
Pradhan's influence has helped Embedded Helper orient themselves to start thinking like a business. Additionally, Smith noted that MassChallenge's judges felt Embedded Helper seemed more like an academic project. 
They have continued to make great progress transforming a hobby project into a software and services startup. They have launched a website, refined their value proposition, and pitched at the MassChallenge Accelerator. At present, they are preparing for a beta test, a trial of their highly developed product. 
"You've got to be curious and self-motivated to learn and accomplish things, but many random students fit that description. There's also a certain amount of confidence you need," said Smith on students who would be fit for the Spark program. He suggested many students,  especially Brandeis students, are passionate and skilled, but hesitant to engage in a business program "where they have to pitch themselves. That's the biggest obstacle to joining Spark."
Smith seems to fall into this category of being passionate and skilled, and he cited his desire to learn and willingness to take risks as a source of confidence in joining Spark. 
"Worst case scenario no one accepts the idea, and I don't get anywhere. That's still learning for me. I think of things as opportunities, so I'm willing to take risks," said Smith.
His ways of thinking share a lot in common with the lean startup methodology. It consists of a series of testing, applying feedback, and rebuilding. Every test is an opportunity to learn, gather new feedback, and improve. By treating his startup as a learning experience before a business venture, he adapts to feedback effectively and seeks to learn how to close his knowledge gaps.
Bonmassar has also approached building Embedded Helper with a similar perspective. When Smith approached him about working together, Bonmassar accepted because he was interested in learning entrepreneurship. 
"I have learned failing is a natural part of the learning process of starting a business. Our initial assumptions of who our customer was, what they wanted, and what the problem was all turned out to be wrong. We are still trying to figure that out." added Bonmassar. 
"I would have approached the startup process really wrong without Spark and feedback from mentors because I would have focused too much on the solution and the product rather than the problem that we are trying to solve," said Bonmassar.
It seems like the "two geeks" plus a third now are beginning to pin down their business model. Perhaps, the best example of their growth from a product to a business-focused mindset is the evolution of their value proposition. At their SparkTank pitch, their solutions slide read "the first tool that automatically organizes Arduino code according to best practices." Under this line, they listed "organize your program, save time, and easier to change." 
Their present value proposition according to Pradhan is "this product saves hours and hours worth of work for software engineers. Those hours and hours worth of work are extremely crucial because it generates so much more revenue for them; it optimizes their time."
For Bonmassar, Pradhan, and Smith, there is a long way to go and a future of possibility, and they are just getting started. This is their first stint at building a startup, but their collective skillset and willingness to learn has allowed them to pivot into a better product thus far. They are beginning to overcome the challenge of embracing business principles that the SparkTank judges foreshadowed. Can they do the same with the many challenges they will continue to face? 
Learn more about SPARK here. 
(A visual representation of how Embedded Helper would simplify code. These images were shared in their SPARKTank pitch deck.)