HackMyPhD- a free program for Ph.D. students that is worth a million!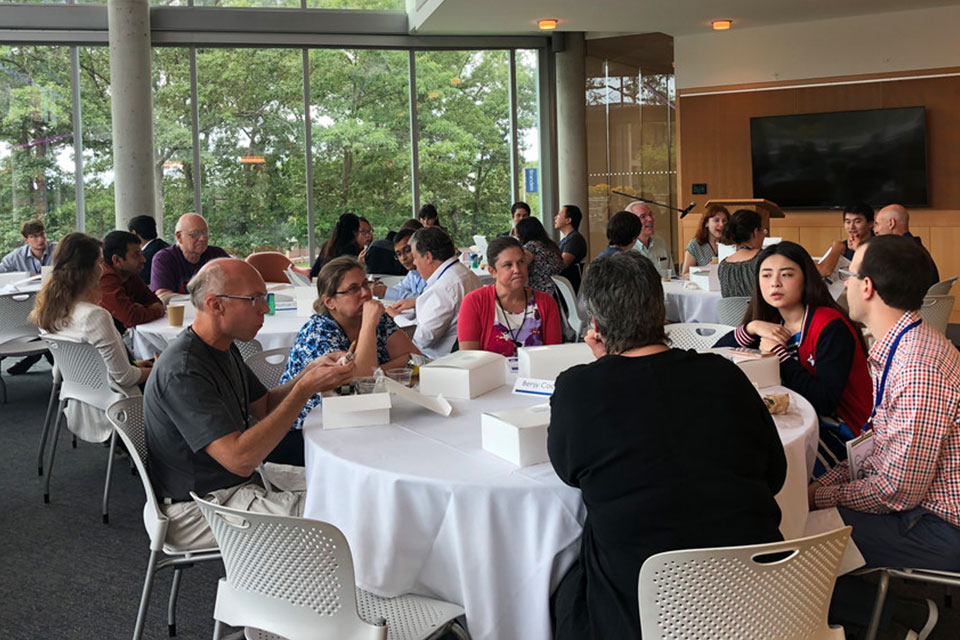 You are a graduate student and finishing up your Ph.D. As the end of your program grows closer and closer, you're wondering what your next move looks like: should you pursue an academic path, enter private industry, government or the nonprofit sector? What about launching your own venture?
HackMyPhD is an annual event open to all and free for Brandeis community members. This conference provides students with concrete ideas on applying what they learn in their PhD studies in all different ways. Through panel discussions, academic and career resource tables and rich networking with diverse people in their field, the program opens up possibilities for graduate students looking towards their post-PhD careers. HackMyPhD opens graduate students to career opportunities in both academia and industry. In addition, it also helps students learn about entrepreneurship, which in turn is useful to both those who leave academia and those who pursue academic careers. With many STEAM graduate students pursuing critical research, the opportunities for translating that research into commercial products, and launching a startup based on that product, abound.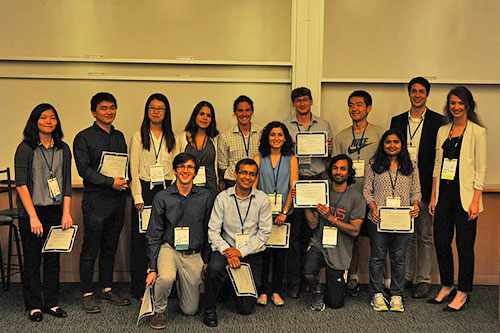 After attending this year's program, Nathan Wong's eyes were opened to the possibility of work outside the world of academia. Says Nathan: "I didn't even know what I didn't know." Wong shared that he never considered pursuing a career in industry. After coming to HackMyPhD, he was interested in more new experiences and career opportunities outside academia. Wong is excited and hopeful to continue to search outside of the box and not feel like he has been confined to a specific career because of his degree.
Adrianna Shy is another Brandeis Ph.D. student who was inspired by the speakers at HackMyPhD. Shy spends a majority of her day in the lab and feels that her particular environment encourages a career in academia so strongly that she did not know practical ways to explore her options outside of that realm. "HackMyPhD made all the opportunities I knew were out there so accessible."  
After hearing the panelists speak, Shy was relieved to hear how smooth the transition from academia to industry can be and feels free to explore worlds outside of teaching or bench research. The Brandeis University Career Services office is often underused but is powerful for students needing access to tools.  Shy expressed how in the past she had been hesitant to seek out help, but after meeting the team and getting excellent career advice, she will be more likely to visit them. The Career Service Center guides students in their professional walk to discovering where they will thrive--in whatever career and sector they choose.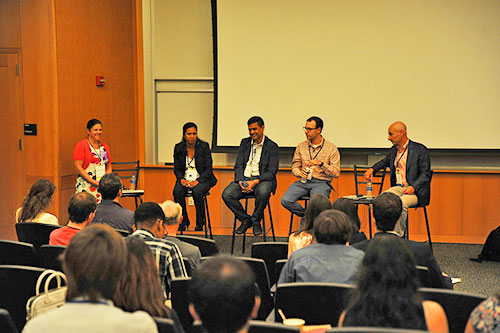 Brandeis Innovation, the team behind HackMyPhD, believes in students sharing their experiences with peers. This year was a special one, as Brandeis Innovation's first cohort of I-Corps Fellows debuted the innovations they had developed over the course of the summer. Earlier this year, each team of Fellows had received funding, training, and ongoing mentorship to pursue commercializable research projects. They gathered in the Mandel Center to present their ideas and share the experiences they had in pursuing an entrepreneurial project. This year's cohort presented projects that ranged from recycling programs to practical ways of promoting innovation through technology in education.
Zachary Knecht was one of the Fellows working on the project FLYght. After this project, he's interested in pursuing entrepreneurial ventures further. He appreciates learning better networking skills as part of the program. He found that while it is intimidating to talk to a range of new contacts, especially about your ideas, it is worthwhile. Learning entrepreneurial skills can, like the critical thinking skills learned in PhD programs, translate to a wide range of careers. While some Fellows and other participants will launch startups, many more will be able to craft more satisfying careers as researchers, faculty, and business leaders with the entrepreneurial skills learned in the program. Says Zachary: "The skills and resources that I learned through HackMyPhD will be invaluable to my scientific career going forward. The ability to purposefully present ideas and effectively network are equally critical for professionals in academia and industry." 
At the end, attendees came away with valuable insights:
Do not be afraid to think outside of the box and ask questions about your future.

Recognize the power you have with your Ph.D. and do not let it limit what you think of your capabilities.

Explore the multitude of possibilities that are out there for you to discover.  
Most importantly, attendees, speakers, and Fellows emerged with a newfound sense that career paths are becoming more individual. "HackMyPhD is only the beginning, where attendees get inspired by peers and mentors," says Bozhanka Vitanova, I-Corps Instructor and the lead organizer of the event. "Brandeis Innovation offers multiple opportunities to turn that inspiration into action. Through joining the NSF I-Corps program, applying for Sprout funding or joining one of the hackhatons or startup weekends on campus, graduate students can make the most out of their time at Brandeis and proactively build the skills and meet the right people to pursue any career they choose."