HackMyPhD Returns for Third Successful Year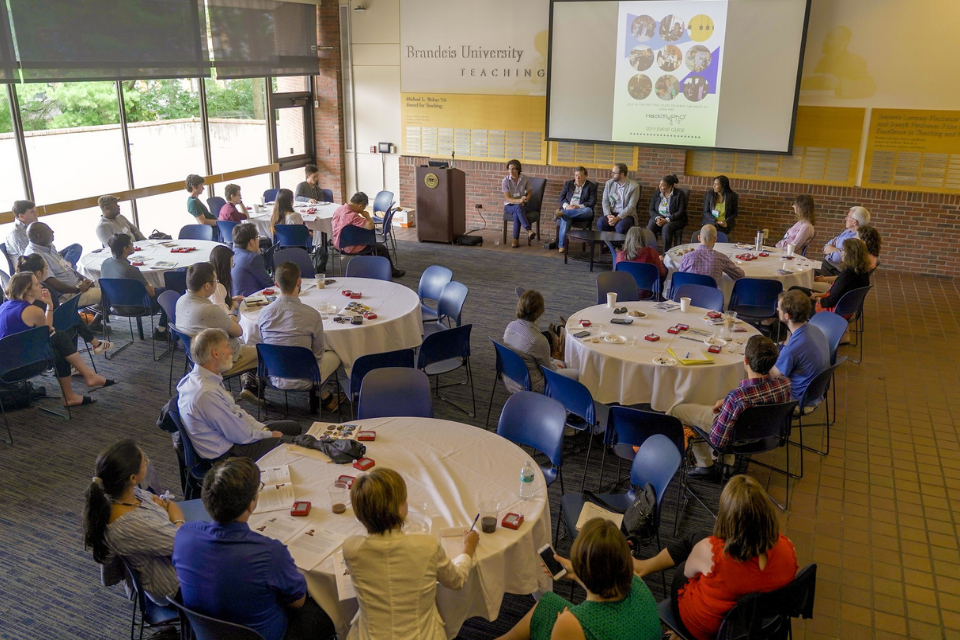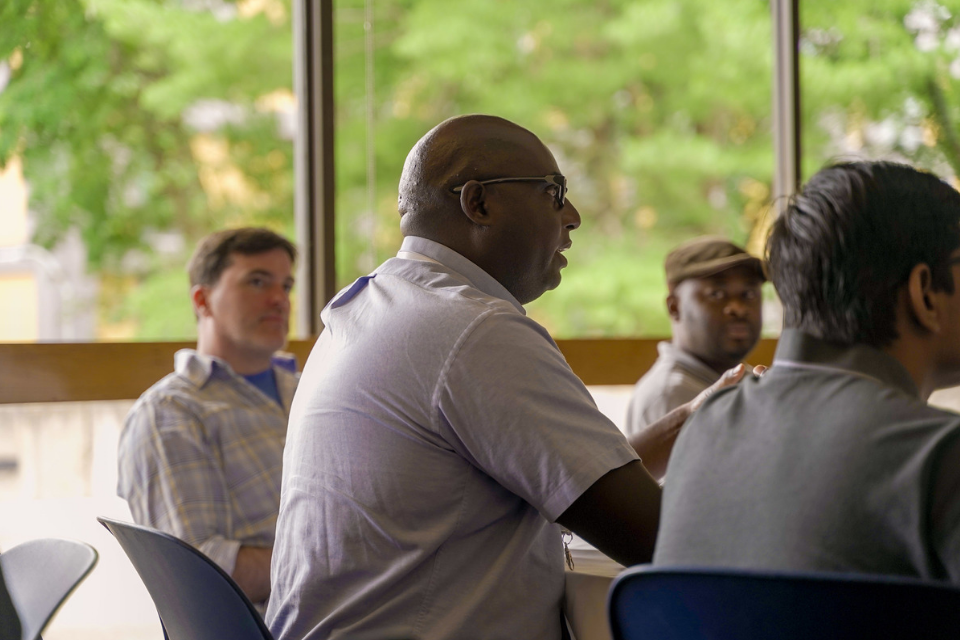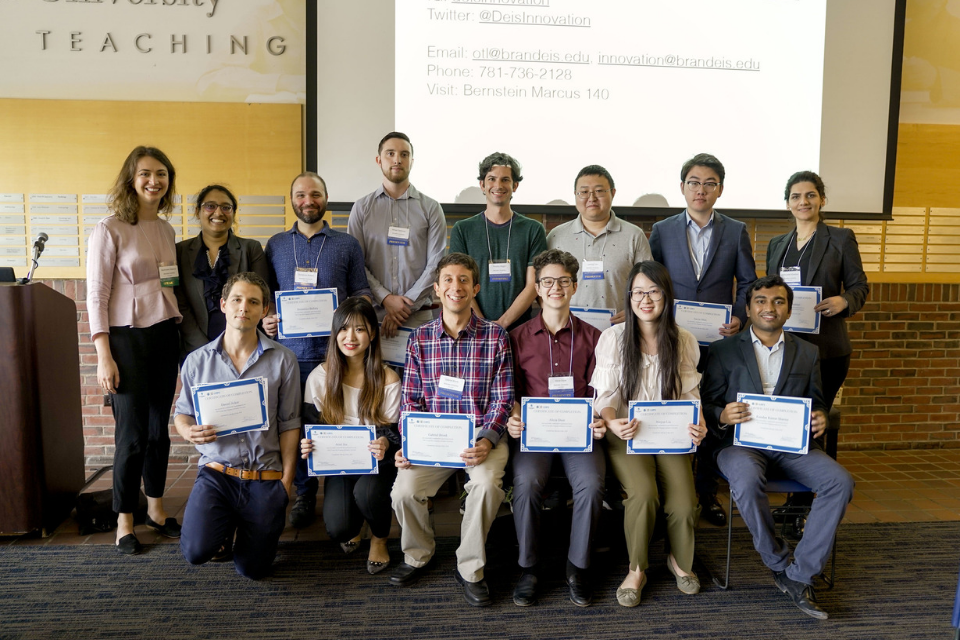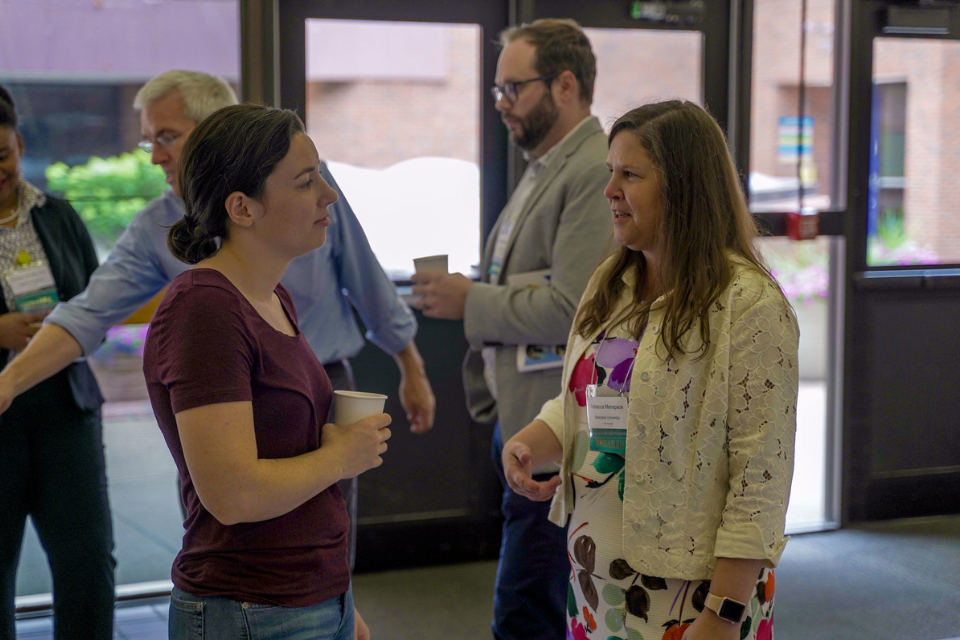 The 3rd annual HackMyPhD returned to Brandeis this July 18, offering advice, connections, and support to Brandeis University graduate students as they contemplated career paths. The aim of the NSF-funded program, the brainchild of the team at the Office of Technology Licensing and the Hassenfeld Family Innovation Center, is to help graduate students learn about the entrepreneurial path and expand their career horizons. The event was generously funded by the Hassenfeld Family Foundation.
The goal is not to simply explore alternative careers to academia, or the alt-ac path. Instead, it's about helping PhD and Master's students learn how a mindset of entrepreneurship can help them, inside and outside of academia. Speakers included STEM PhDs who have left academia entirely to launch successful startups, postdocs who plan to balance research and teaching with innovative commercial projects, and those employed successfully in private industry. The myriad opportunities available to STEM doctorate holders was evident in the roles of the afternoon's panelists:
Anne Joseph, PhD '16, works at Biogen, identifying and evaluating new technologies within their External Portfolio Evaluation Unit. She has also worked at Back Bay Life Science Advisors, leveraging her scientific expertise to help both startups and large-cap companies navigate complex R & D decisions.
Nathan Cohen, PhD (BA '77) is CEO of Fractal Antenna Systems. He made the move to launching his own startup after working at NASA, MIT, and Harvard University, moving from academia to the public sector to becoming a CEO. He holds over 55 patents with 80 patents pending, and remains active in research as Managing Editor of the journal FRACTALS.
Sean Kevlahan, PhD, earned his degree in bioengineering and launched a startup that was acquired by Bio-Techne. He now directs Cell and Gene Therapy at the company.
Cristalyn Rhodes, PhD, went from the lab to an innovative venture firm as an associate at Flagship Pioneering. 
Moderator David Waterman, PhD '18, describes himself as a dual-career scientist and entrepreneur: he is currently both a postdoctoral fellow at the Koch Institute for Integrative Cancer Research at MIT as well as a co-founder of GreenLabs Recycling.
David Waterman's experience at Brandeis Innovation helped set him on his current entrepreneurial path. He was a 2018 I-Corps Fellow here at Brandeis Innovation, which is one of only six I-Corps sites in Massachusetts. He was also a 2018 Sprout grantee, taking his project into the I-Corps program. The Fellowship enabled him and his team to develop GreenLabs into a successful venture, providing funding, mentorship, and training. 
Getting early support for whatever path you choose, seeking out mentors, and being proactive and creative were themes throughout the seminar. Panelists urged attendees to be advocates for themselves, reach out to others whose paths they wish to emulate, and engage with peers. Building a network is critical to entrepreneurial success, no matter how defined: in the lab, or in the boardroom.
Just as David found, part of that critical network can mean support from one's institution, and here at Brandeis Innovation, that support often comes in the form of an I-Corps Fellowship. Rounding out the afternoon, the Summer 2019 I-Corps Fellows showcased their work, highlighting the best of graduate-student entrepreneurship currently being done at Brandeis. All I-Corps Fellows pitched their emergent startup ideas, which they have been working on diligently over the summer. The audience voted after the pitches, choosing Enoch Therapeutics as the winner. 
Enoch plans to use artificial intelligence to identify high-quality drug formulations for degenerative disease. Their therapeutics will buffer terminally differentiated cells and prevent their entry into degenerative programs. Their machine learning models will learn general representations of the regulatory networks governing mammalian cells. Enoch Therapeutics incorporates causal relationships into their models using novel algorithms. 
Runner-up Reach Into Research aims to create science-education videos and relevant activities for use in high school classrooms. While current science videos go into depth, they are not engaging or are engaging but do not clearly explain concepts. Their videos will "teach challenging content while also being very funny." Broadening the scope of Brandeis Innovation, this team also included a Waltham High School student, the first to participate on a Brandeis I-Corps team. You can learn about all current and recent I-Corps teams here
HackMyPhD brought together its usual diverse array of participants, from students to faculty to the Boston startup community. Bringing together successful past Fellows from the I-Corps programs with this year's participants, it was an apt illustration of the exciting directions in which an entrepreneurial graduate path can lead. This year, more than ever, it demonstrated the many doors open to today's STEM doctoral or Master's graduates.