Leana Silverberg Finds Success as a STEM Entrepreneur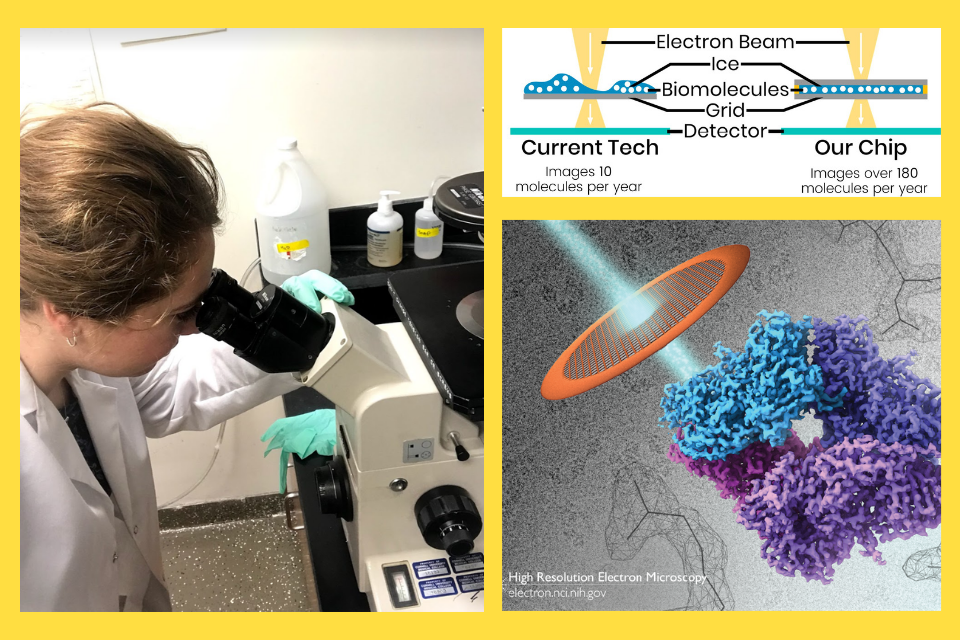 Leana Silverberg, BS '18/MS '19, was fed up with her phone and her phone charger dying. When this happened, she was not only without a phone, she was also without a charger. She came to the Office of Technology Licensing's (OTL) Sprout program her freshman year wanting to work on this problem specifically. She had an idea to harness a person's energy from their movements as a way to keep her devices charged. She discussed this idea with one of her professors who then encouraged her to apply for a Sprout grant.  To her dismay, she didn't get the grant. Rather than get frustrated and give up, Leana focused on understanding where she might have gone wrong. Eventually she learned that she did not focus enough on the business side of the problem: the strategy and commercialization. What she needed to do was to combine the science with better entrepreneurial understanding.
Reinvigorated after summer break, Leana began her sophomore year and continued to look for ways to learn more about innovation through the resources available to her at Brandeis. She received an invitation to attend the 2015 MassChallenge awards from the Hassenfeld Family Innovation Center (HFIC)--a new partnership between the OTL and the Brandeis International Business School. She was so intent on learning more about innovation that she skipped a quiz to attend. Today, four years on, she's a MassChallenge finalist as the CEO of a startup with Brandeis roots.
In her junior year, the position of Startup Champion opened up at HFIC. This complemented her academic pursuits perfectly. Leana began applying her classroom teachings to her real life business goals. She was able to understand and apply immediately the concept of "learn and experience," as she became excited about understanding the business side of science and technology. As she started the last year of her five-year Bachelor of Science/Masters of Science Biotechnology Program, Leana simultaneously worked with the Brandeis NSF I-Corps™ Site program. 
When one of the I-Corps projects, EMet Nanotech, received acceptance into the prestigious National I-Corps Teams program, she jumped at the chance to be the team's co-entrepreneurial lead. In this role, she worked on researching product/market fit and developing a business. EMet Nanotech was originally formed when Brandeis researcher Joel Meyerson, PhD applied for and received a Sprout grant from OTL.  Making it to the National program was a game-changer both for the startup and for Leana's growth as an entrepreneur. Through conducting many customer discovery interviews, conversations in which startup teams speak to potential customers, Leana helped the team refine their business idea. 
At the beginning of the National program, EMet Nanotech was known by a different name. But Leana and the team wanted to create a name that connected with both Brandeis values and the technology at hand.  Emet means truth in Hebrew and is prominent on the Brandeis seal. EM stands for electron microscopy; thus the name EMet Nanotech was born.
 The name was new but their mission was the same: better sample preparation for electron microscopy, which could lead to more efficient scientific research processes. Leana calls this stage the "full learning experience" where the teachings, because they were application-based, accelerated her learning. In other words, the program helped her see the technology's commercial viability. Through this training, the EMet team saw potential in being able to revolutionize electron microscopy, which is vital to effective drug design. At the same time, the NSF I-Corps National program gave her the strategy, and the information to put together the strategic business model for the startup. 
The company is now trying to reduce sample complexity to thereby improve and revolutionize electron microscopy by making results more readily reproducible. Leana was finally learning to be comfortable with change as it helped her continuously develop and grow. Leana credits her personal growth to her amazing support team. 
Leana found that she received a lot of helpful advice from her community. The most important was to listen and truly internalize the advice that she was given. Through these experiences, she met lots of people who were willing to lend their expertise to understand the components of a successful startup, what next steps to pursue, and how to improve. Especially helpful was maintaining relationships over time. She was always careful to listen as the advice that she was given might apply at a future point. Through the network she built at Brandeis and I-Corps, Leana was able to connect with different pharmaceutical companies with an opportunity to change the drug design pipeline.
As Leana starts at MassChallenge, she has several goals for the summer ahead: first, to create a network of potential customers for when their tech is ready to launch, secondly, to use the network for mentors and other startups, and finally, to procure the next round of funding for EMet Nanotech. Because the biotech ecosystem has great resources, Leana feels she will be able to develop new connections as well as her community of customers, ensuring success and growth for both herself and the company.