Brandeis to Host Panel on Increasing Diversity in STEAM as Part of NewCo Boston Festival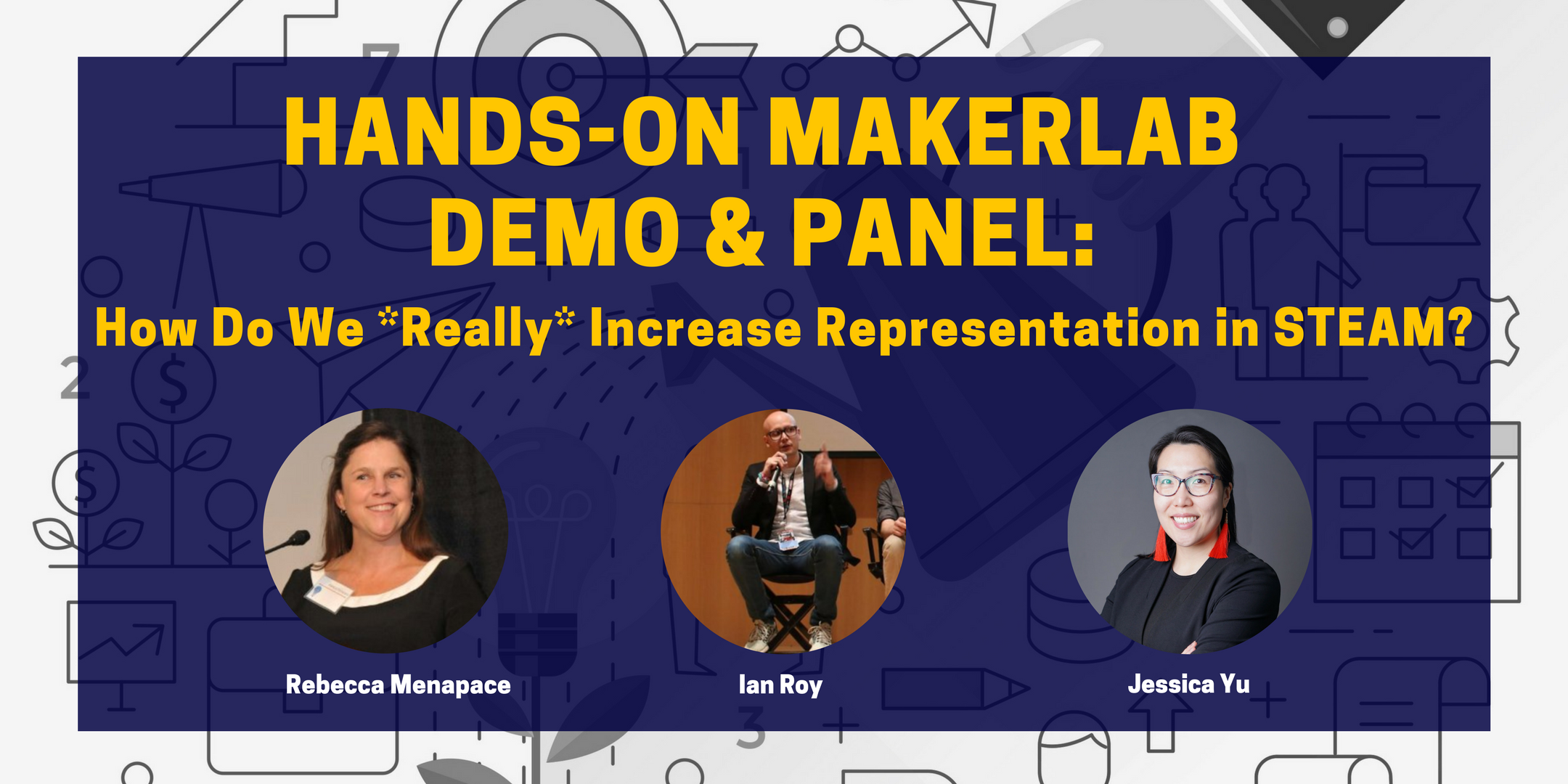 Spring 2017 to Spring 2018 marks a watershed year for Brandeis' innovation programs. In this 12-month period, we have won a National  Science Foundation I-Corps™ grant, making Brandeis one of only four I-Corps sites in Massachusetts. The March Mass Innovation Nights event, MIN 108, featured exclusively Brandeis-affiliated innovations. And now, we're sharing our community's achievements in STEAM with the broader Boston innovation community once again during NewCo. This will be the first time that Brandeis University throws open its doors to the Boston tech community in this way, participating in Boston's largest technology open house festival, which takes place April 10-12. 
Our panel on Wednesday, April 11 will focus on an issue very important to us here at Brandeis: making STEAM initiatives more inclusive and available to a more diverse audience  than ever before. As the United States as a whole looks at how we can do better in bringing more voices to the table across industries, we here at Brandeis are proud of our long heritage of proactive inclusion. The panel will bring together experts from the corporate world, academia, and creative fields, sharing their insights on how to connect more emerging professionals with today's great opportunities in STEAM.
Moderating the panel is Brandeis Associate Provost for Innovation, Rebecca Menapace, who also serves on the National Innovation Network and Venturewell's Community of Practice on Diversity and Inclusion, part of the National Science Foundation's I-Corps program.  "Diversity and inclusion are issues that mean a lot to me. I'm proud of how we've been able to get a really diverse group of changemakers together under the Brandeis Innovation umbrella. Just over the past couple of years, we've seen tremendous expansion in the cultures represented globally, as well as increasing gender balance."
Rounding out the panel are Jessica Yu, Human Factors Engineer in the Human Systems Integration, Visualization, and Decision Support department at the MITRE Corporation, who recently headed up MITRE's College Recruiting and Student Program where she was responsible for setting the strategy to engage students across the country. The MakerLab's Ian Roy will also participate, sharing his unique perspective on how MakerLabs can become a fulcrum for creating STEAM opportunities.
The panel will take place in the Goldfarb/Farber Library at 10:30-11:30am, Wednesday, April 11. Before and after the event, attendees are encouraged to drop by the MakerLab table, where the MakerLab team will be showcasing their own diversity and social-justice efforts. Light refreshments will be served. If you are a member of the Brandeis community, you can register for free here. External attendees must register via the NewCo Boston Festival portal, here. 

Panelists 
Rebecca Menapace, MBA, CLP
Associate Provost for Innovation & Executive Director of the Office of Technology Licensing, Brandeis University
Rebecca Menapace, MBA, CLP is the Associate Provost for Innovation and the Executive Director of the Office of Technology Licensing at Brandeis University. She is responsible for advancing the university's academic mission of research excellence by pursuing strategic industry partnerships in a highly competitive business and academic environment. She actively supports science faculty, undergraduates, graduate students and post-doctoral fellows in commercializing their discoveries for the public benefit, and provides leadership and management for all of Brandeis's intellectual property through the Office of Technology Licensing.
Prior to Brandeis, Rebecca spent 12 years with Partners Healthcare as the Director of Research Ventures and Licensing, leading all intellectual property, licensing and start-up development for Massachusetts General Hospital in Boston. She has also worked in corporate development, product management, applications engineering and research for a number of Boston-area biotechnology companies.
Jessica Yu 
Lead Human Factors Engineer, Human-System Integration, Visualization, and Decision Support, ITRE 
Jessica Yu is a Human Factors Engineer in the Human Systems Integration, Visualization, and Decision Support department at the MITRE Corporation.  In her role, Jessica applies her passion for making the world a better place through human centered design to create innovative solutions for our nation's most critical challenges.  Jessica is responsible for conducting user research, designing user interfaces that fulfill user needs and goals, and evaluating the usability of a wide range of systems and platforms.  A focus on people has always been at the center of her career.  Prior to becoming an engineer, Jessica led MITRE's College Recruiting and Student Program where she was responsible for setting the strategy to engage students across the country to create awareness of MITRE as an employer of choice, facilitating full-cycle recruiting, and creating internal programming for co-ops and interns from the high school to the PhD level. 
Jessica is heavily involved in the community as a proponent of education, mentorship, and diversity.  She is a member of the Board of Directors and the Chair of the Corporate Work Study Committee of the Notre Dame Cristo Rey High School in Lawrence, MA.  She is a mentor to a first grader in the Read to a Child program in Billerica, MA and is working with The Home for Little Wanderers' Family Resource Center in Roslindale, MA to develop career focused workshops for young adults.
Jessica earned both an MS in Human Factors in Information Design and an MBA with a concentration in Global Business and Markets from Bentley University.  She also holds a Bachelor of Business Administration in Management from the University of Massachusetts-Amherst.
Ian Roy 
Director for Research Technology and Innovation, Head of Brandeis MakerLab, Brandeis University
Ian Roy heads up the Brandeis University MakerLab, where he facilitates training and support for students, faculty, and staff looking to build cool things using 3D printing, laser cutting, and more. He is focused on using maker tools for social justice. In that capacity, he leads the annual printathon, in which teams compete to solve social challenges with the creative use of 3D printing. A graduate of Brandeis University, he has a background in IT and economics.