Celebrating Innovation at the Fourth Annual Innovation Showcase, 11/15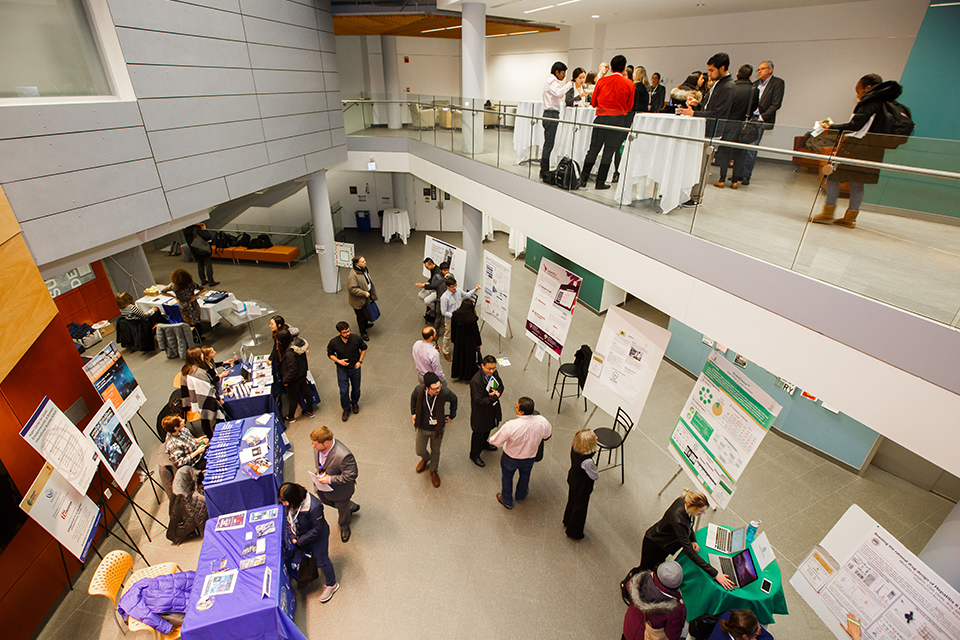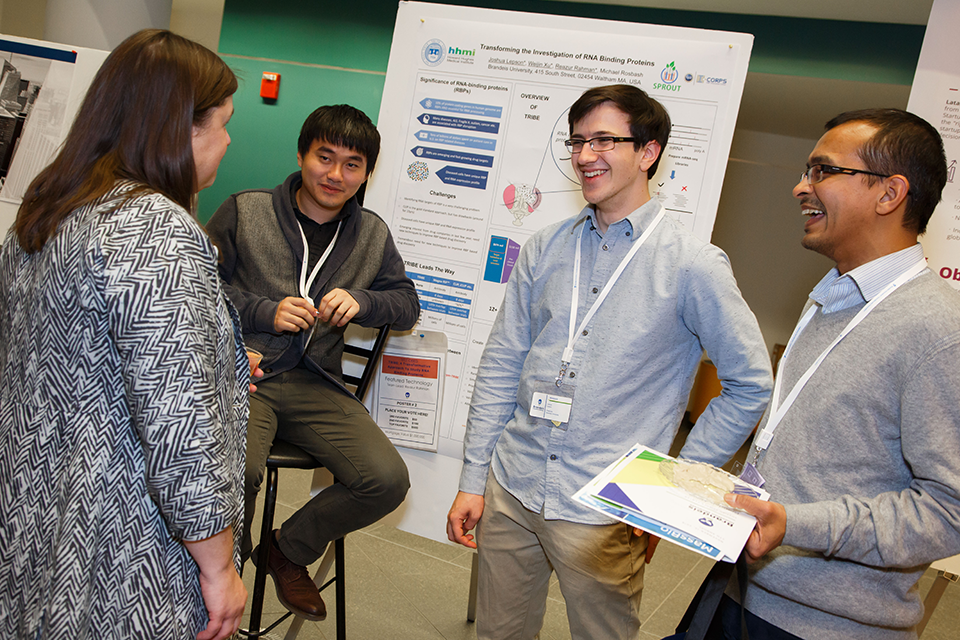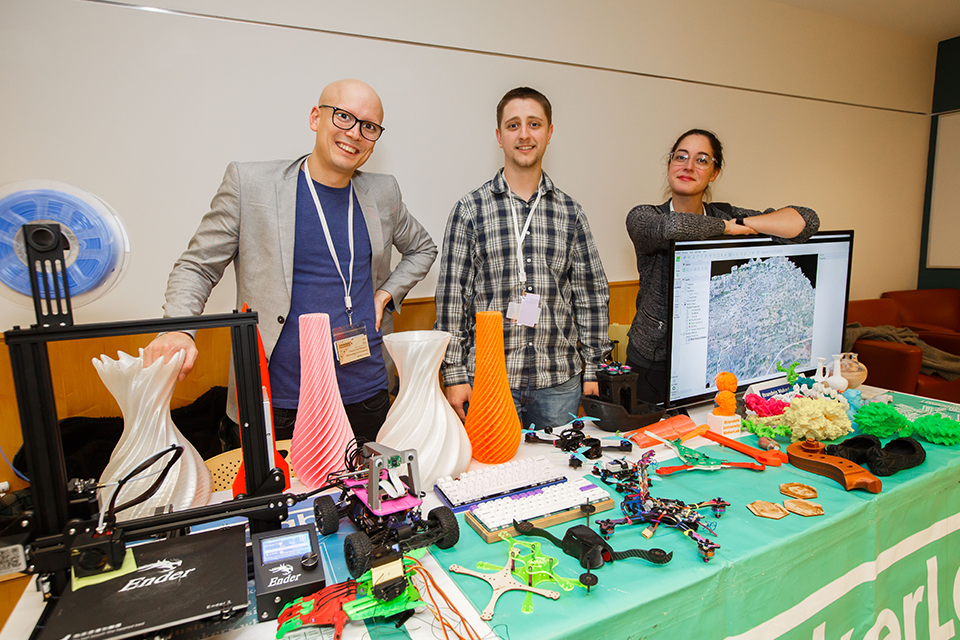 The 4th Annual Brandeis Innovation Showcase took place on November 15, bringing the best of startups and inventions born at Brandeis to a broader audience. Over 150 attendees braved the snow to see poster sessions and pitches by Brandeis University's newest crop of inventors.
Discoveries on display ranged from a new vaccine pathway with potential to fight HIV to a platform to connect Latin American startups with global investors. At the beginning of the night, Brandeis' second cohort of National Science Foundation Innovation Corps (I-Corps™) pitched their inventions to a room of industry leaders, Boston business community members, and the Brandeis community. Showcasing their work over the Fall semester, teams shared concepts that included a new way to monitor chronic illnesses, an app to teach kids better executive functioning, and a 3D printing library of ancient artifacts.
Boston's innovation ecosystem mingled with Brandeis students, faculty, and staff at the Shapiro Science Center throughout the main event. The poster session and cocktail reception, the Showcase brought together all the schools at Brandeis in an interdisciplinary program of innovation. Masschallenge finalists A.I. Capital management were there, helmed by Marshall Chang, IBS BA/MA '18. Heller's Jessica Sanon, MBA '18, and Adwoa Asare, MBA '18, shared sySTEMic Flow, their platform for opening opportunities for women of color in STEM education. The teams had been funded through three vital programs administered by Brandeis Innovation:
Sprout, our early-stage grant for bench research in biology, chemistry, physics and other sciences
Spark, our virtual incubator for apps, social enterprise, and other startups outside of bench research
I-Corps™, our program funded by the National Science Foundation that identifies scientific discoveries with high commercial potential and accelerates their development. Brandeis is one of only four designated I-Corps sites in Massachusetts.
Audience members continued the tradition of voting for their favorite startups using Monopoly money. This tradition is a nod to Hasbro's founding Hassenfeld family, whose generous support led to the formation of the Hassenfeld Family Innovation Center.
Showcasing teams engaged  with potential supporters, honed their startup pitches, and gained vital exposure in the increasingly competitive startup landscape. It was an inspiring evening of networking, learning, and connecting for the Brandeis startup community.
Winners of Audience Favorite
These remarkable Brandeis innovators won the audience vote for favorite innovations:
GreenLabs: With millions of tons of plastic waste generated every year by America's laboratories, GreenLabs aims to be the first solution to recycle this waste stream.
Nomad Dairy: Ethiopian farmers lose up to 40% of their camel milk on the way to market due to sun exposure. Nomad Dairy's transportation solution aims to empower local communities to stop food waste by retrofitting trucks with refrigeration.
TRIBE: Mapping the human genome has led to breakthroughs in disease treatment and prevention. TRIBE offers a better way to map specific proteins to their RNA binding sites, which may lead to potential treatments for ALS, Parkinson's, and other genetic diseases.
For a full list of startups and inventions who exhibited at the Showcase, download the show program.