Spark Program Finalists Announced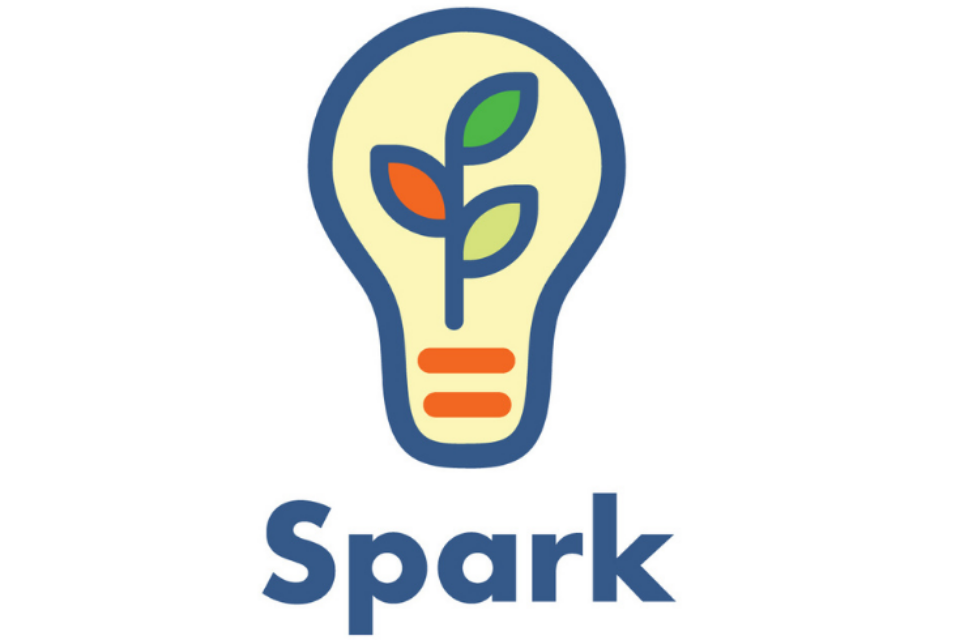 The Brandeis Innovation Virtual Incubator Spark Program, Brandeis' accelerator for non-bench research, announced the finalists for the 2022 program today. The finalists represent a wide range of startup ideas, from biotech to bespoke jewelry.
The applications were judged by Spark mentors, who rated the applicants in four categories: idea, team, business model, and market need. Finalists were selected based on the prospective impact of their projects, the team's potential, and efficacy of their business models.
Ideas Motivated by Doing Good For Others
Of the over 25 proposals received by the end of the deadline, only 12 made it to finalist status. The finalists will present their ideas to a panel of innovators and business leaders from both Brandeis University and outside companies at SparkTank, the university's largest pitch competition, on February 13th. After their presentations, the top teams will be selected to further develop their ideas into potential startups. Each winning team will receive funding, mentorship, and other support from the university's technology virtual incubator, giving them access to the resources and expertise of Brandeis alumni, industry experts, and potential funders.
The finalists are:
The Insulin Project, which aims to address the high cost of insulin through a social enterprise model.
WrittenSpells, a curated platform for blog writers to connect with companies.
Manifest Apparel, a tie-dye clothing event company that follows the paint-party model
Bassaar, a platform to rent necessities while traveling, or rent out everyday and unique items to travelers. Like Airbnb for items traveler's needs but did not pack.
Tenant2Tenant, a website for reviews of rental properties and landlords, rebalancing the power between renters and property management
Mission-Driven NFT, a tool for nonprofits and alumni associations to provide donors with NFT tokens as rewards and memorabilia.
The Farmer Foodie, a maker of vegan dinners, including a mac and cheese MVP.
Rezzie, an app to store and organize receipts, track warranties, and identify savings opportunities
Sowing Seas, a social enterprise aiming to bring sustainable, community-led aquaculture to Latin America
neut, a high-tech, gender-neutral clothing line integrating an MIT-developed smart fabric shown to improve fitness and reduce stress
Parenty, an app that monitors children's social media for signs of mental health risks, alerting parents to unhealthy online activities in which their children participate.
ZZZi Design, a calligraphic jewelry line with empowering messages, crafted with traditional Chinese calligraphy characters.
The goal of Spark is to introduce students to the world of entrepreneurship and to help them explore the potential for their own innovations. In addition, faculty can gain support in translating their work into commercial ventures through the program, taking creative, social, cultural, and technology research to a wider audience. Often, Spark teams work to identify significant social or business needs, innovating creative solutions. This year's finalists are no exception, with many driven by a desire to solve pressing problems in society. The 2022 cohort will be mentored by industry experts, who will work with them to develop their ideas into viable businesses.
Participation in Spark includes weekly trainings on entrepreneurship, a cohort-based model and guest speakers. Participants can expect to develop their ideas for future ventures while receiving guidance from the Brandeis community of innovators and entrepreneurs.
"This year's Spark finalists come from incredibly diverse backgrounds, ranging from STEM students to faculty who are industry professionals," said Associate Provost for Innovation Rebecca Menapace. "I'm excited to see their ideas develop over the next year, and I'm confident they will go on to learn a lot about what it takes to build a thriving venture."
Now in its 8th year, the Spark program has served as the launchpad for several Brandesian startups, including Workaround, an AI platform that was recently acquired by CloudFactory and GreenChoice, named one of Google's social enterprise apps of the year for 2020.
The finalist teams will work on their ventures over the course of this academic year through Spark's mentoring, curriculum and weekly workshops. They will also have access to alumni mentors and potential funders through Spark's extensive network of industry professionals.