Spark Finalists to Pitch at Annual SparkTank Startup Competition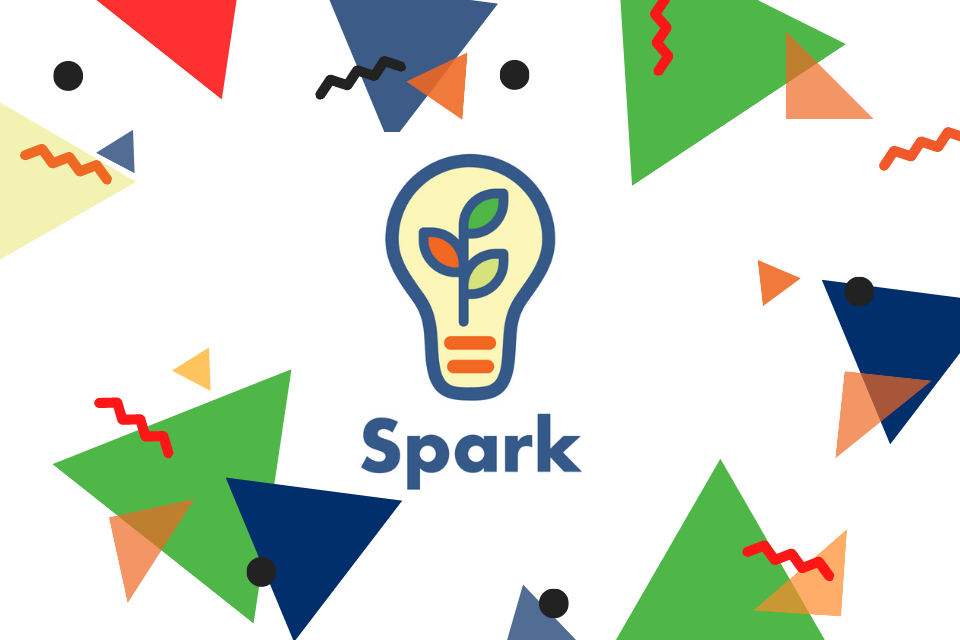 Spark, the Brandeis Virtual Incubator's program to support promising non-bench research, announced the finalists for its seventh annual cohort this week. 
Spark supports Brandeis innovators in a wide range of sectors for the better part of a decade. Any member of the community - faculty, staff, and especially students - can propose an idea for an innovative new startup or project, and be in the running for funding, mentorship, and support to launch their ideas into viable ventures.
This year's finalists are equally diverse in their industries and their approaches to solving problems ranging from global challenges to everyday needs. Teams developed their ideas in September, then formed teams to further develop their concepts, attending weekly workshops on different topics in innovation, from team-building to customer research. Once their ideas were refined based on their learning in the program, they submitted proposals detailing their concepts, addressable markets, team makeup, financial projections, and social or economic impact. An expert team of judges with years of industry experience reviewed the applications, selecting the finalists. 
This year's finalists include:
Onye, a platform to facilitate feedback from patients to medical providers in emerging markets, The app aims to strengthen relationships between patients and providers, to improve healthcare.
Tambu, a convertible high heel/flat shoe made sustainably for comfortable, ethical fashion.
Hot Pot, a social Augmented Reality platform that allows anyone to create an AR experience in a location, share with others in that location, and connect online with fellow users.
SNAPCAP, a swimcap for swimmers with disabilities, enabling them to better enjoy the sport comfortably.
Mobile Memory, a screen app for Alzheimer's disease that uses a unique technology to detect early symptoms, creating better chances at treatment.
Next up, the teams will pitch their ideas live at SparkTank, Brandeis' annual startup pitch competition, taking place this year via Zoom. Teams will have 3 minutes to pitch their projects, competing for a pool of $50,000 in funding. Winners will continue with extensive training, mentorship, publicity opportunities, and support. New this year, each team will also win PR support from Brandeis Innovation, including the opportunity to be pitched to leading industry podcasts to reach a wider audience.
"Spark has grown each year to embrace more industries, greater team diversity in skillsets, and a robust training program. We're always looking for ways to update the program to reflect shifts in industry while introducing new pedagogical best practices. This year, we are providing more support than ever, while continuing to foster the cross-pollination across departments and schools here at Brandeis," says Rebecca Menapace, Associate Provost for Innovation and Executive Director of the Brandeis Virtual Incubator. 
Spark is an integral part of the Brandeis Virtual Incubator. Past winners include successful startups such as 
Workaround, a platform that powers the development of Artificial Intelligence while providing work to displaced persons 
GreenChoice, an app that lets sustainably-minded consumers shop their values which recently won Google's award for the top social-impact mobile app. 
A.I. Captial Management, one of the world's first artificial intelligence-driven hedge funds, and a past MassChallenge finalist.
Spark projects range from agricultural technologies to revolutionize farming in Africa to art projects promoting Middle East peace. They include fashion brands and AI-driven hedge funds, disability-rights platforms and classroom teaching tools. 
The SparkTank pitch competition will take place Sunday, February 7, with winners moving to the development phase of their startups. Due to capacity constraints, Spark Tank this year will be invitation-only. If you would like to request an invitation, email
otl@brandeis.edu
.