SparkTank Winners sySTEMic Flow Win at Mass Innovation Nights Event for African-American Founders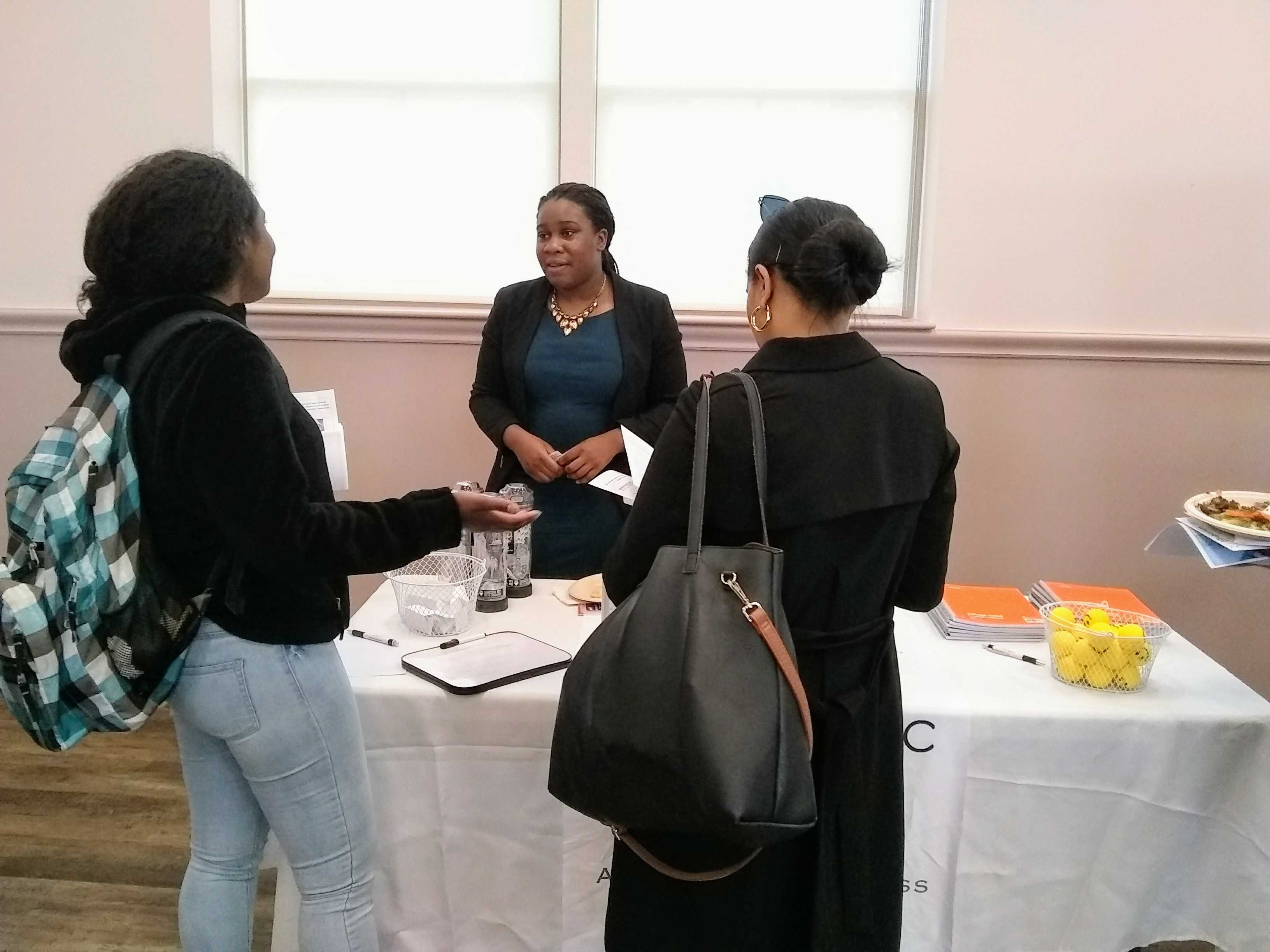 By Suzy Ren, Graduate Student, Brandeis International Business School
On May 9th, I went to Mass Innovation Nights # 122, which was held at Greater Grove Hall in Boston's Dorchester neighborhood. Every month, Mass Innovation Nights hosts an innovation event designed to support the local Boston innovation and startup community. As a student at Brandeis International Business School, I was there to support my fellow Brandesians, the founders of sySTEMic Flow, who were there pitching, as well as to check out the best that the Boston tech community has to offer. Many nights have a focus; this month's focus was startups founded by African and African-American entrepreneurs.
 Mass Innovation Nights leverages the strength of the tech community to boost visibility for exhibiting startups. Each audience member votes for the startups that impressed them the most. During the event, participants were actively live tweeting, blogging, and posting on other social media to help entrepreneurs gain more recognition by the Boston innovation community and outside investors. In addition, prior to the event, attendees voted online for their top three picks to pitch in front of the audience. sySTEMic Flow, a 2018 SparkTank team founded by Jessica Sanon, MBA (Heller) '17, was one of the winners.
Ten startups were there that night. The event started around 6pm, and each startup had a booth to showcase their companies. While I passed each of the booths, entrepreneurs would passionately tell me the stories of their startups, detail the cool features of their products, and explain tirelessly about the problems they aimed to solve. They were so committed to the people they wanted to help. There were also private equity investors and venture capitalists participating in the event and looking for good investment opportunities. The night was such a stunning and eye-open experience for me. I gained so much inspiration from those young entrepreneurs, and I was also impressed by how much the community has tried to create a supportive environment for entrepreneurs, especially women and people of color.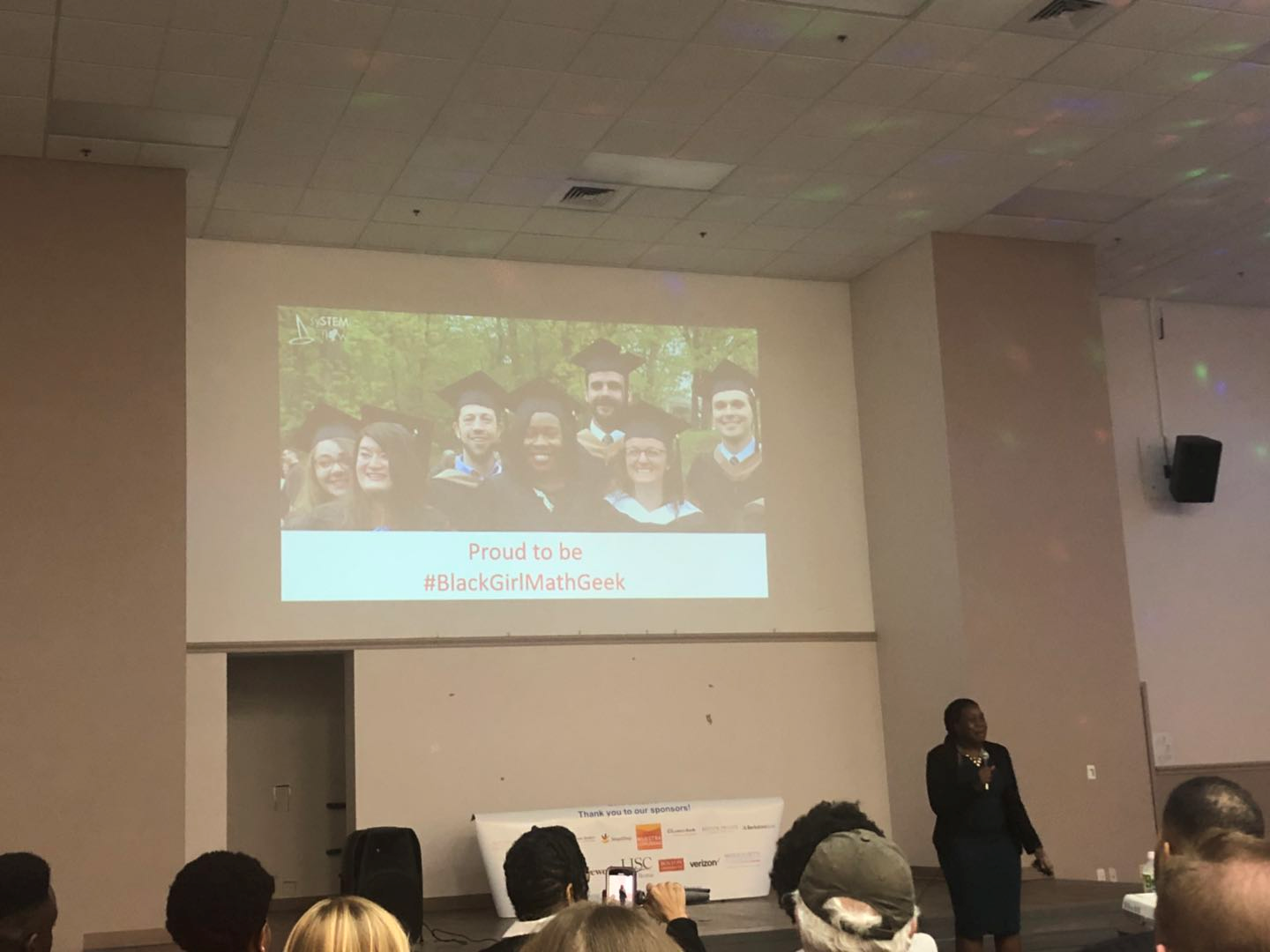 It could be my own stereotype but when I think about innovation and entrepreneurship, I always think about cutting edge technologies that are potentially disruptive and revolutionary. However, during the Mass Innovation Nights, my first impression was how diverse those entrepreneurs' backgrounds are. They are mechanical engineers, students majoring in finance and Chinese, moms who love to cook, and psychologists who want to help children to be innovators starting in kindergarten. While lots of startups were based on cutting-edge technologies, such as machine learning and data mining, one of my favorite startups was Flavor Noire, a food startup. Each month, the company crafts a food box which contains the most representative food ingredients and seasonings from one country. Along with the food, it also provides recipes and some fun facts about the country. As the result, subscribers experience flavors form different countries every month. I believe the company could really bring some international and cultural awareness to Boston and beyond.
The star of the event from our perspective was, of course, Brandeis' own sySTEMic Flow. The Heller-born startup aims to help incoming female college students of color who are interested in STEM or related majors, to study pre-calculus and Calculus 1. By doing so, Jessica, the founder, hopes these female students will have a smooth transition from high school to college and decrease their probabilities of dropping out from STEM majors. Jessica said when she was in high school, she had strong interest in math and always got As in her math classes, but once she got to college, first semester calculus class was a struggle. She recalled that in her high school, precalculus was an elective class and Calculus 1 was an AP class to which students had limited access. Observing the knowledge disparities between her high school and college and realizing that lots of female college students of color were dropping out of STEM programs because of the inability to pass calculus, she decided to help women of color like her to study calculus. Jessica won herself the chance for a five-minute presentation, and she also won the third place for audience choice.
As a student studying international economics and finance, a startup that enables automate stock trading also caught my eye. The founder was a Harvard University junior who is studying both computer science and Chinese. I still remember what she said during the presentation: instead of working for big banks to help their clients make more money, she chose to create an app that helps average investors succeed using techniques once only accessible to professional traders. The app would buy or sell your stocks when there are major events that could impact share prices, such as the announcement of the trade war between China and the United States. When specific news comes out, the app would sell the stocks that are most likely to decline under the user's pre-authorization. By doing so, it prevents busy investors from losing more money just because they were caught up by their daily jobs. This levels the playing field between institutional investors, who can afford the time to watch the market closely, and average people. It was really inspiring for me and I really think the app could actually help people to make more efficient investment decisions.
All told, Mass Innovation Nights #122 opened my eyes to the wide range of startups that call Boston home, including organizations born right here at Brandeis. It was a great opportunity to build my network, support Brandeis, and learn more about today's innovation landscape.