The 8th Annual Innovation Showcase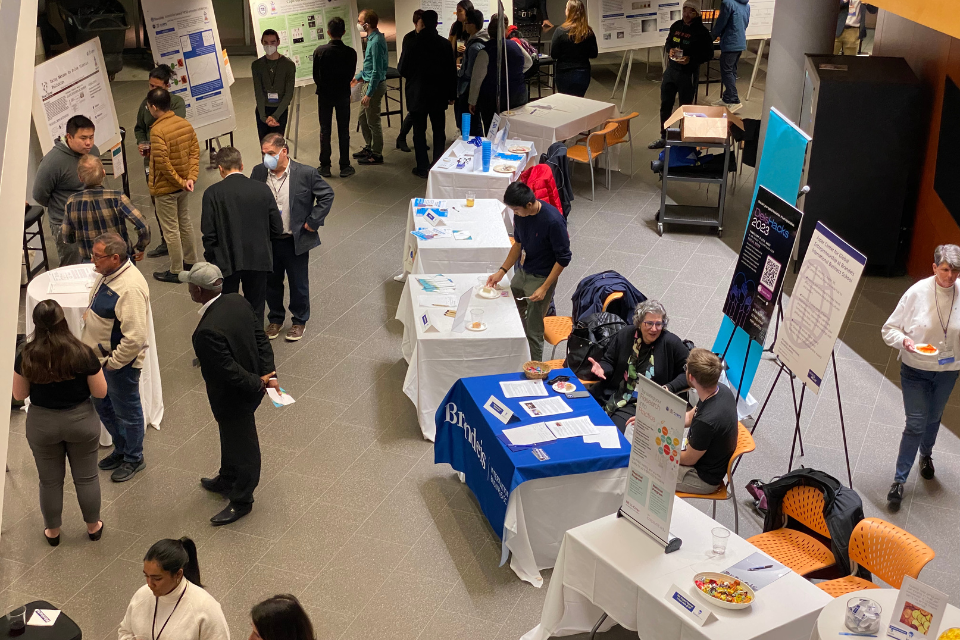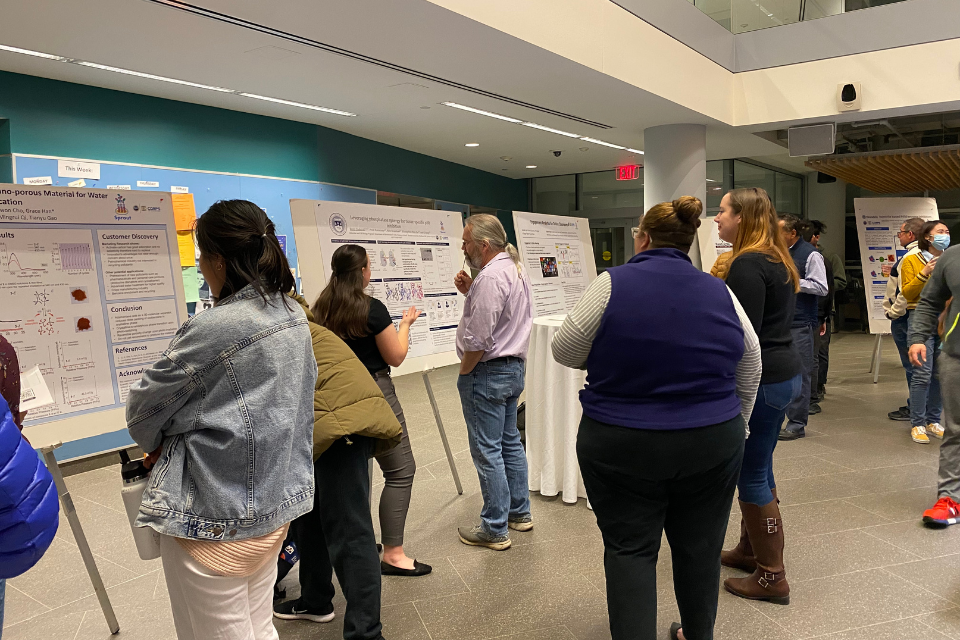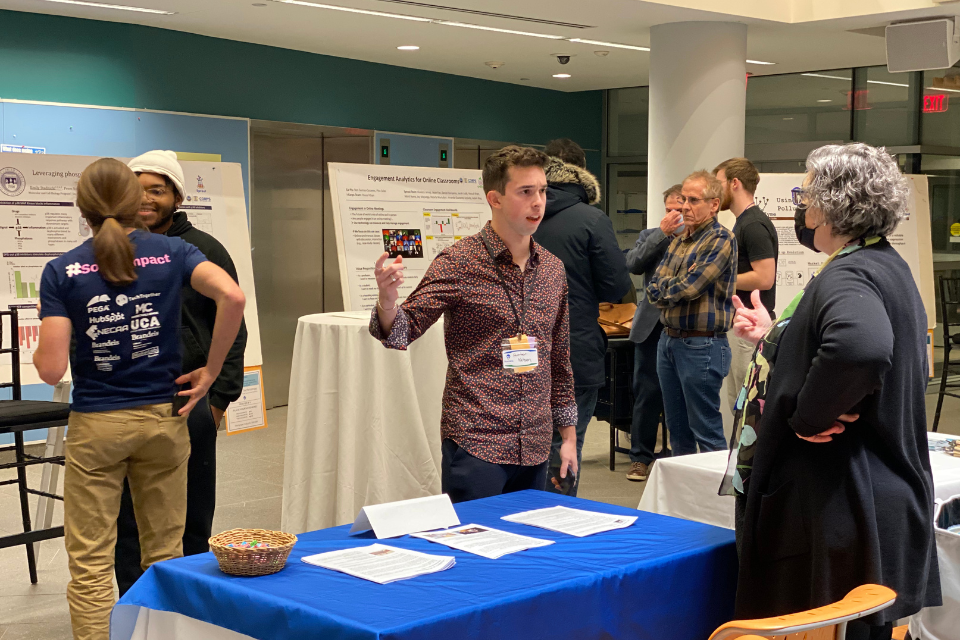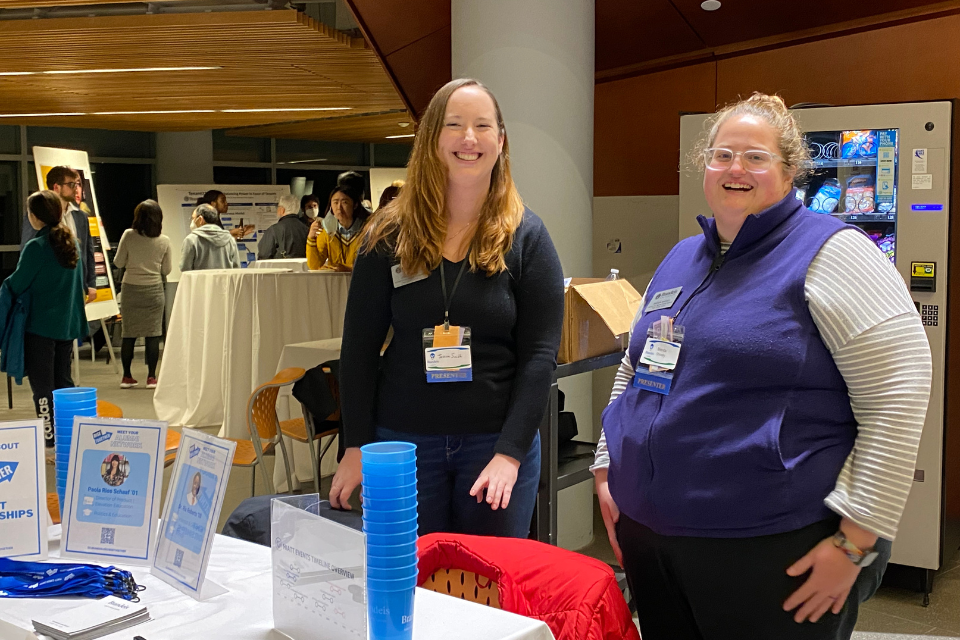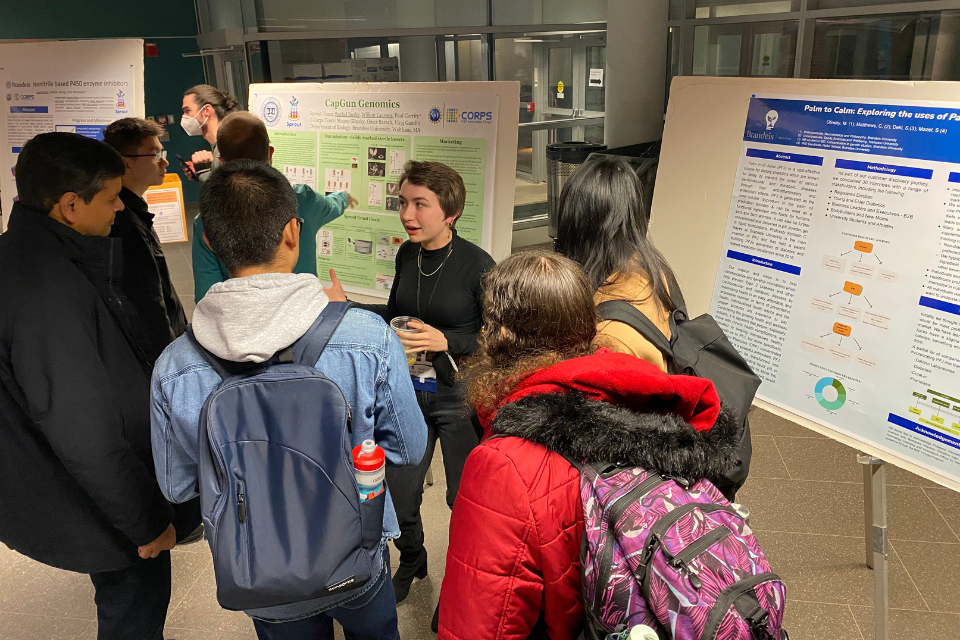 The 8th Annual Innovation Showcase once again gave the Brandeis community, alums and other external attendees an opportunity to catch a glimpse of the exciting innovations coming out of the labs, classrooms and dorm rooms. Participants in Brandeis Innovation's Spark, Sprout and I-Corps programs presented posters with a wide range of topics including biotech, sustainability, functional foods, consumer goods and high tech. Over one hundred attendees voted, using Monopoly money for their favorite projects with the top 3 prizes going to Missionable (a digital platform connecting mission driven institutions to donors using unique digital tokens), Tenant2Tenant (an off-campus housing resource for international students), and a novel water purification technology using nano-pourous reusable materials. Attendees were also able to learn more about Brandeis Innovation partners including MassChallenge, the BETA (Brandeis Entrepreneurship and Technology Association) club, the New England I-Corps Node at MIT, and the Brandeis MakerLab, among others. A full Event Guide can be found here.
The annual Brandeis Innovation Showcase has become a much-anticipated event and serves to showcase the amazing ideas, accomplishments, and entrepreneurial initiatives of students, faculty, and staff in the Brandeis community. "This event was so inspiring and energizing," said Brandeis Associate Provost for Innovation, Rebecca Menapace. "The projects presented at the Showcase are a testament to the creativity and interdisciplinary mindset of our community."
The Showcase marks the culmination of months or years of work by participants in the Brandeis Innovation Virtual Incubator. Comprised of the Sprout, Spark, and NSF I-Corps programs, the Virtual Incubator provides the training, resources, and networking opportunities necessary to help turn innovative ideas into viable products or businesses. Through these programs, Brandeis students, faculty and staff have access to mentorship from experienced entrepreneurs, funding opportunities, and other resources that can propel their projects forward.
The work on display at the Showcase was a testament to the creativity, hard work and dedication to social impact and scientific curiosity of the Brandeis innovation community. Congratulations to all of our participants and thank you to everyone who attended and voted!
In addition to these events, there are a variety of resources available to members of the Brandeis community interested in pursuing their entrepreneurial dreams. Please visit our website for more information and to stay up-to-date on upcoming events and opportunities. The Brandeis Innovation team is always looking for ways to support the innovation and entrepreneurial initiatives of our community. If you have an innovative idea, and are unsure of the options available, please contact us at otl@brandeis.edu to find out how we can help.