Congratulations to the winners of the 2022 SparkTank competition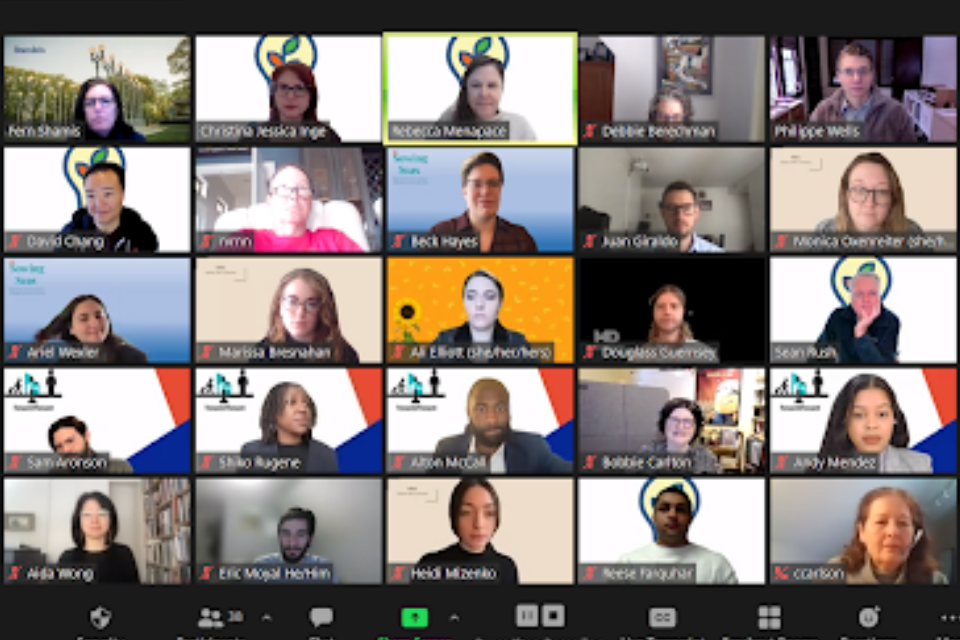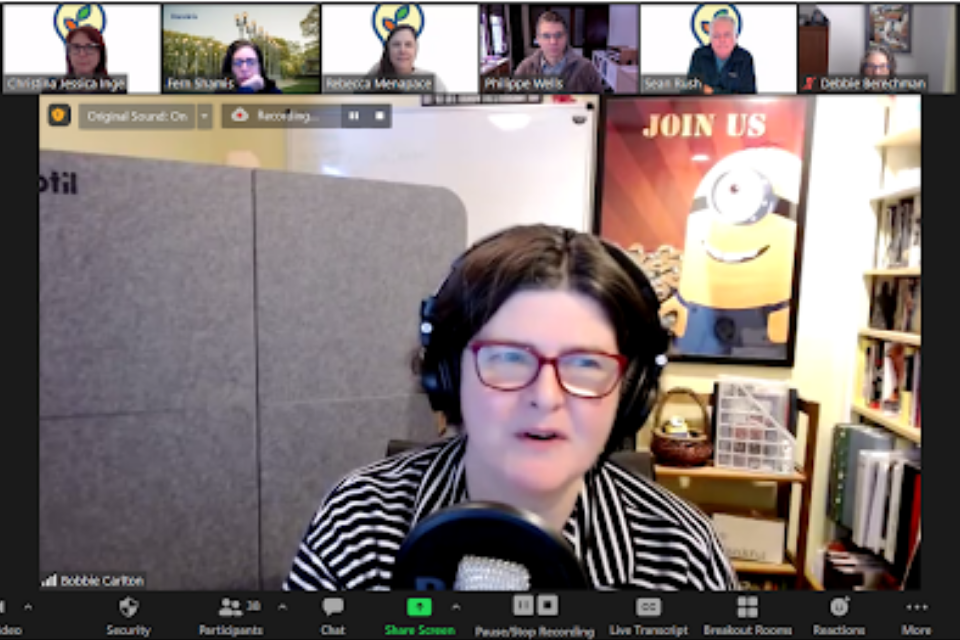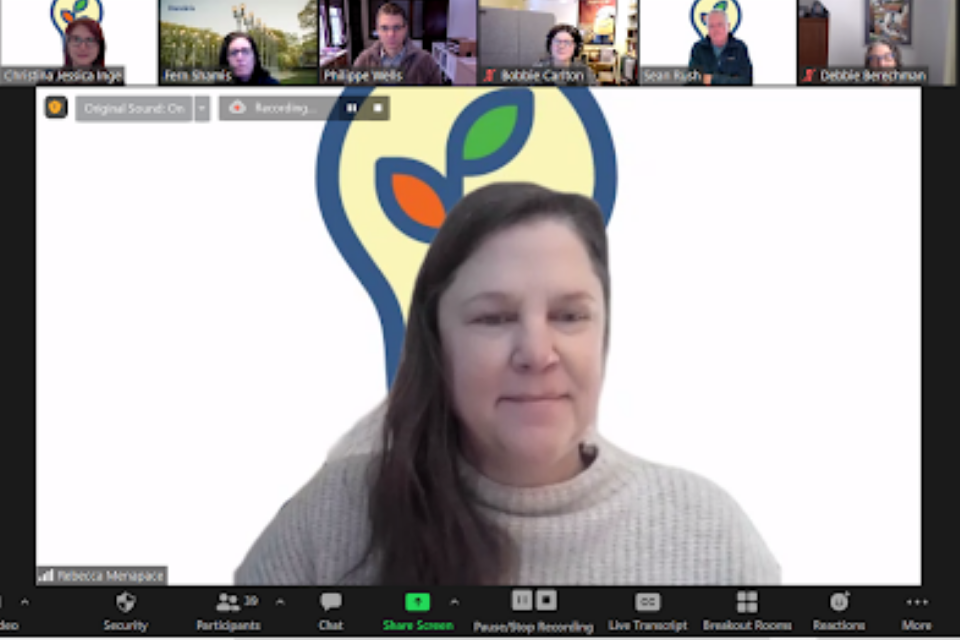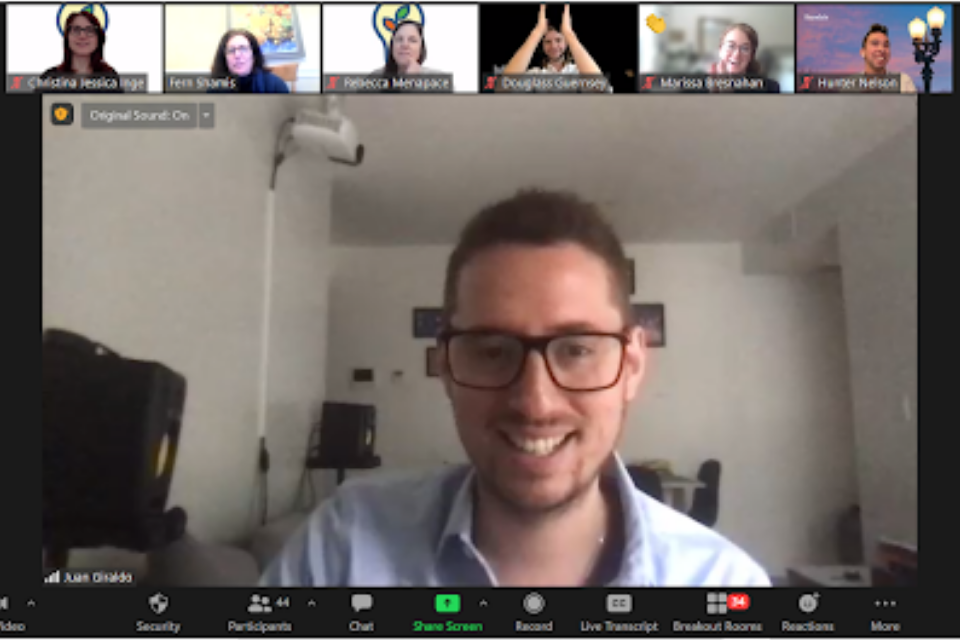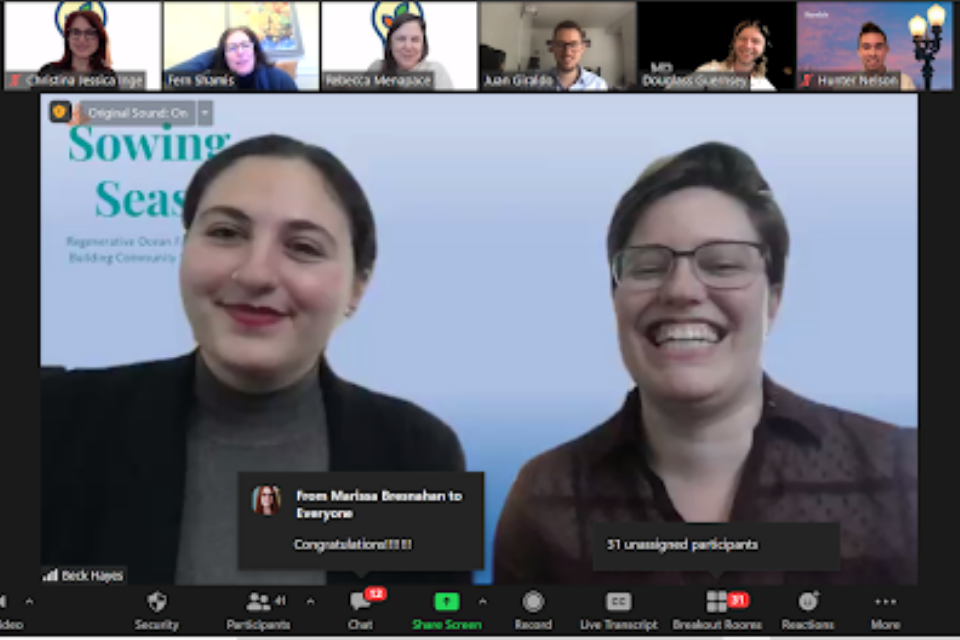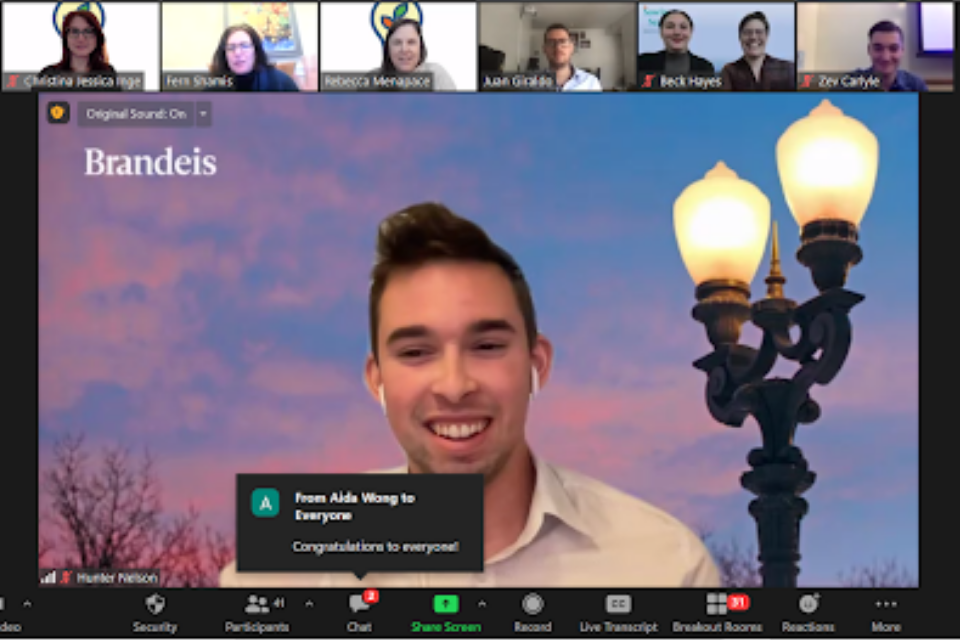 Congratulations to the winners of the 2022 SparkTank competition. This year's slate of winners represent several firsts for the Spark program. For the first time, two food-related startups are in the top highest-funded winners: Sowing Seas won the highest dollar amount among all teams, while the Farmer Foodie ranked among the top for funding received. In addition, Spark enters the blockchain era with Mission-Driven NFT, the first non-fungible token startup to win at SparkTank.
The 2022 SparkTank pitch competition took place on February 13. Traditionally held on SuperBowl Sunday each year, it's an event we like to call "the second-most exciting competition taking place on the second Sunday in February." Unique among collegiate pitch competitions, SparkTank is open equally to students in all programs, faculty from across the university, and staff.
Please join us in congratulating the 2022 Spark Tank Winners:
Sowing Seas, a sustainable, community-driven aquaculture initiative that aims to improve economic and environmental conditions in Latin American coastal communities through regenerative seafood and seaweed cultivation.
Project Insulin, a non-profit looking to disrupt the insulin market to create lower insulin prices.
Mission-Driven NFT, which helps nonprofits and educational institutions tap into blockchain-based non-fungible tokens to provide unique donation incentives.
The Farmer Foodie, a sustainable, plant-based meal company, planning to launch with a vegan, gluten free mac and cheese.
WrittenSpells, a content marketing platform that pairs qualified creators with small businesses in need of SEO-focused writing.
ZZZi designs, a line of original jewelry designs with Chinese calligraphy, using Chinese characters that are not clichés (beyond words such as ai 愛 [love] or heping 和 平 [peace]); instead, designs feature inspirational expressions to challenge stereotypes. Proceeds will partly go to causes against anti-Asian racism.
Neu, a line of inclusive, fashionable apparel that utilizes innovative technology to support people in conquering the challenges of everyday life. This apparel will include OmniFiber, a special type of fabric that can help regulate breathing to mitigate symptoms of mental health conditions.
Tenant2Tenant, a nonprofit platform to evaluate landlords, and provide students living off-campus with resources. Relationships with local universities are planned to reach vulnerable students in need of support, while creating a safe ecosystem to exchange information.
Thank you to everyone who worked tirelessly to  make SparkTank a success. Congratulations to our top three teams, and thank you again to all the participants for your work! "As always,  the SparkTank competition was an opportunity for us to see student entrepreneurs develop their ideas, and get feedback from people who have experience in the field," said Rebecca Menapace, Associate Provost for Innovation. "I'm a huge fan of SparkTank because it allows Brandesians to hone their pitches in a supportive environment, and gives them the chance to get feedback from experts  in their field."
"We had an exciting SparkTank this year," said Spark Program Manager Juan Giraldo. "We got to see some great entrepreneurs pitching some really promising ideas that could truly change people's lives for the better - a unique opportunity on campus."
And congratulations to the Spark Community for their ongoing efforts in solving challenges related to housing, food insecurity, and healthcare access.
Until next year…
The Brandeis Innovation Spark program, an experiential education program of the Innovation Center at Brandeis University, provides students with the opportunity to learn through doing, by providing them with  seed funding, mentorship and a collaborative community to turn their innovative ideas into viable businesses. The program is an ongoing offering of the Brandeis Virtual Incubator, and seeks to inspire students to think creatively about solutions for real-world problems.