Robyn Powell, JD, PhD candidate
Robyn leveraged the Spark program to create technologies that help disabled parents
Robyn Powell: A Spark Recipient Pushing Boundaries with Disabled Parent Online Community Space.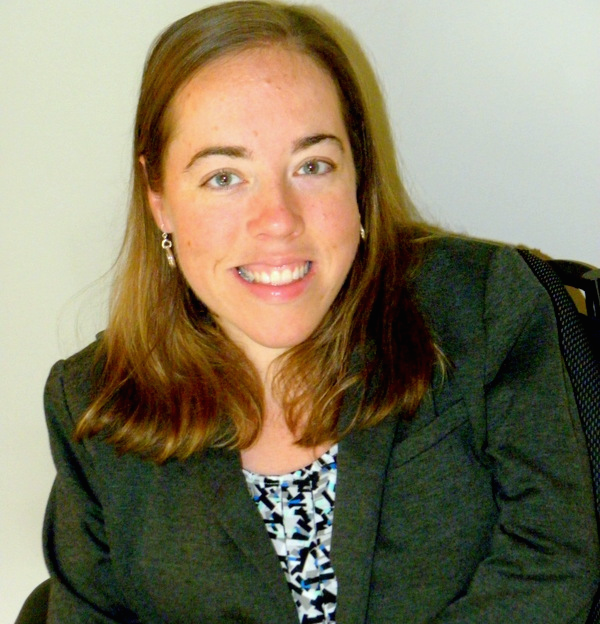 Robyn Powell has made strides towards achieving her life goals, and has not stopped short in helping others achieve theirs as well. Robyn is currently an attorney, PhD student at Brandeis University Heller School, and the team leader and co-researcher for the Disabled Parenting Project. Throughout her career in law and policy, she has always had a passion for social justice. Working in the field, specifically, of disability law and policy has enabled her to be directly involved in national efforts related to disability rights. Her passion is driven by being able to make real change in disability and civil rights.
As a change-maker in this field, Robyn is able to have a different perspective as an advocate that others may not hold – Robyn lives with a disability herself. "As a disabled woman, I am uniquely qualified to work on disability law and policy because I understand the issues in both a personal and professional way. For me, policy is personal," she says.
Robyn sees continuous learning as key to being effective in her advocacy. Her work as a social worker and attorney have given her tools to work with, but the learning is continuous. "The disability community is so heterogeneous that it is important for me to always be learning new perspectives," Robyn notes.

Becoming a Spark recipient and part of the Brandeis Innovation programs, Robyn felt very fortunate. She learned about the program through her advisor and once she was selected, the funding was used to cover the cost of developing and running the website, Disabled Parenting Project, which is an online community by and for parents and prospective parents with disabilities. The DPP is the first of its kind and offers a platform for networking and resource gathering. No other project exists that is entirely led by people with disabilities and for parents with all disabilities.
In moving her work forward, Spark has given Robyn the opportunity to conduct interviews with parents with disabilities from across the US. These findings have the potential to lead to training materials and academic research in the future.
That grant became the stepping stone to even greater impact, as Robyn, and the team led by Monika Mitra, Director of the Brandeis Lurie Institute for Disability Policy, secured further grant funding to launch the National Research Center for Parents with Disabilities here at Brandeis. This website, funded by a grant from National Institute on Disability, Independent Living, and Rehabilitation Research, provides research resources on disabled parenting. Representing research from a coalition of eight universities, and with disabled parents on its advisory board, the resource aims to provide a single, unified clearinghouse of research on this vital topic.
It can be quite difficult to be an advocate for those with disabilities in a changing funding environment. Support from programs at Brandeis Innovation can be a critical bridge. One of the keys to Spark is its emphasis on meeting your customers or stakeholders, hearing their stories, and building a solution around their needs. Nowhere is the impact of that approach more powerful than in a disability solution. It connects change-makers with their community, and that fuels the passion to keep going.
For future disability advocates here at Brandeis, Ms. Powell says, "Find your passion and follow it. Learning is absolutely critical but your passion will be the thing that motivates you to continue your work".