Alumni Spotlights
Spotlights for 2021
URCC Alumni Panel
On Thursday, January 21, 2021, the URCC hosted a panel of alumni who engaged in research and creative projects as Brandeis undergraduates. Each panelist discussed how their experiences have informed and impacted their current professional and career paths. The panel was moderated by Margaret Lynch, the URCC Director, and Natasha Chaiyarat, '22, URCC Undergraduate Assistant.
Panelists:
Lexi Kriss BA '11, Deputy Director of Communications, City of Providence
Usman Hameedi BS '12, Senior Research Associate I, Team Lead, Voyager Therapeutics
Jennifer Mandelbaum BA '14, PhD student, University of South Carolina
Brontte Hwang BA '15, Graduate Student, Heller School
Jeff Liu BS '20, MS '20, Scientific Associate I, Novartis Institutes for BioMedical Research
David Benger BA '14, Research Fellow (Post-JD), Harvard Law School
Avi Singer BS '17, PhD Candidate, MIT
Alumni Spotlights
Alana Hudson '19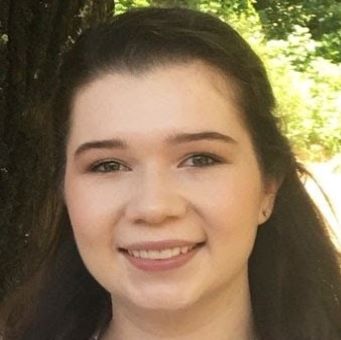 How did you get started with your research at Brandeis, and do you have any advice for other students on finding research opportunities?
My first experience with research was in the summer following my freshman year when I started volunteering in Dr. Arthur Wingfield's lab (Memory and Cognition Lab). I talked with a psychology undergraduate representative about wanting to get some research experience, and she suggested a few labs that she knew currently had openings for undergraduate workers. I looked at the websites, read a few publications from each of the labs, and picked two that resonated with my interests the most. I was fortunate that the first lab I emailed ended up offering me an opportunity to volunteer for the summer, which turned into an official research position at the start of the following semester. 
My advice to any undergrads looking to join a lab is to talk to the undergraduate representatives in the major(s) you would like to explore since they might be aware of opportunities that may not yet be posted on the campus job site. Secondly, and more importantly, do your research on the work from the labs you are considering. You will get far more out of working in a lab if you are genuinely interested in the lab's research. Finally, when reaching out to a contact in the lab you have selected, be sure that your email is respectful, proof-read for spelling and grammar, and properly conveys your interest and motivation for wanting to join that particular lab.
How did you narrow down the topics you wanted to research?
I was a biology and neuroscience major at the time and was looking for a research position. However, I knew I wanted to explore research in cognitive psychology to complement the biology focus of my coursework. I was especially interested in memory and language. Of the labs at Brandeis, where that was the research focus, I was drawn to the Wingfield Lab, which studied memory and language in the context of audition. It can also help to consider what kind of model organism you would like to work with--drosophila, rats, mice, humans, etc. I was not too thrilled with the idea of having to kill my subjects after completing an experiment, so I was glad to work with human subjects.
Could you describe what consisted of your research process?
When I started volunteering at the Wingfield Lab, I was lucky to be assigned right away to a project being run by a post-doc. I learned the ropes of how experimental design and stimulus creation worked, what kinds of cognitive assessments were commonly used, how to test hearing thresholds, and how to use eye-tracking technology. After about six months of acclimation to lab protocol and specific training, I also began to run younger and older adults in studies. From there, I worked on another project with a graduate student, which eventually became my senior thesis work.
How did involvement in research as an undergraduate help you reach your current position post-Brandeis?
My involvement in undergraduate research had everything to do with where I am today. Before starting my job at the Wingfield Lab, I was on the pre-med track and honestly had no idea what scientific research entailed. Through working in the lab, I quickly realized that my curiosity was far better suited for research than for medicine. In addition, while I knew I was already interested in memory and language, my undergraduate research also sparked a new interest in hearing and aging that I had not anticipated! Now, I am currently working on my PhD in auditory cognitive neuroscience and could not imagine a more exciting and fulfilling career path for myself.
What advice would you give to students just starting who might want to participate in research?
When I was a sophomore on the pre-med track, there was significant pressure to join a lab as research experience was apparently attractive to medical schools (disclaimer: I do not know if this is actually true). I was fortunate that I happened to fall in love with the research process and my lab's specific focus area, but I know not all students are as impressed with their research experience. Of course, this may be due to various factors -- personality clashes, workload, or just plain disinterest in research. However, I also suspect that a major contributor to some students' dissatisfaction is that they consider their research position as a checkbox for their med school application rather than fully appreciating the unique opportunity research provides. Therefore, my advice to students looking to participate in research is to take a lab position seriously, use the opportunity to ask questions, discover new interests, and learn techniques and literature that is not taught through coursework. Even if your goal remains to continue onto medical school or some other career path after graduation, which is completely fine, active undergrads, passionate learners, and curious thinkers in the lab environment will not only get far more out of their research experience but will likely also have many more doors open to them.
Talia Loeb '20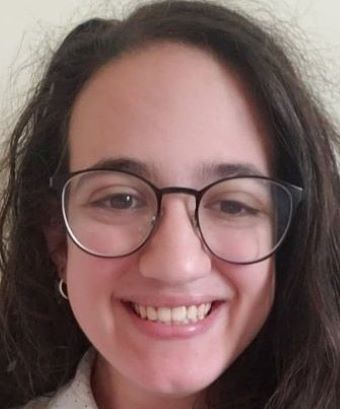 How did you get started with your research at Brandeis, and do you have any advice for other students on finding research opportunities?
I knew I wanted to do research while I was at Brandeis, but I did not know where to start. During the spring semester of my sophomore year, I decided to go to Wendy Cadge's office hours since I had a strong interest in her class. We had some email communication for a little while, and over February break, I mentioned an idea for researching the hospice system. From there, we started developing my research question and project! My advice is to go for it and do not hesitate to reach out to the faculty! The professors at Brandeis are approachable and happy to help. You do not necessarily need a fully fleshed out idea for when you reach out--I certainly did not.
How did you narrow down the topics you wanted to research?
I did some background literature review about pediatric hospice to identify any research gaps. I saw that there was not extensive research about the parental experiences of pediatric hospice care while the child was actively enrolled, so Dr. Cadge and I decided that would be my project. I was also interested in illness experiences from a previous HSSP class I took, so it seemed like the best question for me to research at that time.
Could you describe what consisted of your research process?
After figuring out the question, the first step was applying to the Schiff Fellowship for funding and developing a partnership with a hospice clinic. After that, I applied for IRB approval and developed the research materials (interview guide, research protocol, etc.) based on my literature review. After we gained approval and the hospice team started recruiting parents, I conducted interviews, which I examined using qualitative thematic analysis. Ultimately, this culminated in my HSSP senior honors thesis. It was such an informative and enriching experience.
How did involvement in research as an undergraduate help you reach your current position post-Brandeis?
 I started at Brandeis as a pre-med student. However, the combination of my research with Dr. Cadge and taking Epidemiology (HSSP100b) with Dr. Lam made me realize I wanted to pursue a research career instead. While my undergraduate research was qualitative, I knew I wanted to pursue quantitative research, so I applied to epidemiology programs. I am currently pursuing my master's degree in infectious disease epidemiology, and having this undergraduate research experience helped me get involved in graduate research and feel confident that I had developed research skills that would help me as I start out in the field.
What advice would you give to students just starting who might want to participate in research?
You want to make sure that you are passionate about what you are researching; do not just do research for the sake of doing research. Reach out to professors, talk to them about their research, and do some reading to figure out your interests! 
Johnson Agyapong '20
We spoke with Johnson Agyapong '20, a Brandeis alumnus who is starting a doctoral program this year at Syracuse University's College of Engineering and Computer Science, about how his experience in the lab as an undergraduate put him on a path to success.
How did you first get involved in research at Brandeis?
I got involved through the recommendation of Erika Smith, then director of MKTYP. She scheduled an appointment with Dr. Anique Olivier-Mason on my behalf which evolved into an opportunity to participate in an REU [research experiences for undergraduates sponsored by the National Science Foundation] at Hampton University and Albany State University. The connections I made created more opportunities to research at Brandeis as well as Syracuse University where I am currently pursuing a graduate degree
What were your tasks in the lab?
I worked in a very small lab in need of undergraduate researchers, so I was assigned a project immediately. I worked on synthesizing hydrogels and collecting data on my own experiments
How did involvement in research as an undergraduate help you reach your current position post-Brandeis?
As I mentioned earlier, my first research opportunity allowed me to network and create valuable relationships that ultimately led to my acceptance to Syracuse University as a Ph.D. student.
What advice would you give to students just starting out who might want to participate in research?
I would say be open to explore research areas that are different from your major. For instance, I was a Biology major working in a Physics lab. My Physics training was limited; however, my understanding of Chemistry and Biology gave me a different angle than my peers. I also incorporated my background into my project which eventually became my thesis. Research has grown to be very interdisciplinary, so do not restrict yourself because you do not explicitly study the research area in question.
About the Author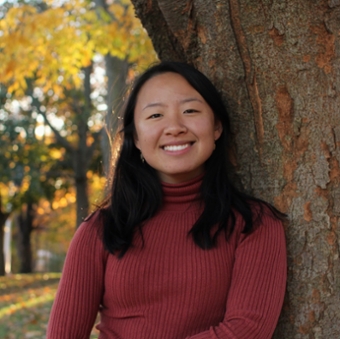 About this issue's Alumni Spotlights' author
:
Kristi Ho '22
doubles majoring in Health: Science, Society, & Policy and Psychology, with a minor in Social Justice & Social Policy. She is an assistant for the Division of Social Sciences, a UDR for the HSSP department, and spends her time with the Brandeis Rowing Team as Co-President or engaging in community service.