Ariel Weissmann Undergraduate Research Fund
Applications are currently being accepted on a rolling basis.
The application is available! Find the eligibility criteria and application link below.
Ariel Weissmann was a brilliant physician-scientist whose life was tragically cut short at the age of 33. To ensure others can benefit from Ariel's powerful legacy of love, compassion, unlimited curiosity, intellectual rigor, academic excellence and commitment to tikkun olam, his family has established the Ariel Weissmann Undergraduate Research Fund to provide stipends for undergraduate students conducting Brandeis faculty-mentored research on topics related to addressing the causes of the climate, ecological, public health, human and animal exploitation crises through a transformation of our food and agricultural systems.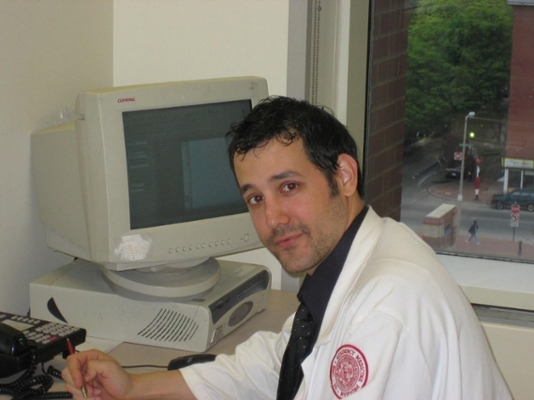 After graduating at the top of his class from the University of California Davis, Ariel studied at and received his degree in medicine from Harvard Medical School. Ariel developed his expertise on the benefits of a plant-based diet while pursuing a Master's degree in Public Health at Harvard and beginning his fellowship at Boston Medical Center. He was well on the path to fulfilling his dream of becoming a renowned physician-scientist and a foremost expert in nutrition in order to widely promote a whole foods plant-based diet, and an end to the mass exploitation of animals.
Ariel also cared passionately for social justice. As a medical student at Harvard University, and as a physician in training at Boston Medical Center, he witnessed the stark injustices of the American healthcare system first-hand.
Deepening his understanding of the profound connections between animal welfare, the environment, and public health informed Ariel's understanding of tikkun olam, and drove his passion to fight for a better, more just, world.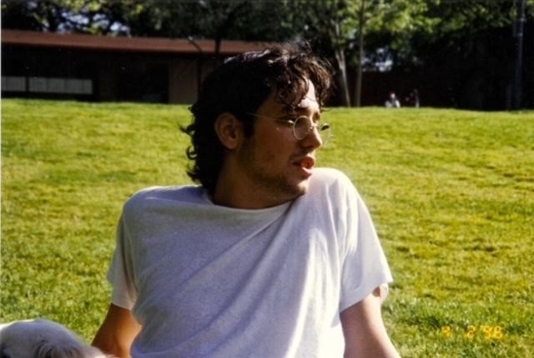 Ariel in 1996
Ariel was not given sufficient time to fulfill his dream himself. To help work toward its fulfillment and to honor Ariel's memory, his family has established the Ariel Weissmann Foundation, a public charity, which established the Ariel Weissmann Undergraduate Research Fund at Brandeis University.
The Ariel Weissmann Undergraduate Research Fund ensures that Ariel's dream is realized through the next generation of researchers seeking to repair the world.
Most importantly, it seeks to encourage students to study one major human blind spot: how we treat animals, and by extension, our only home: planet earth. There are many hidden costs of the animal agriculture industry,  particularly the ethical and moral dimensions of the industry's inherent infliction of violence and suffering on sentient beings, that have yet to receive sufficient serious scholarly attention.
The Fund will provide stipends to undergraduate students who conduct academic research under the mentorship of a Brandeis faculty member. Research in any of the following focus areas can take various forms, such as research related to existing policies, the development of new policies, the development of a strategic or motivational communications framework, forms of effective grassroots activism, campaigns or other creative project ideas. Focus areas for student research under this fund are:
Climate Justice & Sustainable Agriculture and Food System. Apply a climate justice lens, where justice includes both humans and animals, to transform our understanding of global sustainable development, animal agriculture, political and economic systems and/or public health. Includes research related to the holistic transition of our food and agricultural systems away from factory farming and other forms of exploitation and extraction, and toward ones that prioritize public health and/or environmental health.
Nutrition, Lifestyle and Preventive Medicine. Research in the field of science-based preventative health or public health as it relates to promoting a healthy plant-based diet, lifestyle and/or food system.
Paradigm Shift in the Relationship between Humans and Nature. Research into transforming the relationship between humanity and nature. Explore the spiritual, psychological, socioeconomic and/or legal interventions that will help humanity transition from ruthlessly treating nature, particularly sentient beings, as an exploitable resource to respectfully treating nature as a value in itself, for humans to live in symbiosis and balance with.
Students who receive the Ariel Weissmann Undergraduate Research Fund will be helping to further Ariel's legacy to make the world a better place for all who inhabit it.
Application Deadline for Academic Year 2023-2024 Fellowships
Applications are currently being accepted on a rolling basis.
This award cycle will fund one $5,000 fellowship for a student's research project that will span both the entire Fall 2023 and Spring 2024 semesters.
Eligibility Criteria
Current Brandeis undergraduate at the time of application
Student in good academic standing
Must be a full-time Brandeis student enrolled in courses on the Brandeis campus during the AY23-24 year (Fall 2023 and Spring 2024).
A Brandeis faculty-mentored research project in one or more of these focus areas:

1. Climate Justice & Sustainable Agriculture and Food System

2. 

Nutrition, Lifestyle and Preventive Medicine

3. Paradigm Shift in the Relationship between Humans and Nature