Undergraduate Research Spotlights
The Undergraduate Research and Creative Collaborations Office highlights students who have engaged in research and creative projects. We share their experiences through our website, newsletter, and other Brandeis channels. This newsletter features Natasha Chaiyarat, '22, an undergraduate researcher and URCC office assistant since September 2020. Natasha applied for and received the competitive American Bar Foundation Summer Undergraduate Research Fellowship. Natasha answered a few questions from the URCC about her research experience. Read below to learn how she navigated the process of finding a research opportunity, challenges she faced, and positive outcomes of the experience. This interview was lightly edited for clarity.
The interview is provided below, or you can read about other research experiences on our Past Spotlights page.
Undergraduate Student Spotlight: Natasha Chaiyarat, '22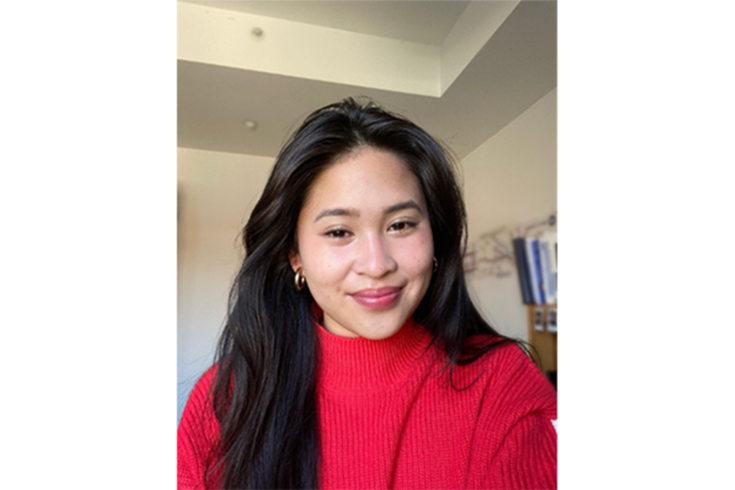 What was your research project topic? What research questions did you explore?
My research topic was on the relationship between public interest groups and the United States Supreme Court. I focused primarily on two key moments in history: Roe v Wade and the nomination of Sandra Day O'Connor. I sought to understand how different groups such as the American Civil Liberties Union (ACLU) and Americans United for Life (AUL) understood the Court and their relationship to it. I explored the changes and continuities of the Court's relationship to the people and how it became a magnet of discourse.
What sparked your interest in your chosen academic research area?
I've always had a passion for history. My interest in the courts heightened during the 2016 presidential election. Amidst the rampant misogyny and sexism, I feared the future changes to the courts and what it would mean for women like me. I used my fear and anxiety to solidify my plan to become a lawyer and advocate for women's rights.
How did you find out about opportunities for undergraduates to do research and creative scholarship, and how did you get started?
I did a lot of googling and used keywords such as "law," "legal," "research," and "undergraduate." I also expanded my LinkedIn network to gain a broader view of research opportunities promoted by my peers.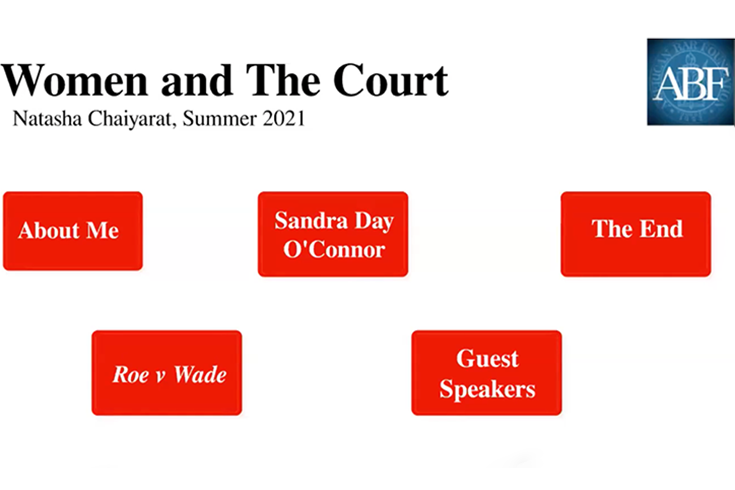 What type of funding have you received for your project, including grants, fellowships, and paid research assistant positions?
I received a stipend for the paid research position, the American Bar Foundation Summer Undergraduate Research Fellowship.
Did your experience have unexpected benefits to you?
It helped improve my self-confidence. My role as a research assistant was influential because the sources I chose would help to create a narrative about the people and the Court. In other words, I was responsible for ensuring that the voices that are often gone unheard in history were included. My experience as a research assistant at the American Bar Foundation reinforced the notion that I have valuable insights that will shape the way history is told.
What were some challenges or obstacles you faced during this process and how did you overcome them?
The most challenging part of the process was synthesizing all the information I gathered. I overcame this challenge by adhering to the recommendations that my mentor suggested and kept in mind that brevity was my best friend.
From whom did you receive guidance or inspiration?
My mentor, (Christopher Schmidt, Professor of Law; Associate Dean for Faculty Development; Co-Director of the Institute on the U.S Supreme Court, Chicago-Kent College of Law) was my main source of guidance and I appreciated how he made space to check in with me and how I was doing in the program aside from the research he asked of me.