Roosevelt Lectures
The Eleanor Roosevelt Lecture Series was created in 2004 to honor Eleanor Roosevelt's commitment to social justice and her important place in women's history.
First Lady and United Nations Ambassador Eleanor Roosevelt served on Brandeis University's Board of Trustees from 1949 until her death in 1962 and was Visiting Lecturer of International Relations from 1959-62.
She gave the university's first commencement address in 1952, receiving an honorary doctorate in Humane Letters in 1954.
Upcoming and Past Lectures
Misogynoir: A Conversation With Professor Moya Bailey
October 18, 2022
Join Dr. Moya Bailey in discussion of "Misogynoir" with Brandeis students moderated by Professor V Chaudhry. Bailey is an associate professor in the Department of Communication Studies at Northwestern University. Her work focuses on Black women's use of digital media to promote social justice as acts of self-affirmation and health promotion. She is interested in how race, gender and sexuality are represented in media and medicine. She currently curates the #transformDH Tumblr initiative in Digital Humanities. She is a monthly sustainer of the Allied Media Conference through which she is able to bridge her passion for social justice and her work in digital humanities.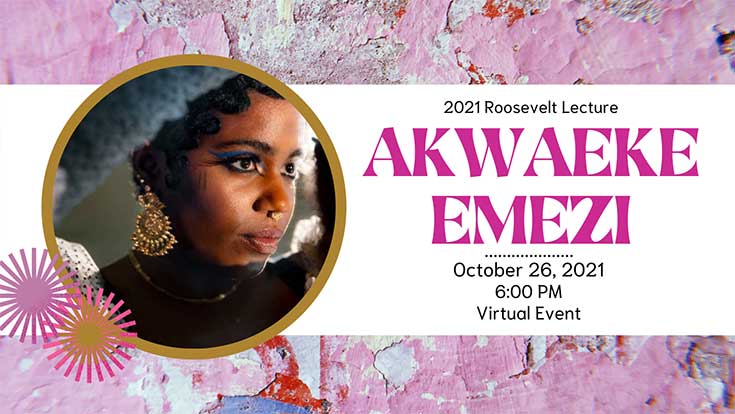 A Conversation With Akwaeke Emezi
October 26, 2021
An hourlong talk and conversation with author Akwaeke Emezi. A National Book Foundation "5 Under 35" honoree, Emezi was born in Umuahia and raised in Aba, Nigeria. They were named one of "The New Hollywood Guard: Writers" by Vanity Fair and their romance debut, "You Made a Fool of Death With Your Beauty" is forthcoming from Atria Books in 2022. Their debut poetry collection, "Content Warning: Everything" is also forthcoming from Copper Canyon Press in 2022, and their sophomore YA novel "Bitter" will be published in February 2022 by Knopf Books.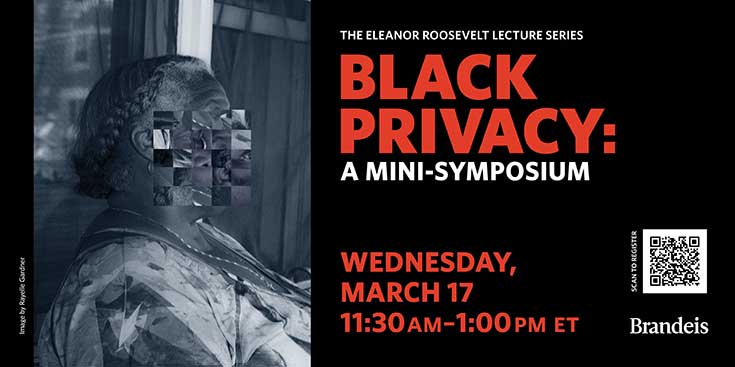 Black Privacy: A Mini-Symposium
March 17, 2021
A panel event to launch "Black Privacy," the special issue of The Black Scholar, co-edited by Professors Samantha Pinto and Shoniqua Roach. Panelists include:
Angela Davis '65
Johnnetta Cole
Aliyyah Abdur-Rahman
Simone Brown
Sarah Haley
Emily A. Owens
Samantha Pinto
Keeanga-Yamahtta Taylor
First Woman of Color in Congress: Patsy Takemoto Mink's Feminist Politics
October 23, 2019
Judy Tzu-Chun Wu and Gwendolyn Mink
"She Knew Long Before of the Space in Between"
October 18, 2018
Maria Magdelena Campos-Pons
The Curious Cases of Gay Racism
March 13, 2017
Chong-suk Han
The Letters Behind My Name
October 28, 2015
College and Community Fellowship's Theater for Social Change
Sexual Violence on College Campuses: Confronting the Reality
October 21, 2015
David Lisak