Joint Degree Options
Joint Master of Arts (MA) Degree
A terminal MA in women's, gender and sexuality studies is offered in conjunction with one of the following disciplines:
Many of these degrees can be earned in one year, but students may benefit from the rich array of course offerings by extending their studies into a second year. Prospective students apply through their home department in the Graduate School of Arts and Sciences or the Heller School for Social Policy and Management.
Joint Master of Arts (MA) Degree and PhD
The joint MA can be obtained while in pursuit of a PhD in one of the following fields:
This degree option replaces a master's degree in the student's program. Students currently enrolled in an affiliated Brandeis PhD program may enroll in the joint MA at any time during their graduate studies with the approval of the joint MA graduate advisor in their home department. Prospective PhD students interested in pursuing the joint MA must apply directly to the PhD program through the home department, but should note their interest in the joint program in their statement of purpose.
Student Experience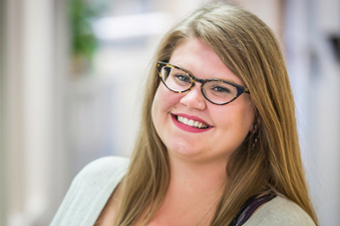 Jara Connell, MA'15, joint MA in women's and gender studies and anthropology
"The support of the faculty, staff, and resources of the WGS department were an invaluable asset to my MA experience. Through WGS I was able to meet renowned scholars, form lasting friendships, and receive intellectual training that has prepared me for my desired career trajectory."