Graduate Student Bios
MA in Women's, Gender, and Sexuality Studies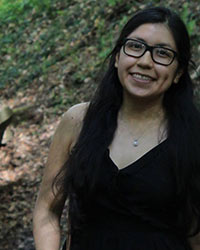 Michelle Guaman
Michelle Guaman is a first-generation college student who graduated from Hamilton College in May 2018 with a BA in Women's and Gender Studies and minors in Hispanic Studies and Art. Her research focuses on how traditional health curricula practiced within American classrooms impede young girls and students from obtaining a comprehensive health education. She anticipates that a reevaluation of schools' current sexual education pedagogy may encourage inclusive learning environments that destigmatize the female body. Michelle hopes to one day be able to help create educative programs that promote and reinforce gender equality policies while also encouraging positive sexual and reproductive health education.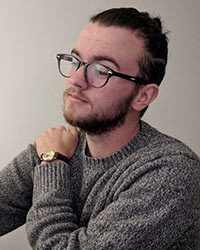 Em Kelley
Em Kelley graduated from Guilford College in May of 2017 with a BA in Sociology and Women's, Gender, & Sexuality Studies (double major). Em is interested in developing more research on queer sexualities and gender identities of people assigned female at birth as they interact with hegemonic constructions of personhood.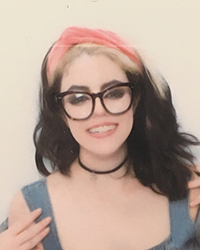 Nicole Veneto
Nicole Veneto graduated cum laude from Simmons College in 2016 with a BA in English and a minor in Women's and Gender Studies. In addition to her leadership as an interpersonal violence educator and feminist organizer at Simmons, Nicole's undergraduate work analyzing gender dynamics in narrative media and feminism in the social networking-age has been published in Film Matters Magazine and Boston University's Hoochie Reader. As a feminist media studies scholar, Nicole's eclectic research interests include psychoanalytic readings of anime/manga, modes of female representation and production, and the cross-cultural manifestations of misogyny within geek and otaku spaces.
Joint MA in Anthropology and Women's, Gender, and Sexuality Studies
Joint MA in English and Women's, Gender, and Sexuality Studies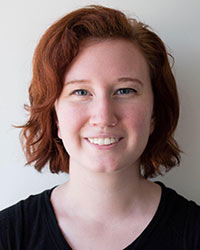 Cara DuBois
Cara DuBois earned her BA in Writing, Literature & Publishing with a minor in Women's, Gender & Sexuality Studies from Emerson College in 2017. She is interested in theory related to sound, space, the body, queer studies, feminism, visual media, and asexuality.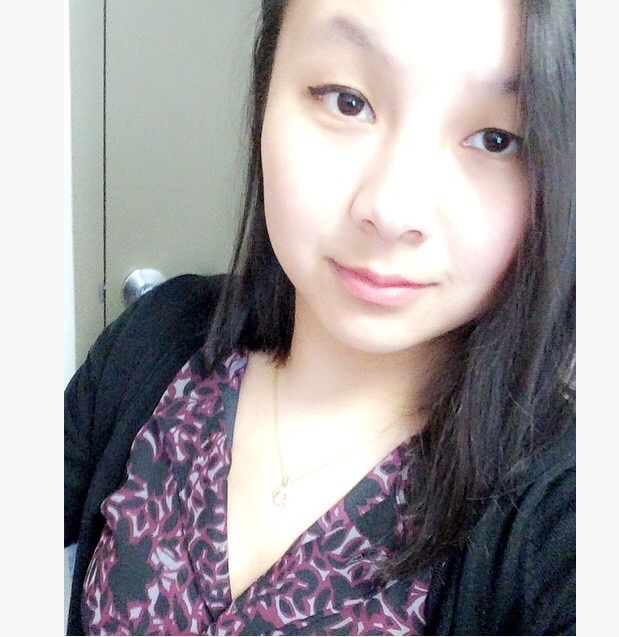 Lianne Gallant
Lianne attended Massachusetts College of Liberal Arts and graduated with a B.A. in English/Communications. She is especially interested in postcolonial anglophone literature, racial theory, queer theory, and global feminisms.
Joint MA in Near Eastern and Judaic Studies and Women's, Gender, Sexuality Studies
Joint MA in Sociology and Women's, Gender, and Sexuality Studies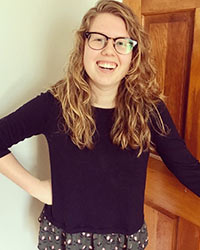 Anne Marie Foley
Anne Marie Foley graduated from the University of Kansas in May 2018 with a BA in Sociology and Women, Gender, and Sexuality Studies and a minor in Political Science. Her research over the past three years has focused on human trafficking rhetoric, laws, and representation in the United States and more recently India's temple girls. Anne Marie's other research interests include women in religion, migration, American Sign Language and violence.
Joint MA in Sustainable International Development and Women's, Gender, and Sexuality Studies