The Department of Women's, Gender, and Sexuality Studies (WGS) is a community of undergraduate, graduate students, faculty, staff, and board members from a range of disciplines and backgrounds. Together, we ask questions about the intersectional aspects of women, gender, and sexuality in classes, lectures, and a range of public events.
We offer an undergraduate major and minor in Women's, Gender, and Sexuality Studies and help to support the undergraduate minor in Sexuality and Queer Studies (SQS). We also offer a standalone Master's Degree in Women's, Gender, and Sexuality Studies and ten joint Master's programs in which graduate students focus on WGS and another discipline. We collaborate with a range of organizations on campus and are generously supported by our National Board.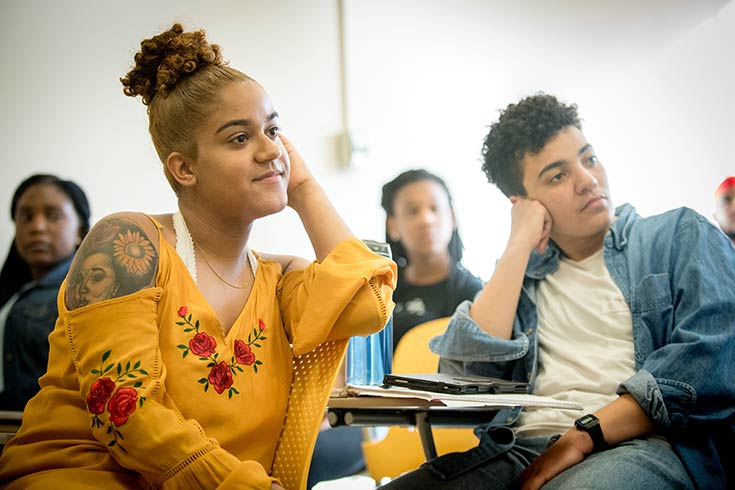 We offer a major in the dynamic field of WGS studies as well as two minors in Sexuality and Queer Studies (SQS) and Women, Gender, and Sexuality. These programs draw enthusiastic and diverse students who seek intellectual challenges and are committed to social justice.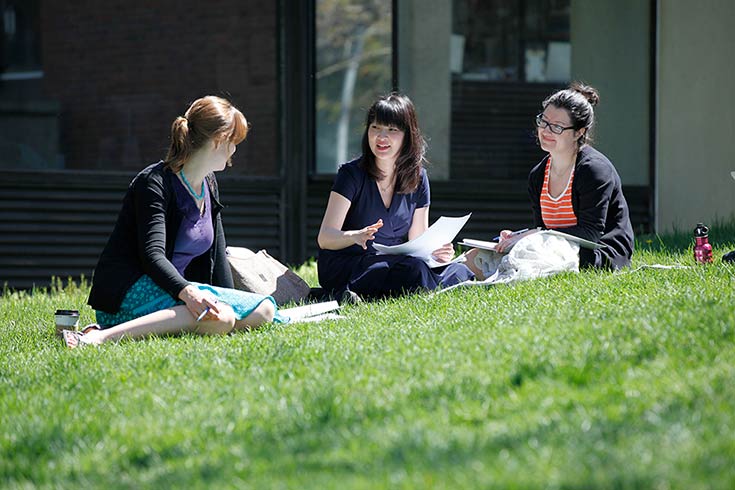 Brandeis alumni and faculty are at the forefront of feminist scholarship worldwide. WGS provides a strong grounding in discipline-specific studies along with an interdisciplinary education in the theories, methods, and scholarship of women's, gender, and sexuality studies. By introducing current research in a range of fields, the MA degrees create cross-disciplinary dialogue that prepares students for intellectual leadership in a variety of careers as well as their pursuits in continuing their education.
The WGS Department offers currently offers several joint MA programs. The joint master's degree option may be pursued independently, or in conjunction with a PhD in one of several fields.