Department Staff
Undergraduate Department Representatives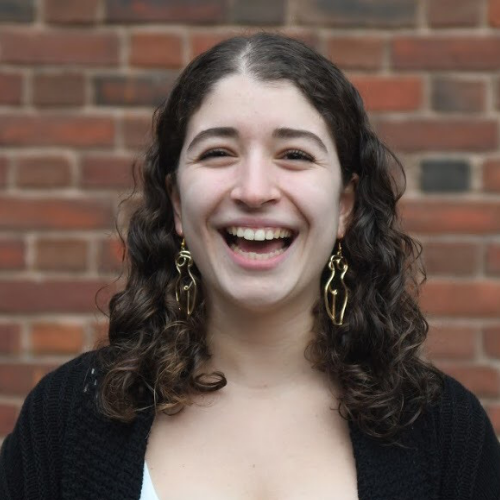 Lydia Begag
Undergraduate Department Representative
Lydia Begag (she/her) is a senior from Hudson, Massachusetts, majoring in Politics and
Women's, Gender, and Sexuality Studies, with a minor in Legal Studies. In
addition to serving as one of the UDRs for the WGS Department, Lydia is a Hiatt
Advisor, a Research Institute Assistant at the Tauber Institute for the Study of
European Jewry, and a 2021-2022 Schiff Fellow. She has also been a two-time
student Research Assistant at the Women's Studies Research Center and the
Crown Center for Middle East Studies. As a 2021 recipient of the WGS Rapaporte
Summer Internship Grant, Lydia spent this summer interning for Senator Ed
Markey's Boston Office while conducting research under the mentorship of
Professor Nader Habibi regarding women's rights reforms in Saudi Arabia. She has
also interned for Jane Doe Inc, a Boston advocacy non-profit working to end
domestic violence and sexual assault. Lydia is incredibly passionate about the
intersection of human rights, gender, and the law, and hopes to attend law school
sometime in the near future. She would be more than happy to answer any
questions about the WGS program, different classes/academic interests, or to
simply chat!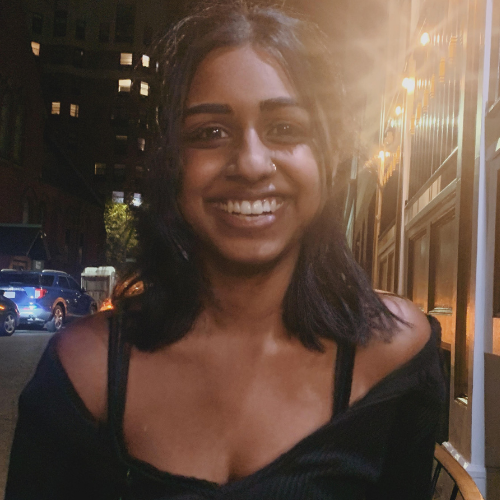 Sanjitha Subramaniam
Undergraduate Department Representative (UDR)
Sanjitha (she/her) is a junior at Brandeis triple majoring in Biology, HSSP, and WGS. She hopes to combine her interests in racial, ethnic, and gender disparities in healthcare in her future work. For the past year, she has had the opportunity of working with Professor Gowri Vijayakumar on a sociological research project. Through investigating the effects of both the HIV/ AIDS epidemic and the current COVID-19 pandemic on marginalized populations such as the LGBTQ+ community, transgender people, and sex workers in South Asia, they are in the process of creating a book project. As part of the research, she also hopes to go abroad next summer to India to further continue the work hands-on. Other than research on campus, she is also involved with General Tutoring as part of Waltham Group, the South Asian Students Association, and the undergraduate admissions department. Sanjitha's passion for combating healthcare disparities drive her to go into a future in medicine and help underprivileged communities around the world.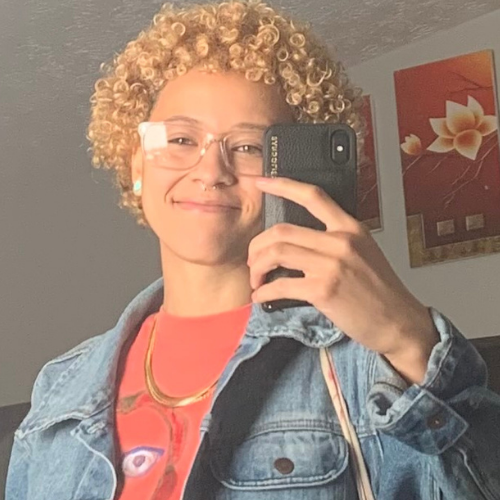 Cassipea Stith
Undergraduate Department Representative
Cassipea (they/them) is a non-binary Black student and Posse scholar at Brandeis. Along with Cassipea's major in WGS, they intend on minoring in AAAS. Cassipea is the recipient of the Raskin Award (2020); a Rapaporte Summer Internship Grant (Summer 2020); and an Outstanding UDR Award (2021). During the summer of 2021, Cassipea participated in a virtual pre-law undergraduate scholars program at the Chicago-Kent College of Law and am continuing to assist a Black Trans elder with her memoir. After undergrad, Cassipea hopes to enter law school and legally advocate for women of color. For now, Cassipea takes advantage of The Right to Immigration Institute (TRII), which provides a student-based model for legal advocacy by increasing the likelihood of approval for applicants seeking status in the U.S. Cassipea's interest in Black feminism, abolitionist work, and legal studies encourages them to imagine possibilies, while accepting and attempting to better reality.
Graduate Department Representatives
Monica Keel
WGS Graduate Student Representative
Graduate Student
Pronouns: she/her/hers
Monica graduated with a BA in Spanish & French (double major) with a minor in sociology from Manhattanville College in 2019. She is interested in racial theory, intersectionality, social justice and global feminisms. She wants to further research the experiences of women of color worldwide through an intersectional lens to move towards equal representation for women in all fields.
Raphael Figueroa-Miller
WGS Graduate Student Representative
Graduate Student